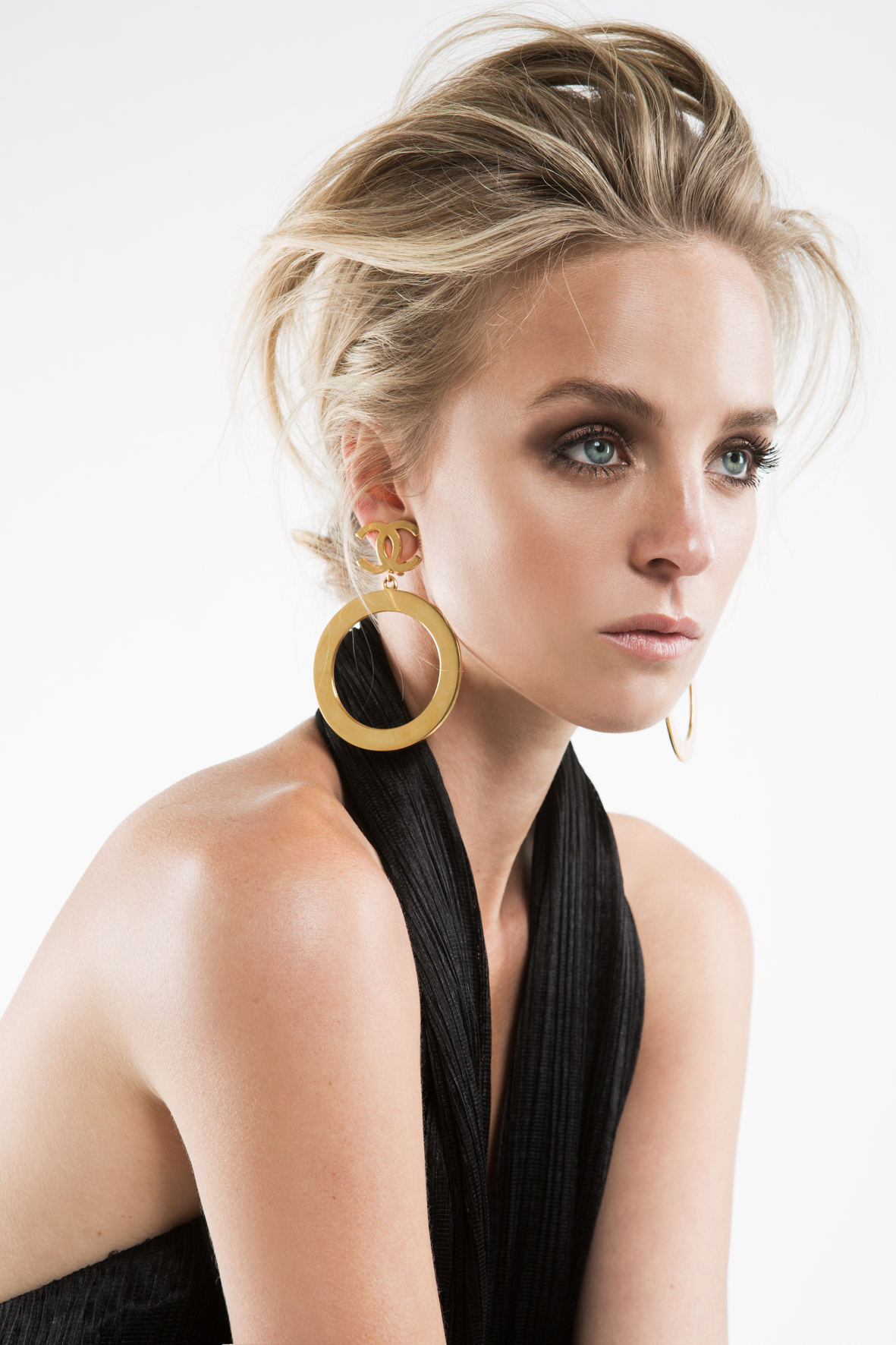 While Fairfax Journal tends to driven predominately by fashion, I love to occasionally throw in a bit of beauty. There is much truth to the saying that fashion and beauty go hand in hand.
Much like my Beauty and The Bag post, I recently collaborated with make up talent, Mrs Julie Provis to showcase some of our personal go-to beauty looks for the summer. Enter SEPHORA! A little shopping trip prior to the shoot to gather the necessities needed  to create such magic was just what the doctor ordered!
Below are Mrs Provis's insider tips and the products used so you can emulate these looks all summer long.
THE BRONZE (Image 1 & 2)
There's nothing quite like a little clever bronzing to add depth and dimension to a summer face.
BECCA Lowlight Sculpting Perfector is a luxurious bronzing cream which glides on with incredible ease.
We then layered BECCA Ultimate Full Length Perfecting Mascara. To keep this look tonal and tawny we went with BECCA Nude Lip Pencil in Fondant.
THE BROW (Image 3 & 4)
A good well defined brow gives architecture to the face, Anastasia Brow Pencil in Caramel was feathered through the brow following Nadia's natural brow shape but going a little thicker and extending at the outer corner. Anastasia Brow Duality Matte/Shell pencil was used to highlight along the brow bone. Finishing off with just a touch of BECCA Under Eye Brightening Corrector, nothing more needed here…. It's all about the brow baby!
THE BLUSH (Image 5 & 6)
To begin we smoothed on BECCA Ultimate Coverage Complexion Creme in Bamboo, a weightless liquid foundation
creating a completely natural looking evenly textured skin. When going for that fresh sun kissed flush to the cheek look, there's only one product that I ever use – BECCA Beach Tint, we used Watermelon, with a finger tip work a little into the apple of the cheek. To make sure your makeup stays fresh through heat and humidity dab on a little Anastasia Beauty Genius, or mix it with your powders and creams for instant long wear technology, pure genius!
Photography: Michelle Tran, Beauty: Julie Provis
Image 1 & 2: Camilla and Marc "Places" dress, Vintage Chanel earrings via Harlequin Market Circa 1990
Image 3 & 4: Camilla and Marc "Places" top, Vintage Chanel earrings and cuff via Harlequin Market Circa 1980's, 1980's respectively.
Image 5 & 6: Camilla and Marc "Im not there" dress, Vintage Chanel earrings via Harlequin Market Circa 1970