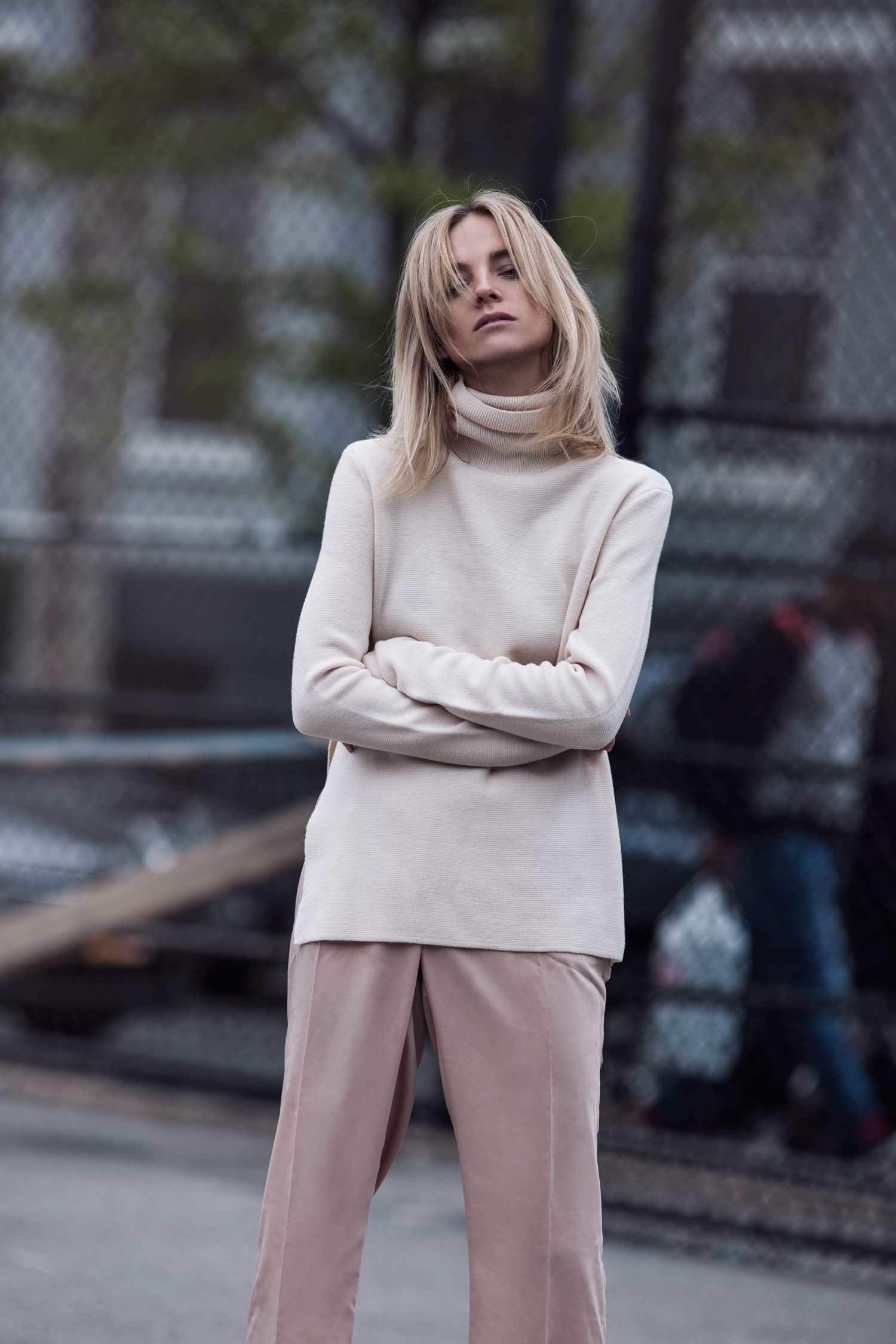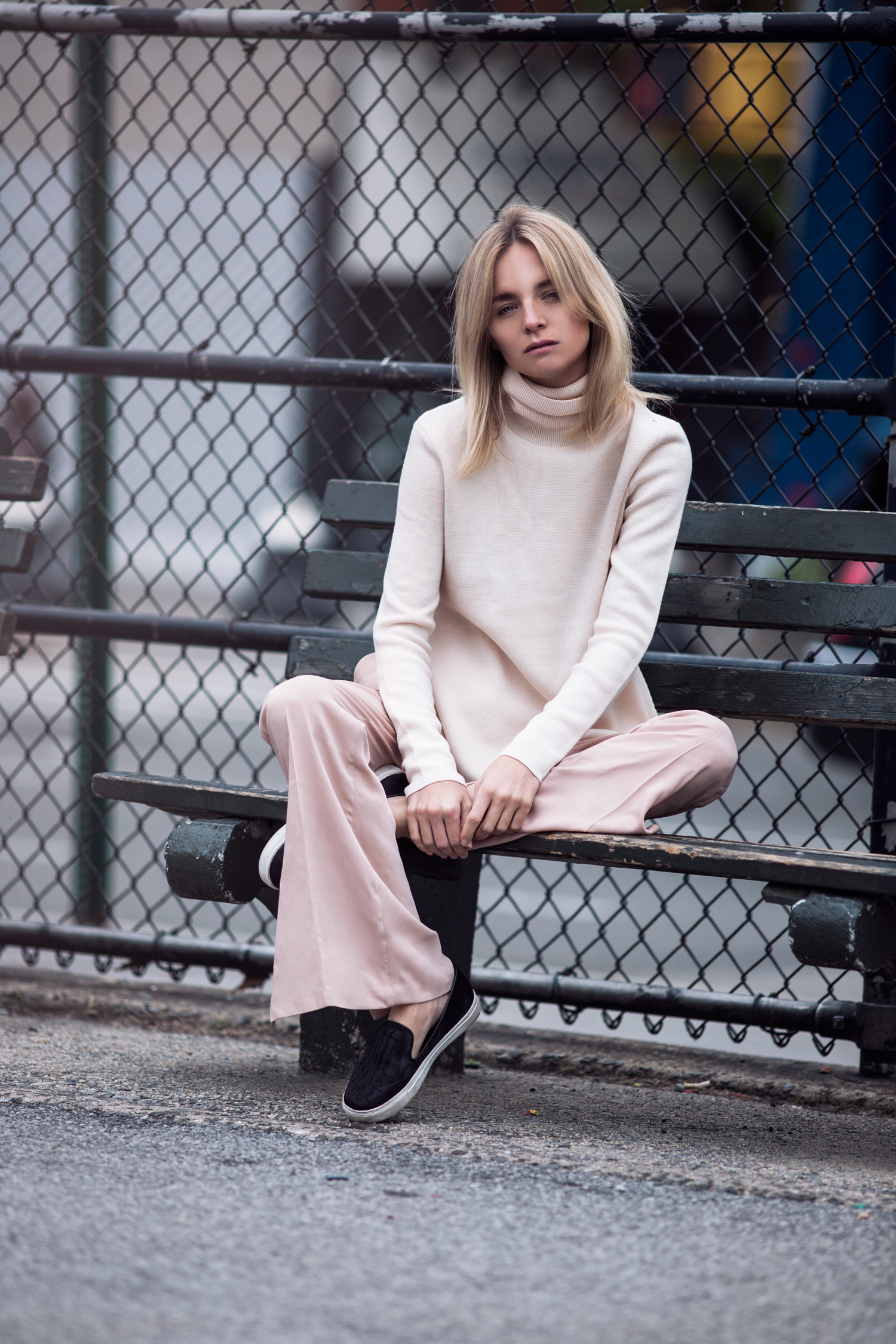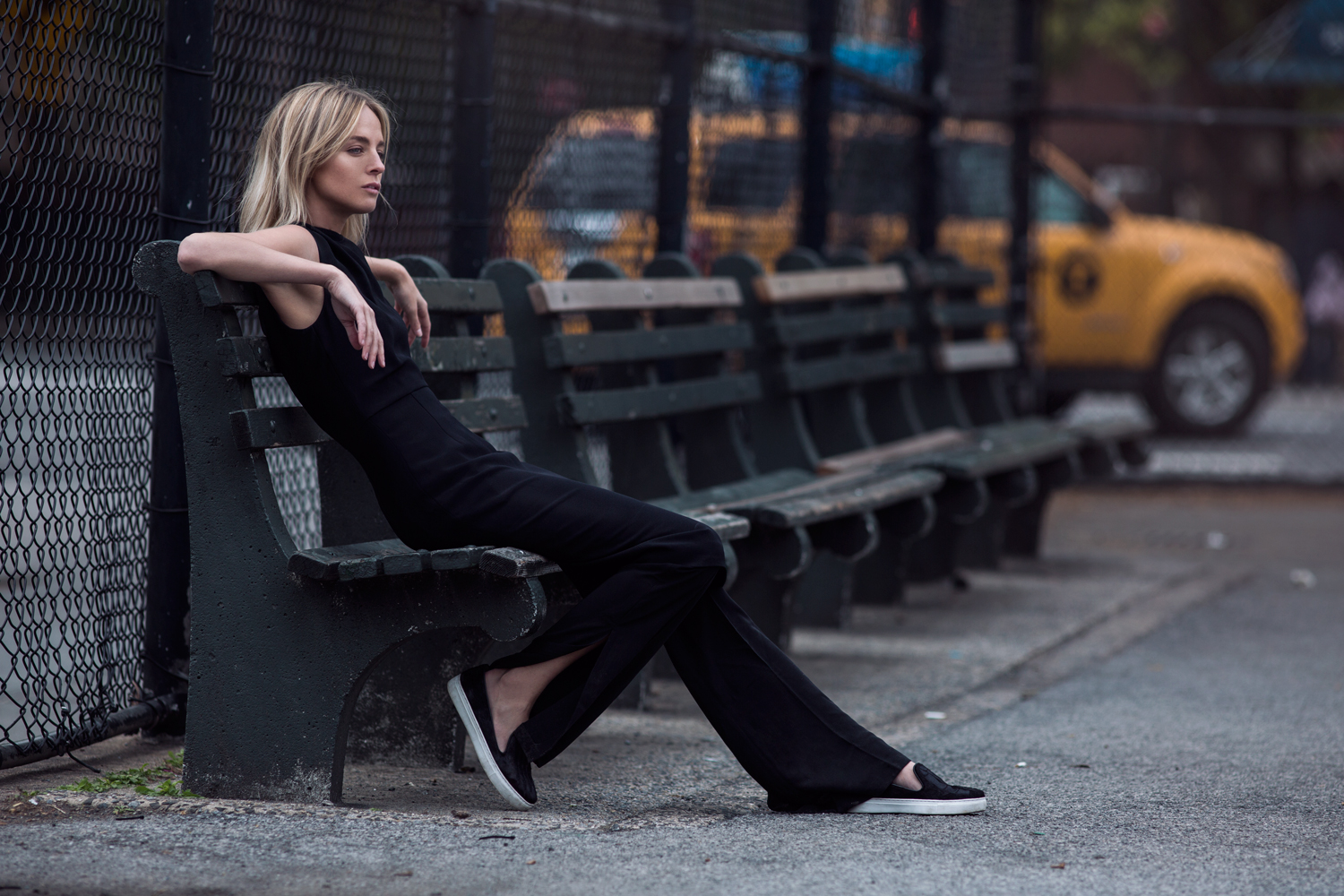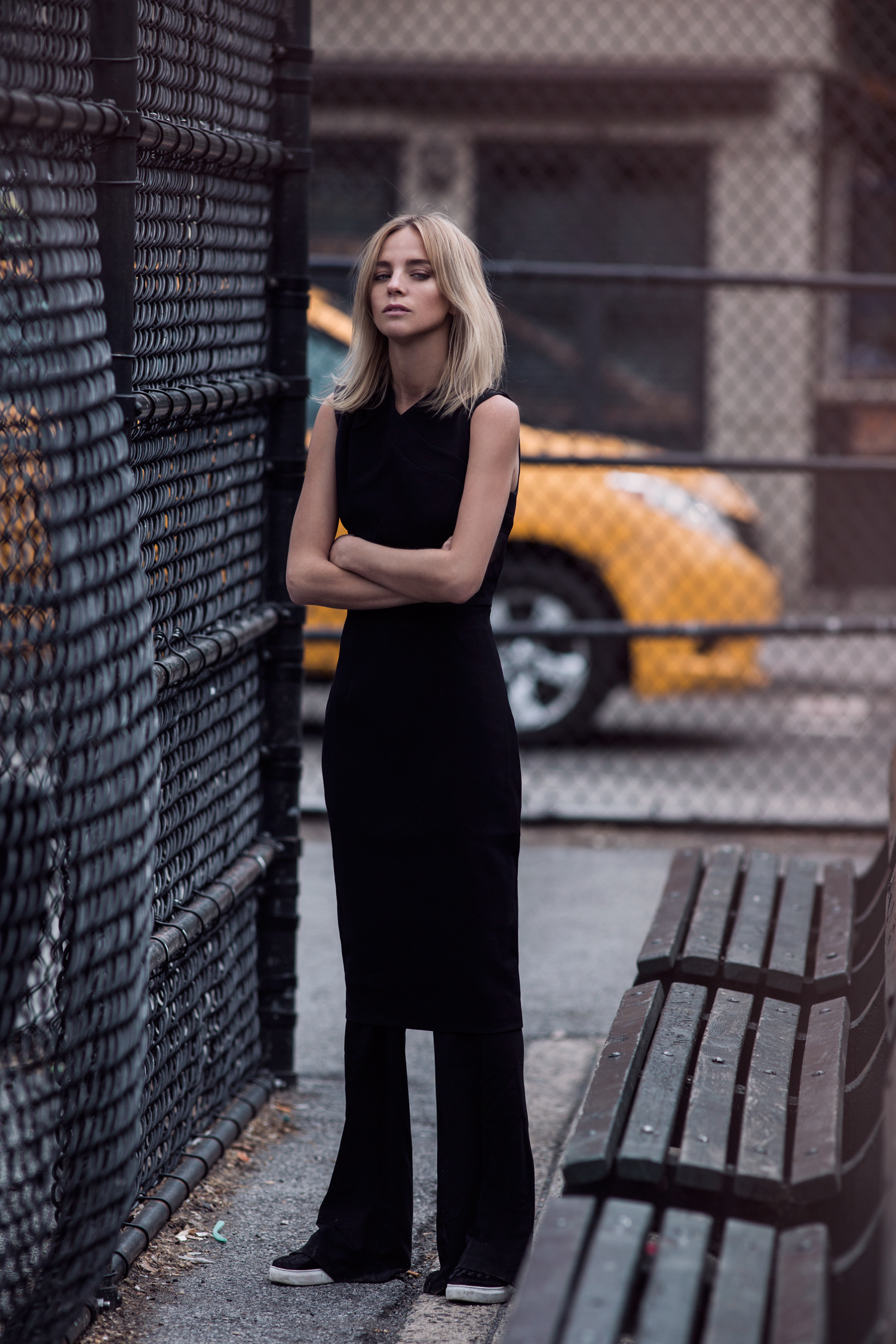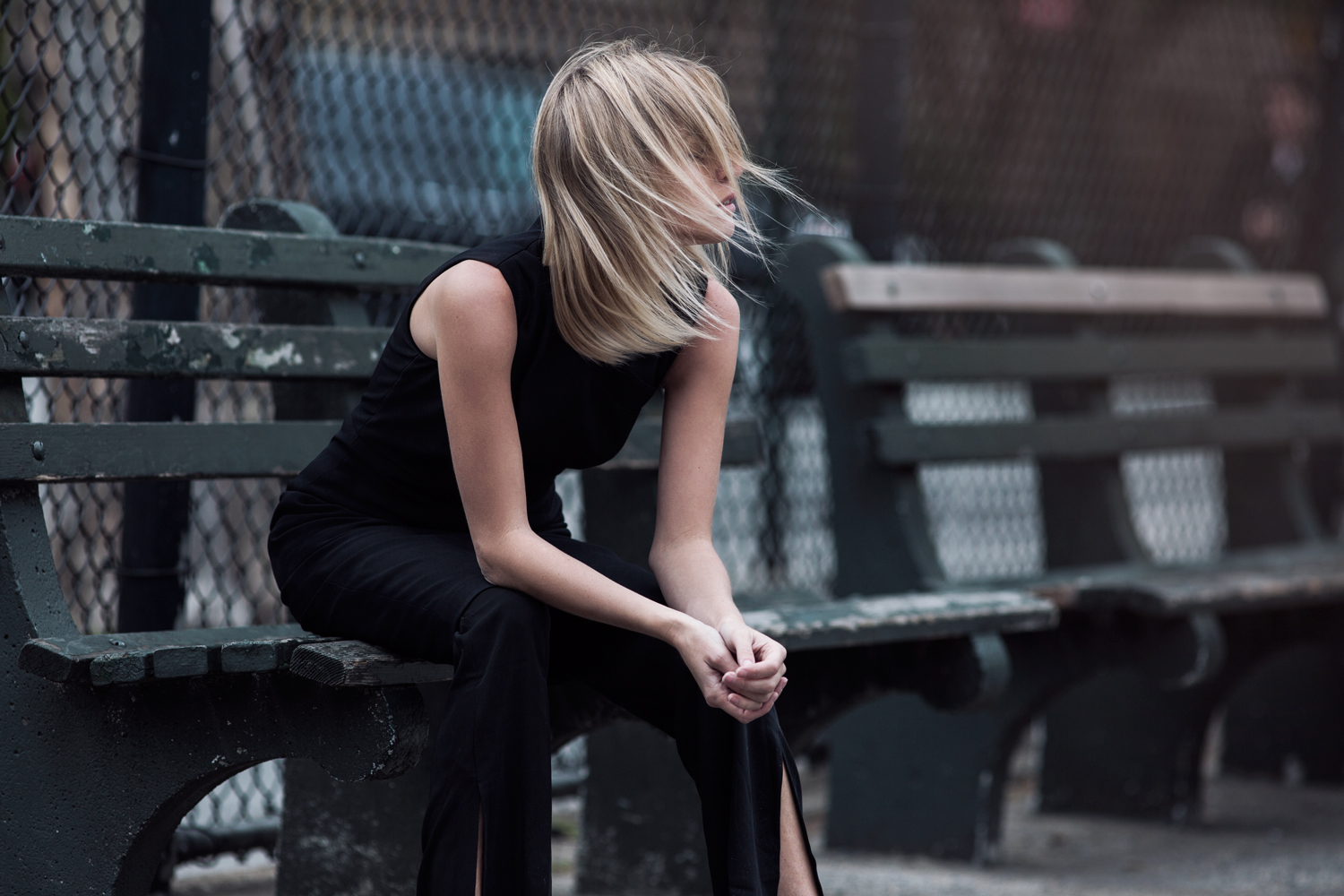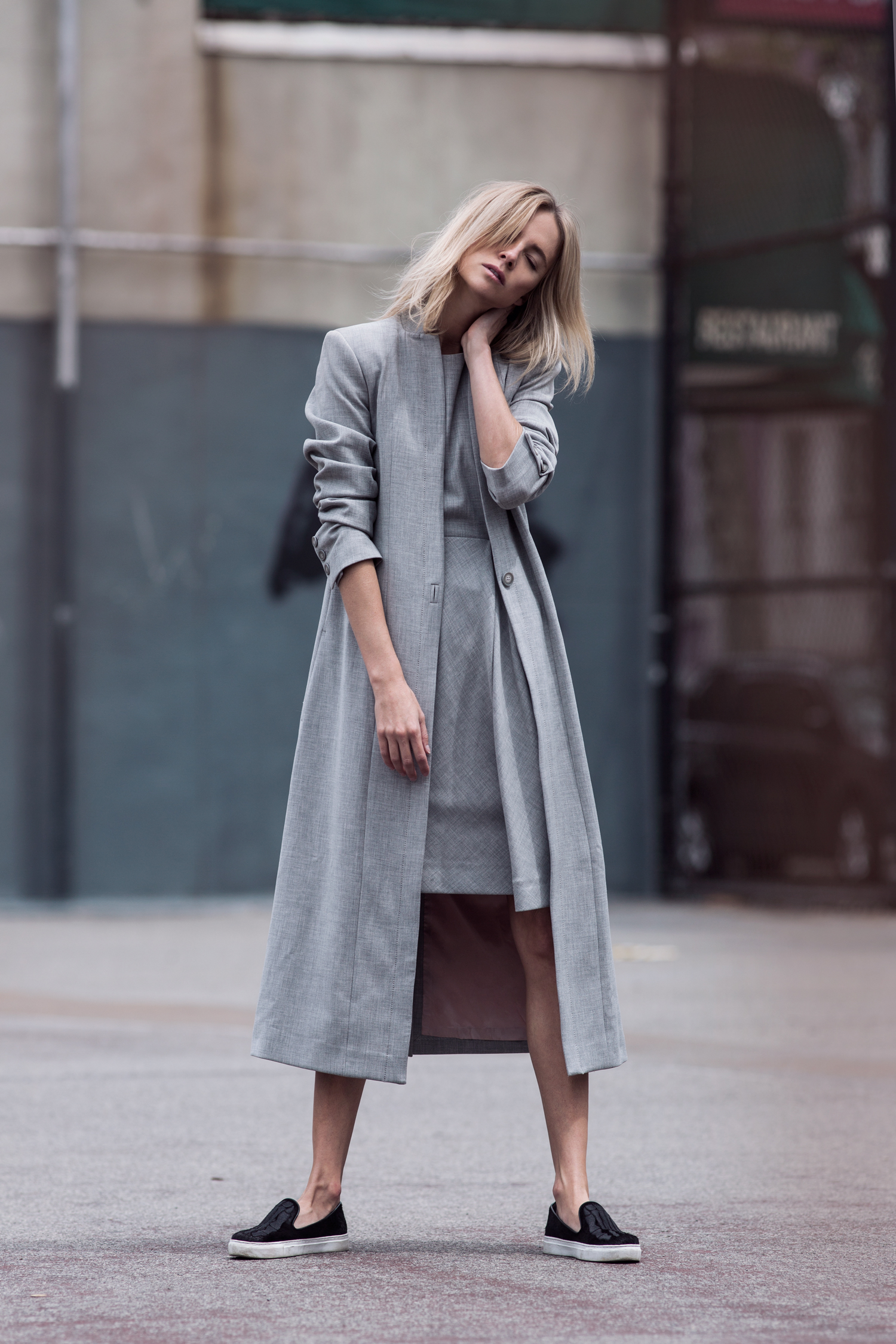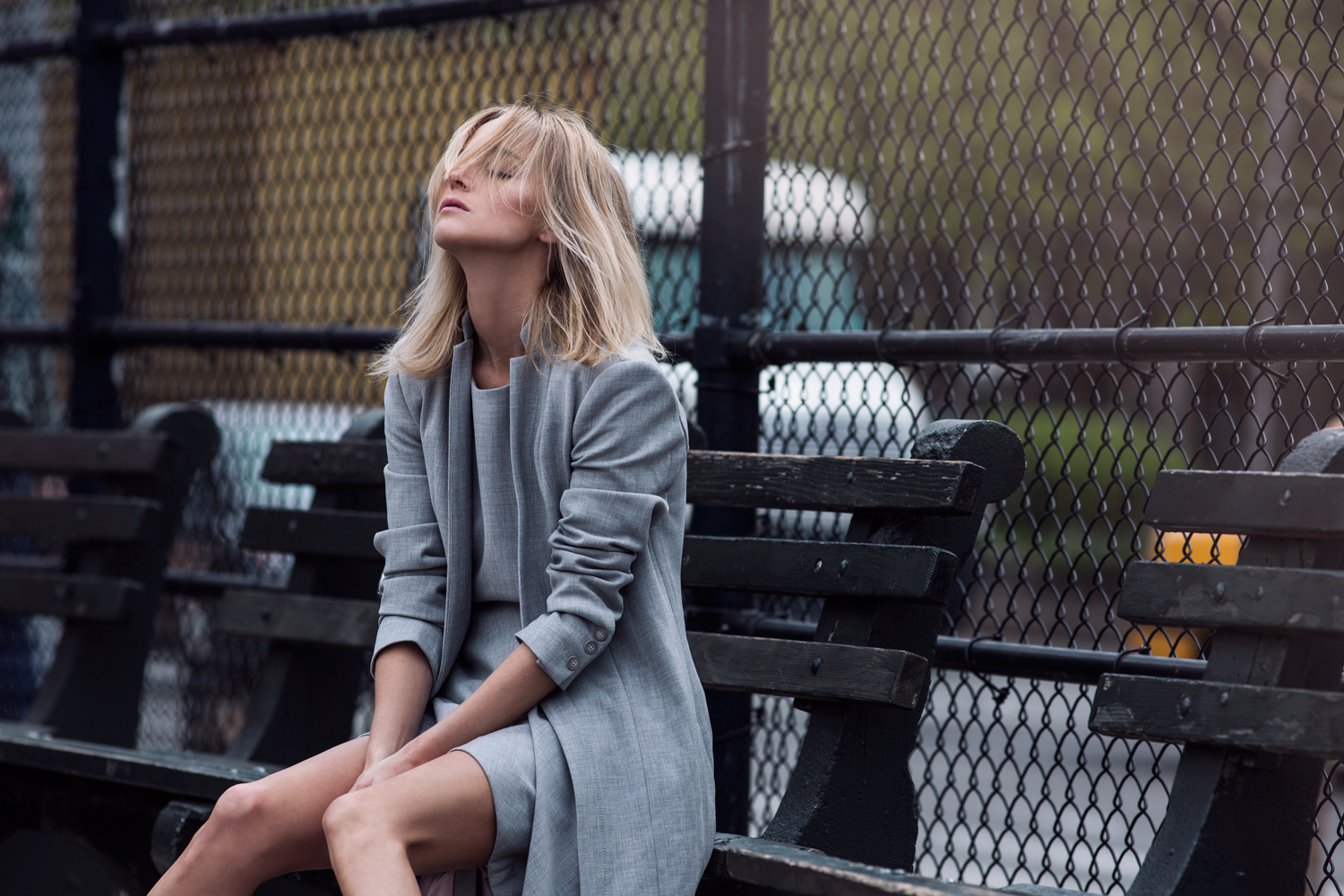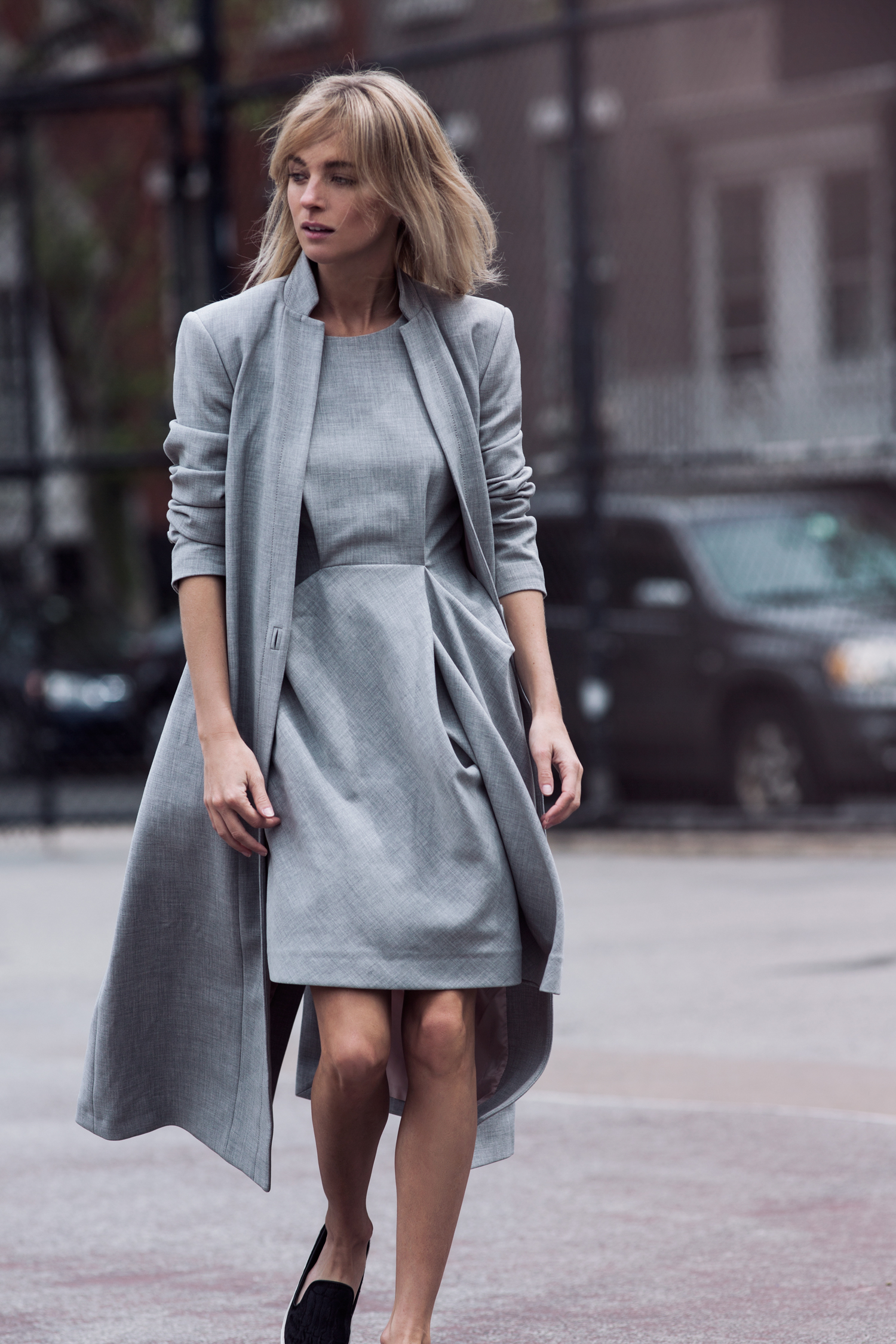 I got all tough and serious in New York recently, and here's the visual proof. Shot by my incredibly talented fashion friend and photographer Zanita, these mean and moody looks are straight from the new TY-LR "Transcendence" collection.
We were pounding the streets of NYC looking for inspiration and came across this basketball court next to a busy road with yellow cabs flying by. I was style-struck at how the sharp tailoring, luxe fabrics and soft neutrals were offset by the gritty backdrop of chain fences, graffiti and the hectic city.
The TY-LR collection is actually a fitting uniform for downtown Manhattan. Understated, refined, pared-back and edgy. I love how they have a touch of the slouchy 70's to them but also veer towards the androgynous. These are the kind of pieces that will become staples in your wardrobe because they're just so cool and wearable. The label plays with colour and graphic prints too, but for this shoot I stuck to the classics – a clean line, chunky knit, loose shapes. And sneakers – although I admit I didn't quite work up the courage to shoot some hoops.
Shop the collection HERE! TY-LR also available instore at Myer.
Photography: Zanita Whittington Shot in SOHO, NYC.
Shoes: Mara & Mine.