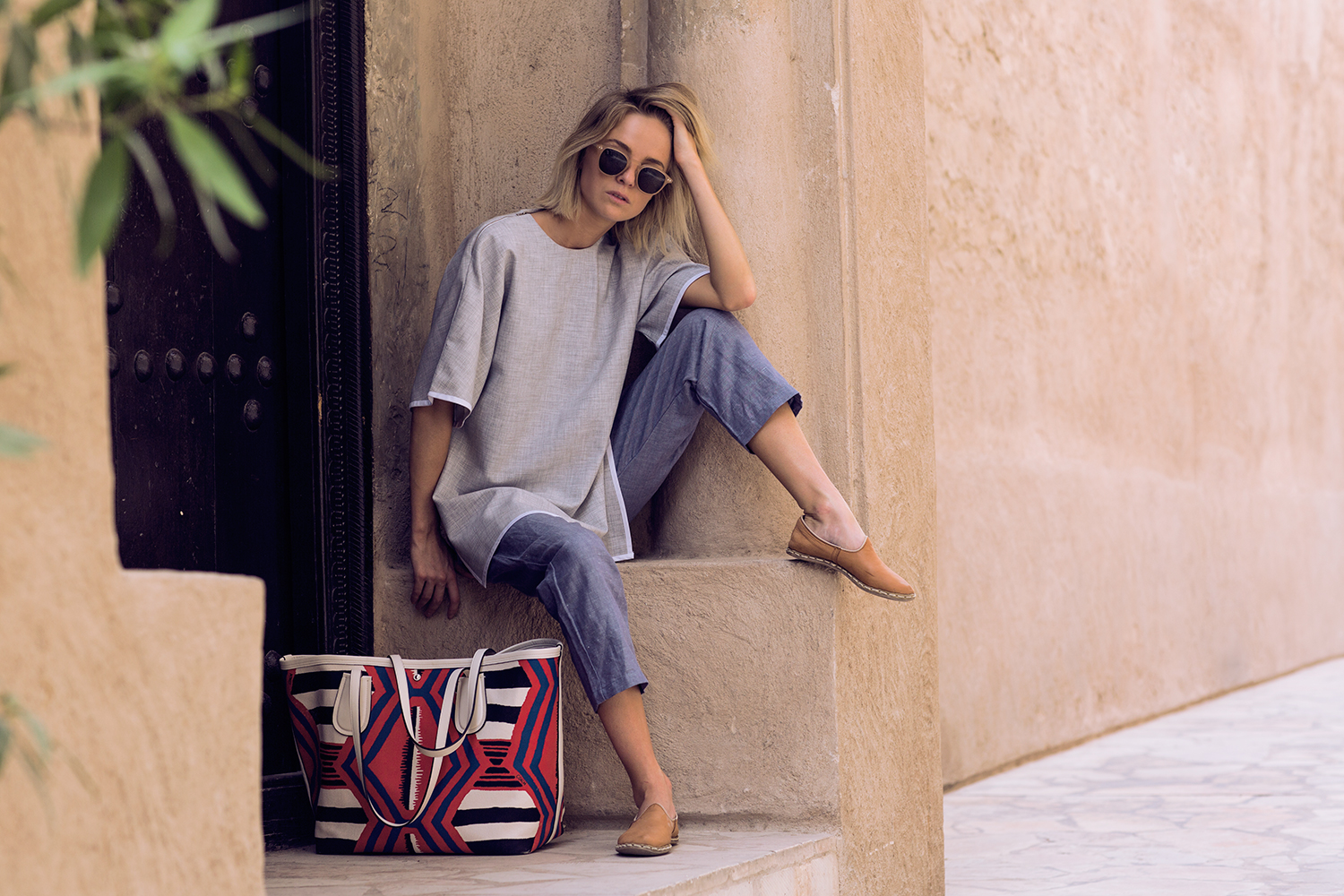 Dear Dubai,
Just a short note to say thank you for having me in your lovely city. I had a truly special time.
You got me out of the dreary Sydney weather and into some saucy swimsuits ( Don't worry, only throughout our hotels!) – and for that, I am truly grateful.  You were such a great host, treating me to several experiences that I will never be able to forget. ( Yes, you will simply have to wait to hear about all of these marvellous things on this season of Fashion Bloggers #sorry)
I cant wait to pay you another visit on my way across the world. You have not seen the last of me.
Love,
Nadia. x
On this particularly blazing day we ventured into the old city (Al Fahidi) and meandered through the textile souk, AKA: Nadia's Cashmere Nirvana . I had the perfect travelling shoes to accompany me, (See here) and the perfect sized tote bag (See here) which was clearly fundamental to my shopping compulsion. When your browsing turns to spending, and your bag begins to heavy there is nothing more rewarding then a well-made bag. Comfort and practicality in one. Winning!
Photos taken by my legendary friend, Zanita Whittington on Location in Dubai.
Bag: Coach, Shoes: Sabeh, Shirt: Onticha, Pants: Lilya, Sunglasses: AM Eyewear.