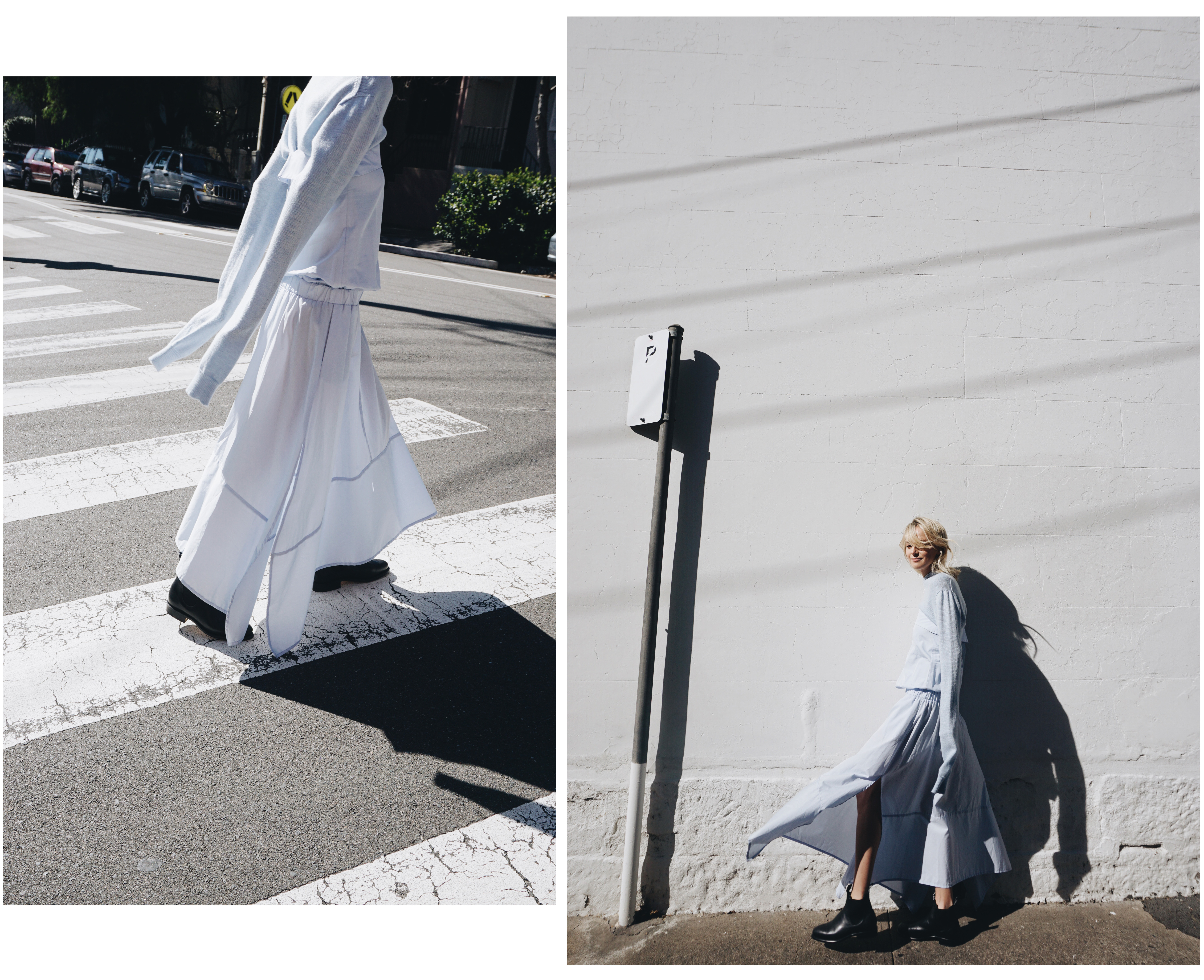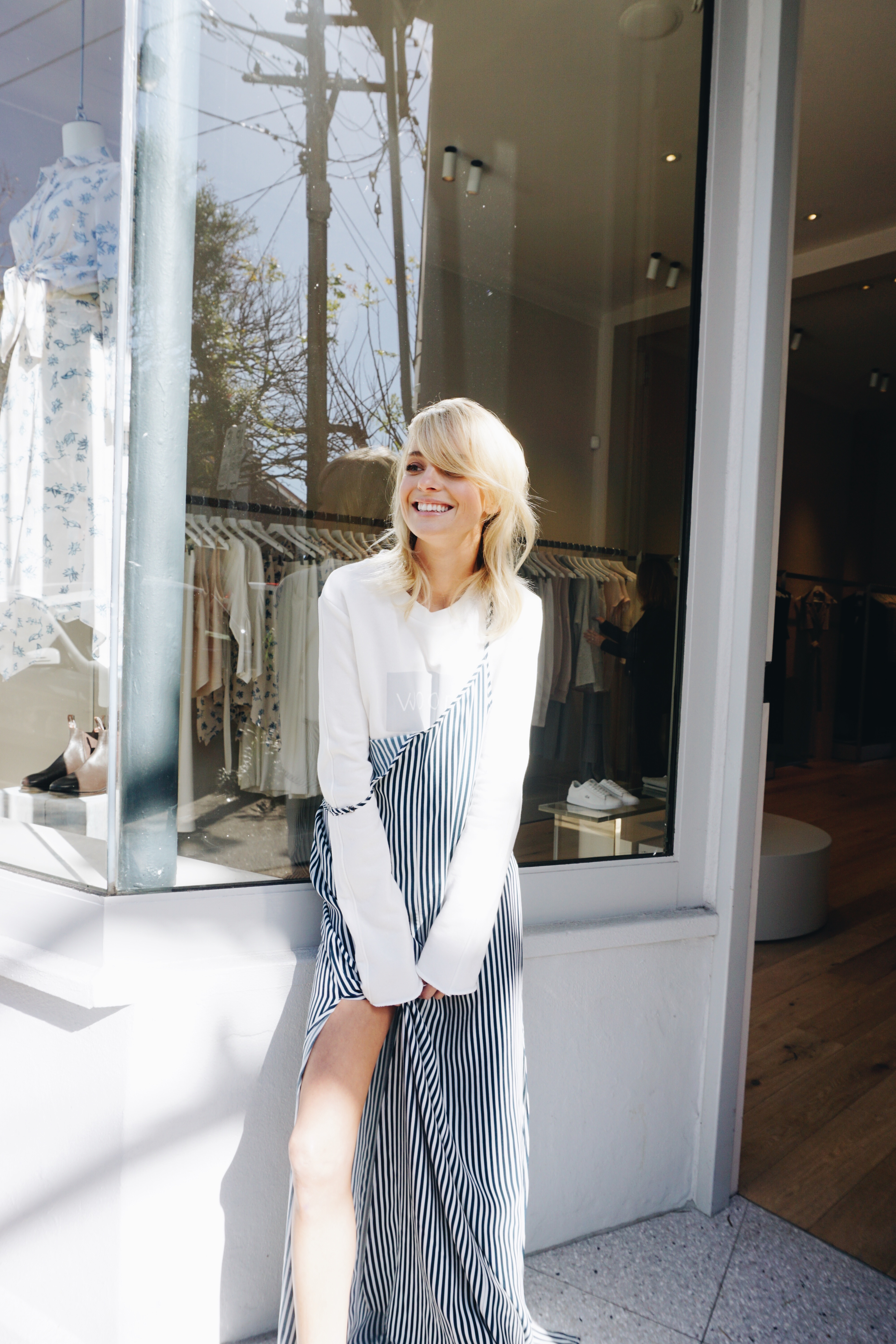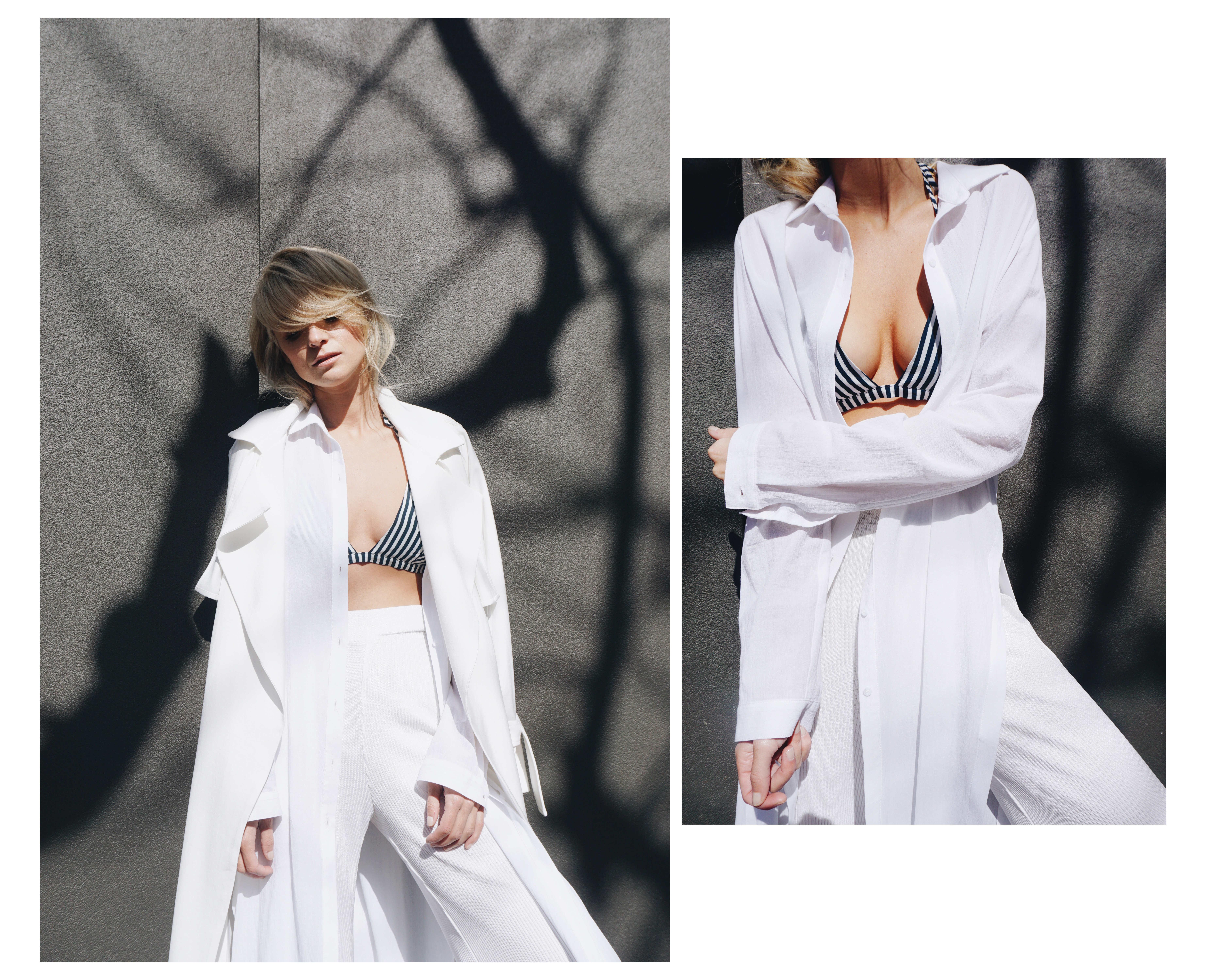 It's coming up to my favourite time of year here in Sydney – when winter transitions to spring, the breeze gets warmer, the sun gets bolder, and it feels like the city starts to bloom again.
This is always the time when I start shedding cosy dark layers– and opt for a lighter fashion palette and easy breathable fabrics. My first port of call is Viktoria + Woods in Paddington where I pretty much raided the Spring 16 closet to channel my new season direction (Yes girls, its true! If you didn't already know, my fave Melbourne ladies have been open here in Sydney for a few months now and let me tell you, the store is just what the doctor ordered!)
Viktoria + Woods new collection Halycon is too good to be true– inspired by the colours and textures of different seascapes, it's a mix of white on white luxe staples, draped loungy silhouettes, and flashes of femininity.
What I truly love about this label is its commitment to quality fabrics. Every piece in the collection feels so luxurious and premium, they're outfits I'll come back to time and again in seasons to come. The striped slip over long-sleeved blouse is just the perfect attire for a fresh spring day, and how chic does this cream textured knit look with white culottes? I'm predicting that just like me, you will want everything in the store.
All garments, Viktoria + Woods. Shoes/ Sunglasses : RM Williams/ Celine, all available at Viktoria + Woods stores.
Photographed by little darlin' – Yan Yan Chan. Beauty by my make-up fairy – Filomena Natoli.