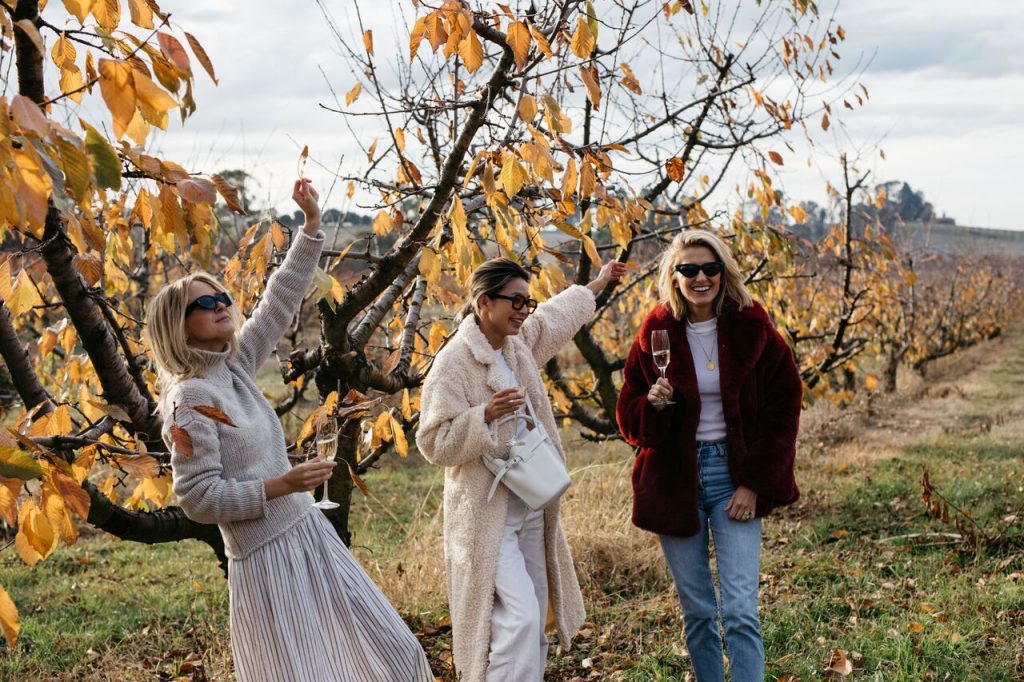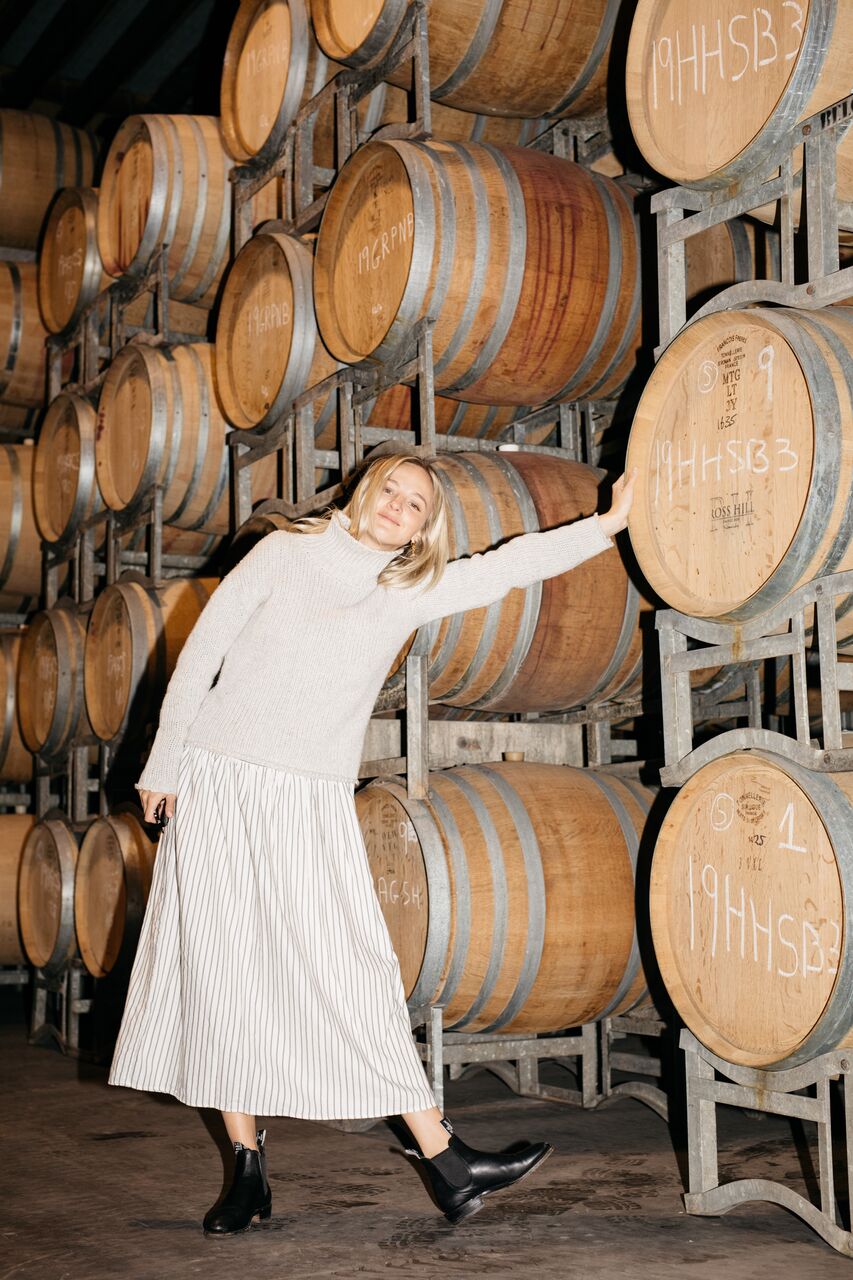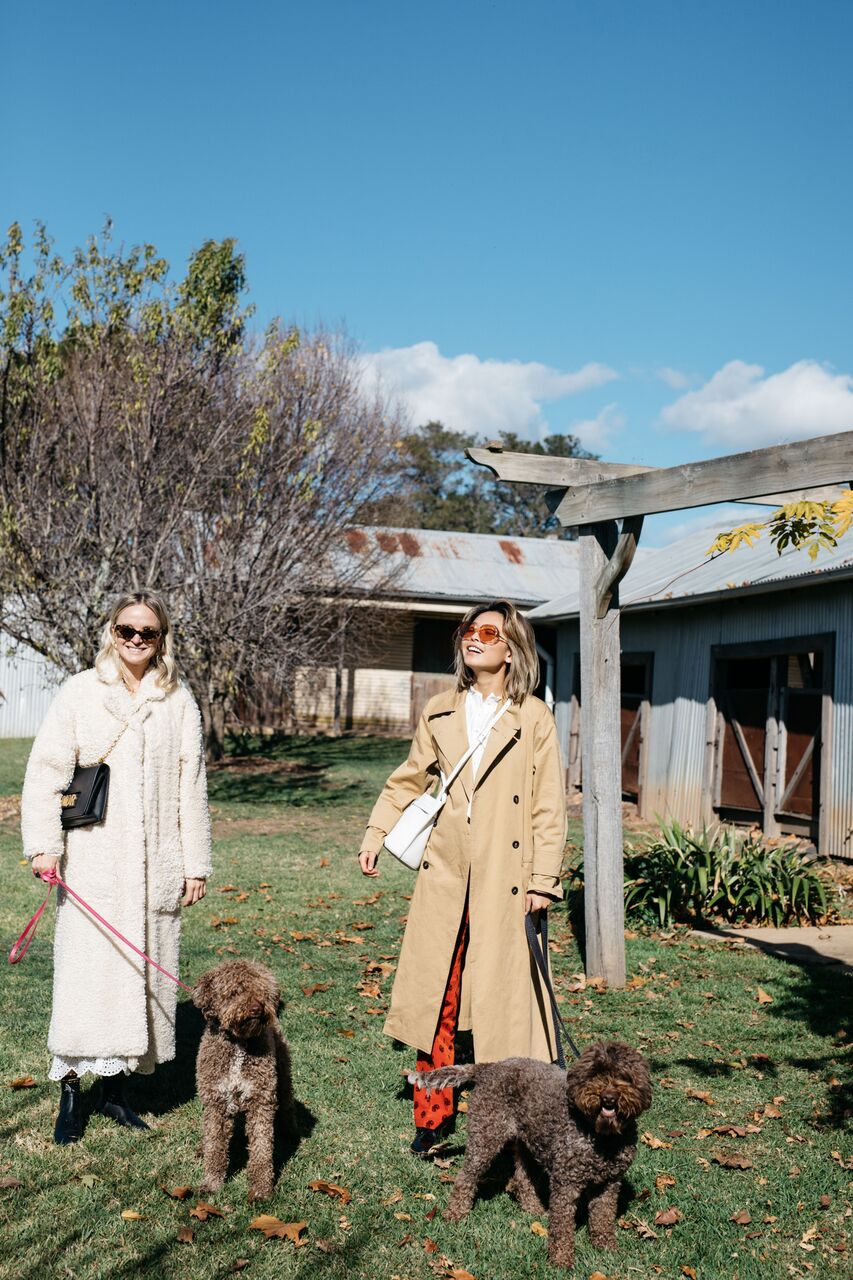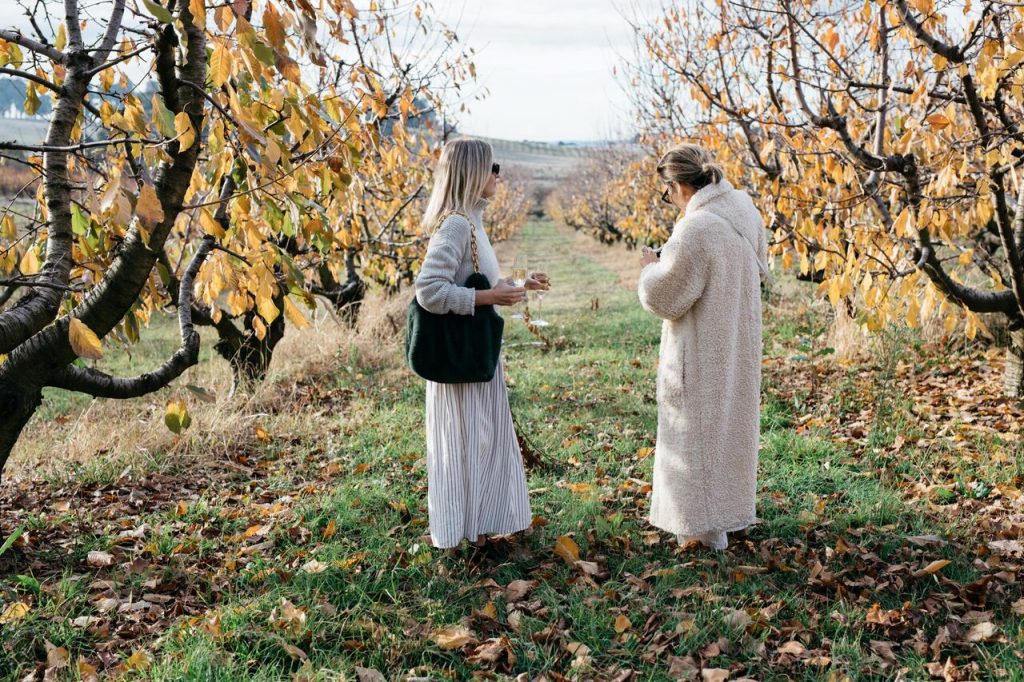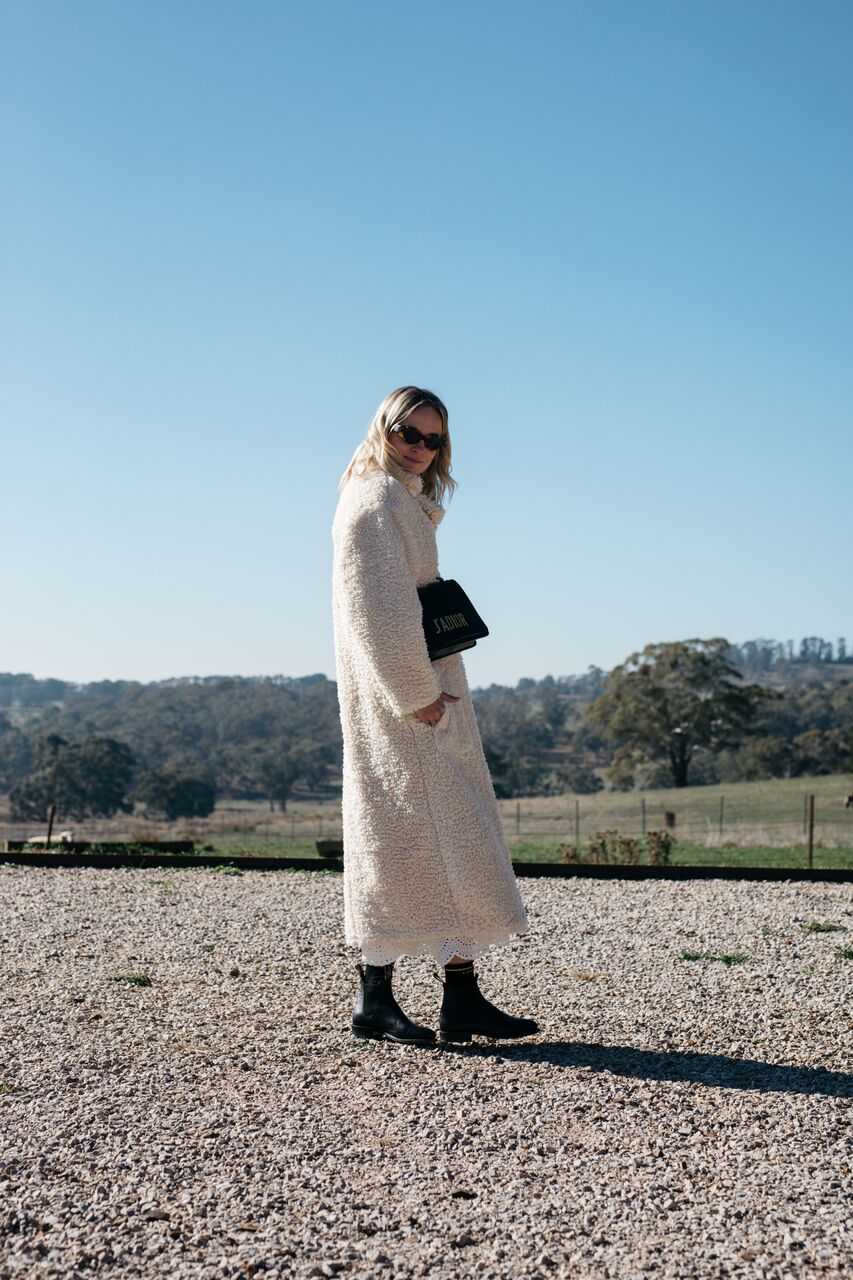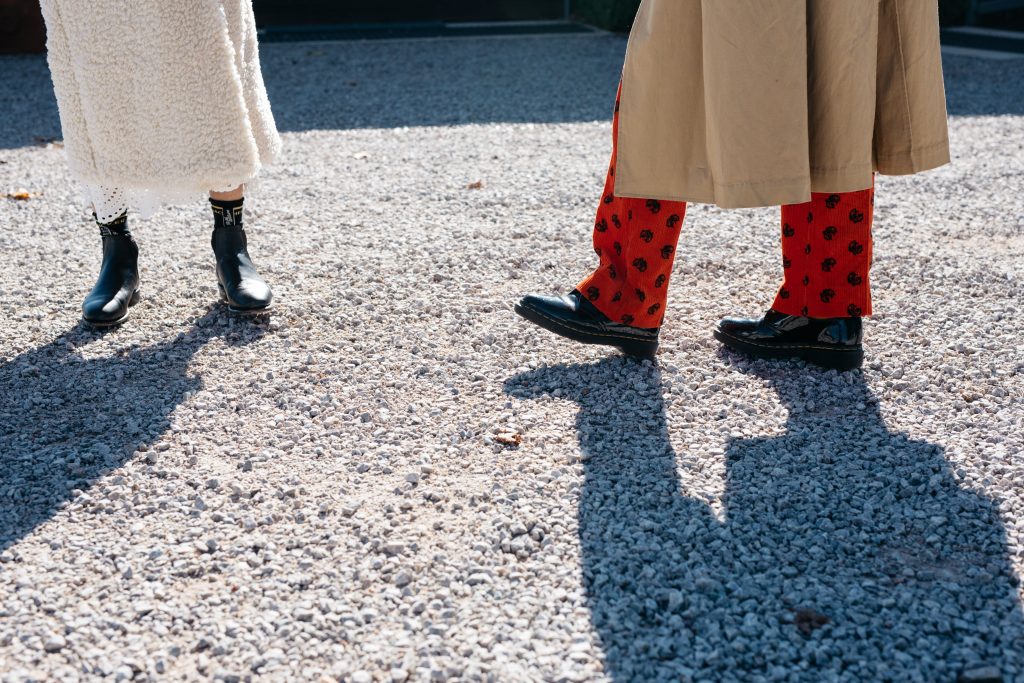 It's been a wild year thus far with my passport racking up record numbers of stamps – so it was complete luxury to take a little mini break with my girlfriends without ever leaving New South Wales.
Three city girls – myself, Kate Waterhouse and Yan Yan Chan – escaped to the country for a few days of fine wines, fantastic food and fun times in the beautiful town of Orange. The whole experience was incredible from the chic cottage we called home, tours of the region's top wineries, dining at delectable restaurants with dishes made from local ingredients…and even squeezing in some exercise with bush walks and bike rides! (Can you believe those girls got me to walk – at the crack of dawn – after a day of wine tasting??!!! Only in Orange LOL)
It was my first trip to Orange and my oh my wasn't it a treat. The streets are lined with trees and the autumn colours were just gorgeous during our stay. And the people – The residents of Orange are just as lovely! The girls and I soaked up every minute of our time there… Here's a black book of our favourites:
STAY: The White Place House. An elegant escape and check out its lifestyle store in Orange too, Rowlee Vineyards House.
EAT: Mr Lim, an oh-so-cool asian feast. Charred Kitchen & Bar, tasty wood-fired menu. Racine Restaurant, a super chic french vibes. 
COFFEE: Groundstone café , Byng Street Cafe.
CHEERS: Heifer Station Wines for their bicycle tours with picnics, Rowlee Vineyards, Ross Hill Wines and Swinging Bridge Estate – Talk to Tom, he Really "upped" my wine knowledge. 
SHOP: The Sonic, Angus Barrett Saddlery for the local leather artisians.
Destination NSW / Orange 360, we love you long time for planning our itinerary and now back home in Sydney raising a glass (or two, or three) to the town of Orange. Until next time…
PHOTOGRAPHY: Ashleigh Larden.