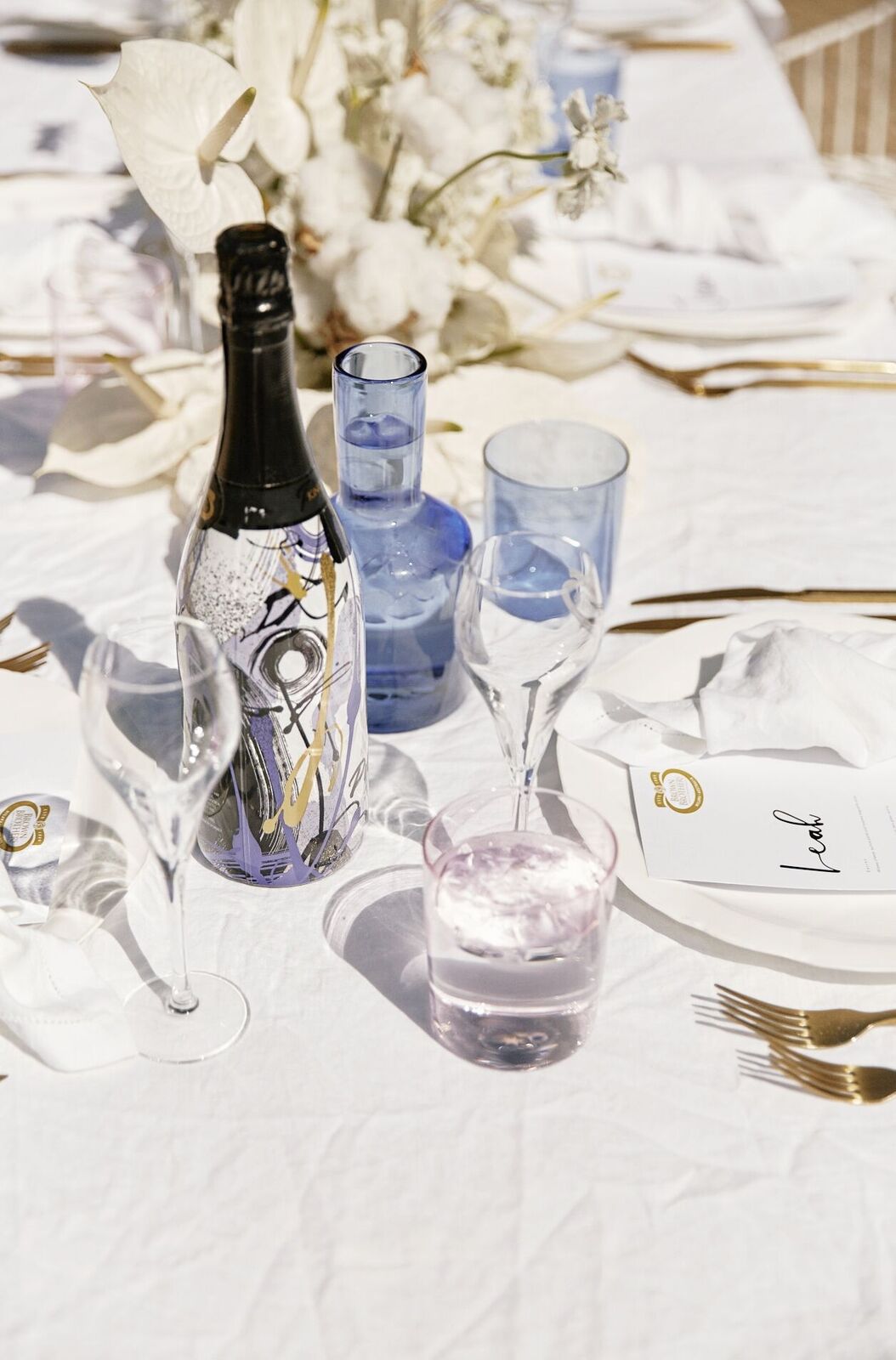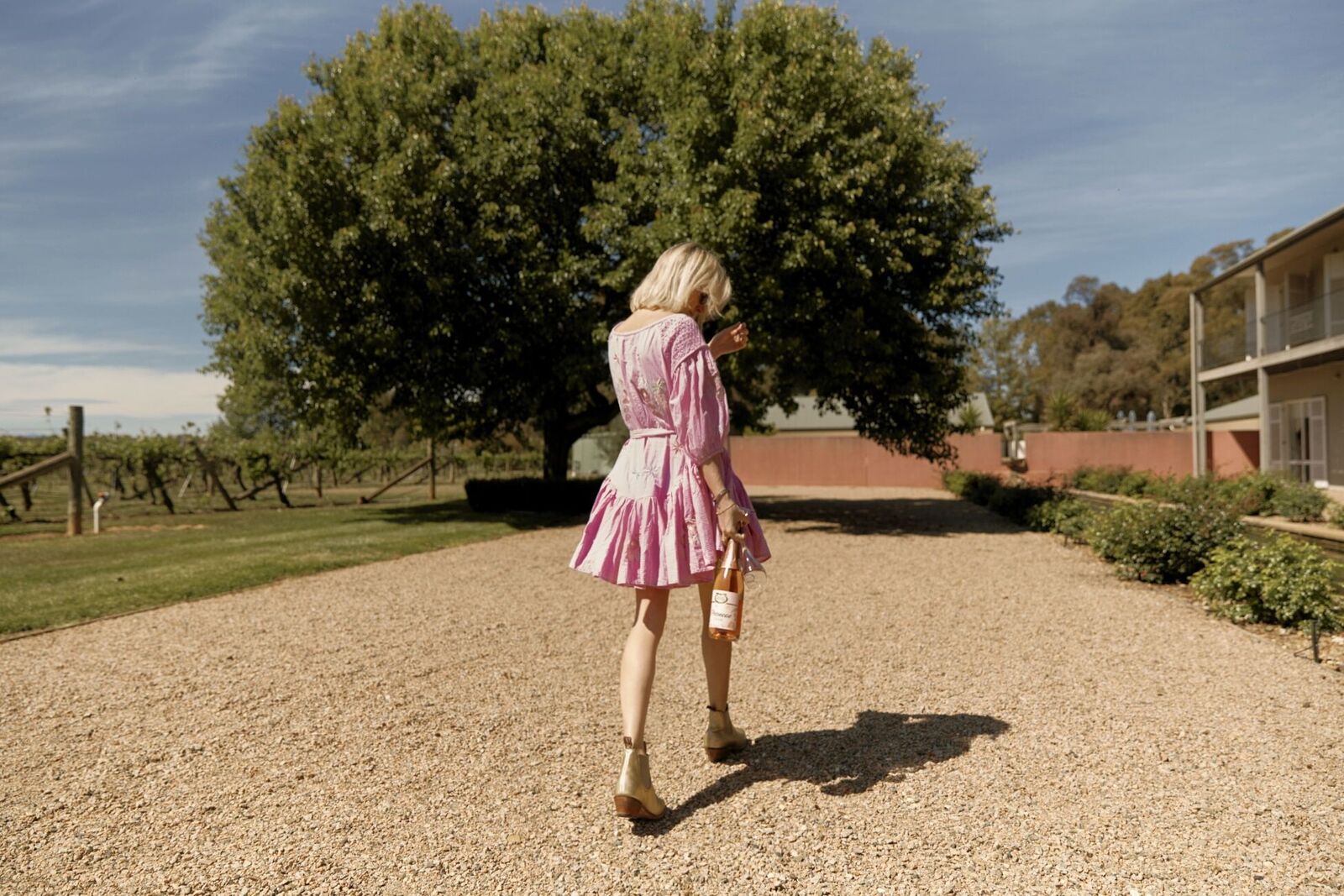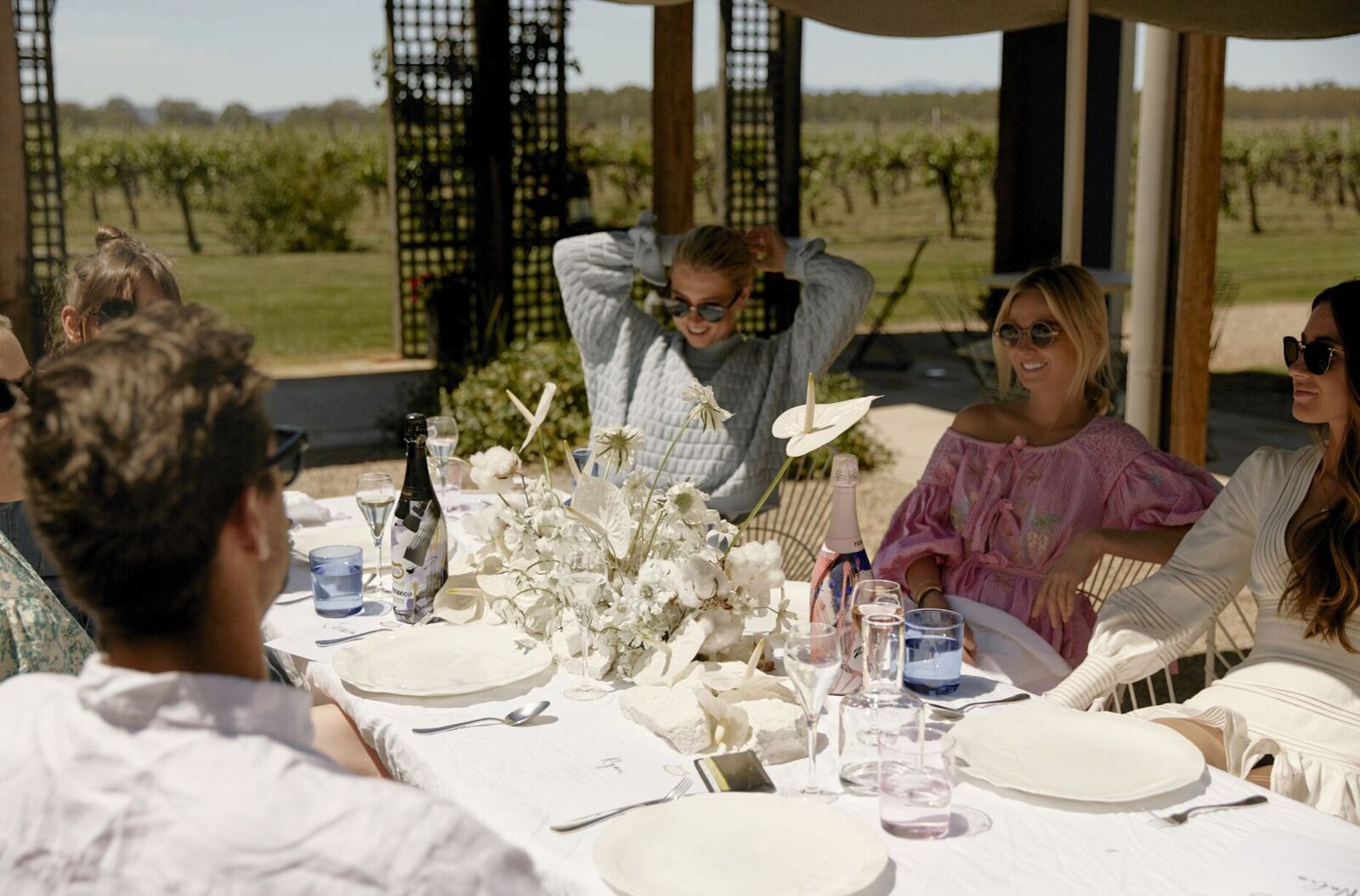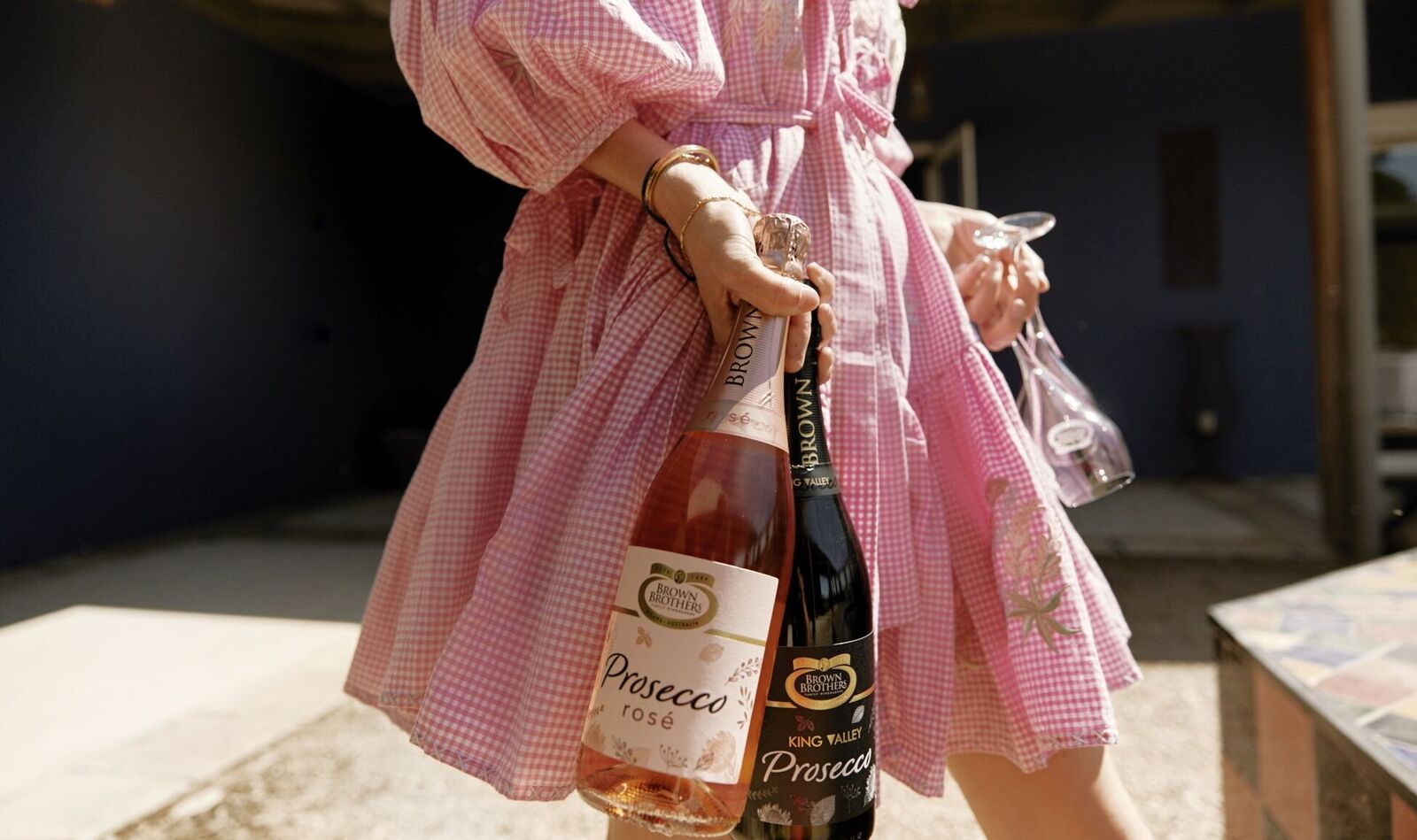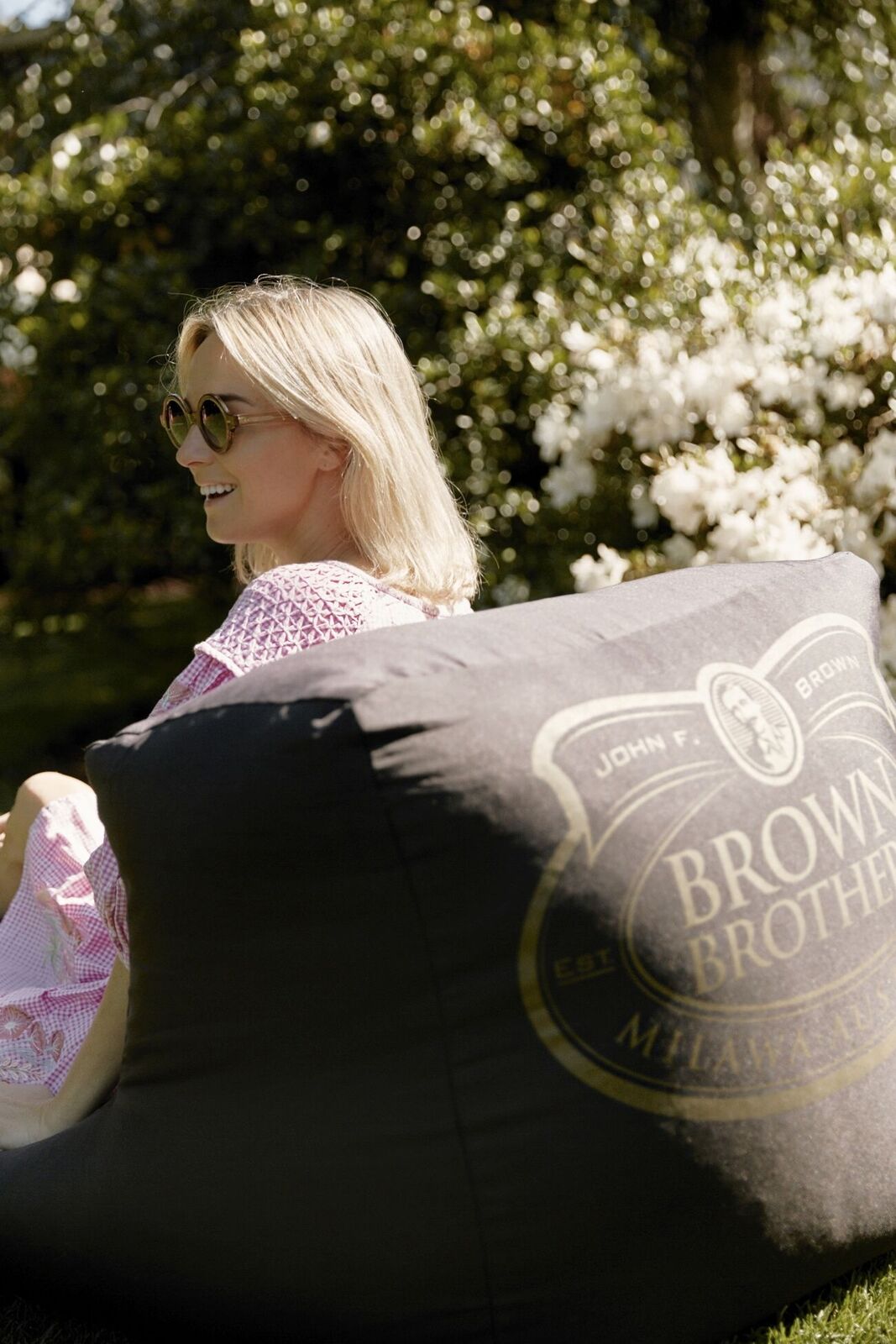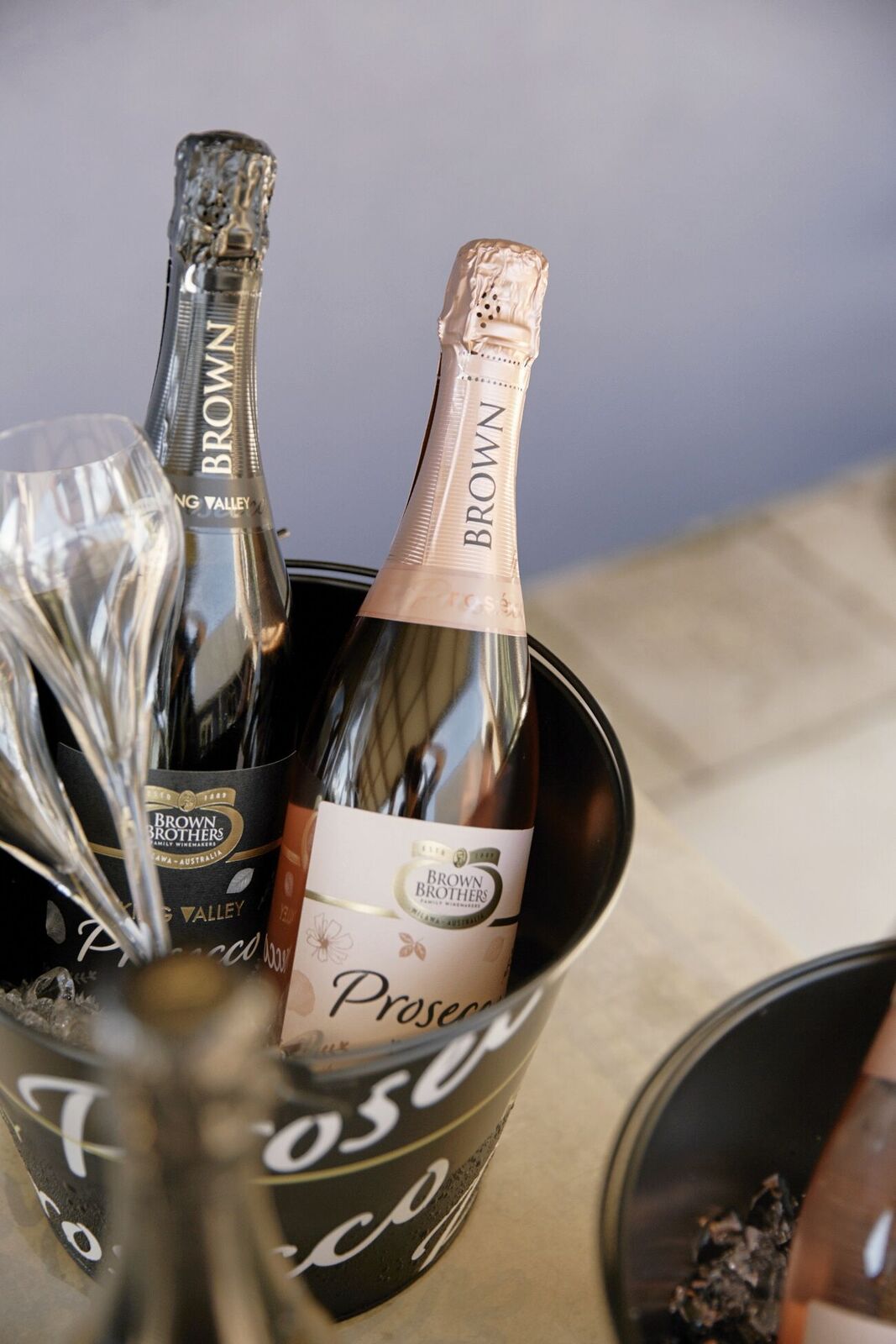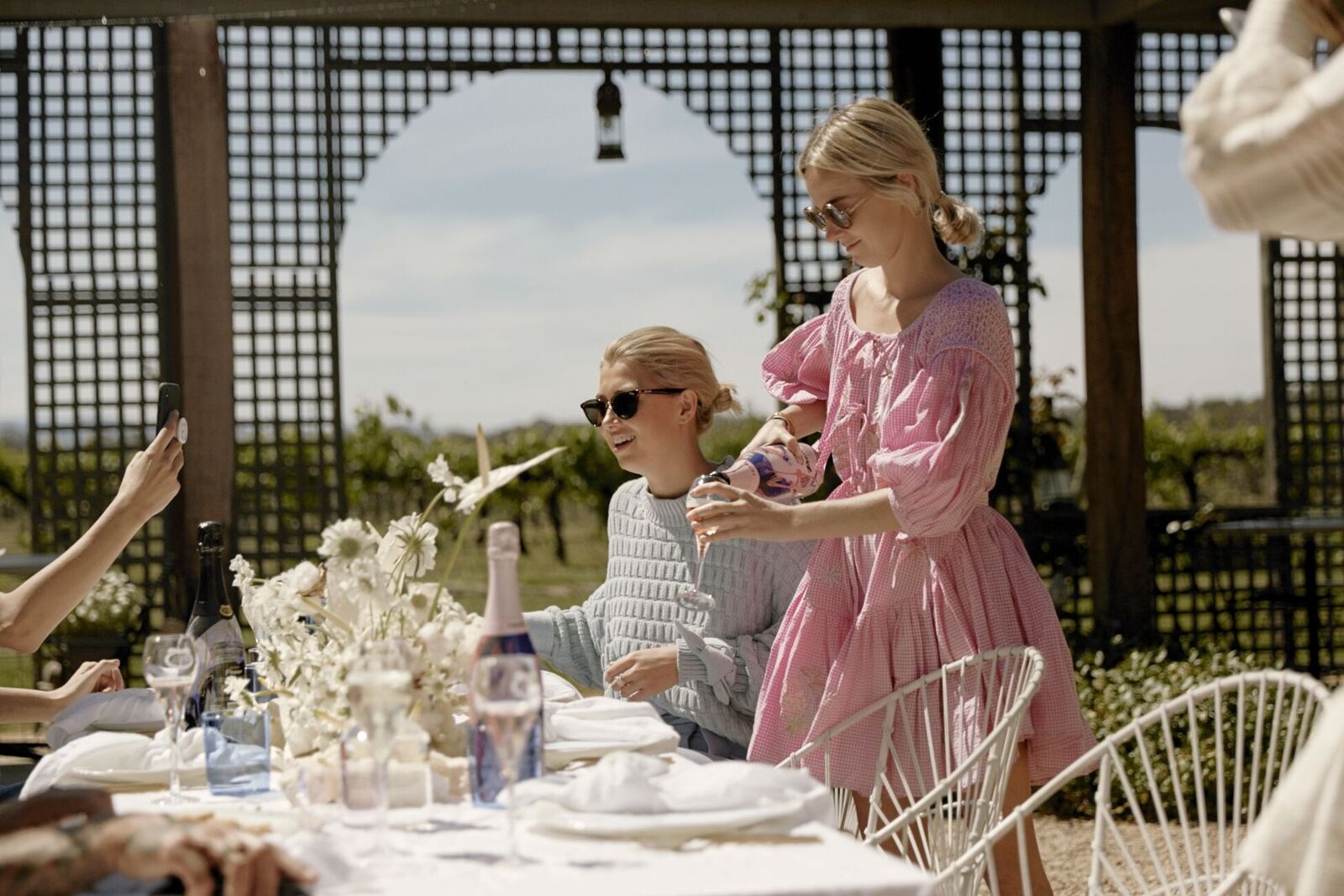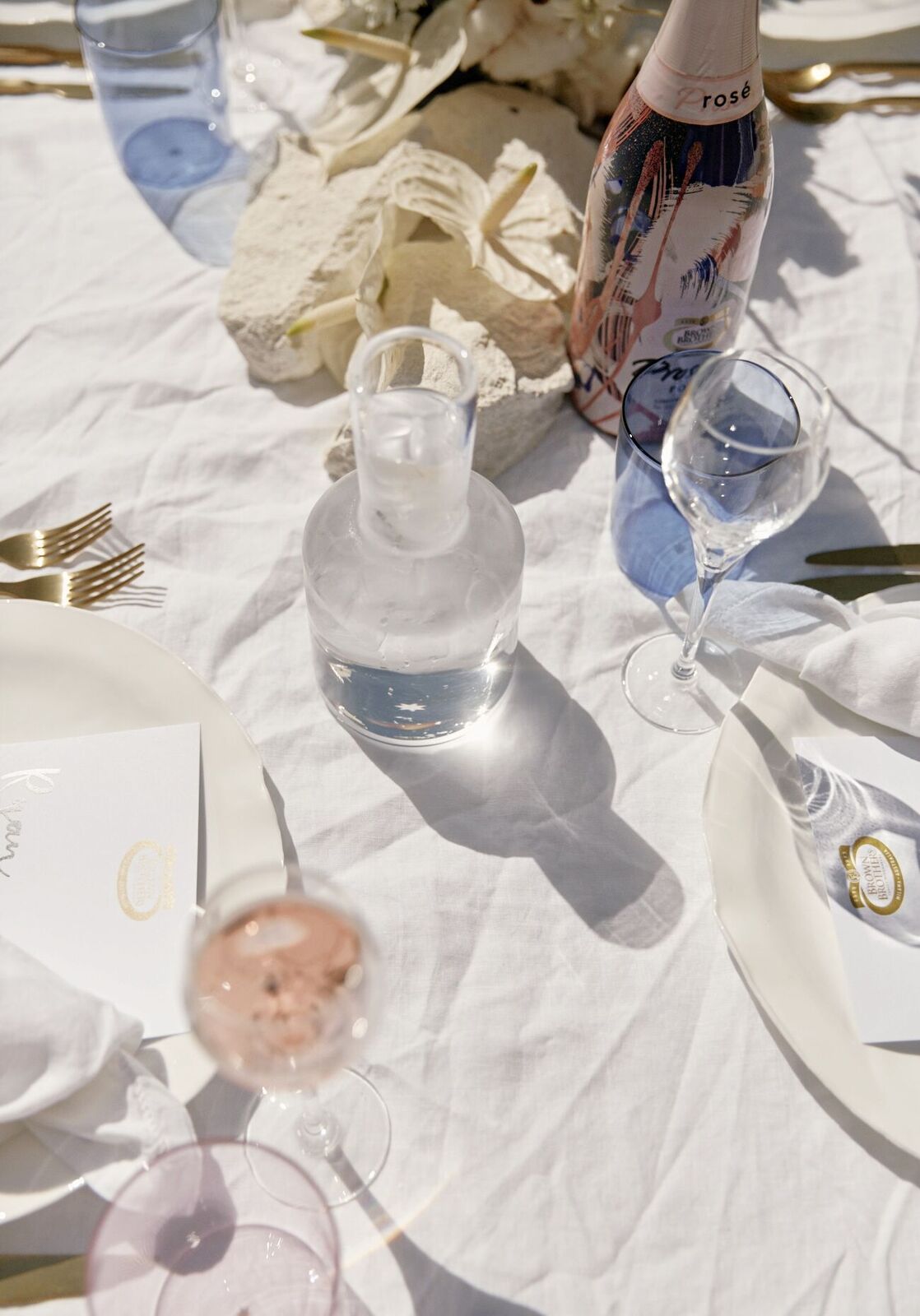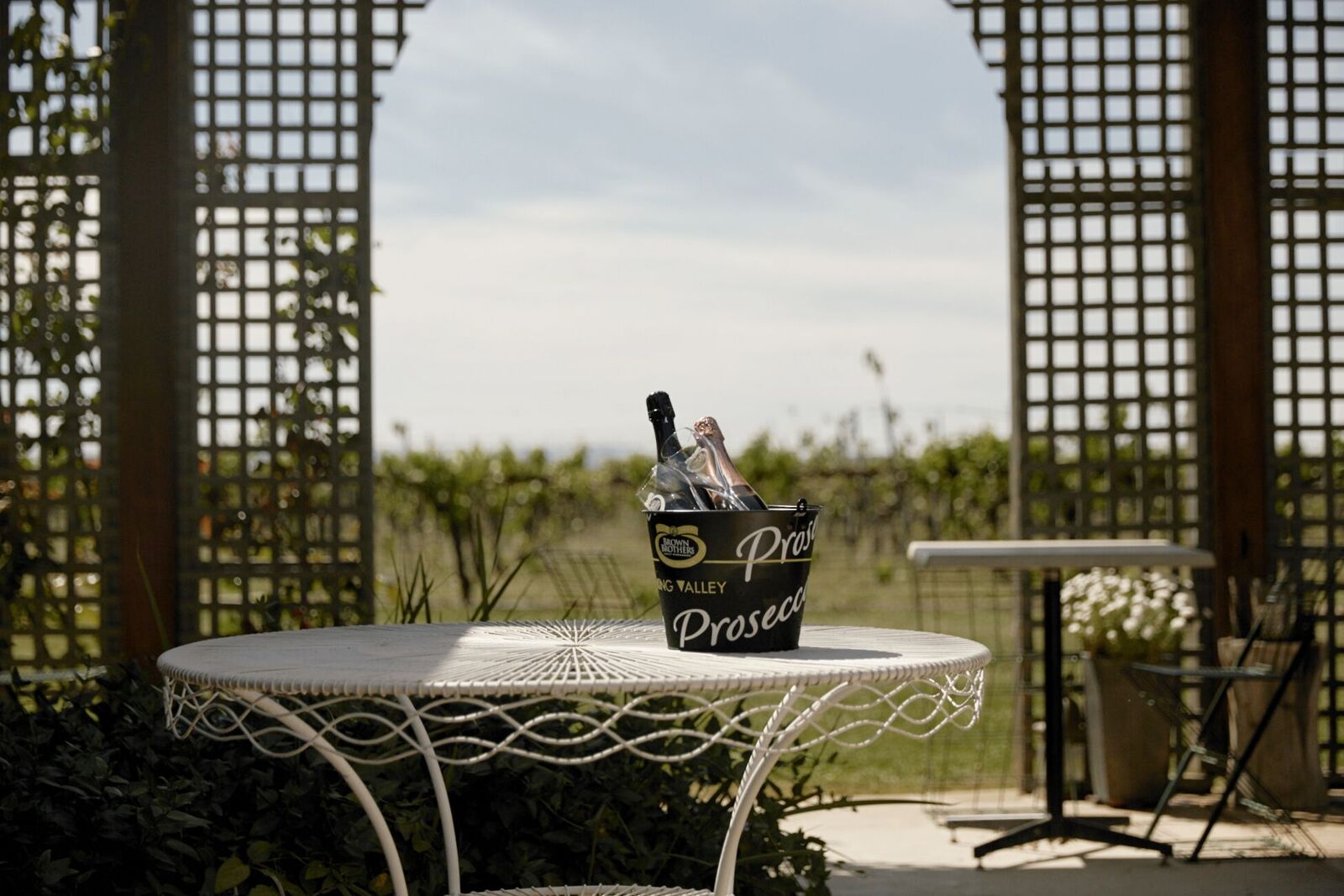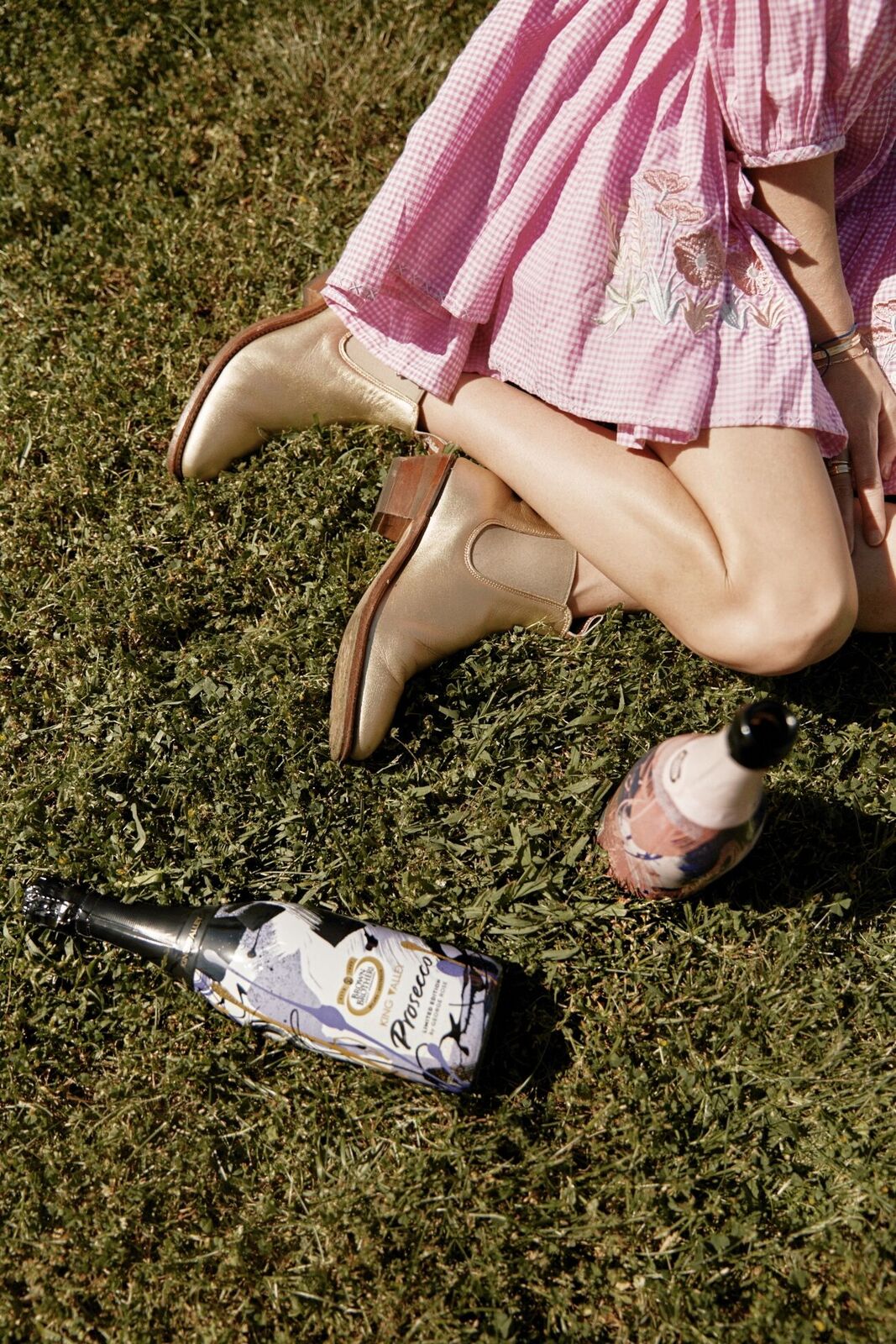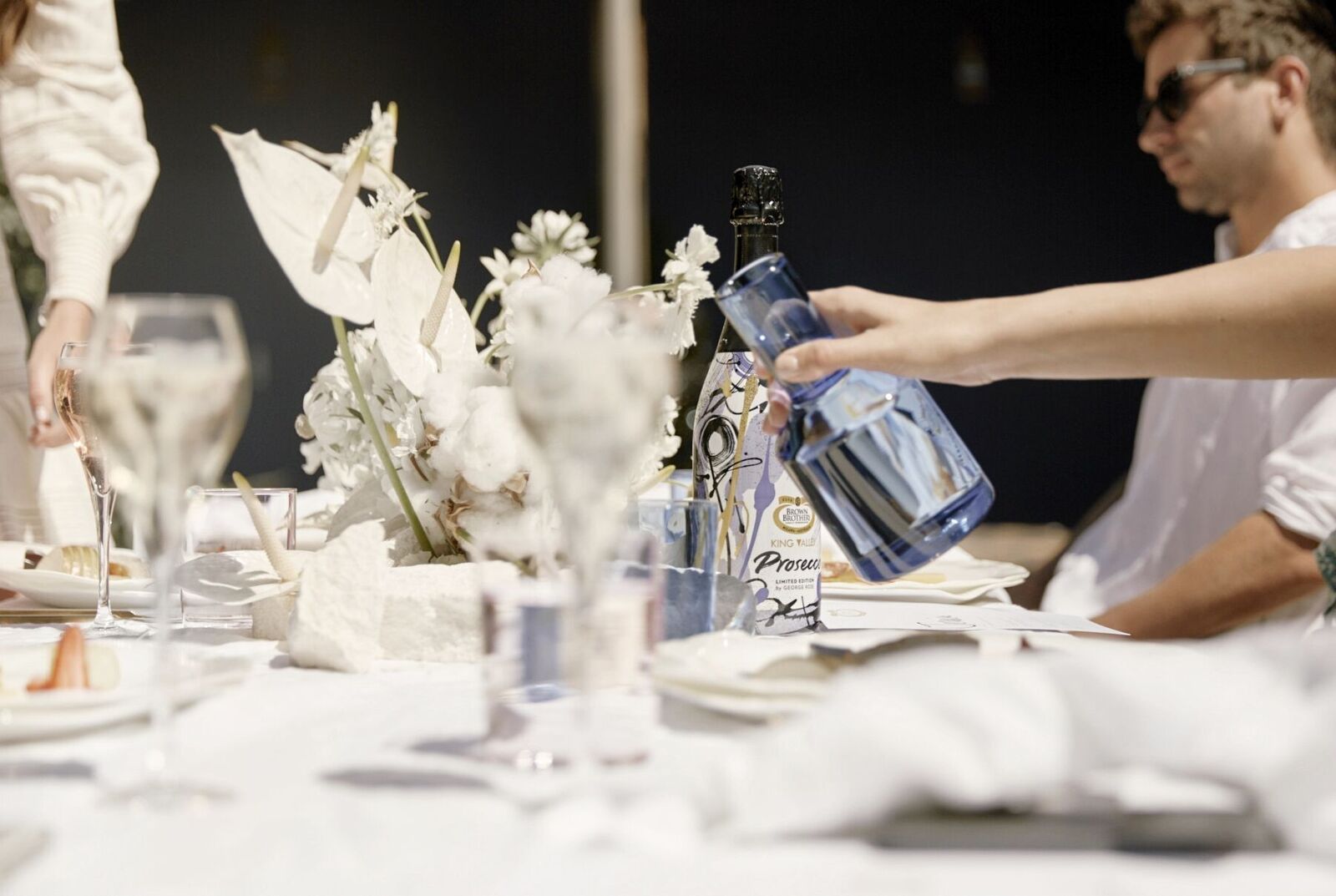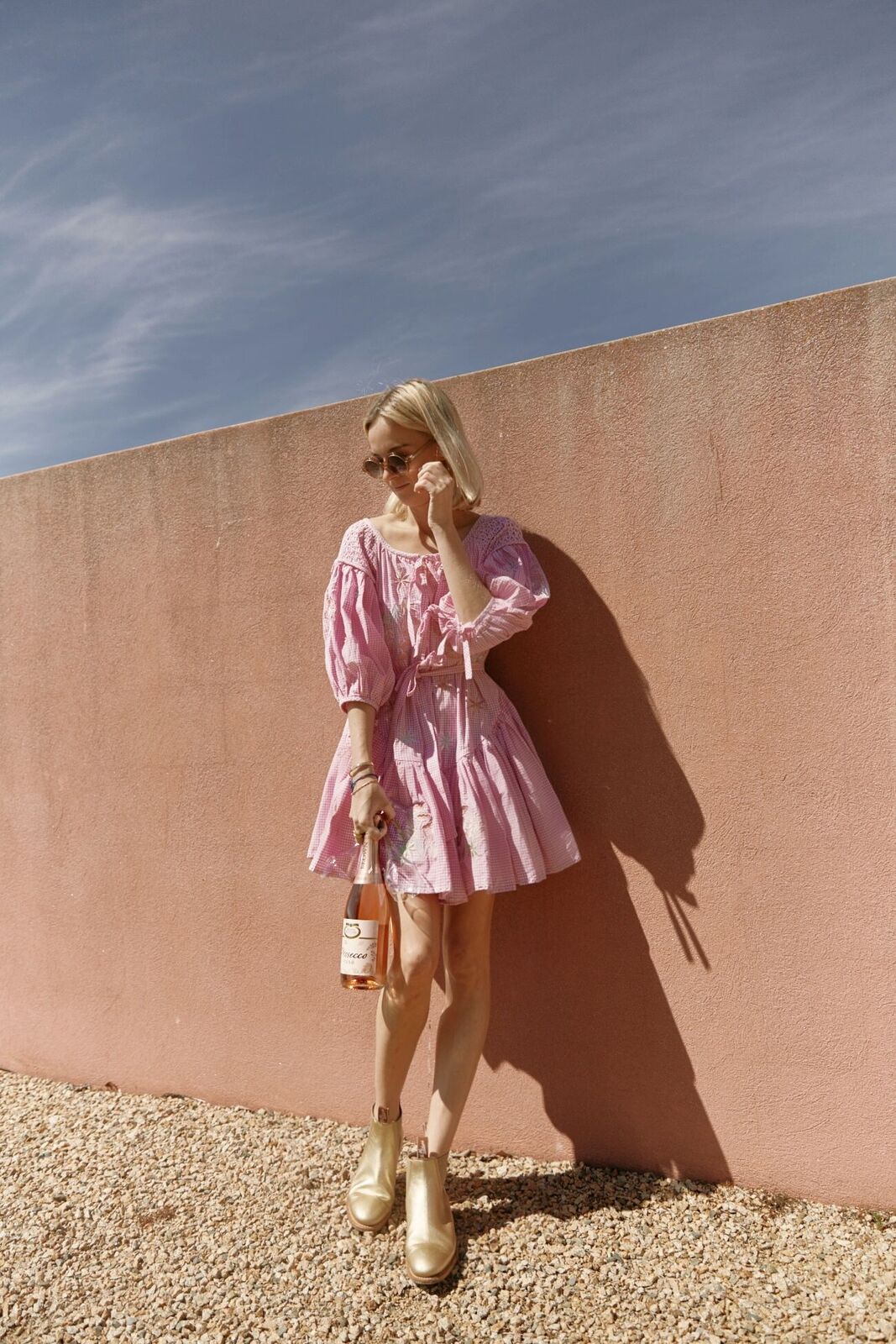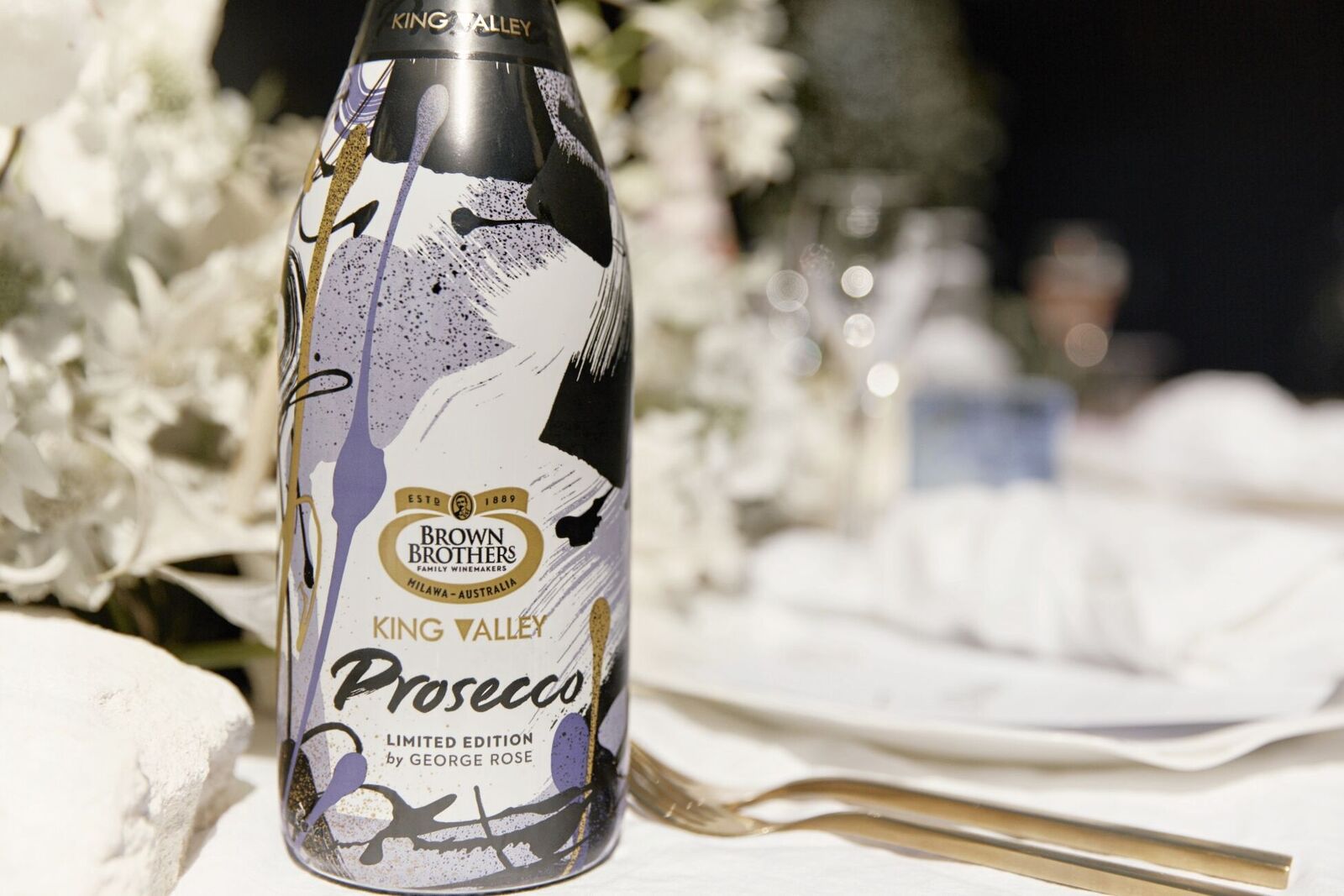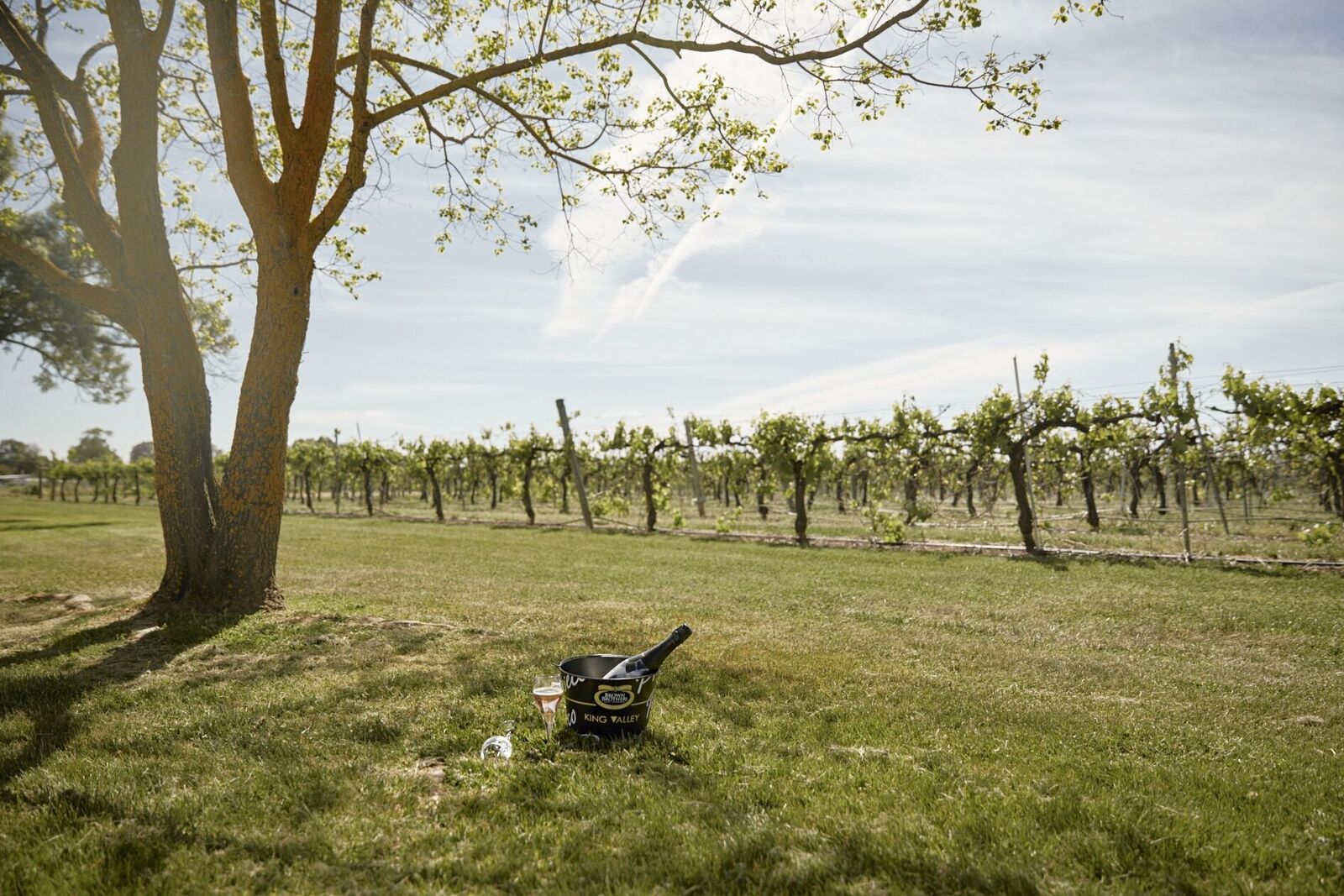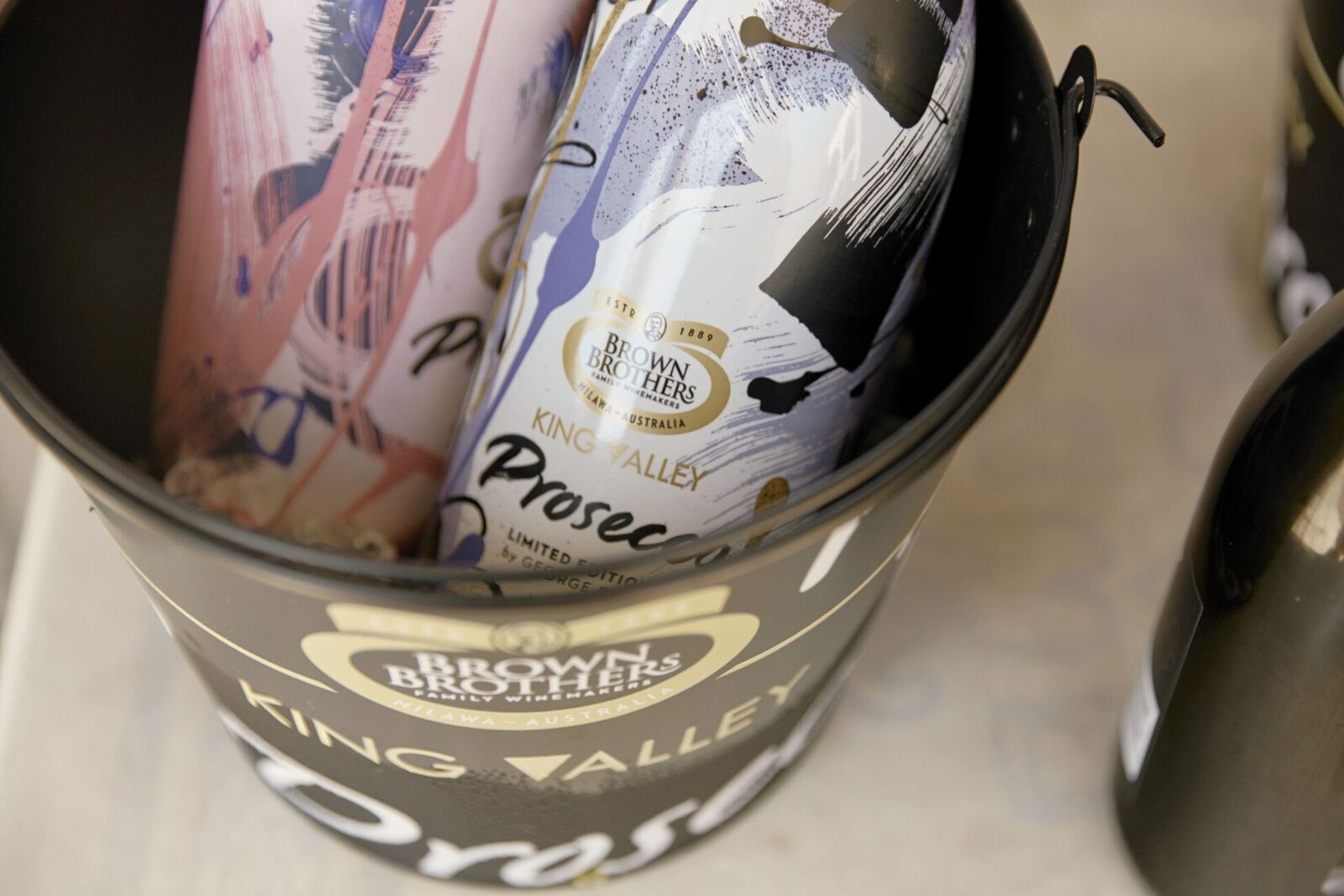 The party dust may have just settled after New Year's Eve, but I'm kicking straight in to 2019 and picking up where I left off with a deliciously busy social calendar. First stop – the little slice of heaven that is Brown Brothers' vineyard in Milawa, Victoria.
I've been part of the extended Brown Brothers family for some time. What's not to love; they are one of the longest standing family run wine producers in the country, their rural headquarters is a seriously chic destination for wine lovers and foodies, and they pioneer a gorgeous crisp Prosecco that's proudly all-Australian!
So I was thrilled to be invited by Brown Brothers to host a sparkling sleepover at the family estate in Milawa, introducing a selection of media friends to the innovative wine brand. I was joined by fellow Brown Brothers ambassador, Artist George Rose, a visual artist who adores bright colours as much as me and who has transformed city walls around the country in to incredible street artworks.
Together we hosted an amazing day of wine, art and all-round fun with a tour of the winery, a prosecco-making masterclass (where we all enjoyed the fruits of our labour!), an art session with George and a blissful lunch and wine experience with the Brown family winemakers.
The sun was shining, the corks popping and the conversation flowed beautifully. A massive thanks to Brown Brothers for inviting us in to their incredible estate and making us feel like part of the family. Cheers to 2019 x
Photography: Daphne Nguyen. Wearing: Innika Choo. Glassware: Maison Balzac.