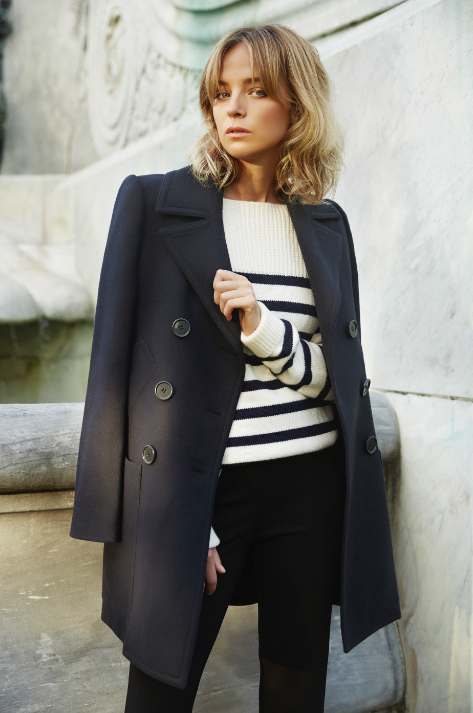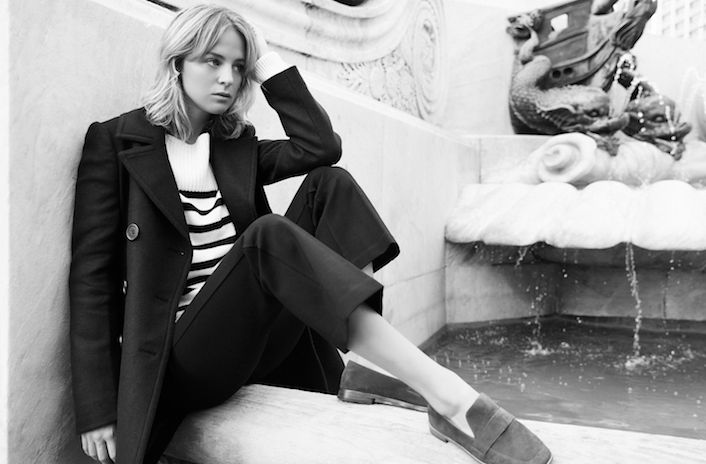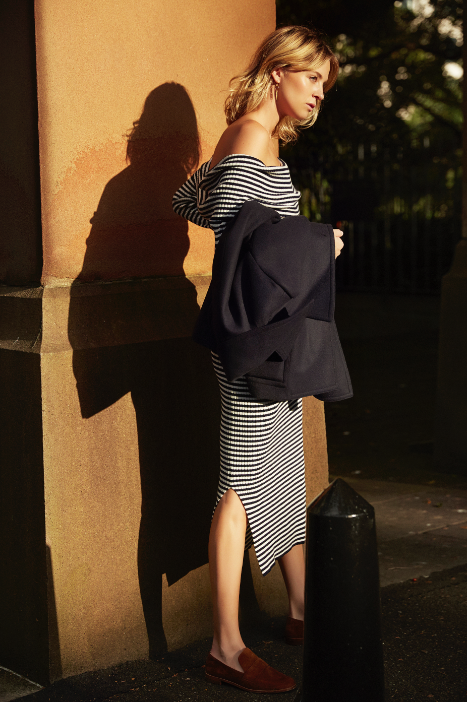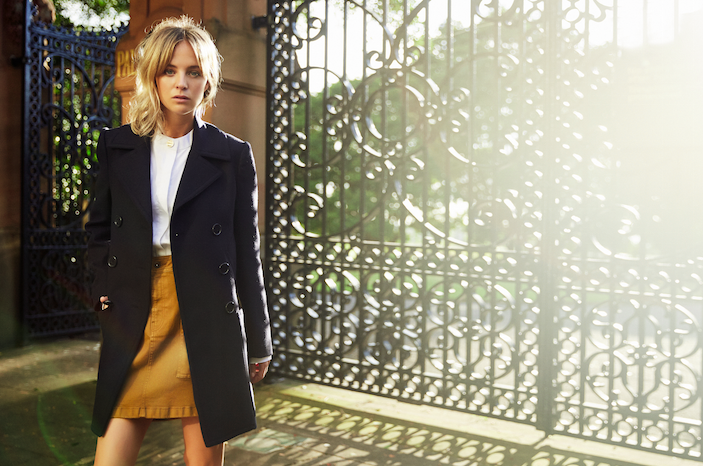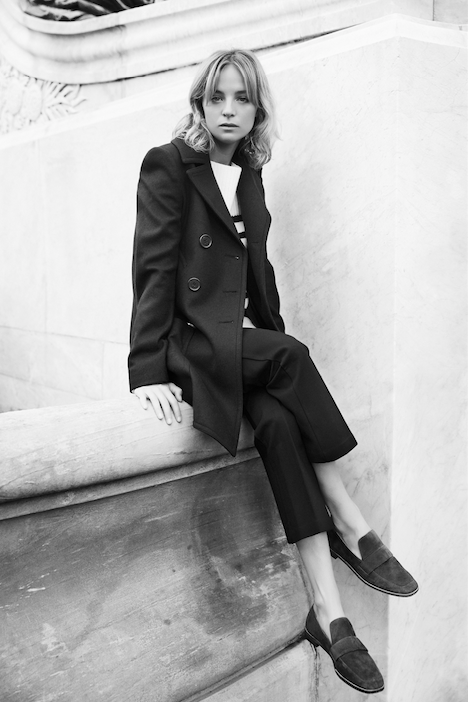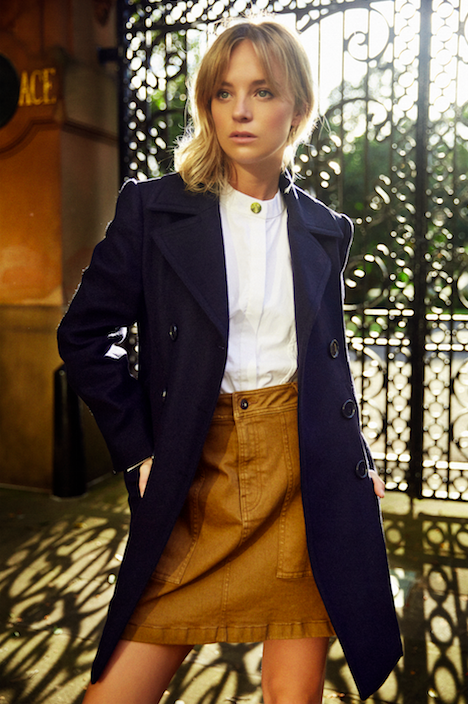 Nothing says 'effortless super cool French girl' like a Breton stripe, right?
Or a mannish blazer slung over the shoulders, a flat loafer (French icons don't need heels however petite they are!), and sharp cropped trousers. Break up the monochrome with a tan skirt and an off-the-shoulder figure hugging number, and you've got an Australian Francophile's personal style.
In fact, without even realising it I believe I've ticked most of the boxes when it comes to the classic French ensemble here. Those signature stripes of course, tousled don't-care-hair that Carine Roitfeld would be proud of, that European neutral colour palette, and the air of nonchalance and 'oh, I just threw this on' that those cool French girls seem to radiate.
I feel positively Parisian. Au revoir mon ami!
Image 1, 2 & 6: Country Road breton knit, Reefer Coat, Kick Flare ponte pant and Quinn loafer
Image 3 & 4: Country Road rib off shoulder dress, Reefer Coat and Quinn loafer
Image 5 & 7: Country Road Carpenter mini skirt, Button detail shirt, Reefer Coat
Photography: Mike Naumoff