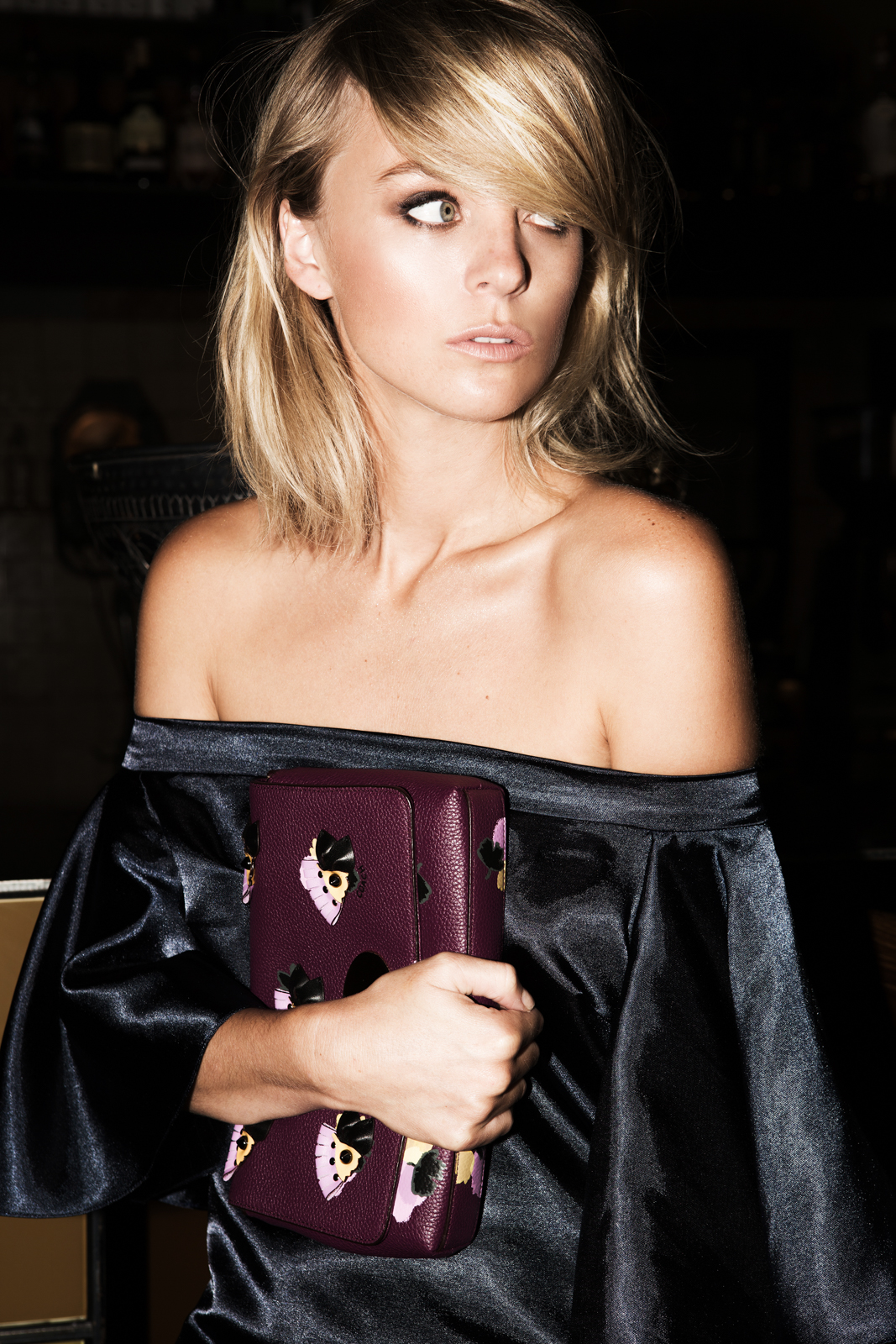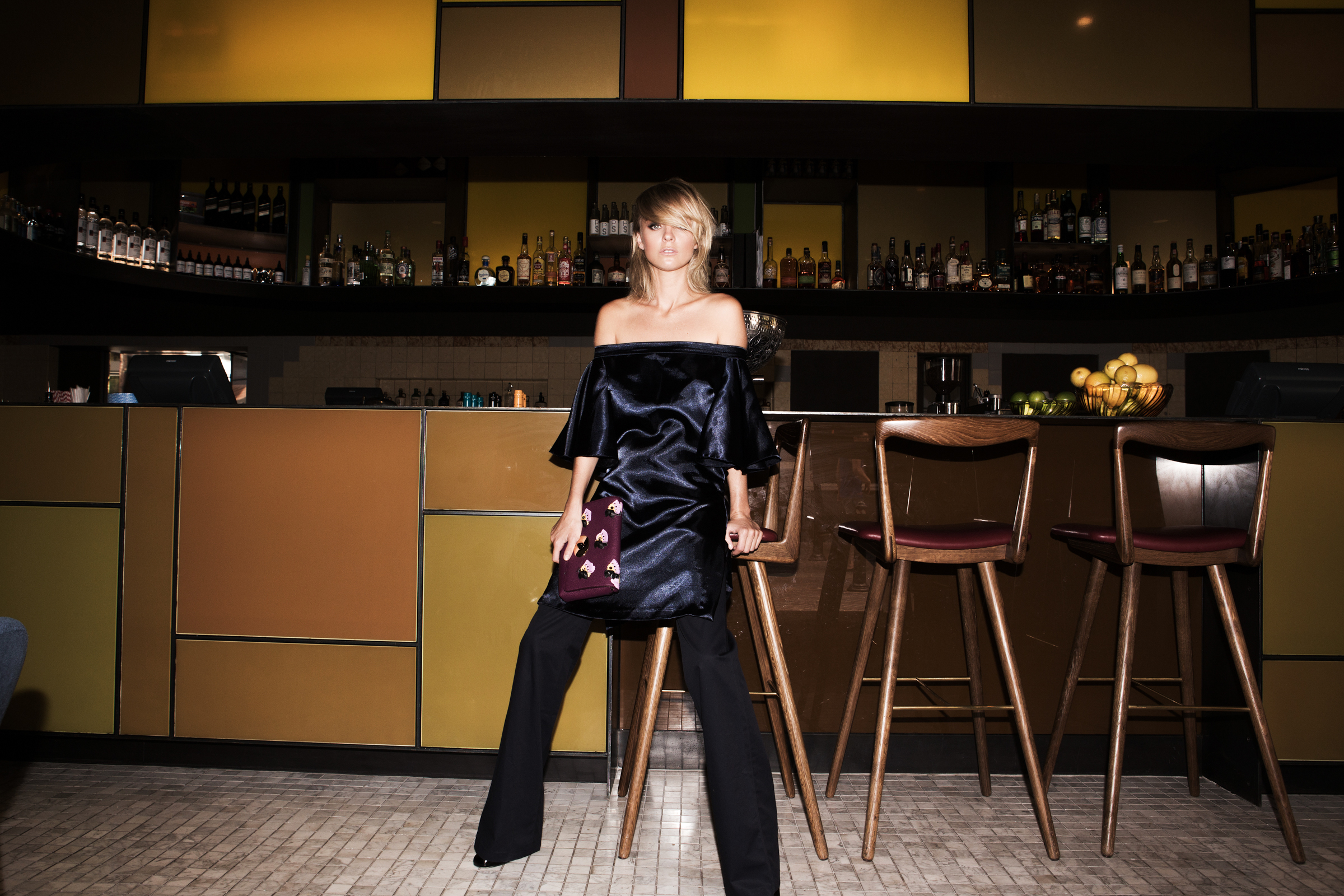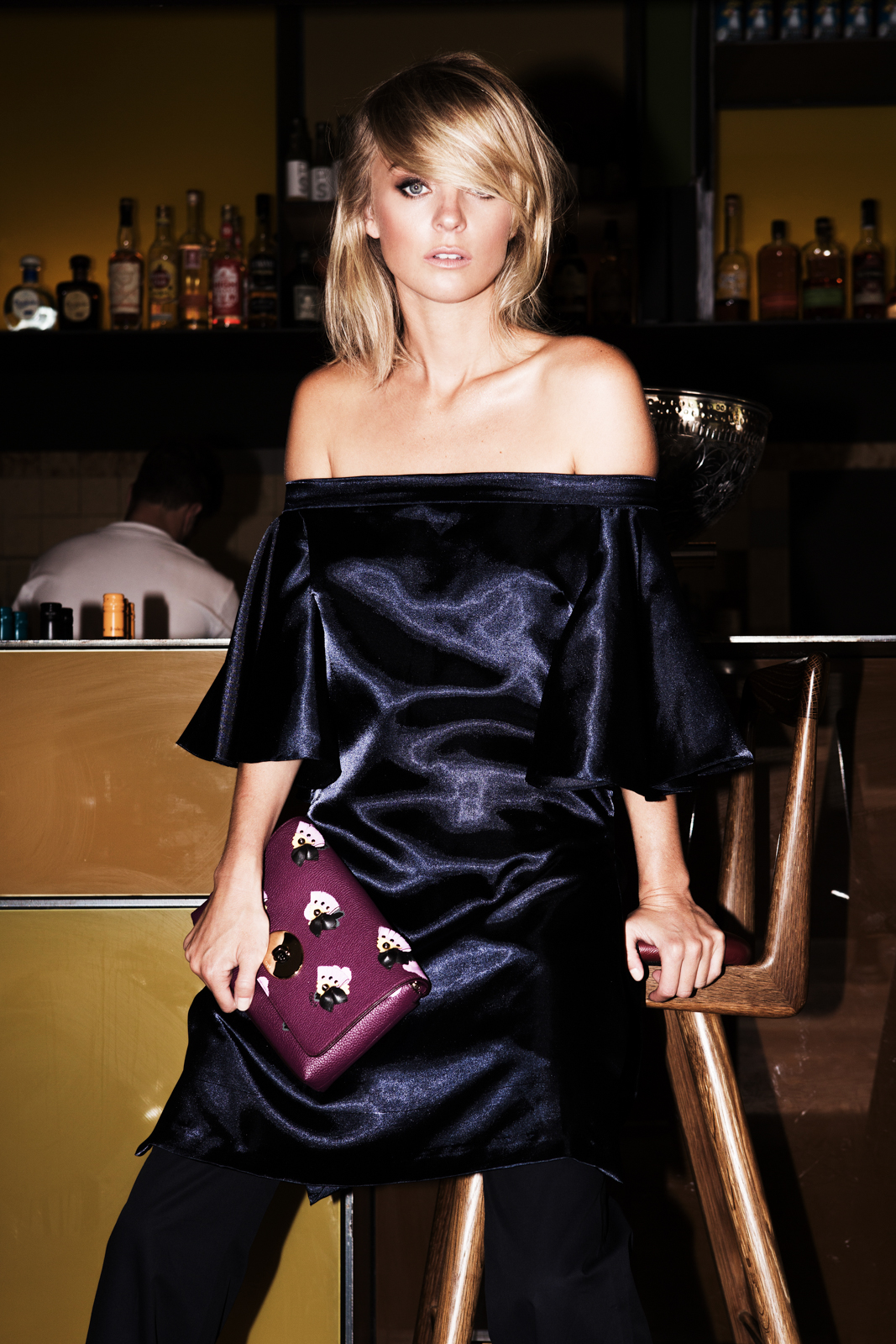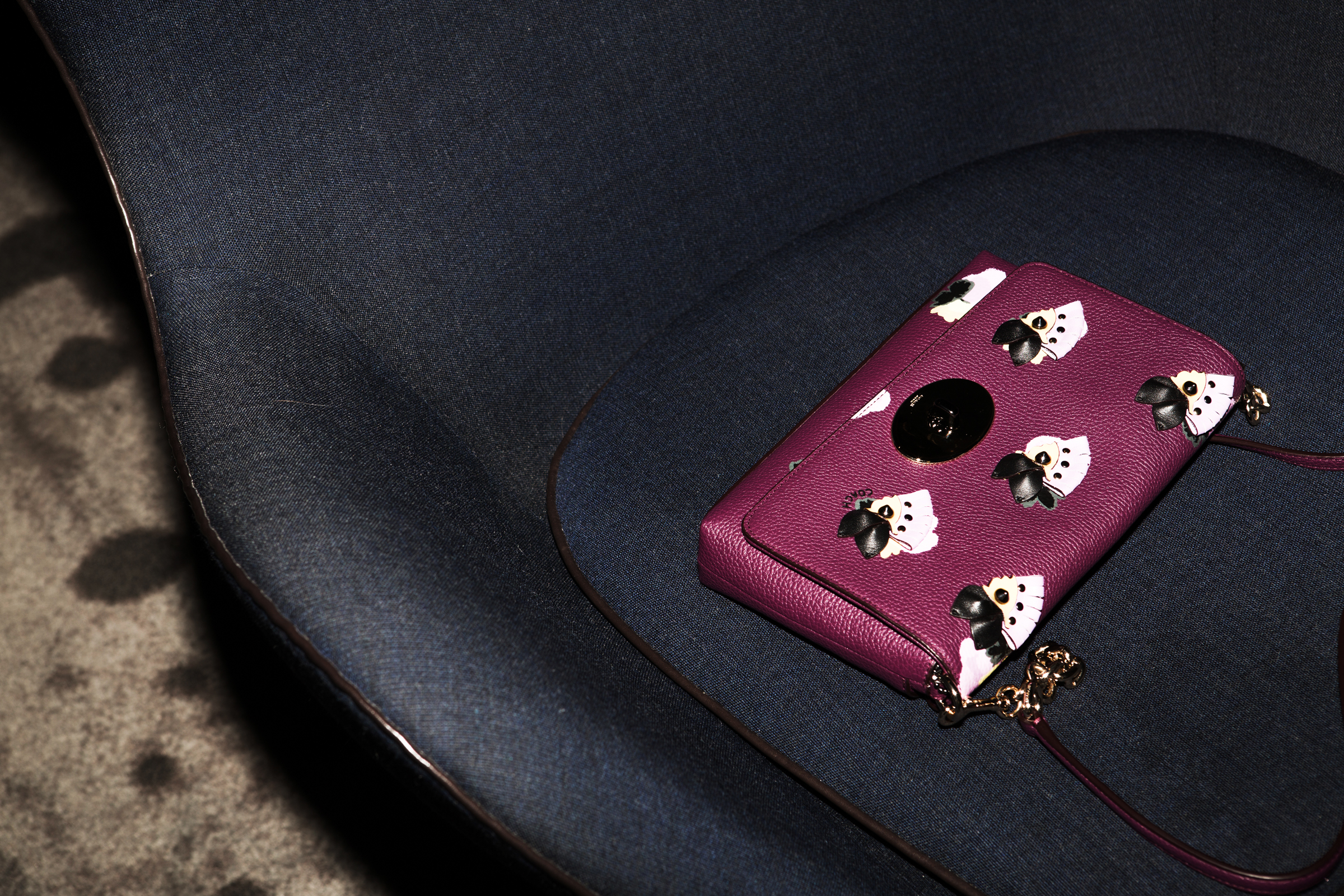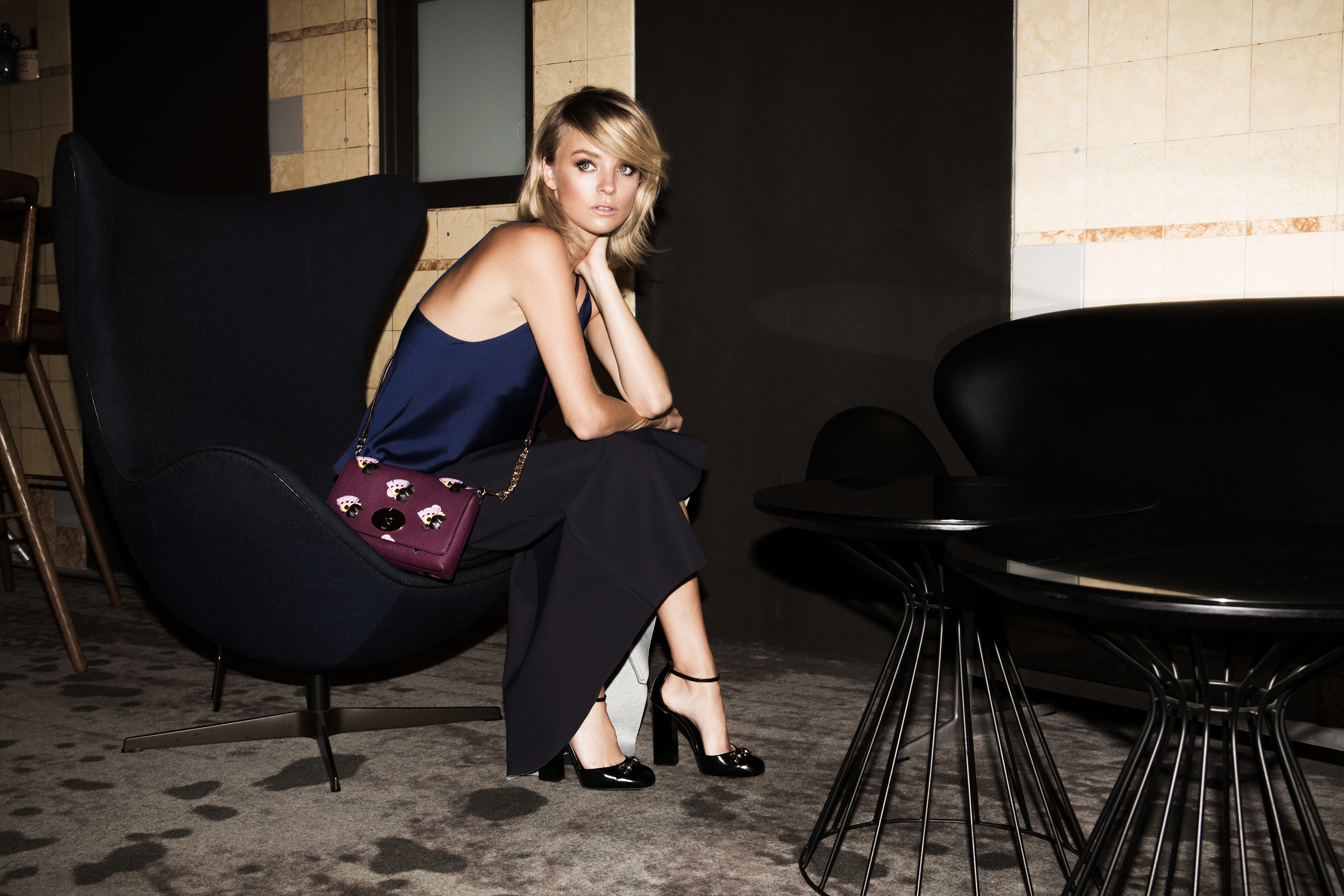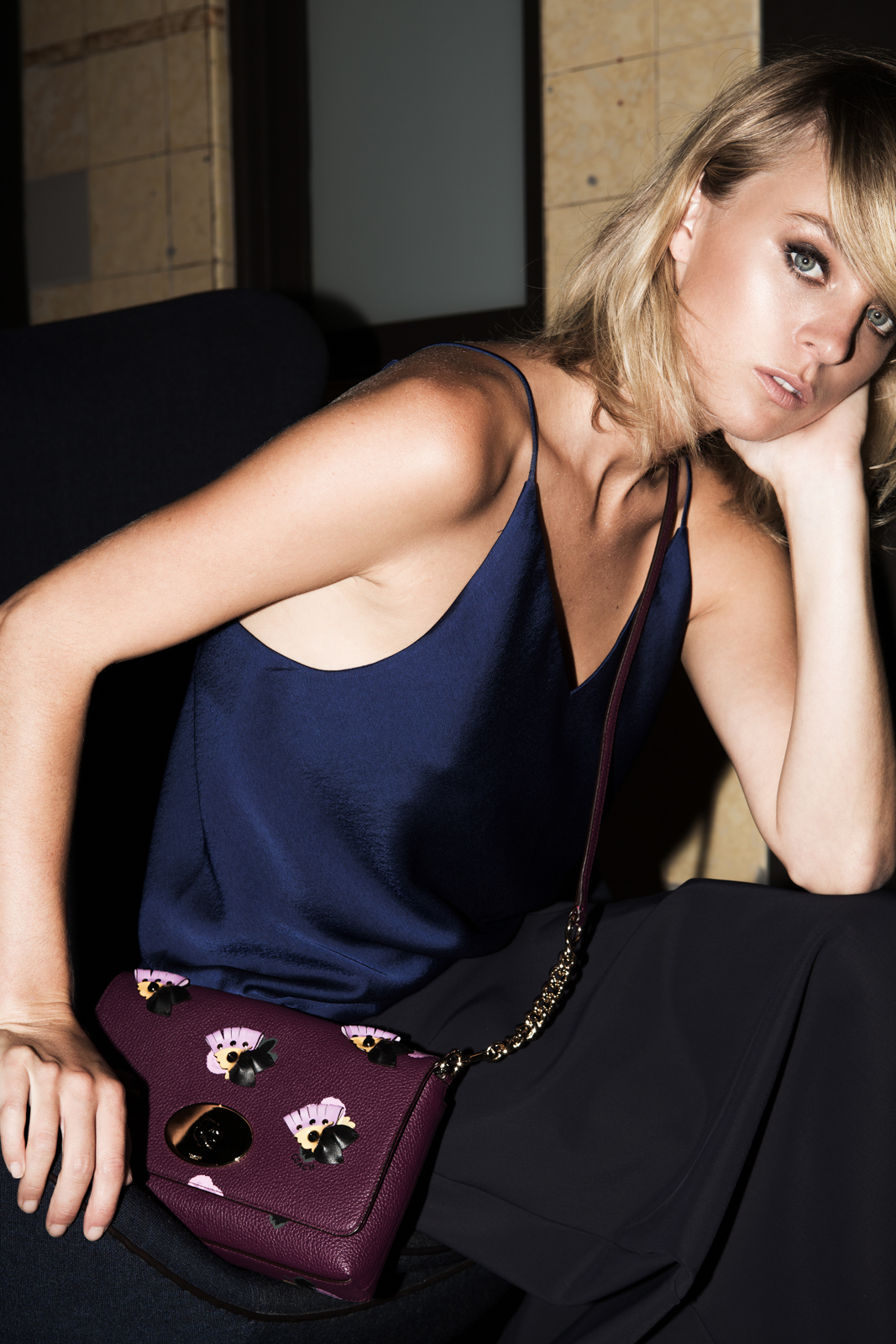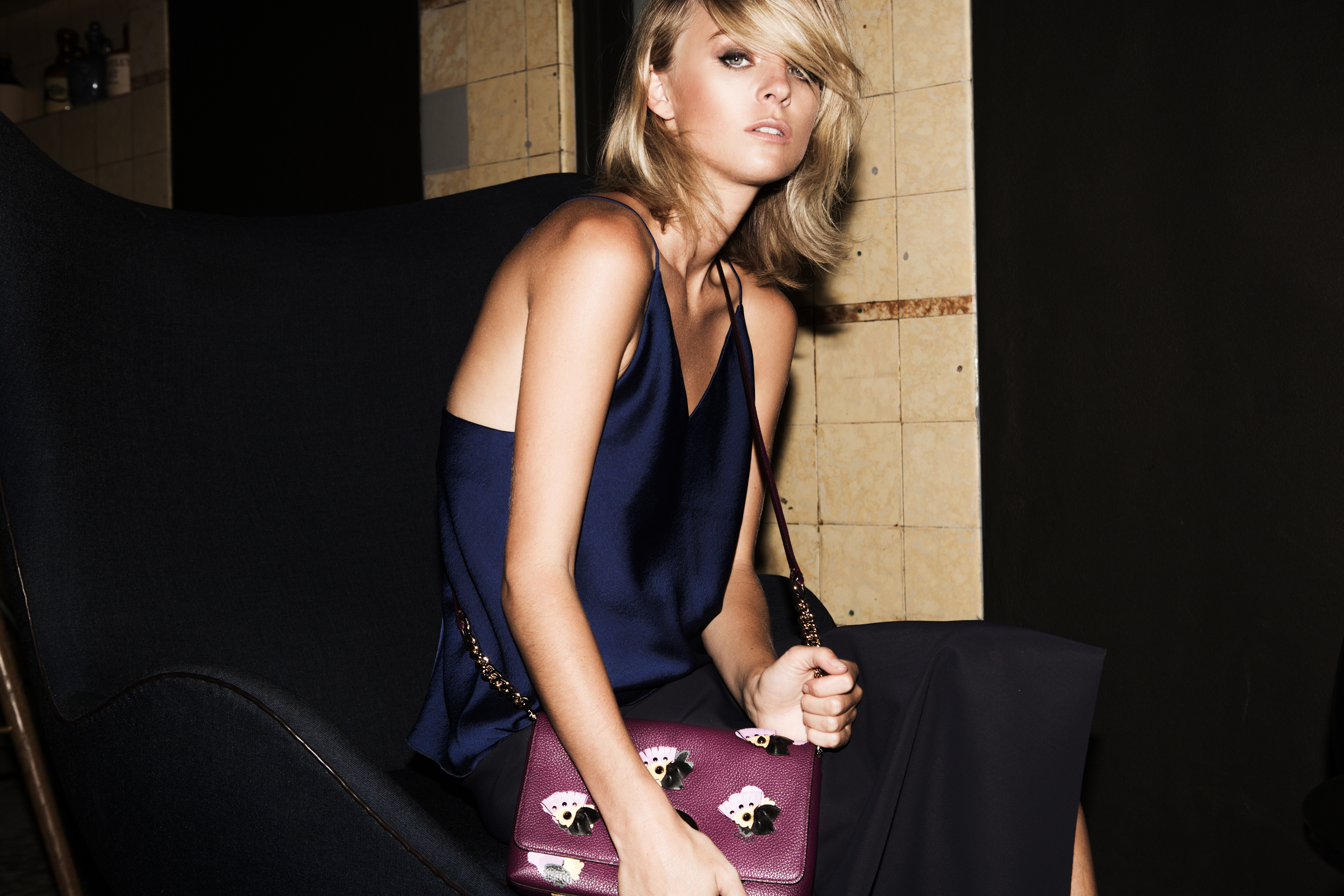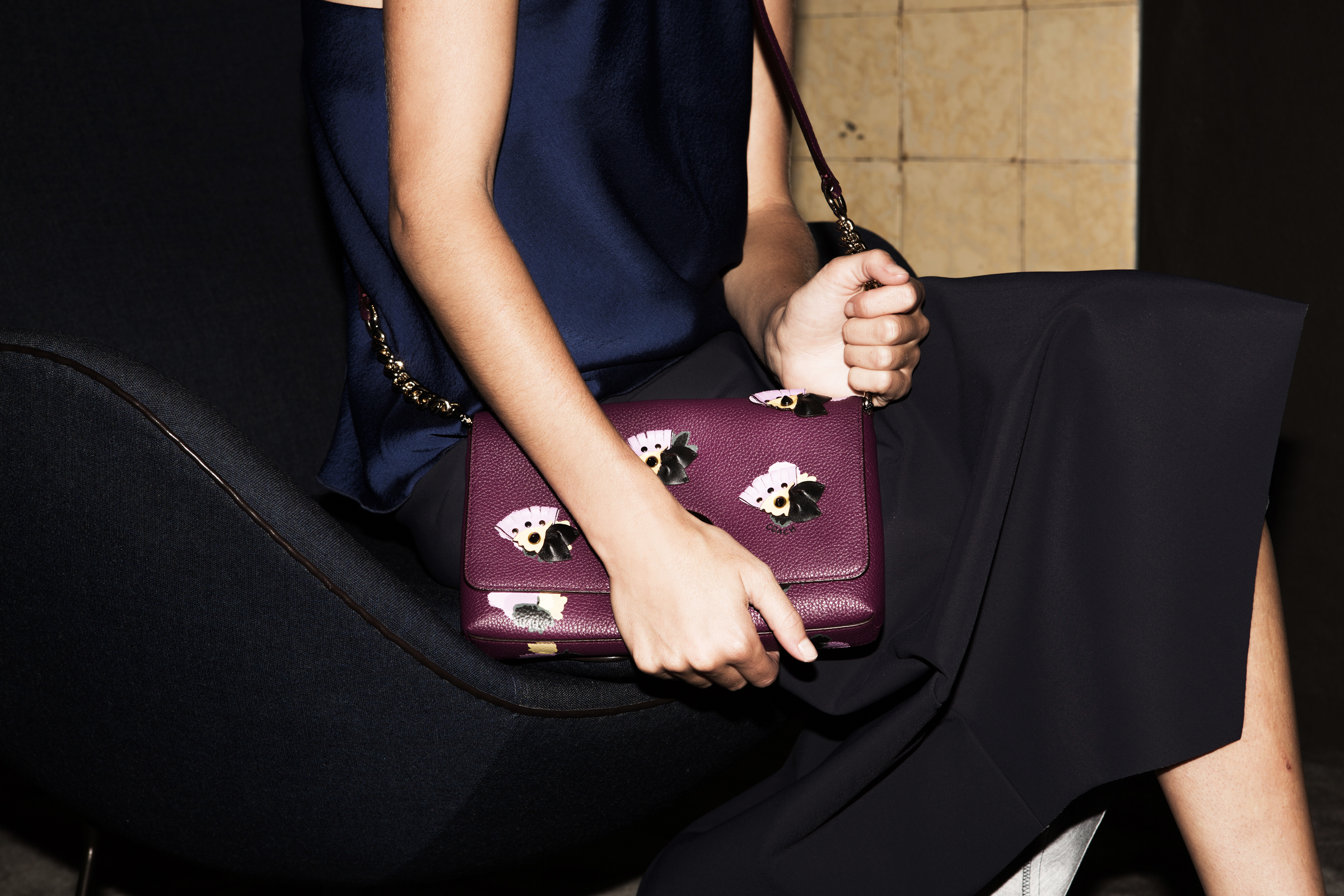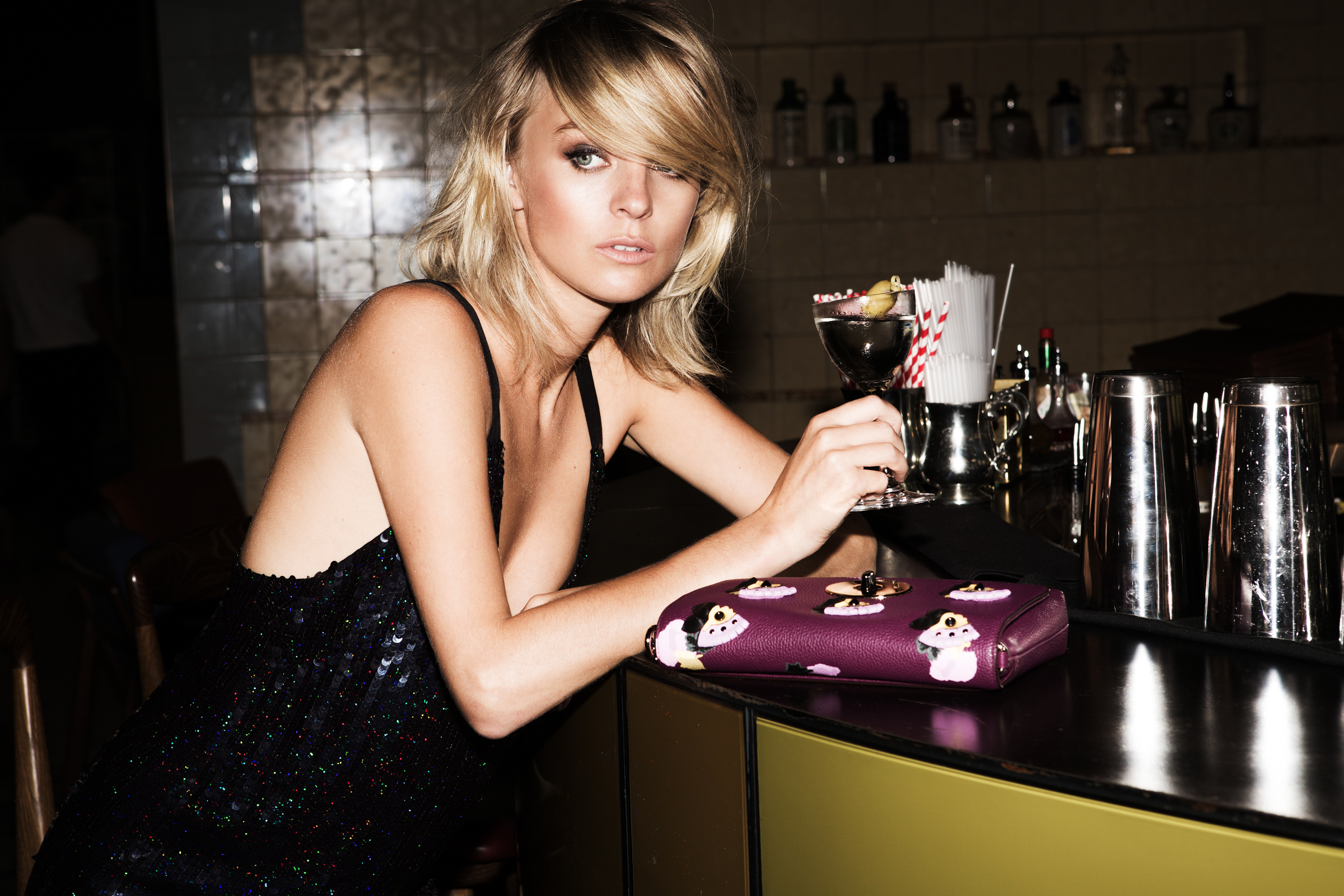 The Clare Bar – where the drinks flow and blind eyes are turned. A mysterious blonde perched at the bar alone, draped in midnight blue and always accompanied by nothing more then a delightful handbag. Feeling every bit the secretive leading lady in this slightly sexy shoot, from the Great Gatbsy's Daisy Buchanan to Atonement's Cecilia…turning heads and mingling in the shadows of dark bars with star crossed lovers.
This intricate Coach bag, with hand-applied leather blooms is so divine that it would pop with any outfit, but to do it true justice I've set it off alongside navy dreamy satin, silk and sequins that speak of glamorous evenings and late night soirees. My amazing makeup courtesy of Filomena Natoli finishes the look – enigmatic and dramatic eyes, lashes to peek under coquettishly, sculpted cheekbones and a nude lip.
Now if you'll excuse me, my secret date has arrived. Barman, make mine a martini.
Image 1, 2, 3 & 4: Coach crosstown Bag, MLM Off the shoulder top, Oskar love lost trousers
Image 5, 6, 7 & 8 Coach crosstown Bag , Interval bias cami, Manning Cartell poetic license skirt
Image 9: Coach crosstown Bag, Manning Cartell inside scoop dress, Martini by the hot bartender @ The Old Clare Hotel (Go see ladies!)
Photography: Michelle Tran, Beauty: Filomena Natoli, Location: The Old Clare Hotel