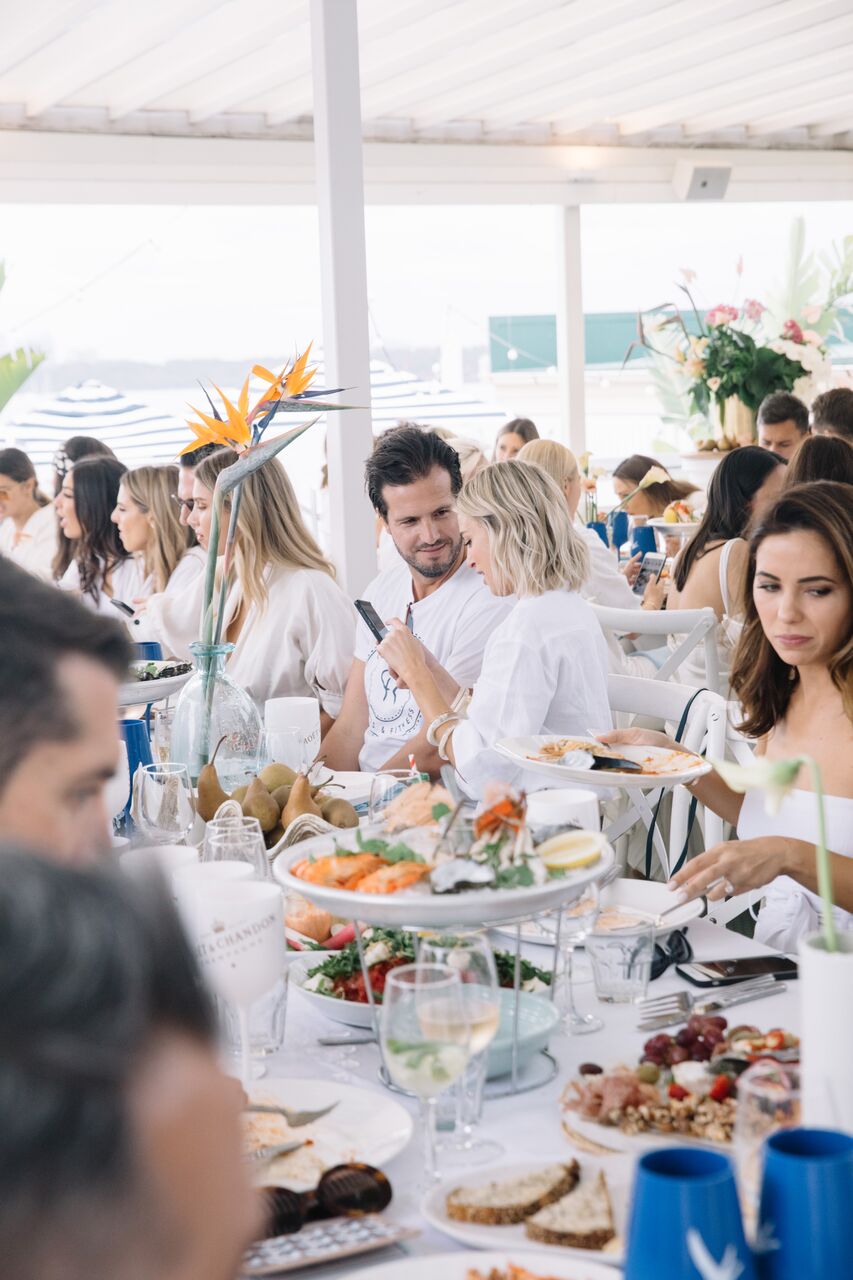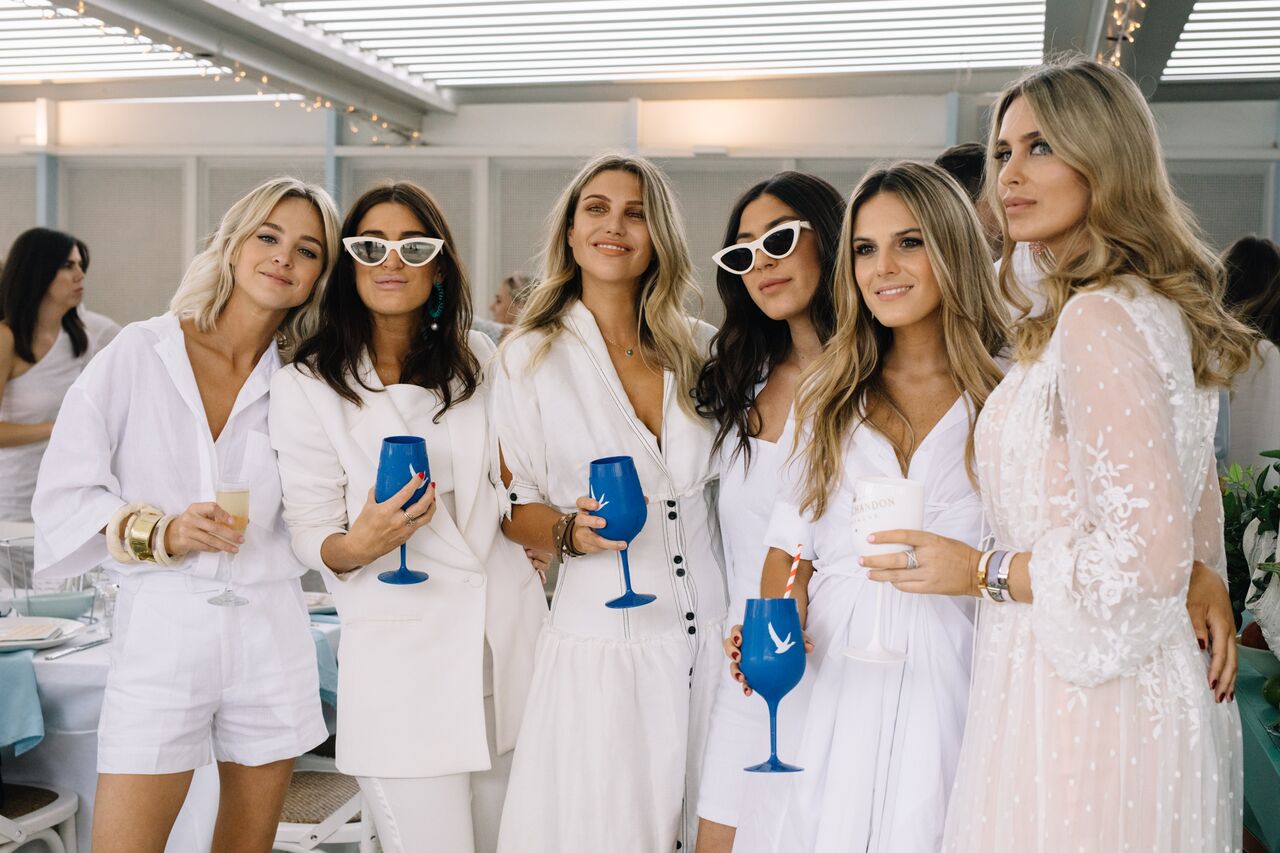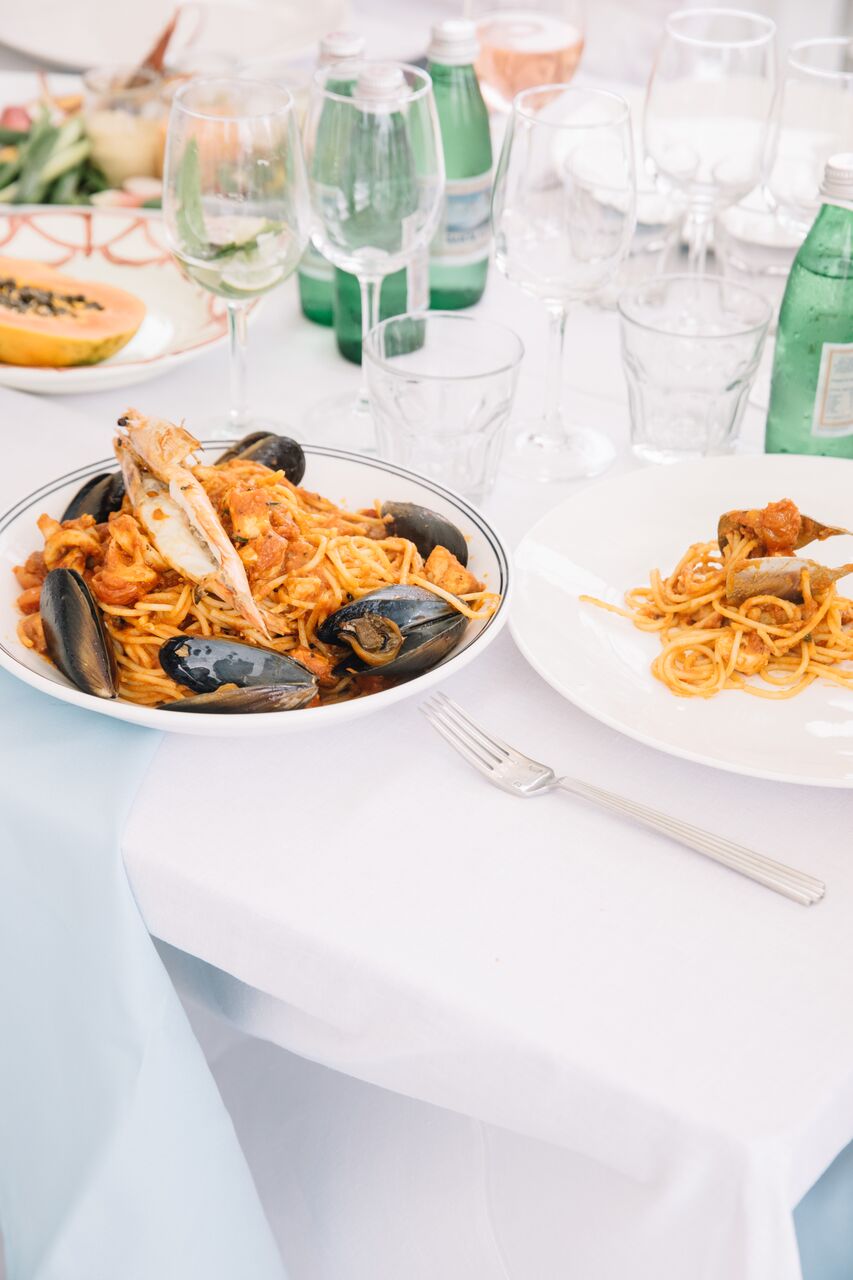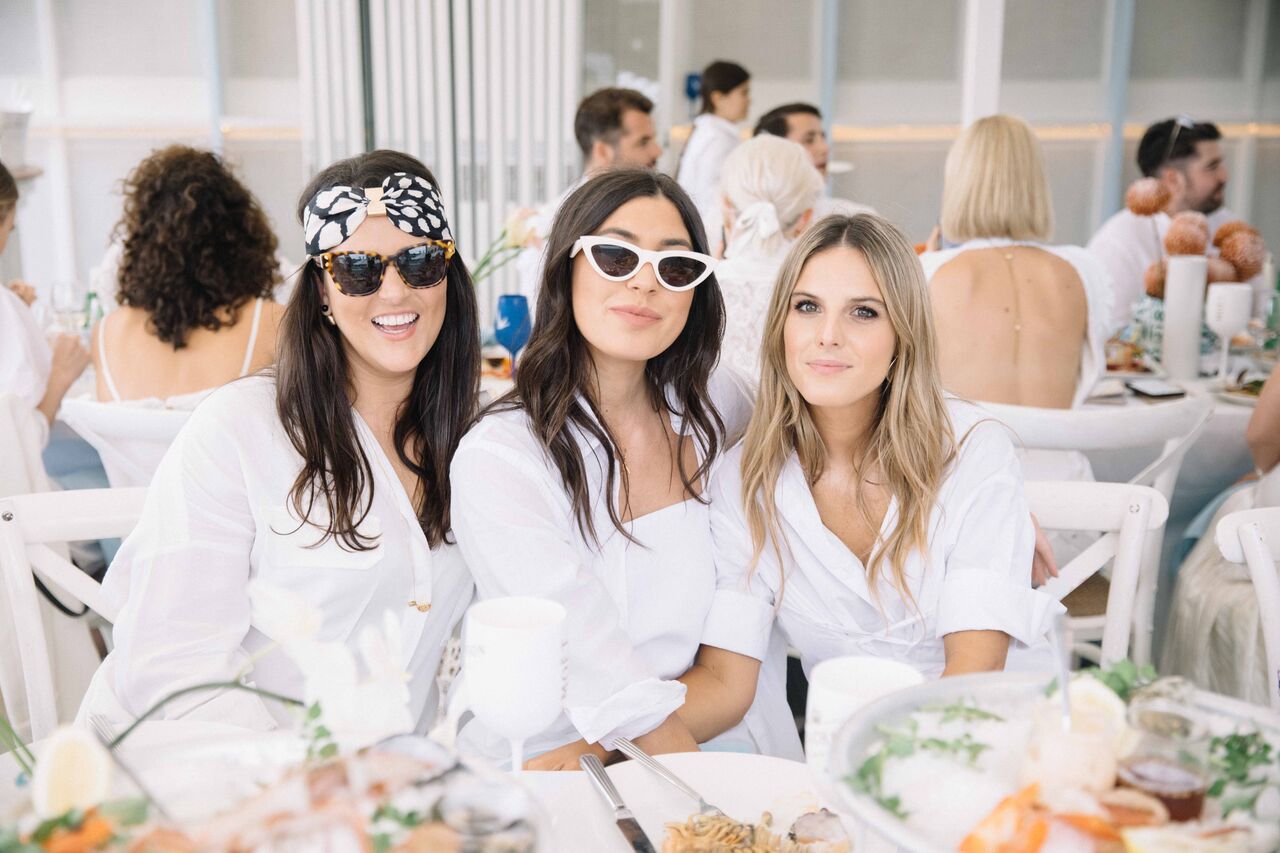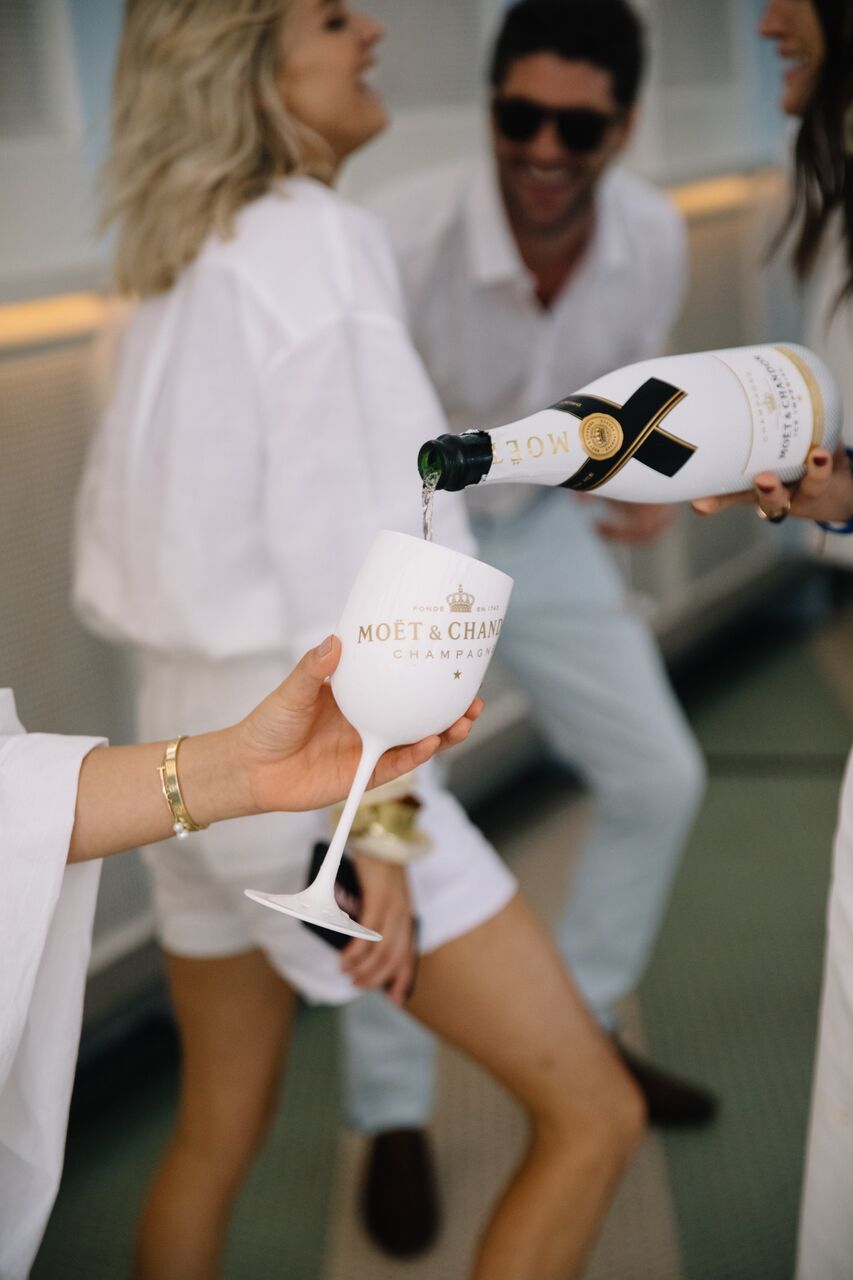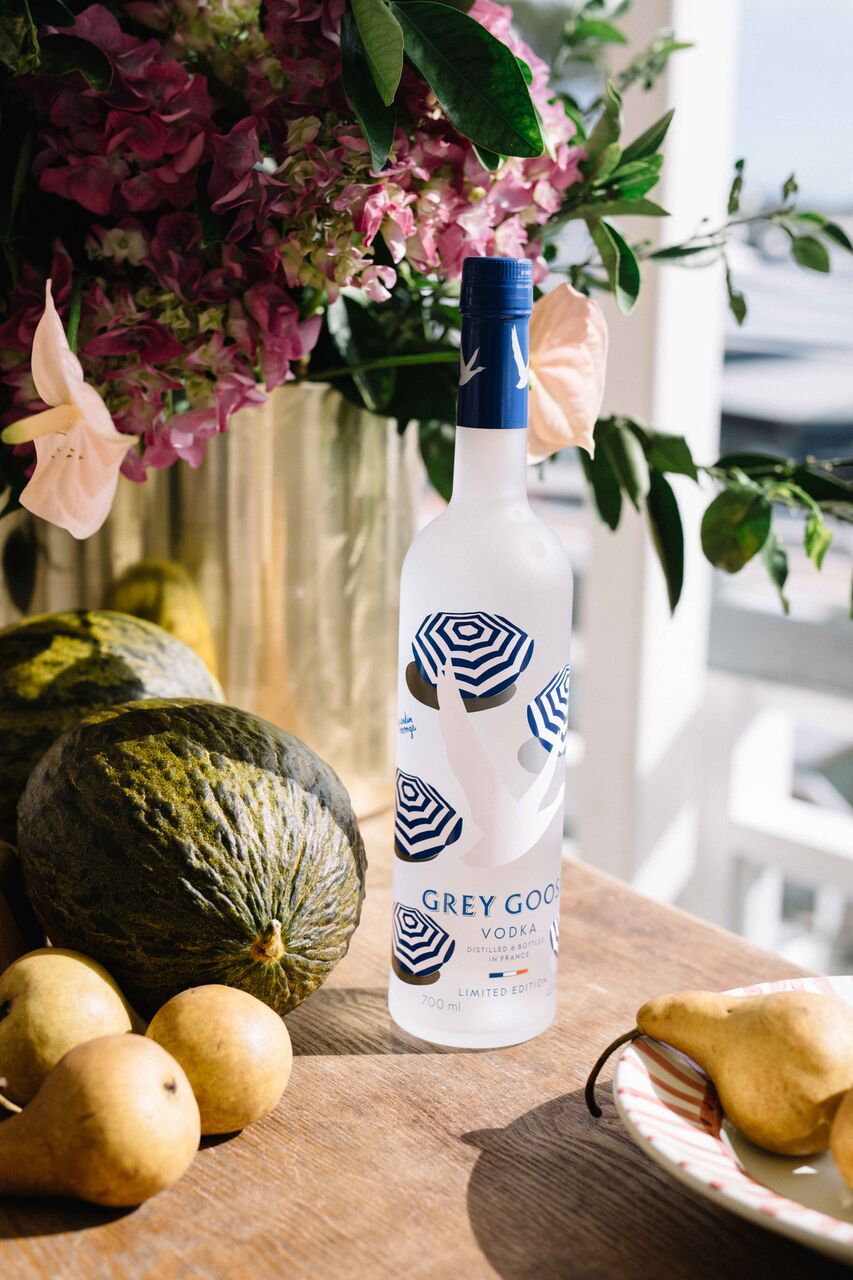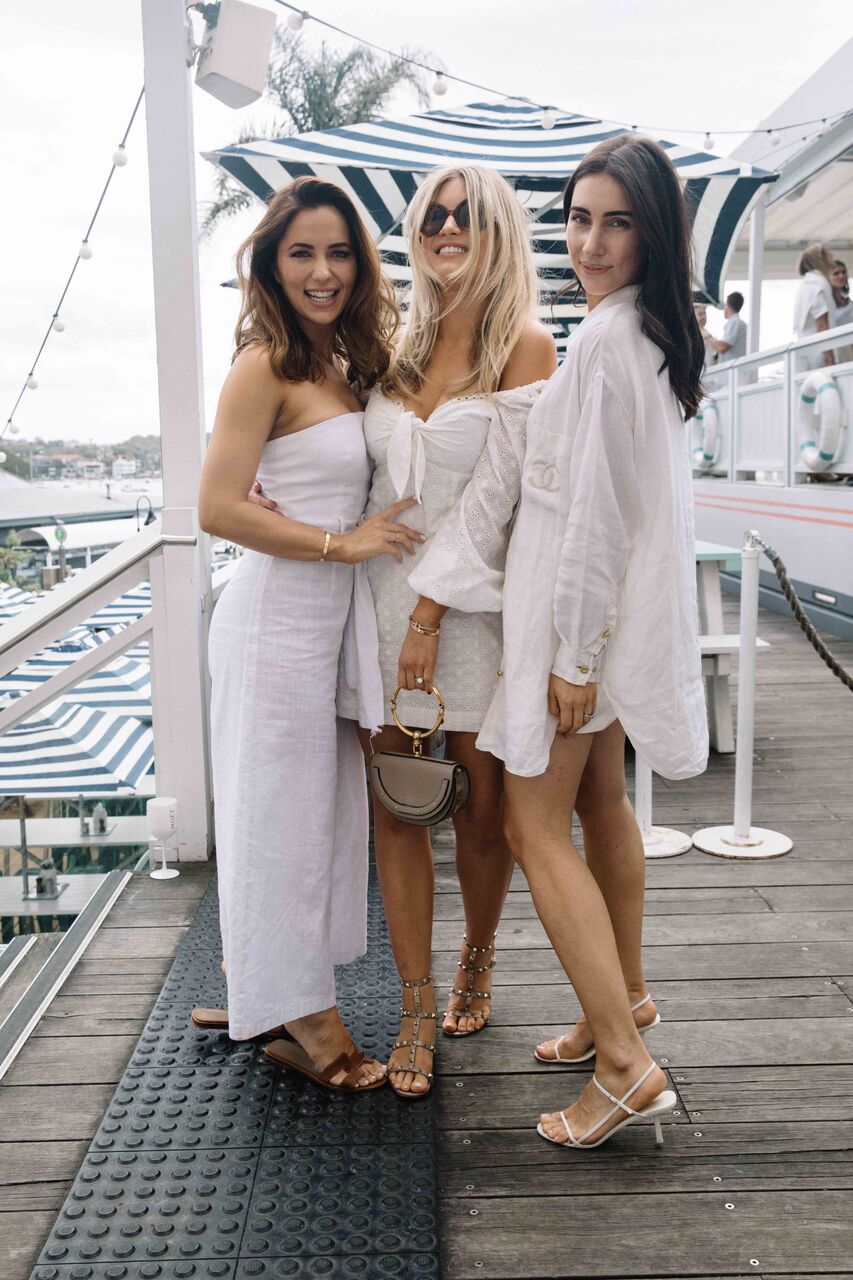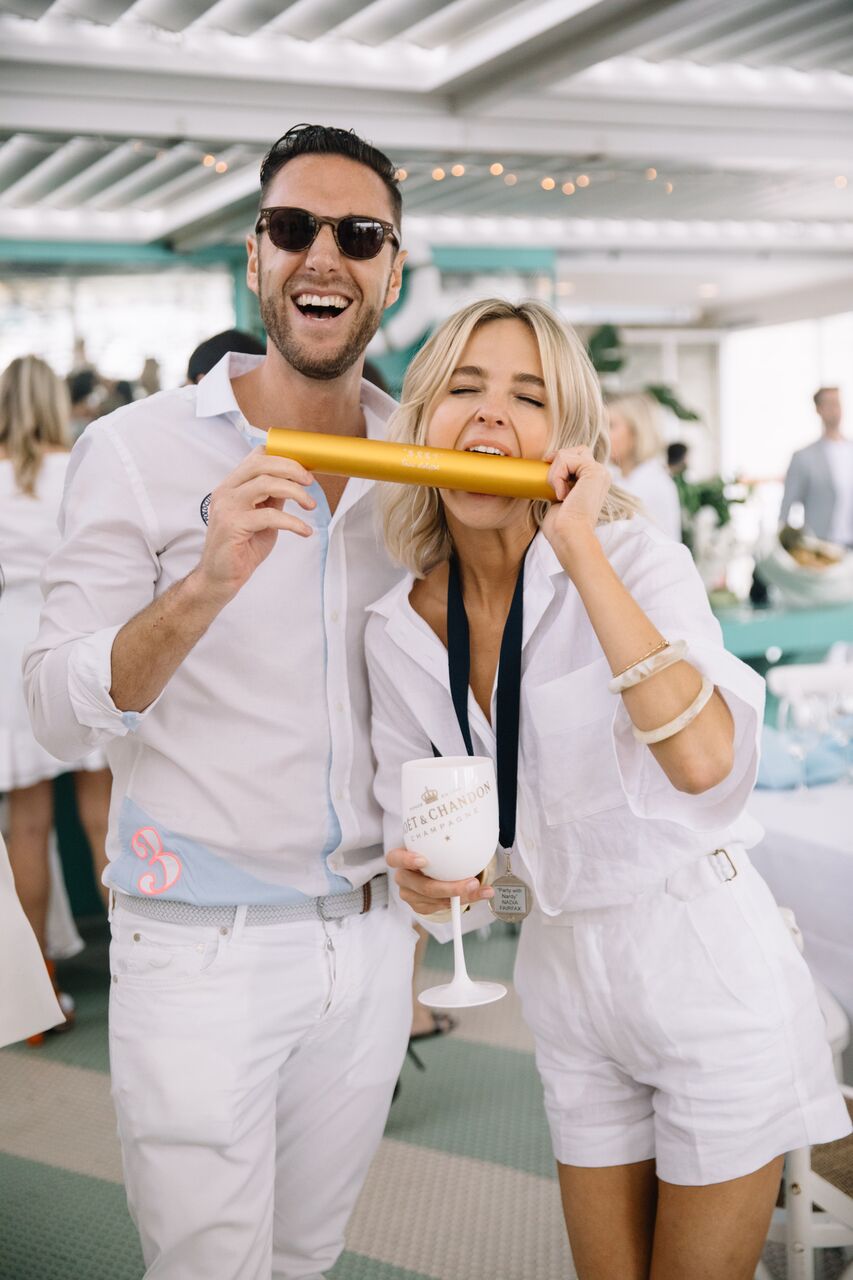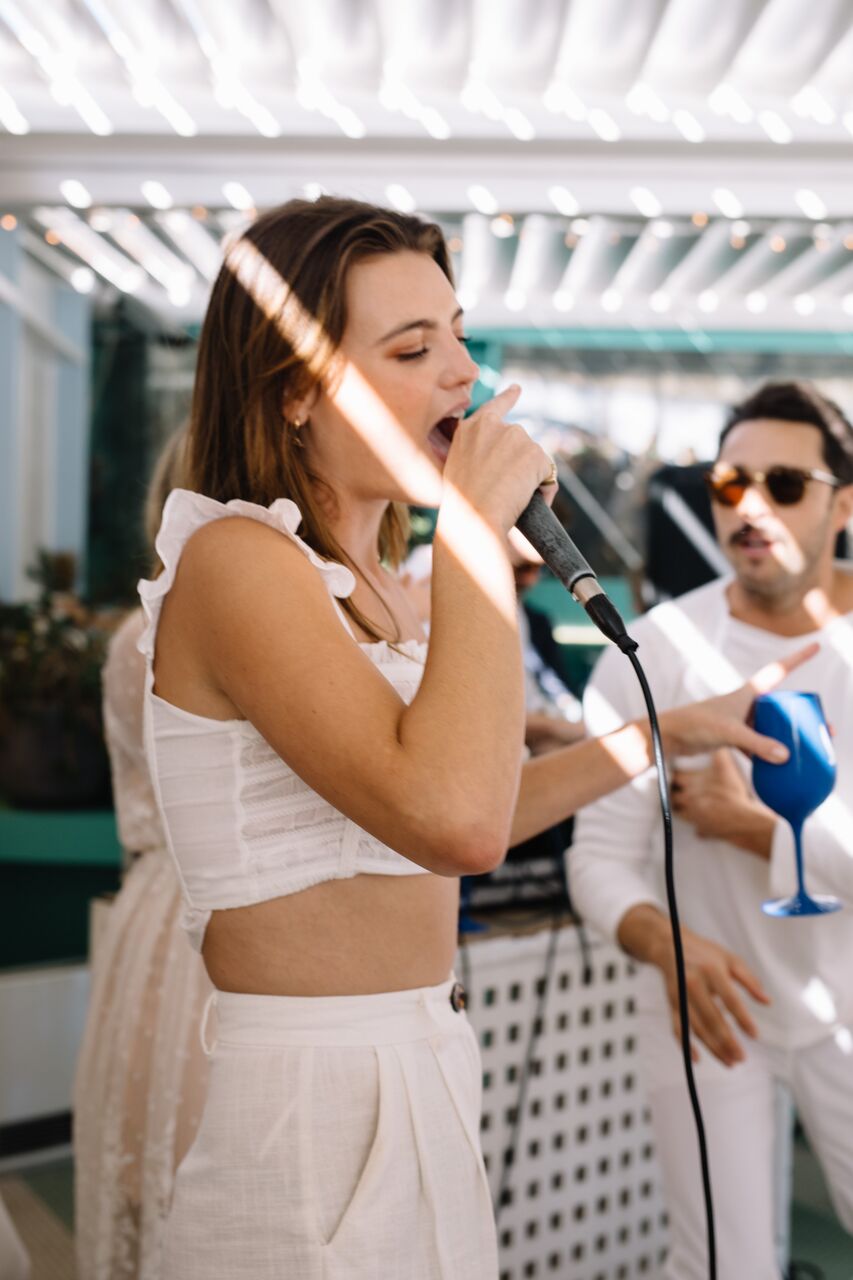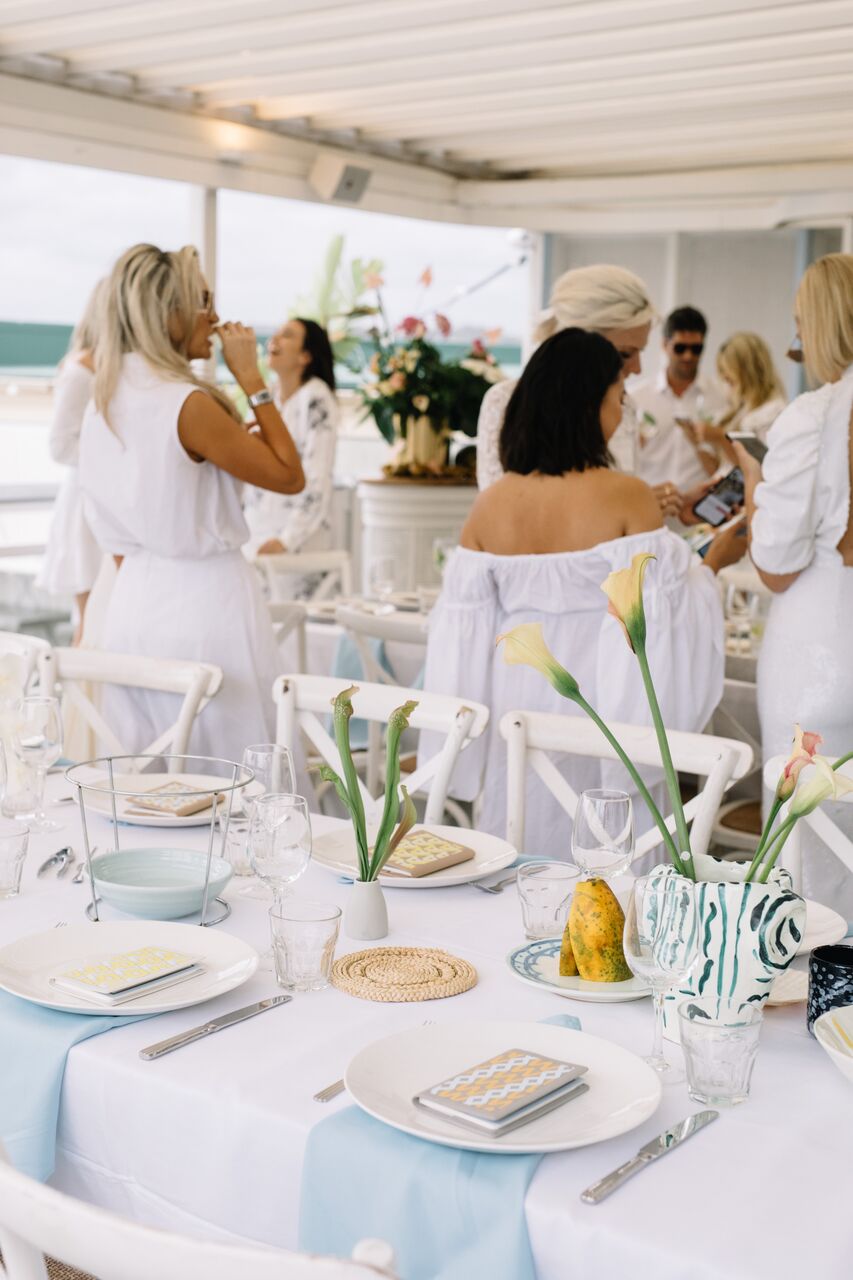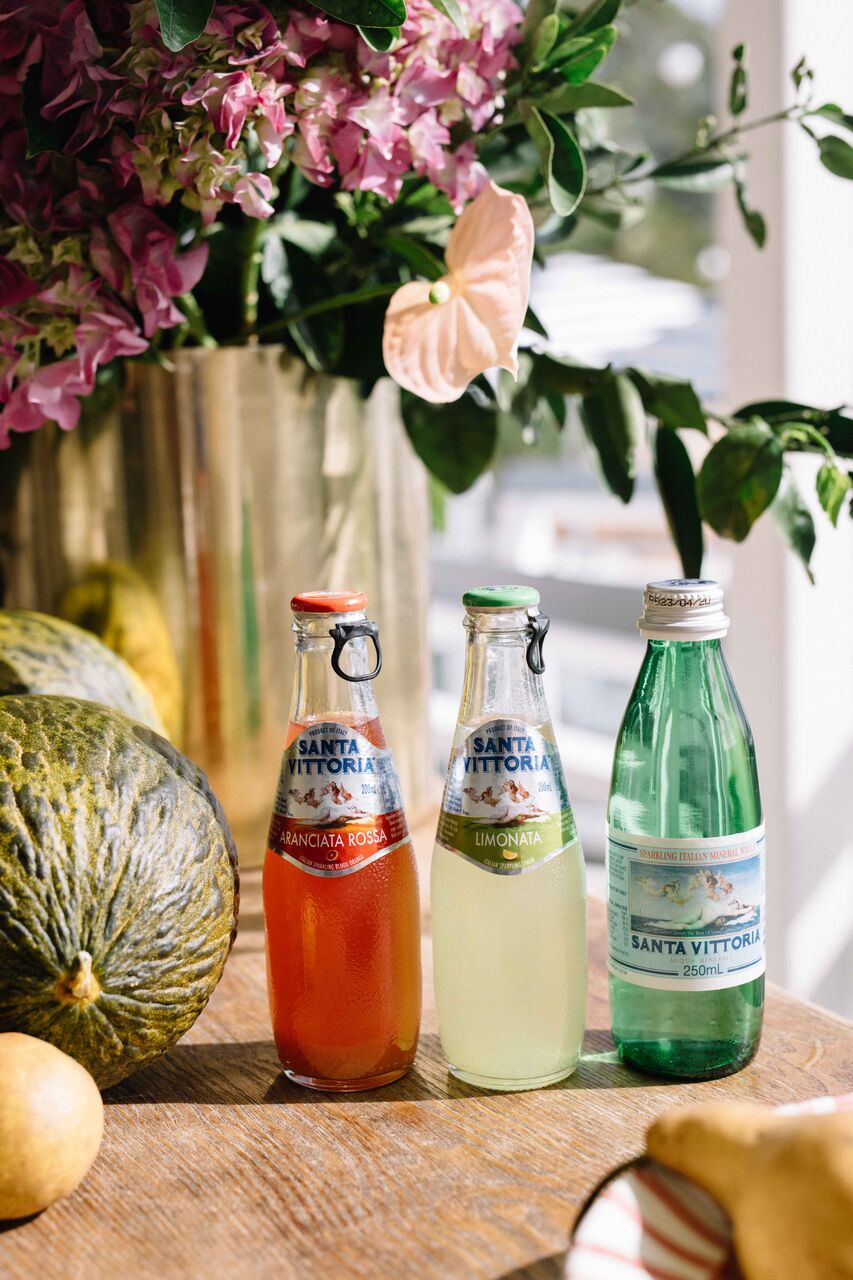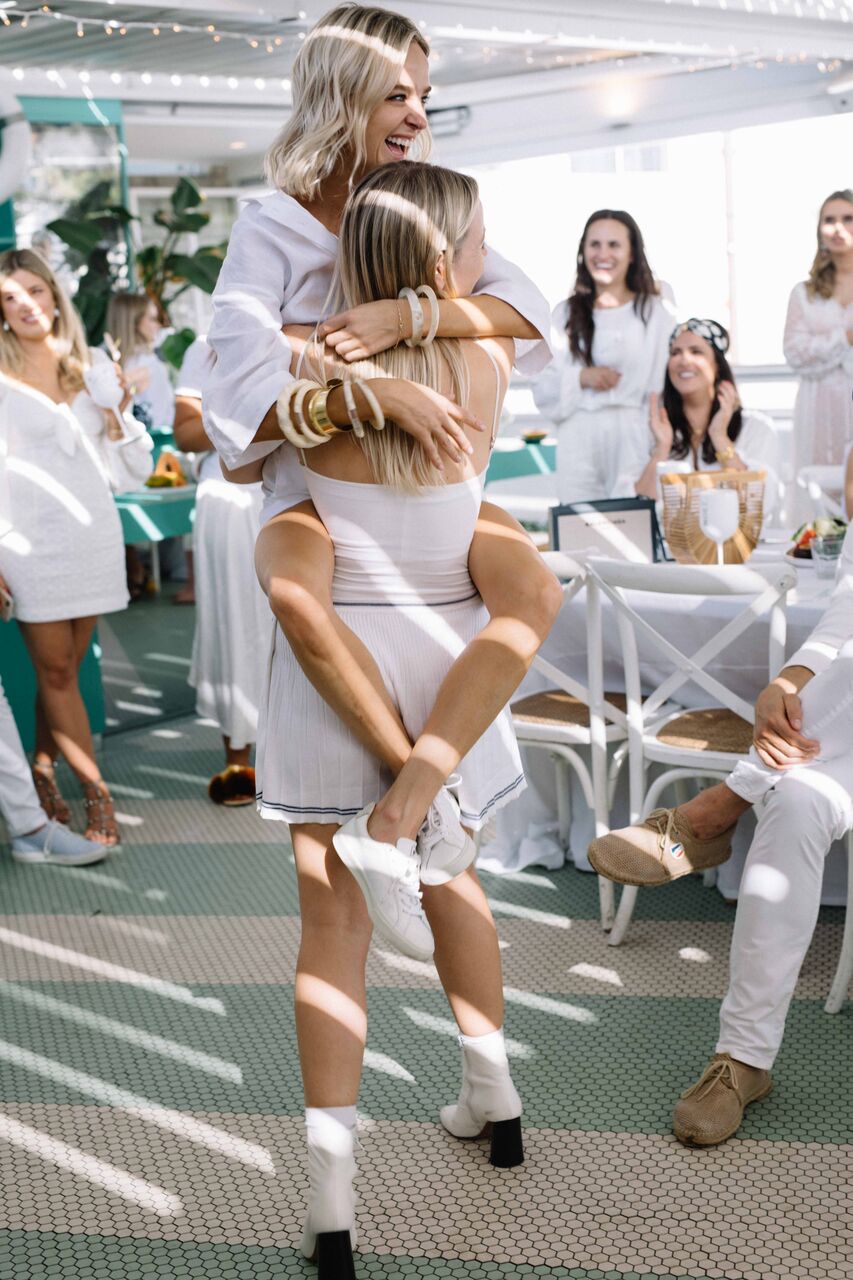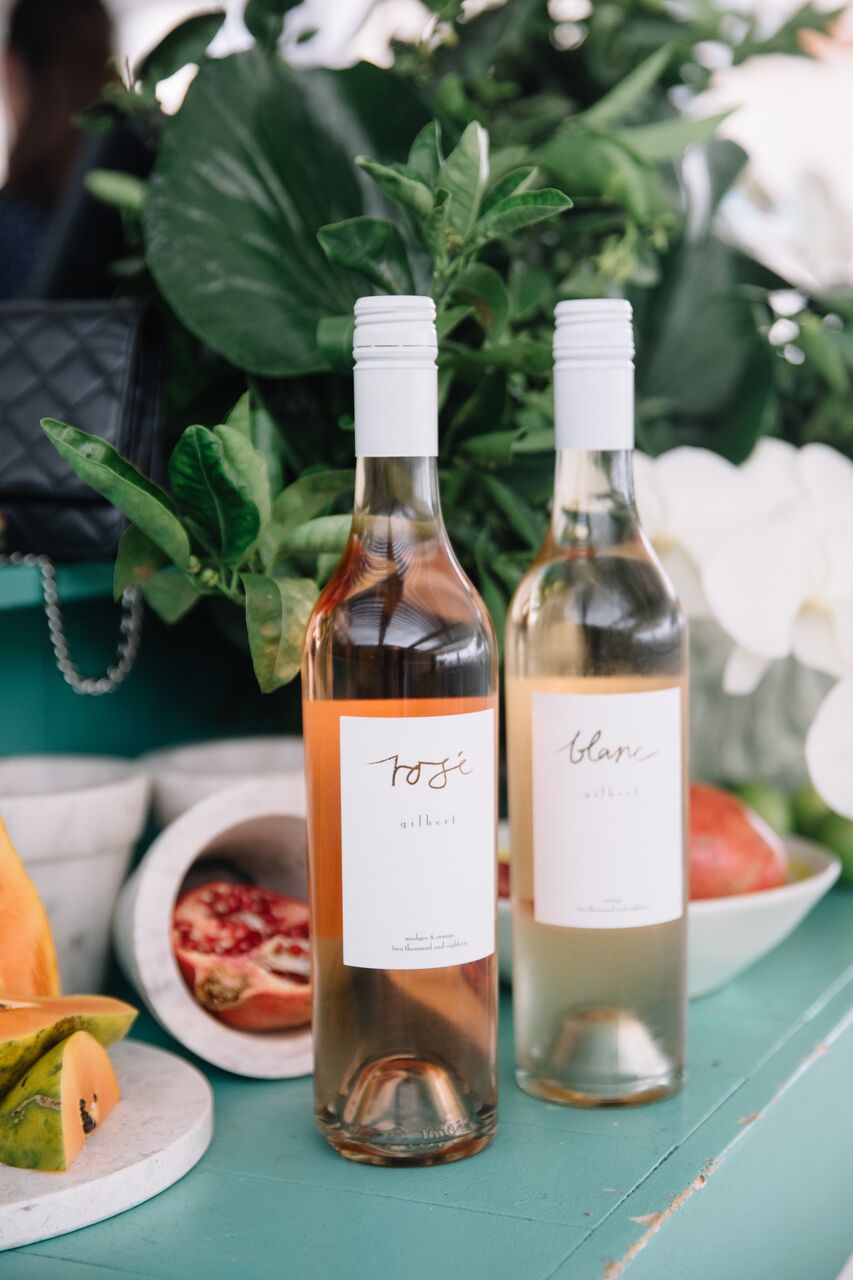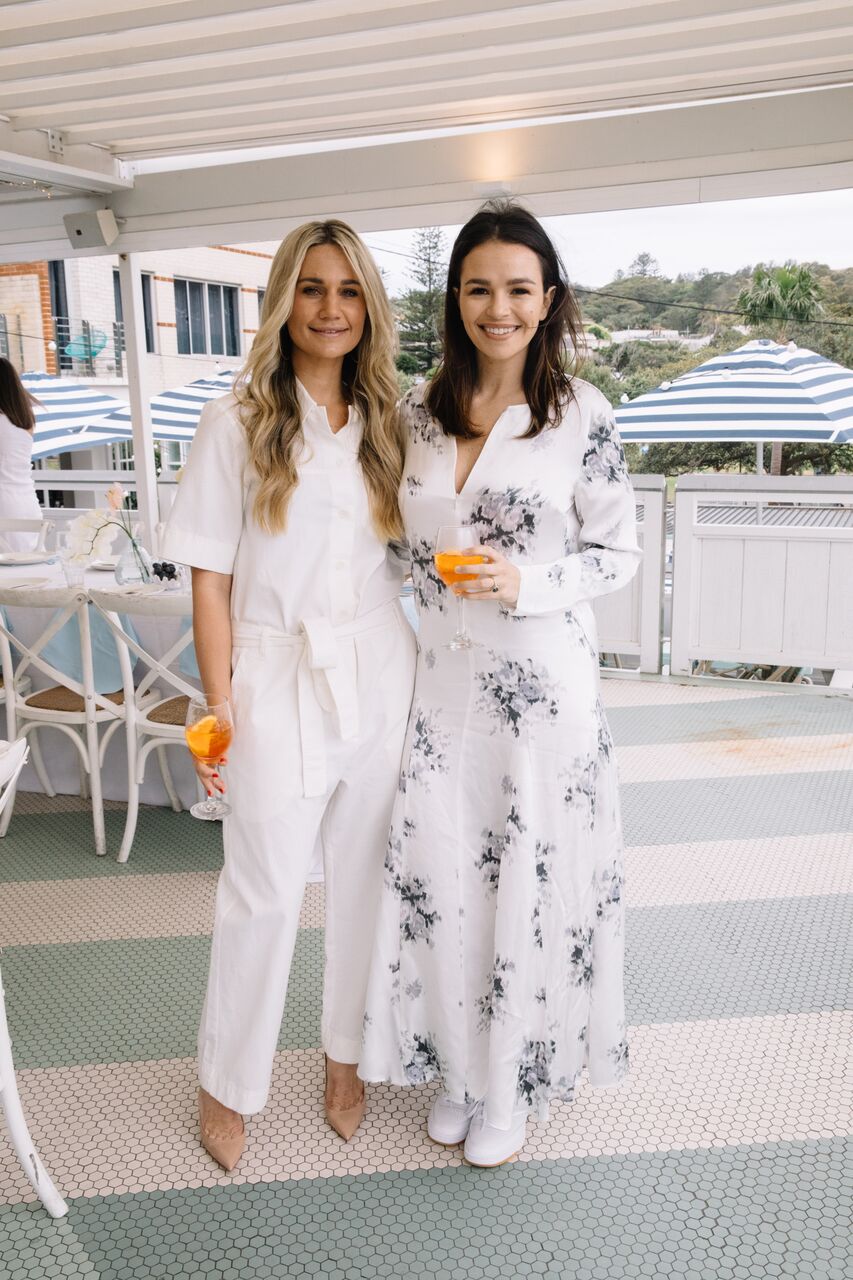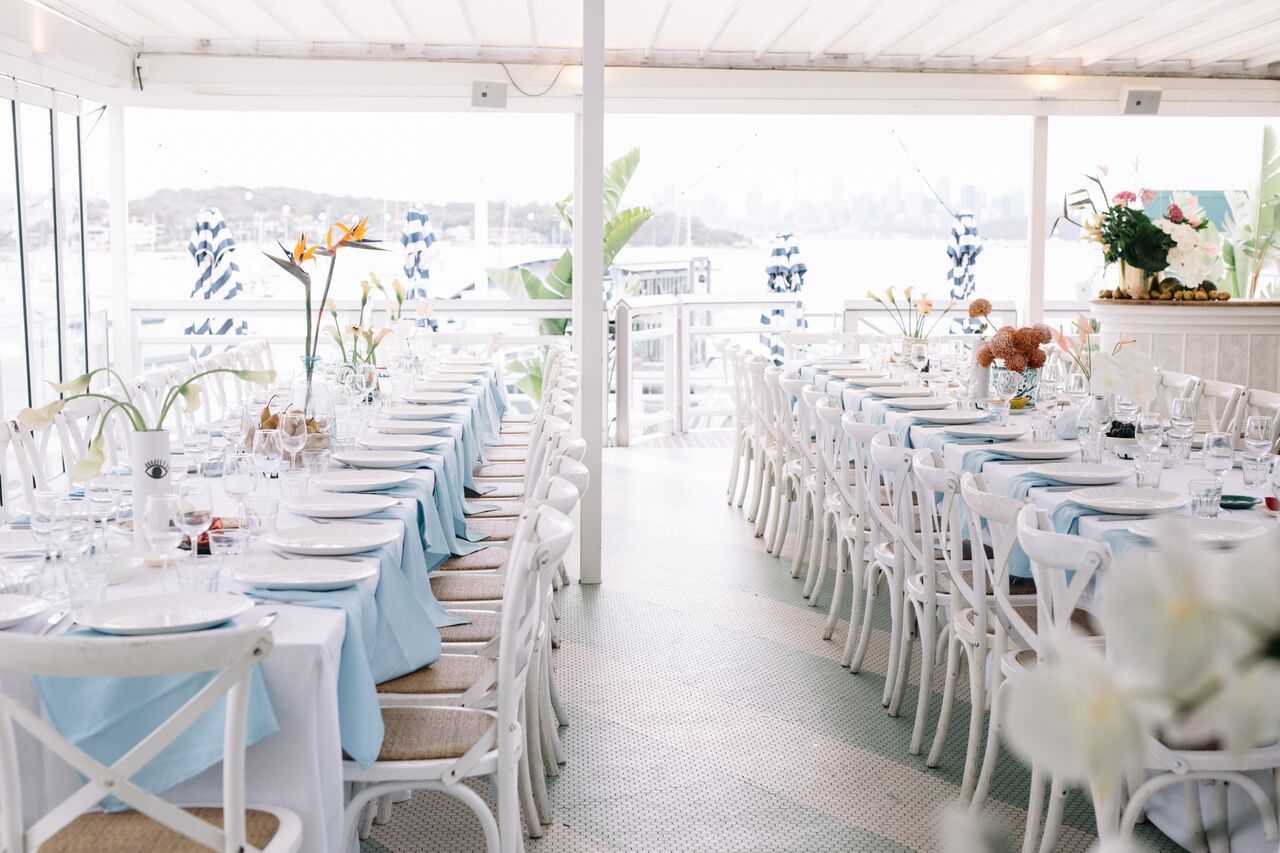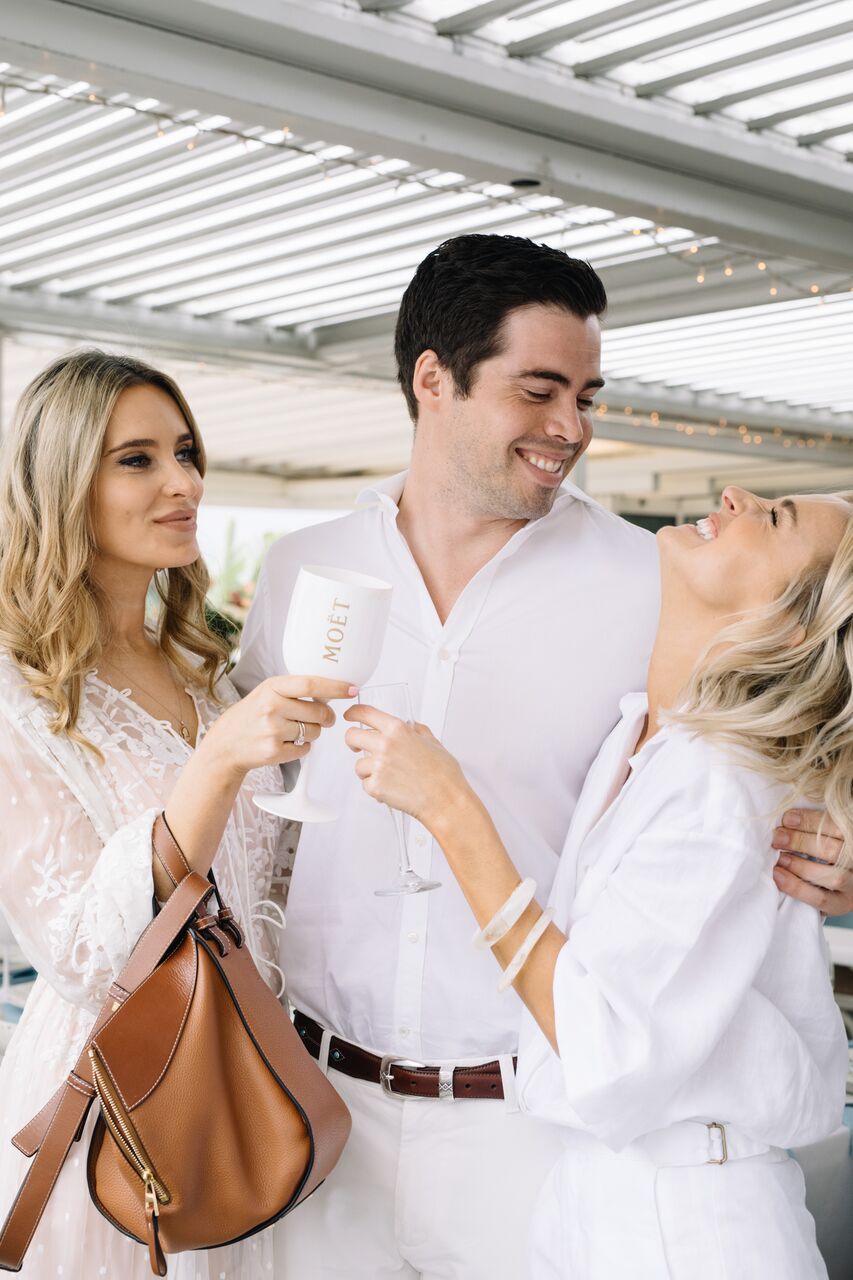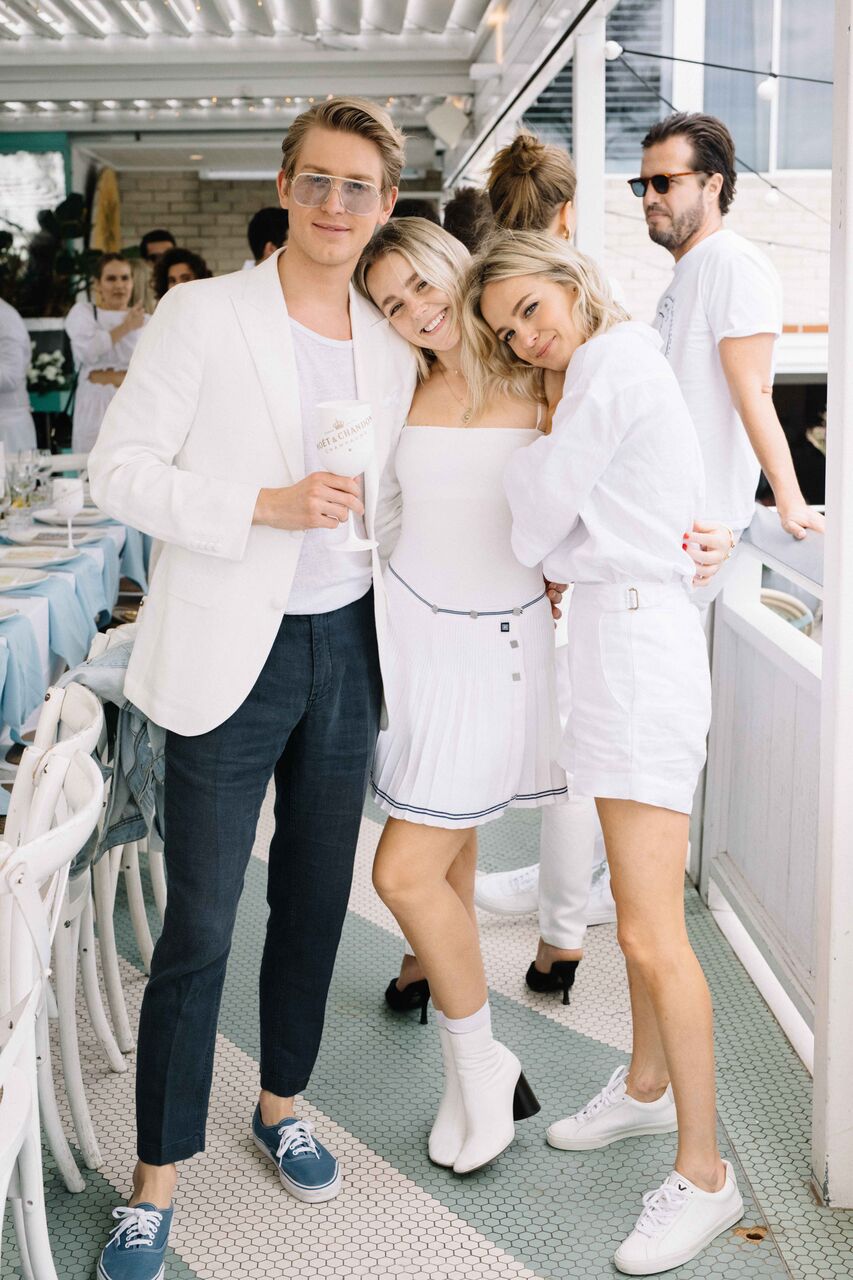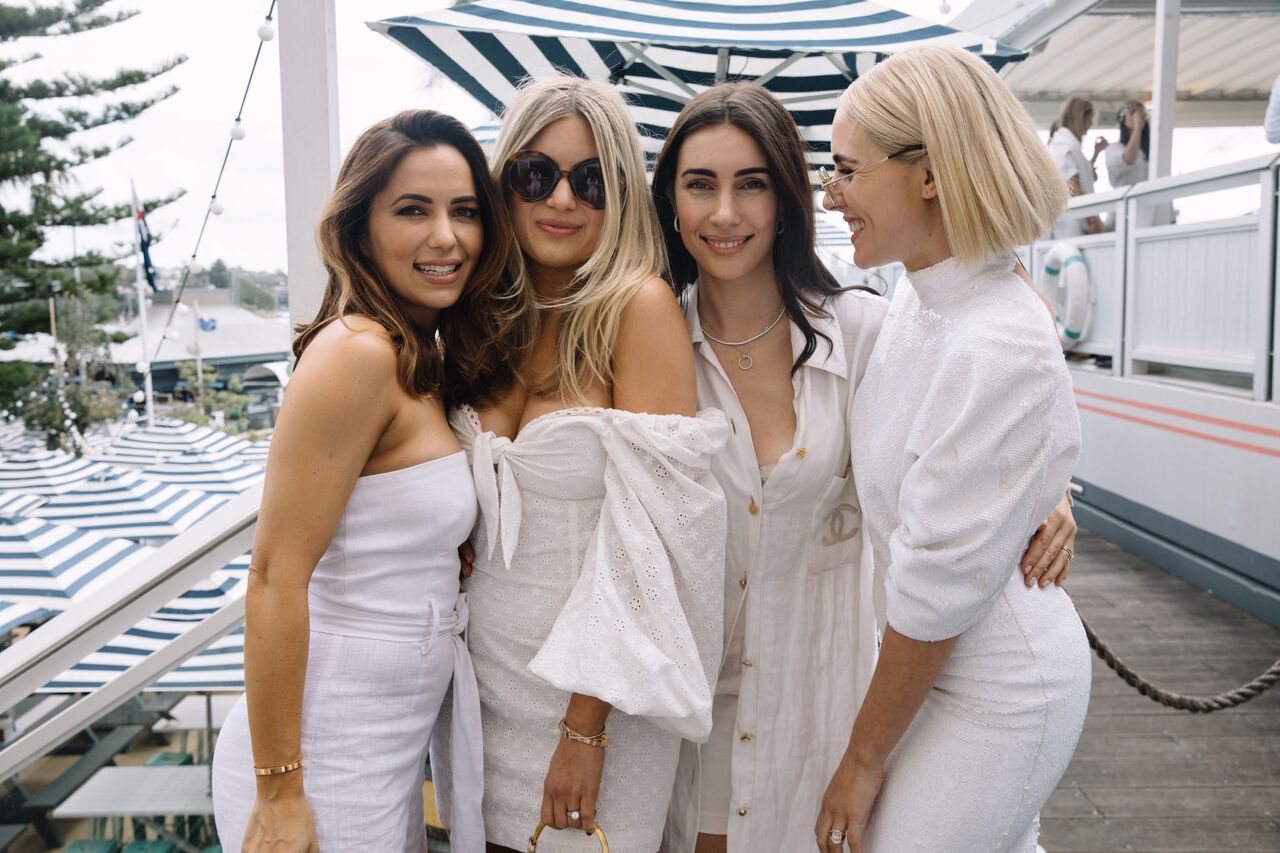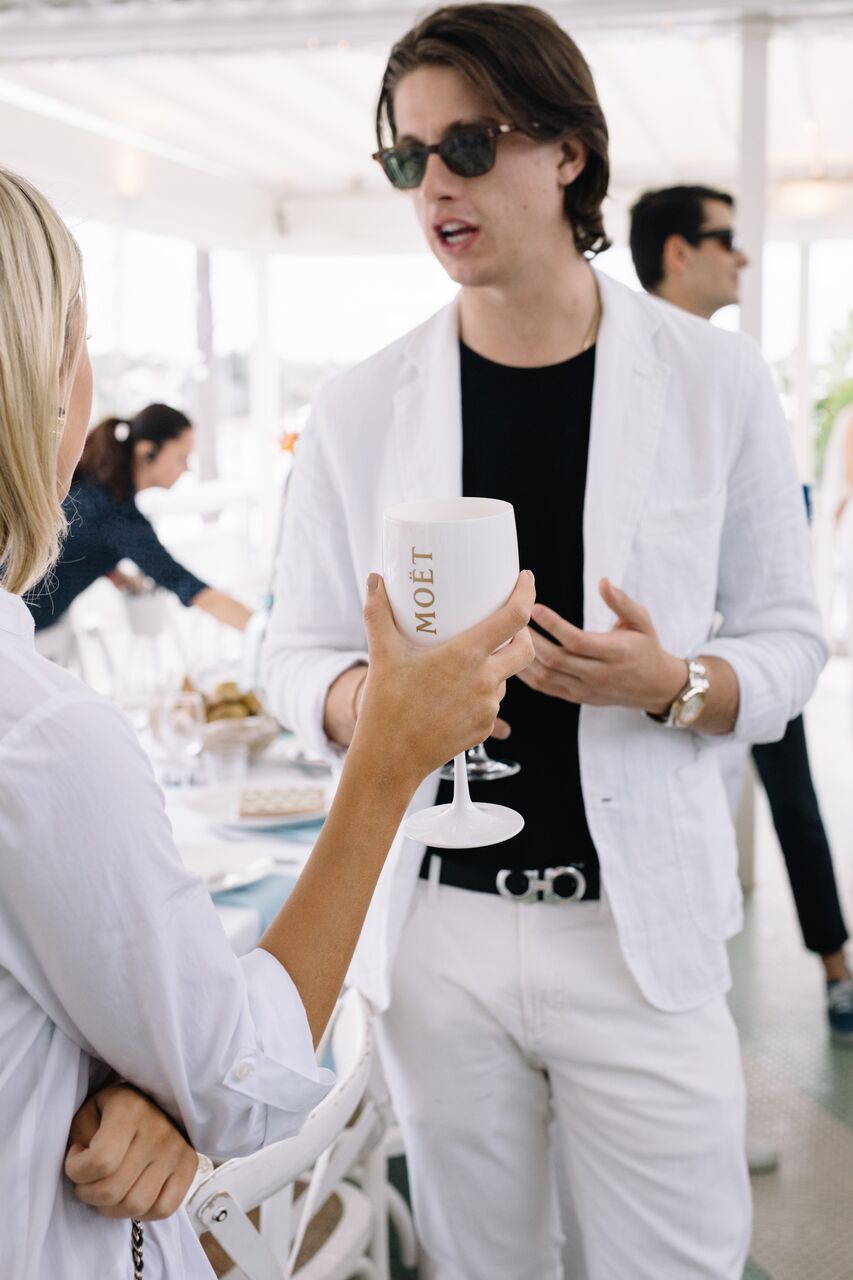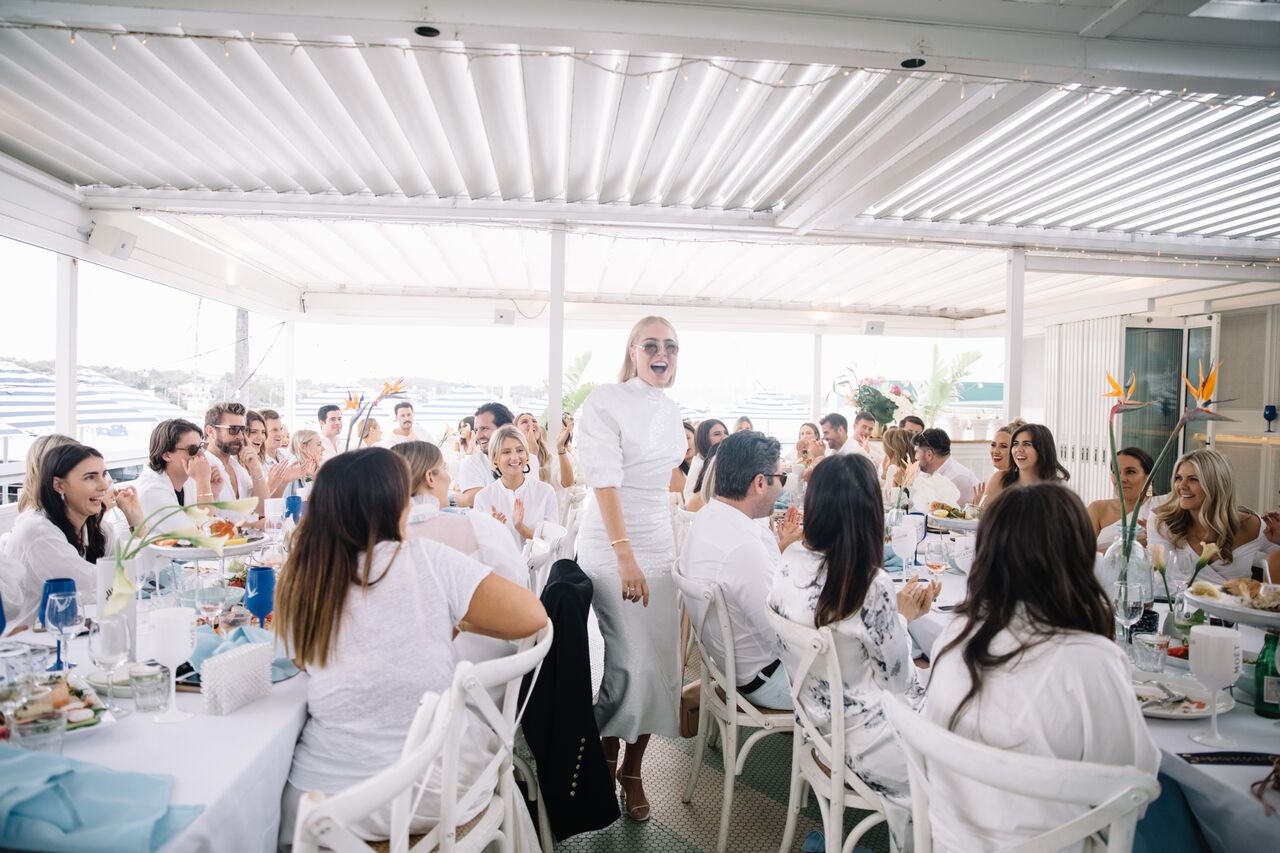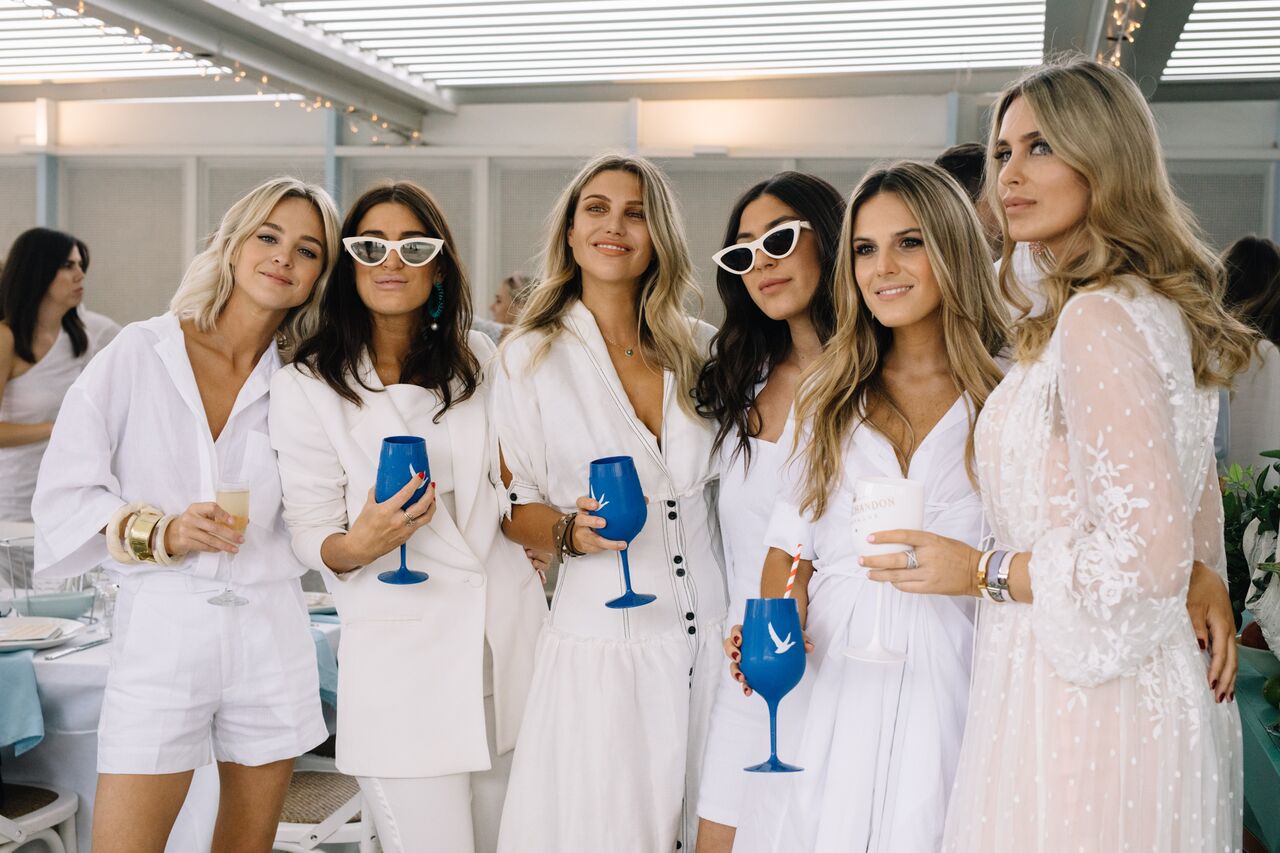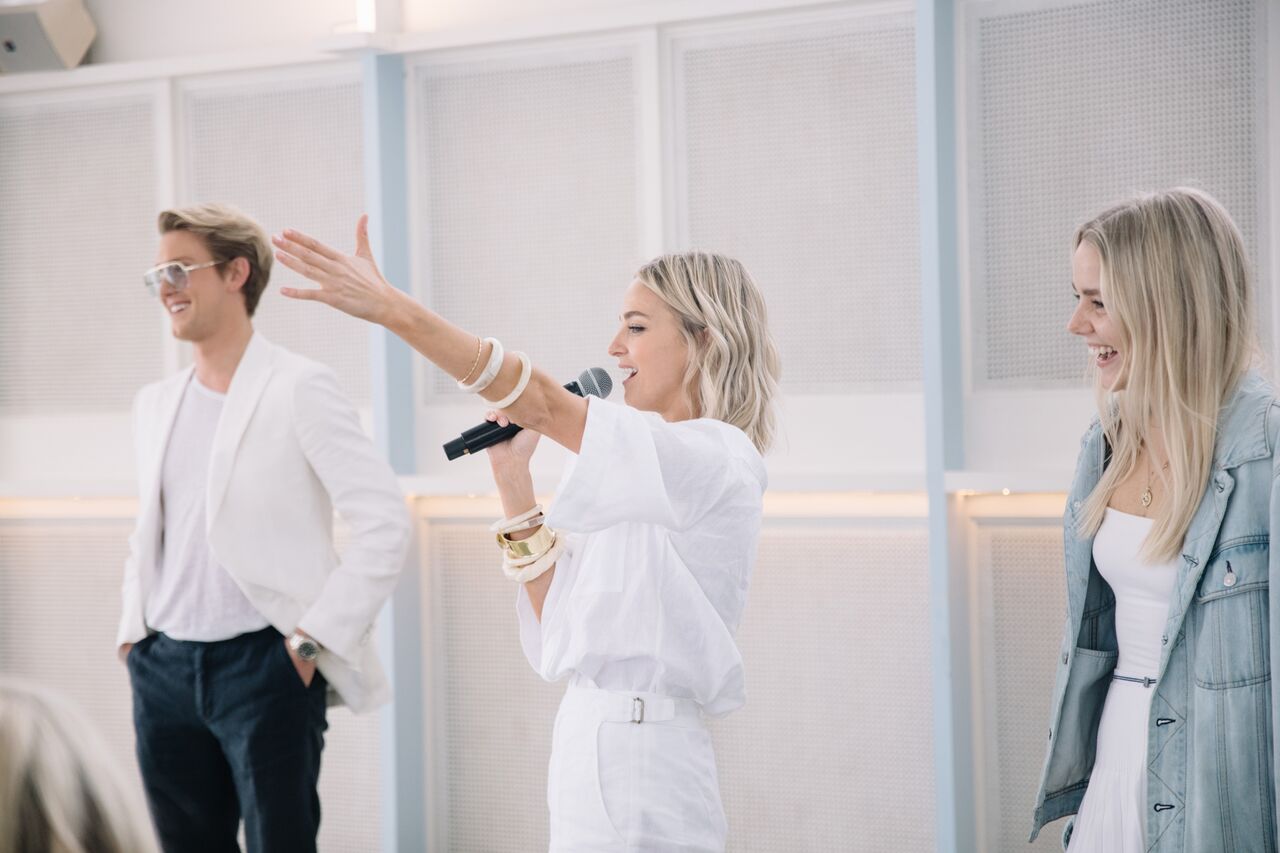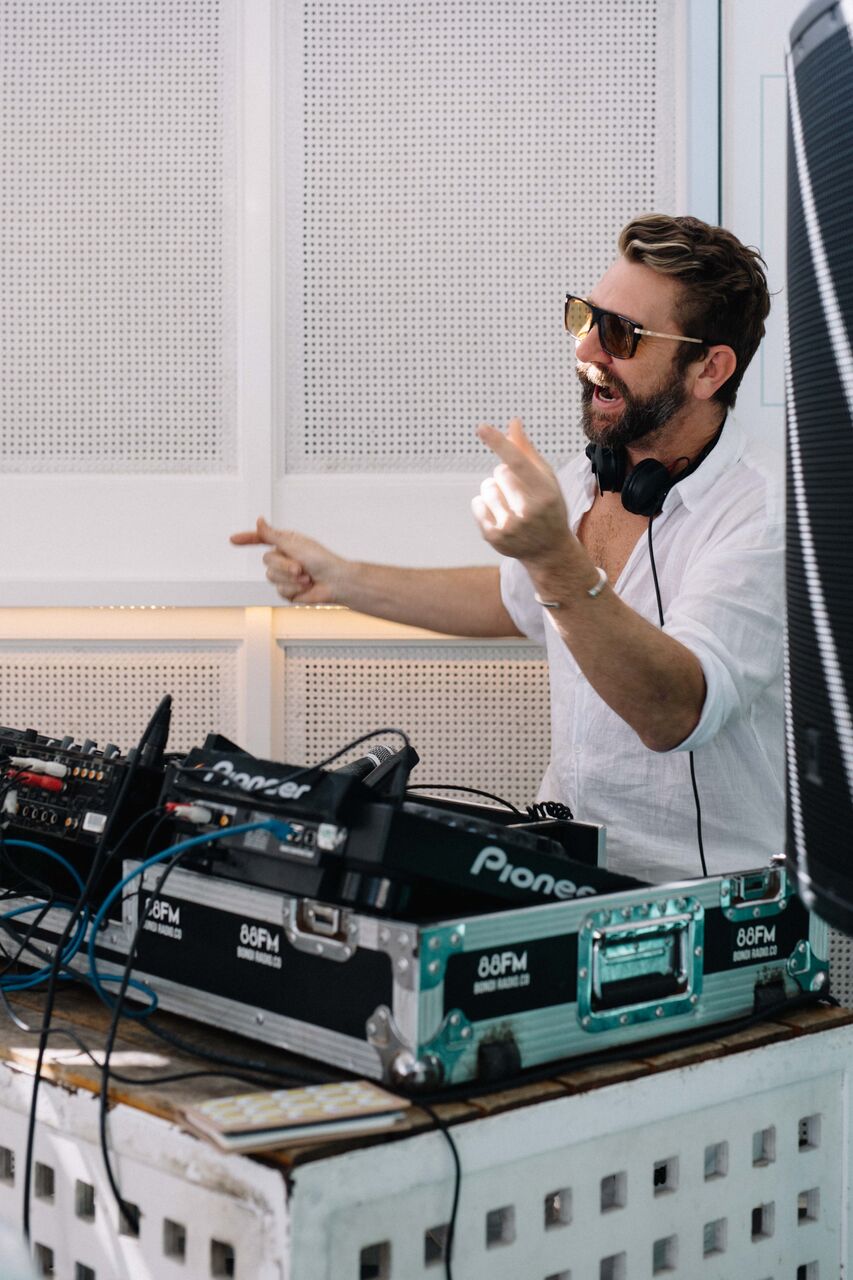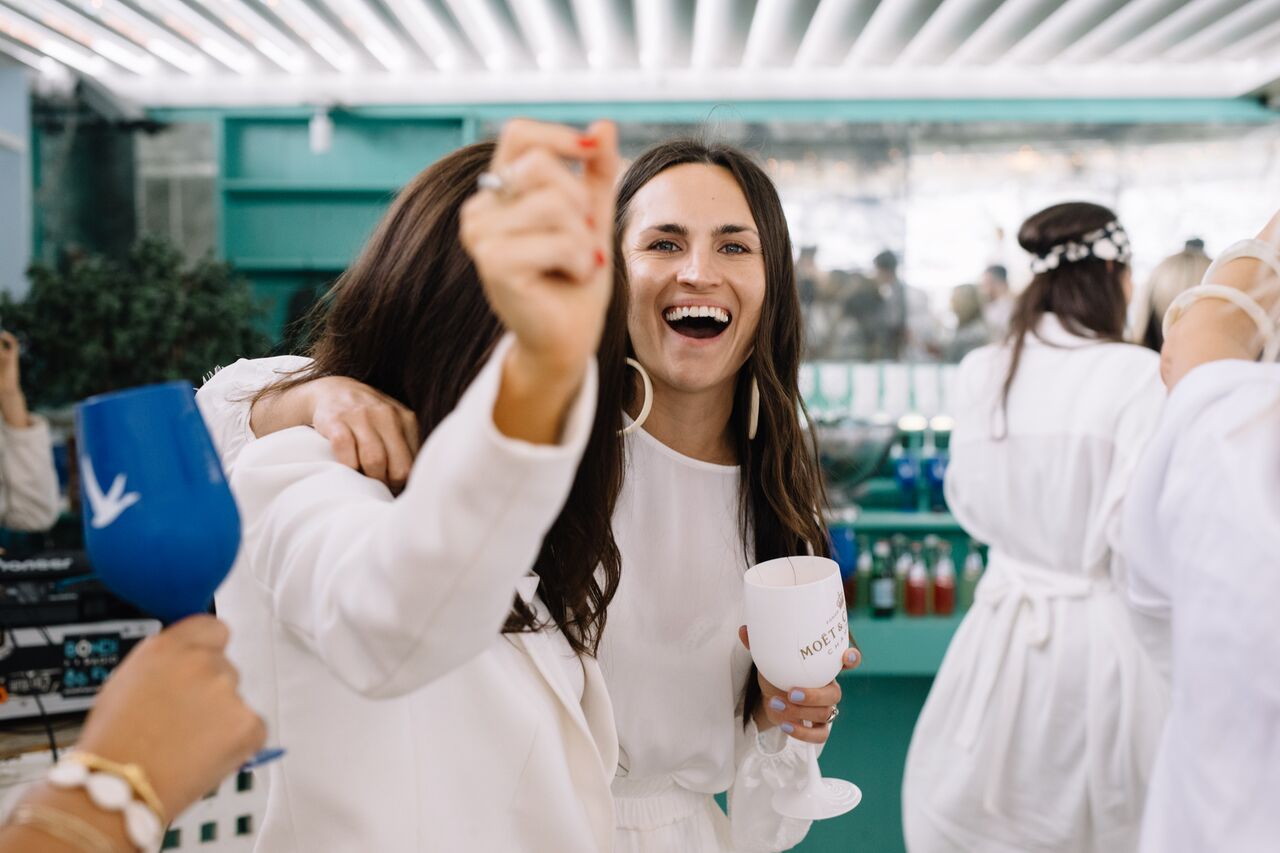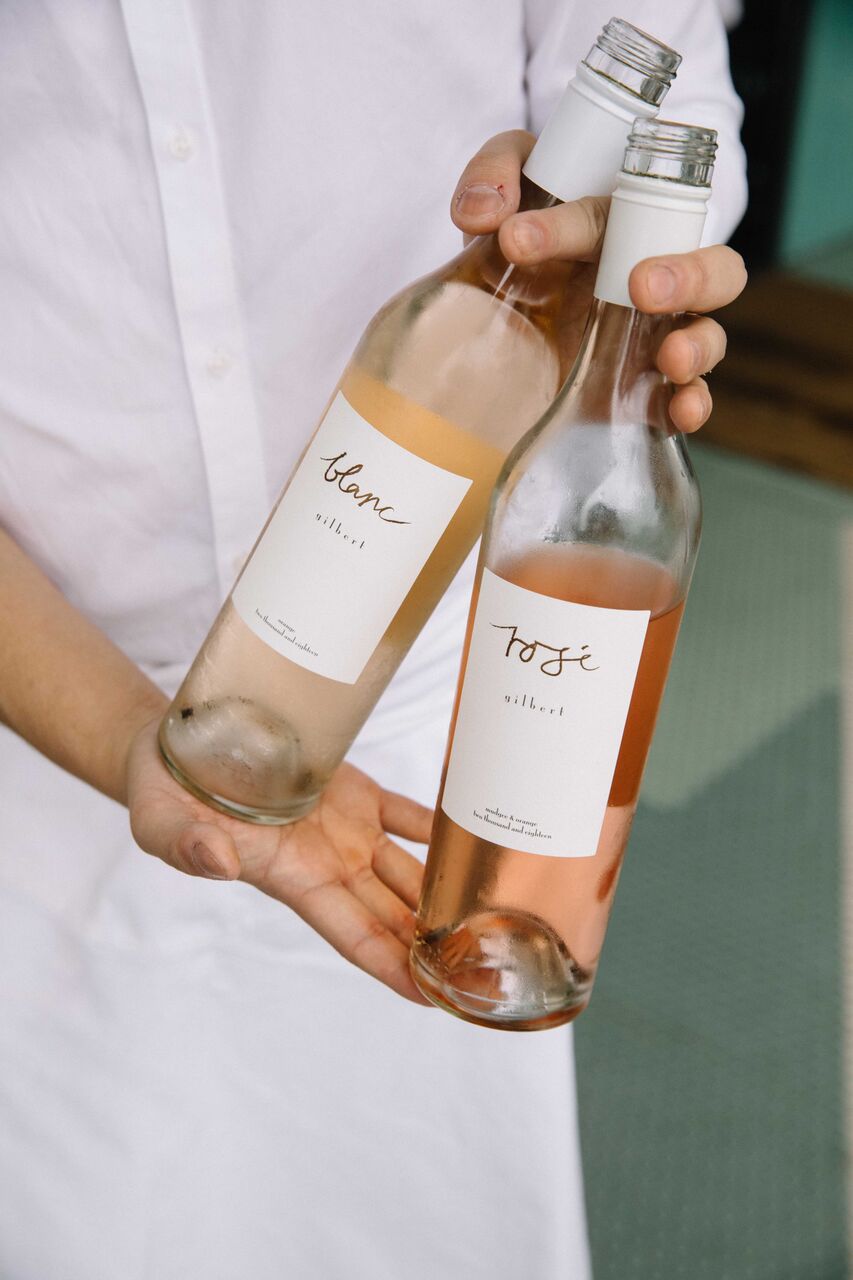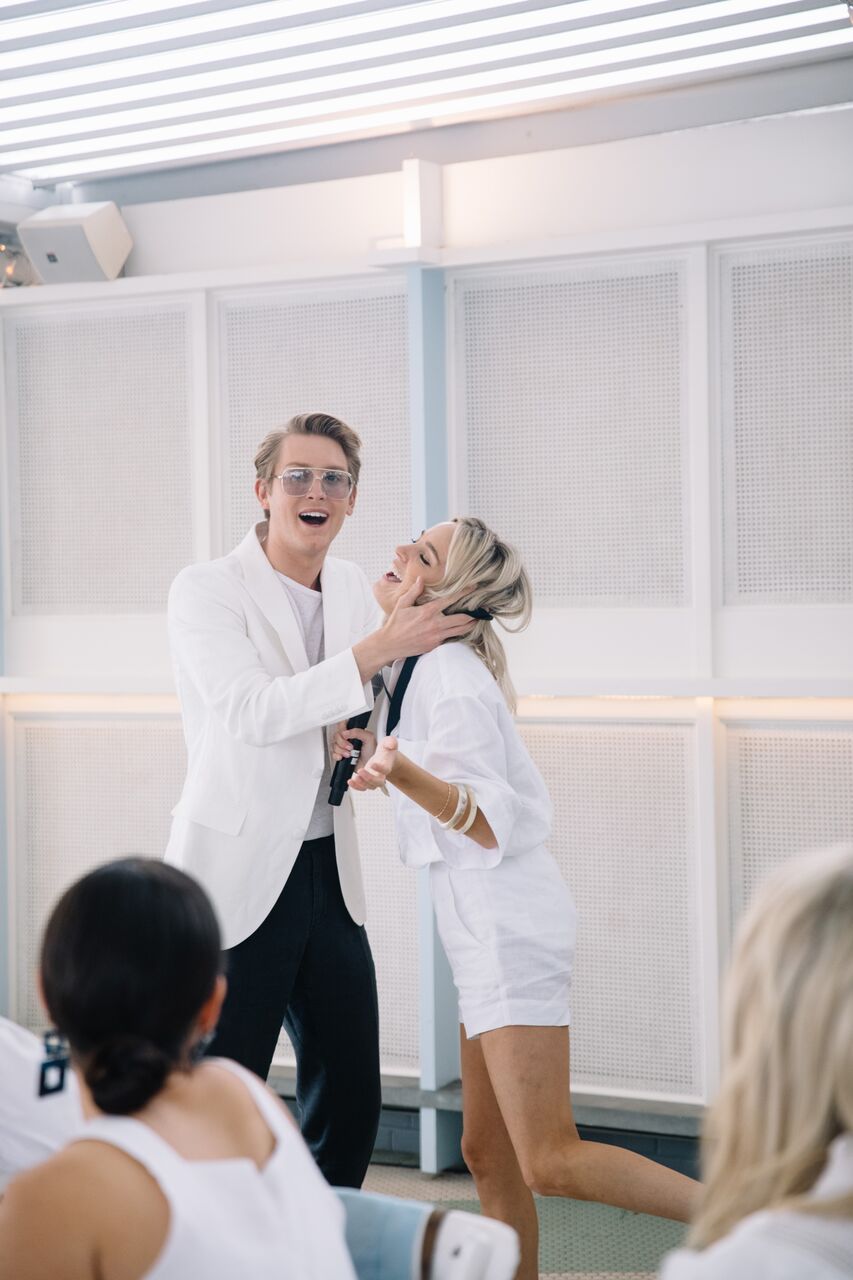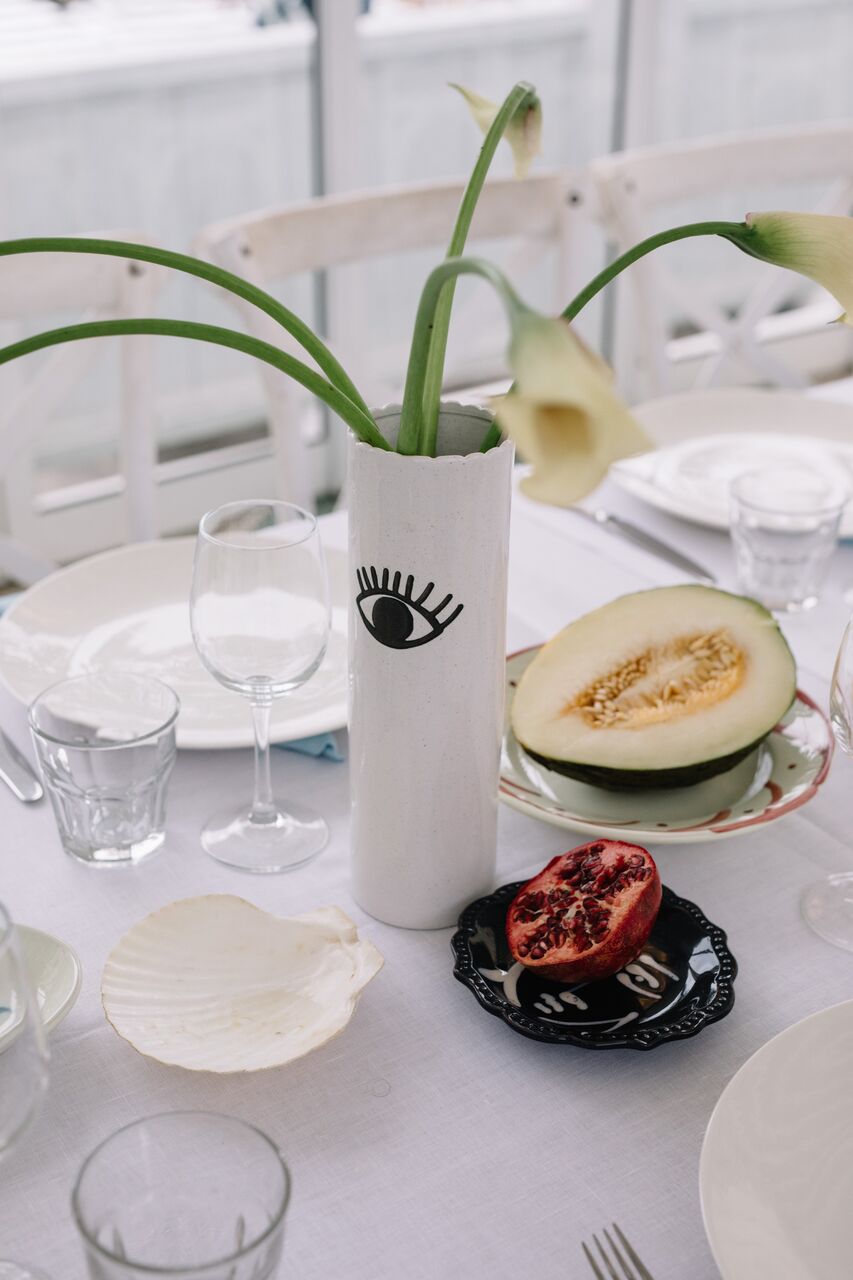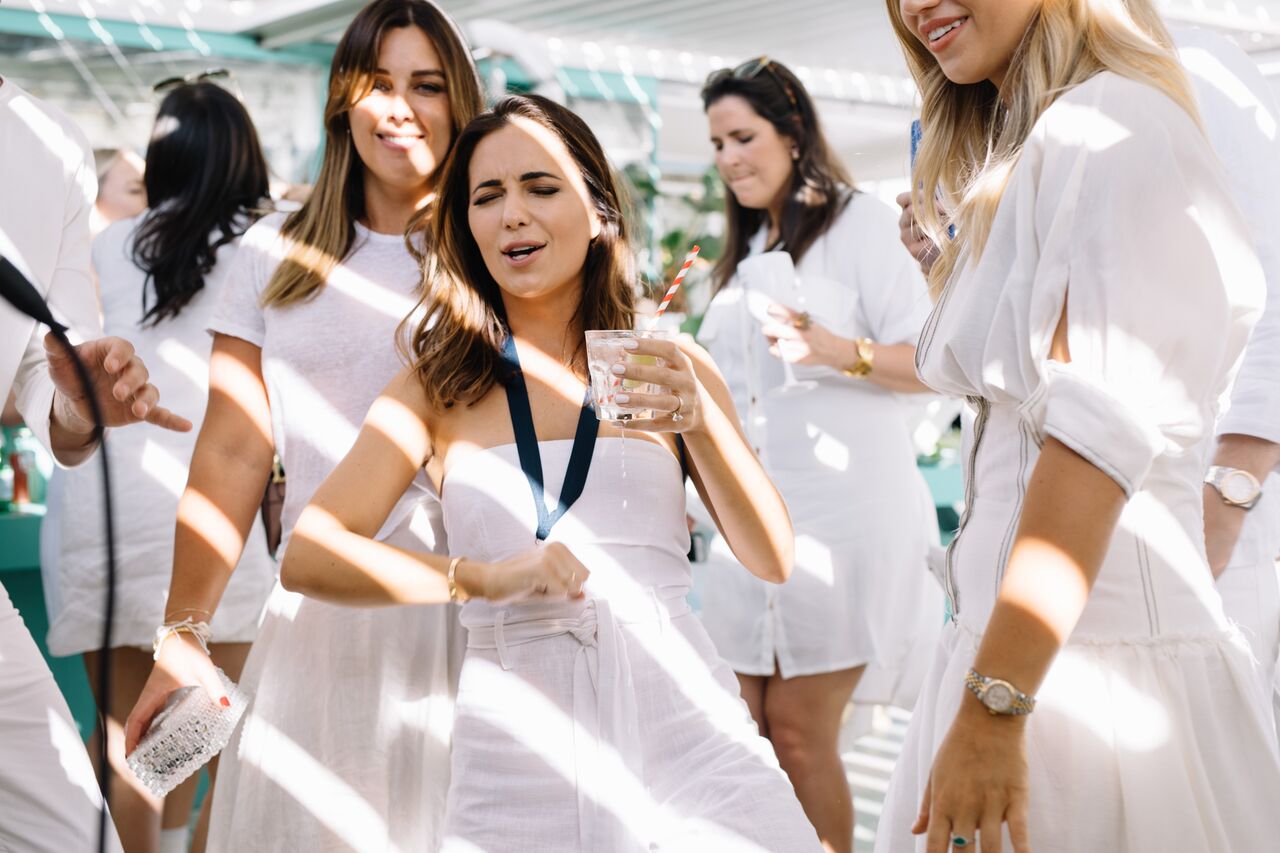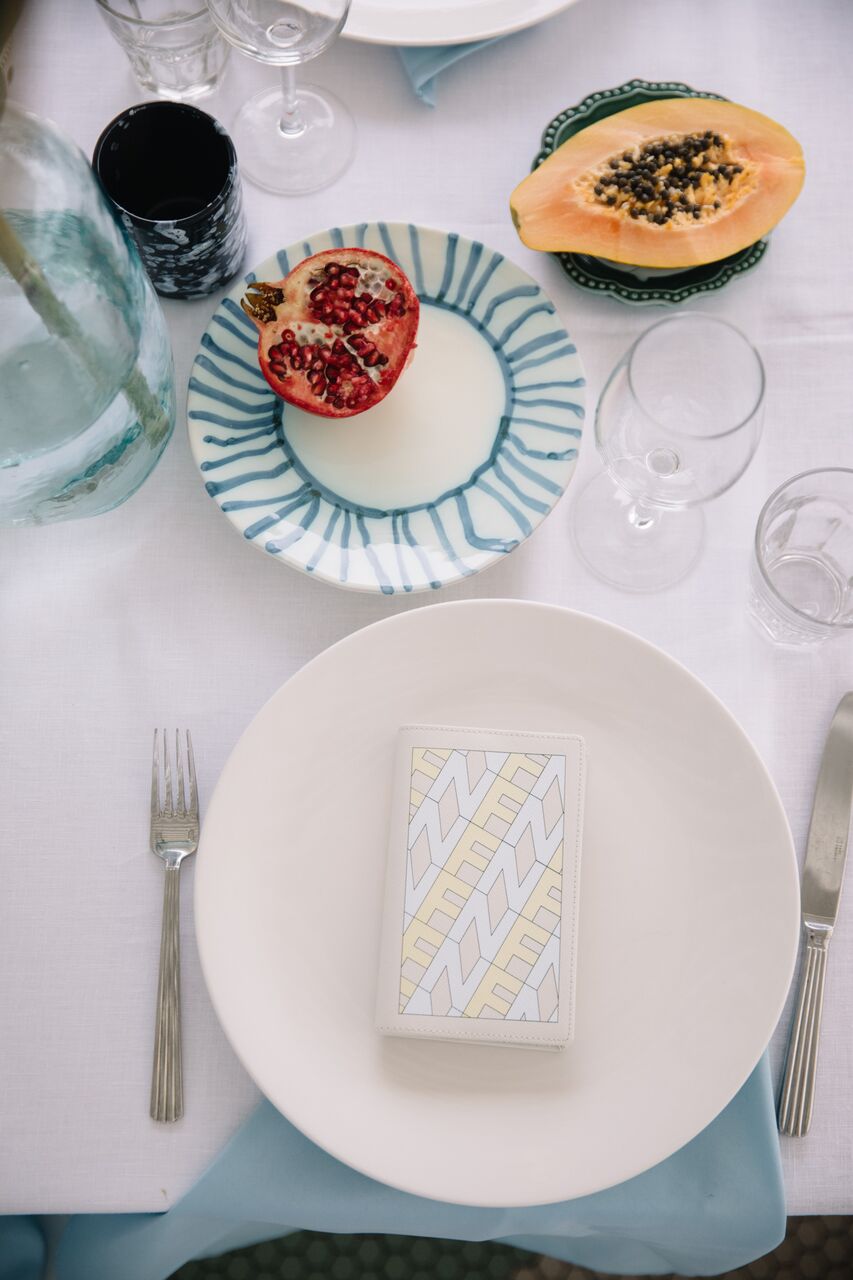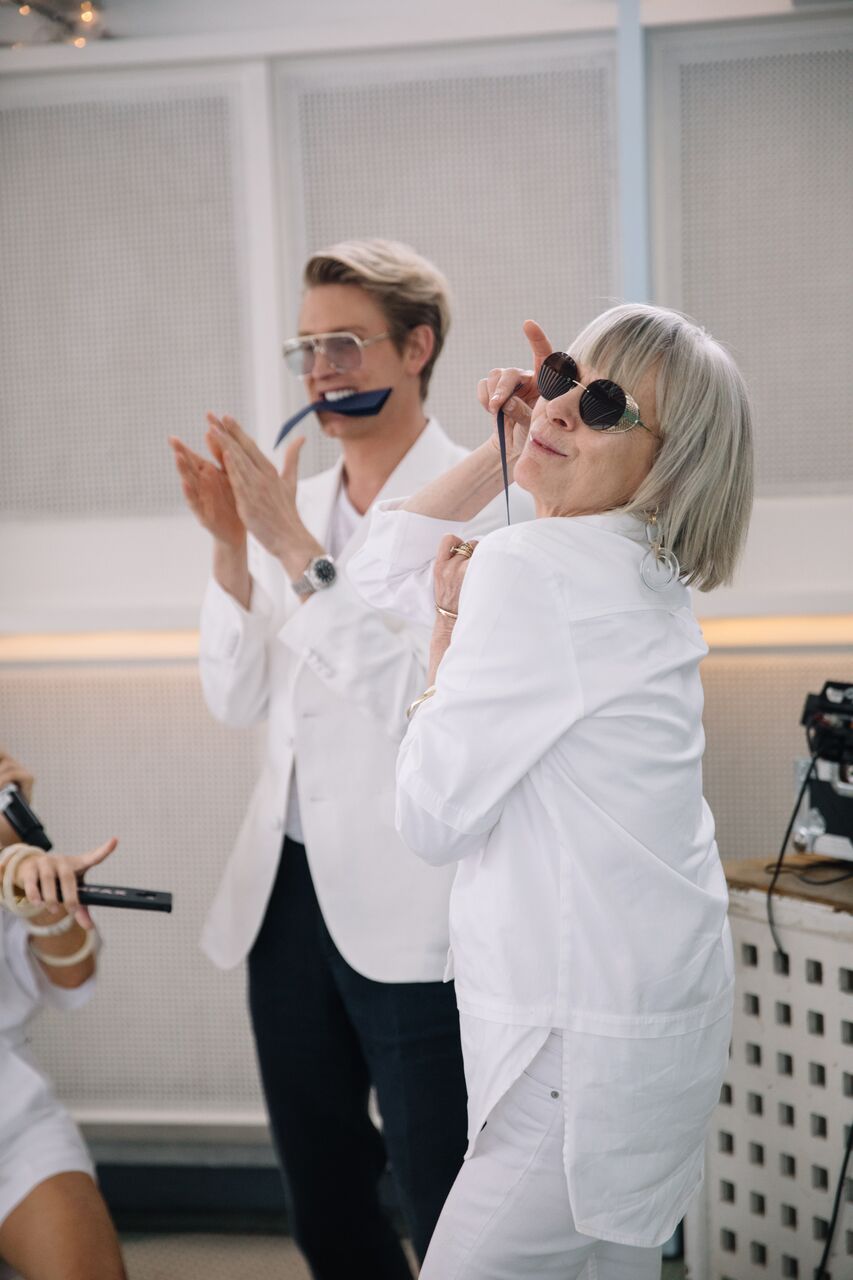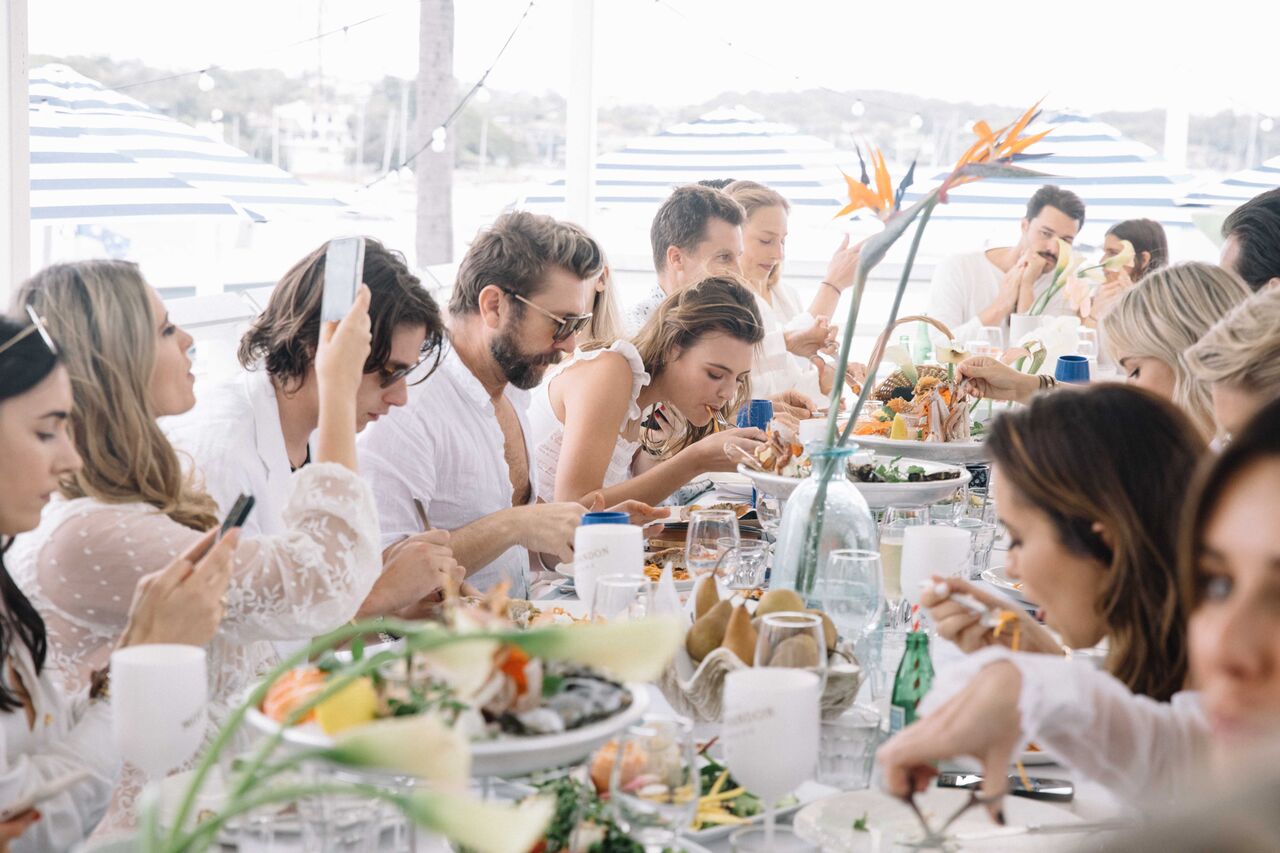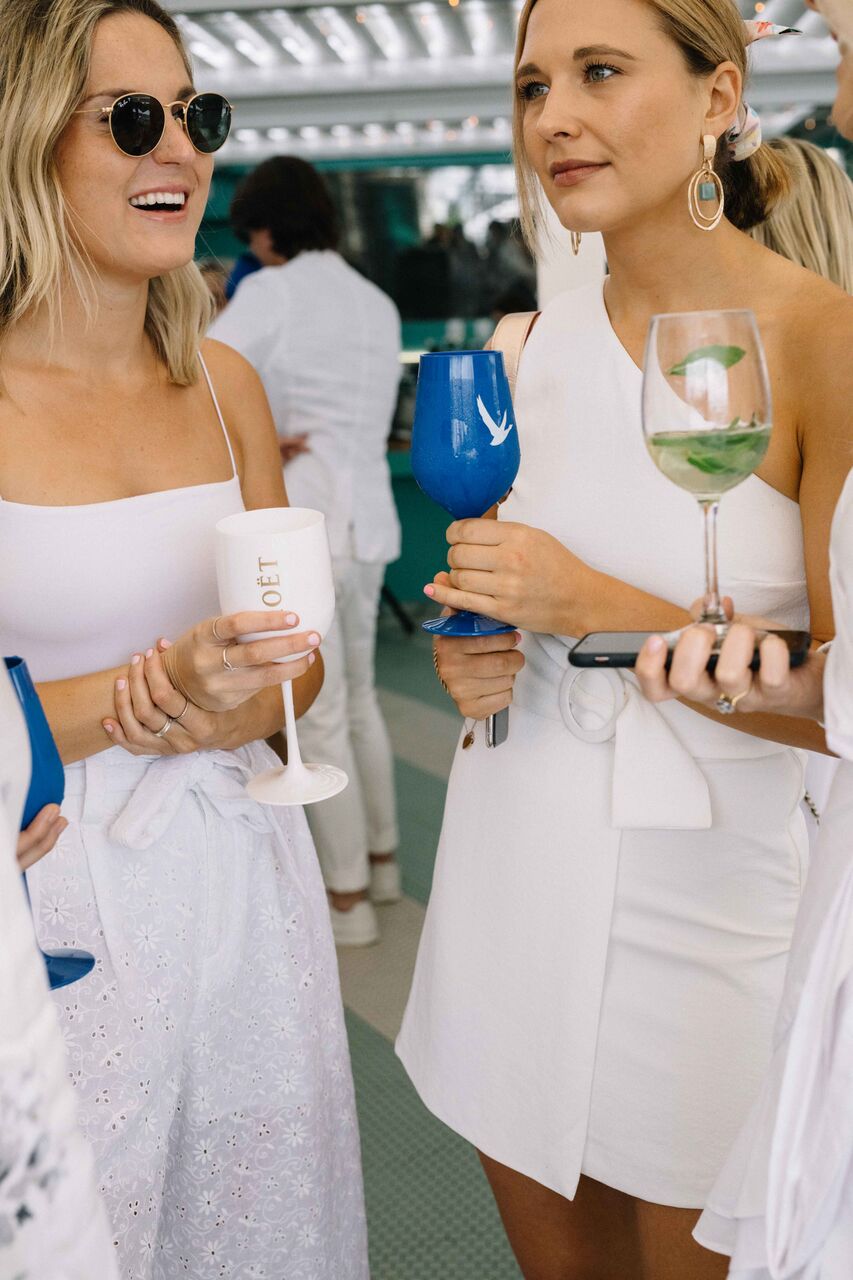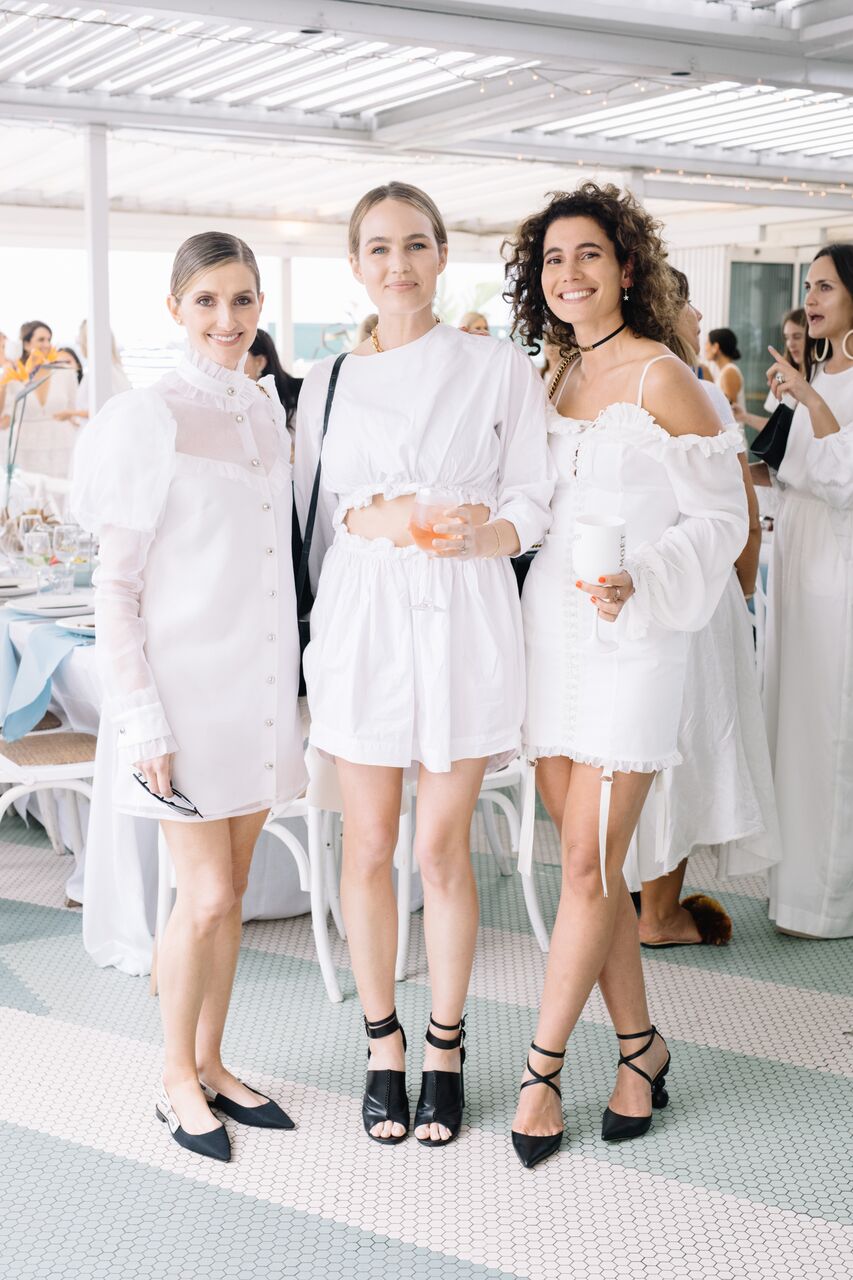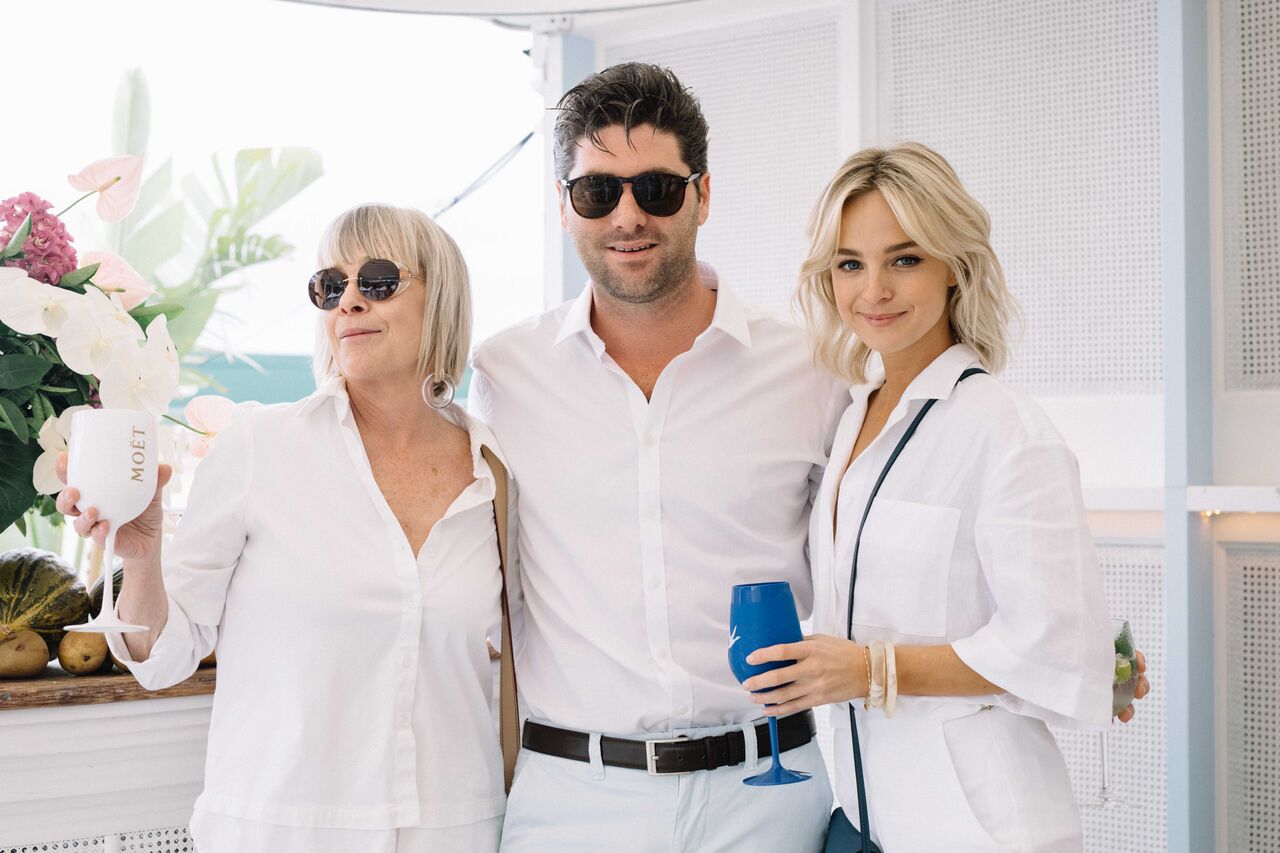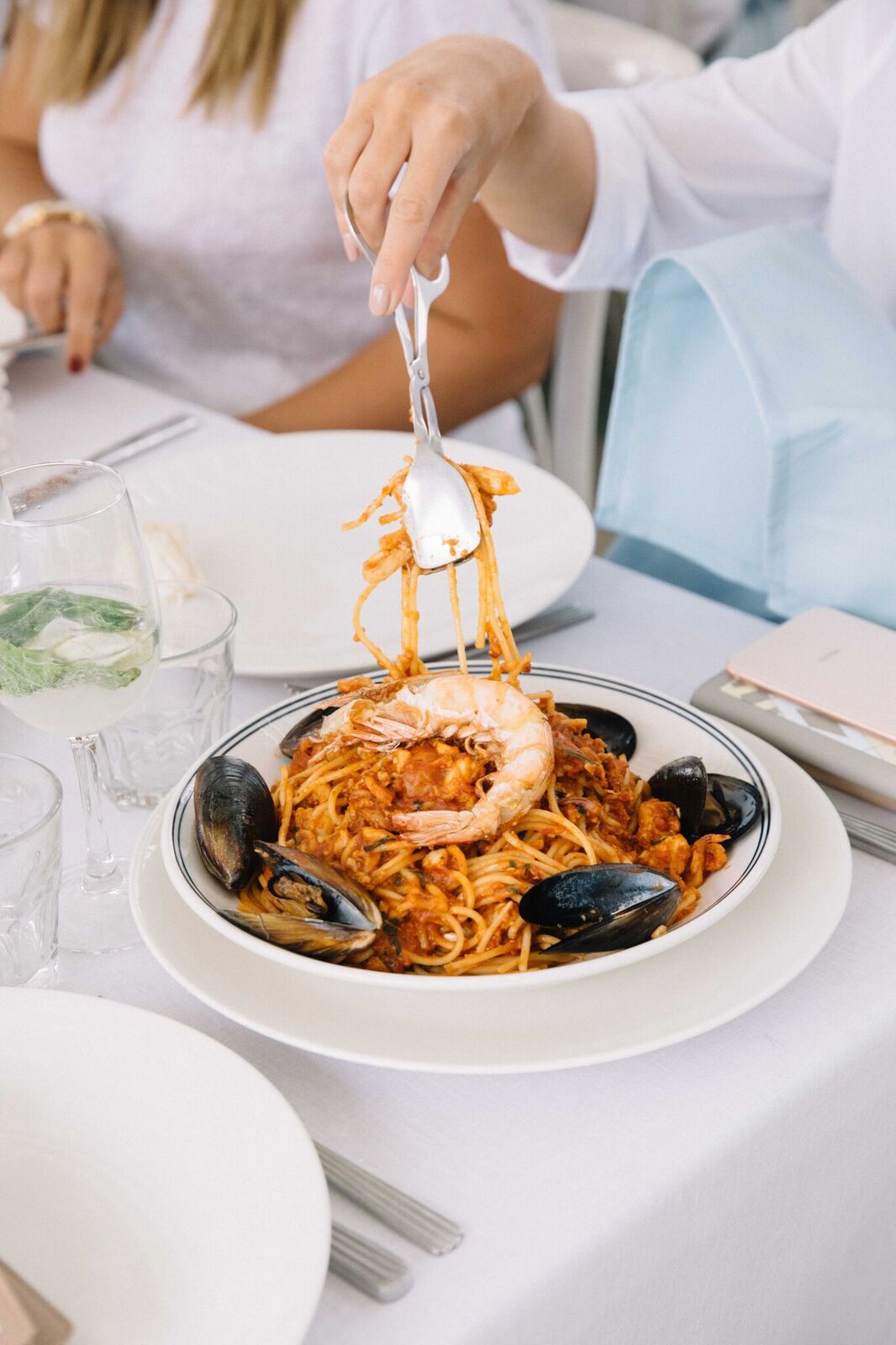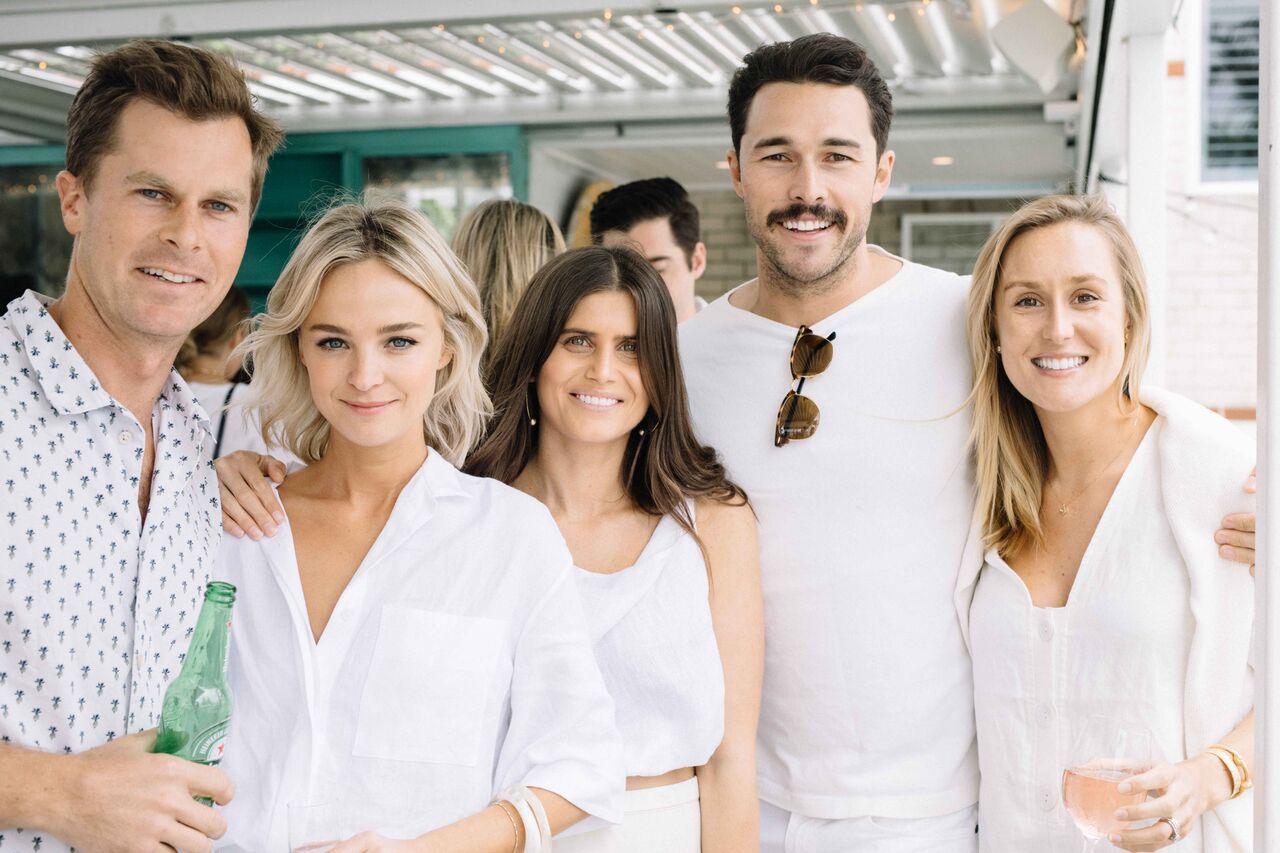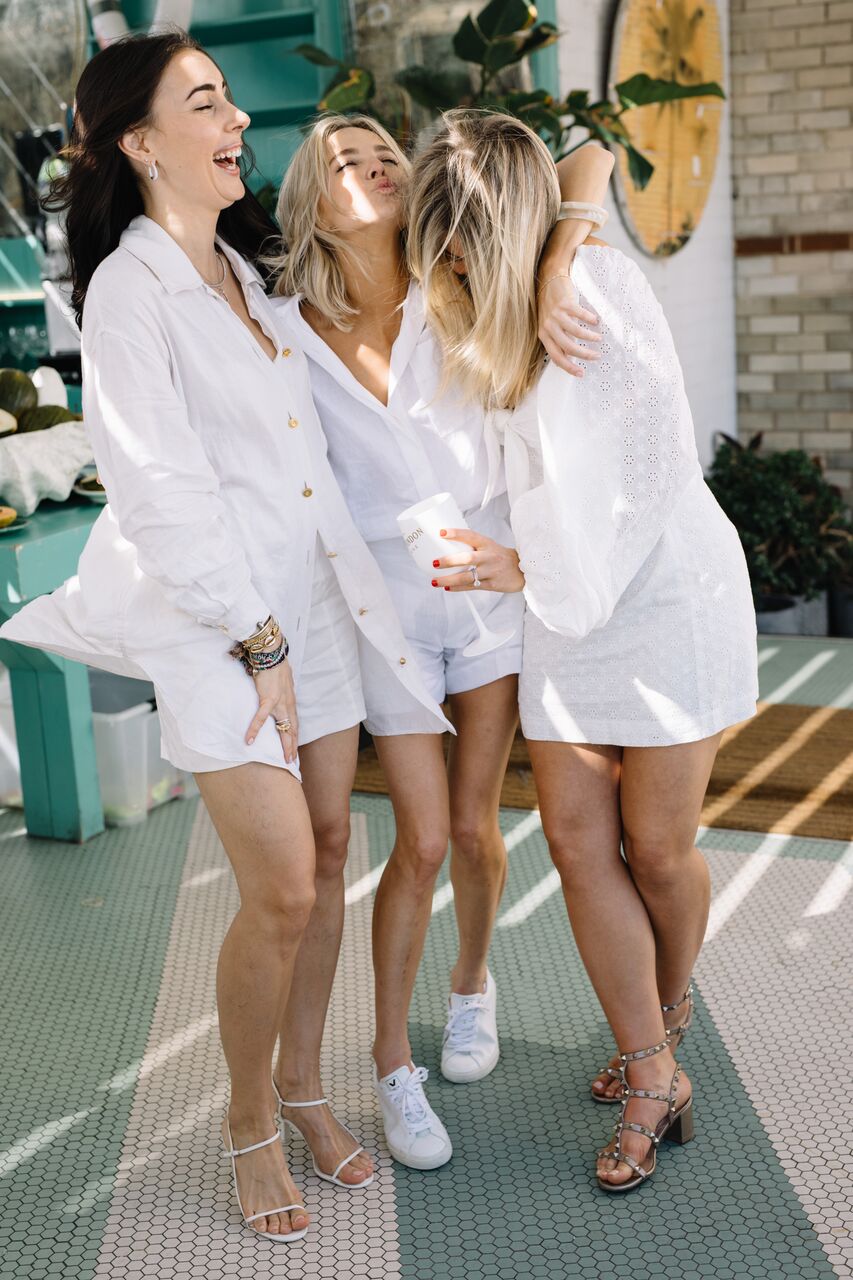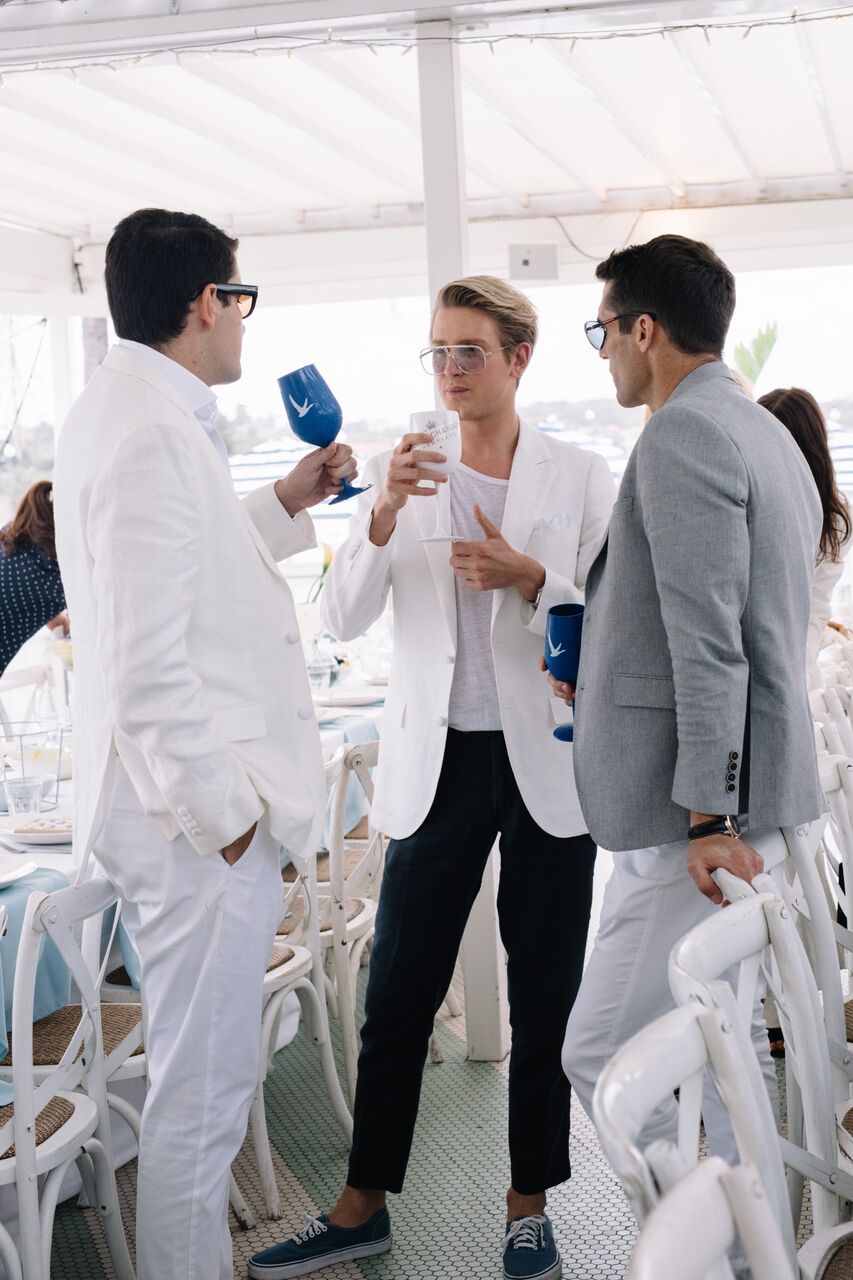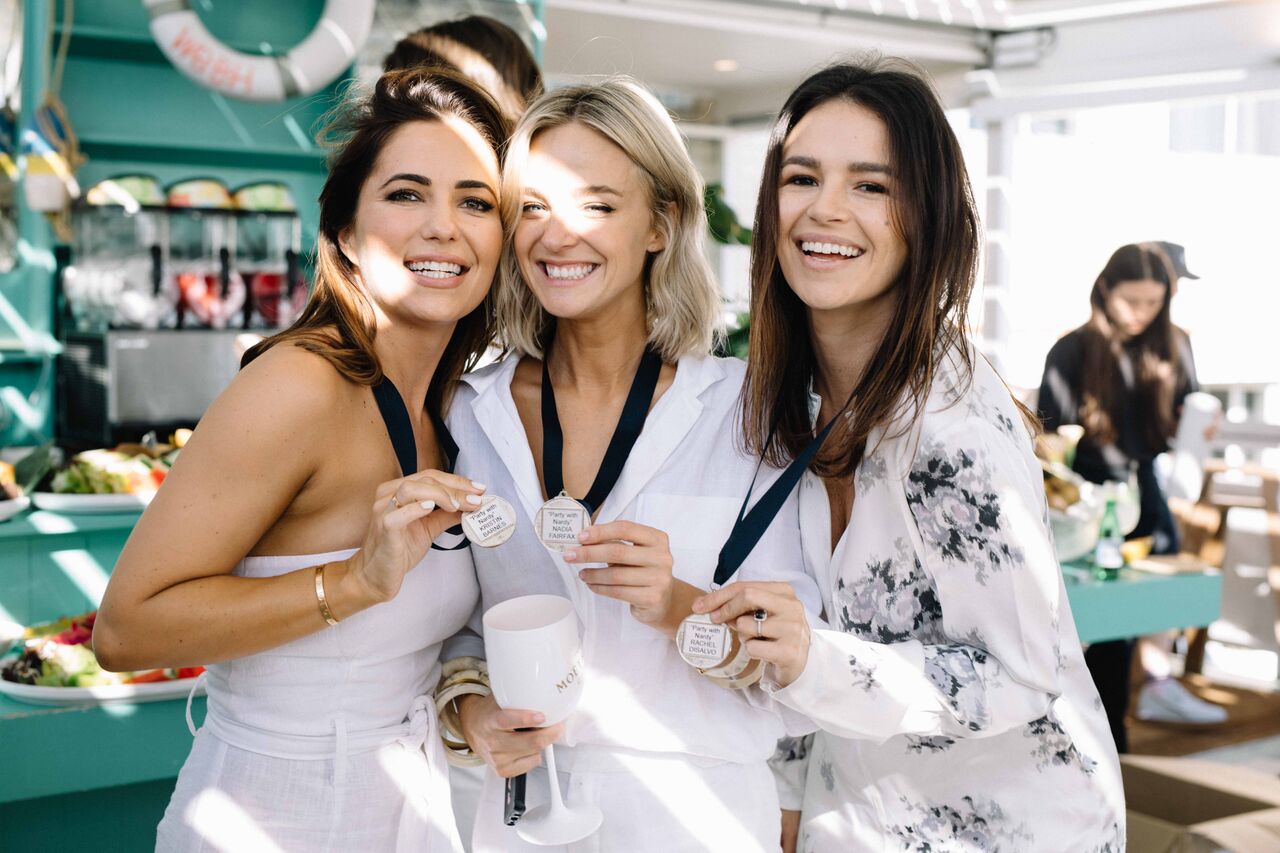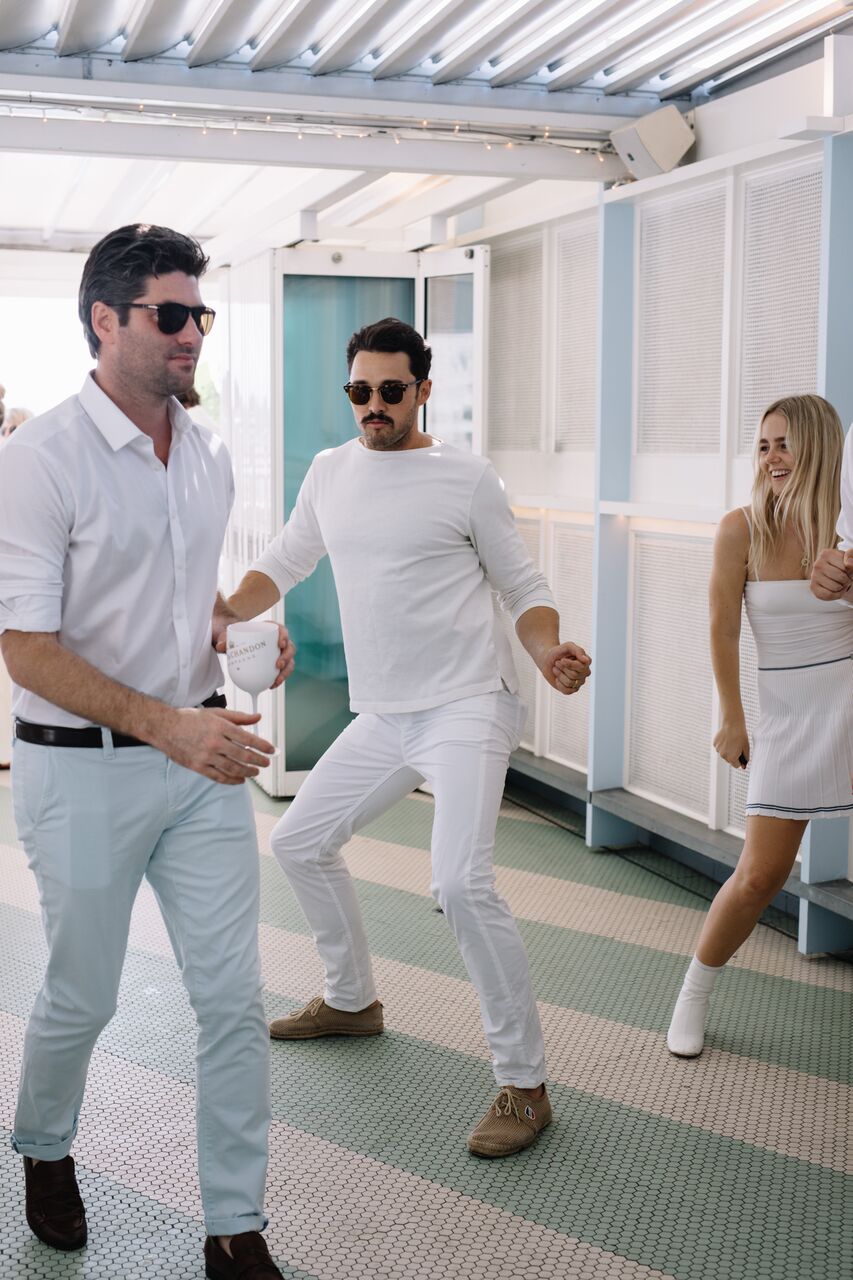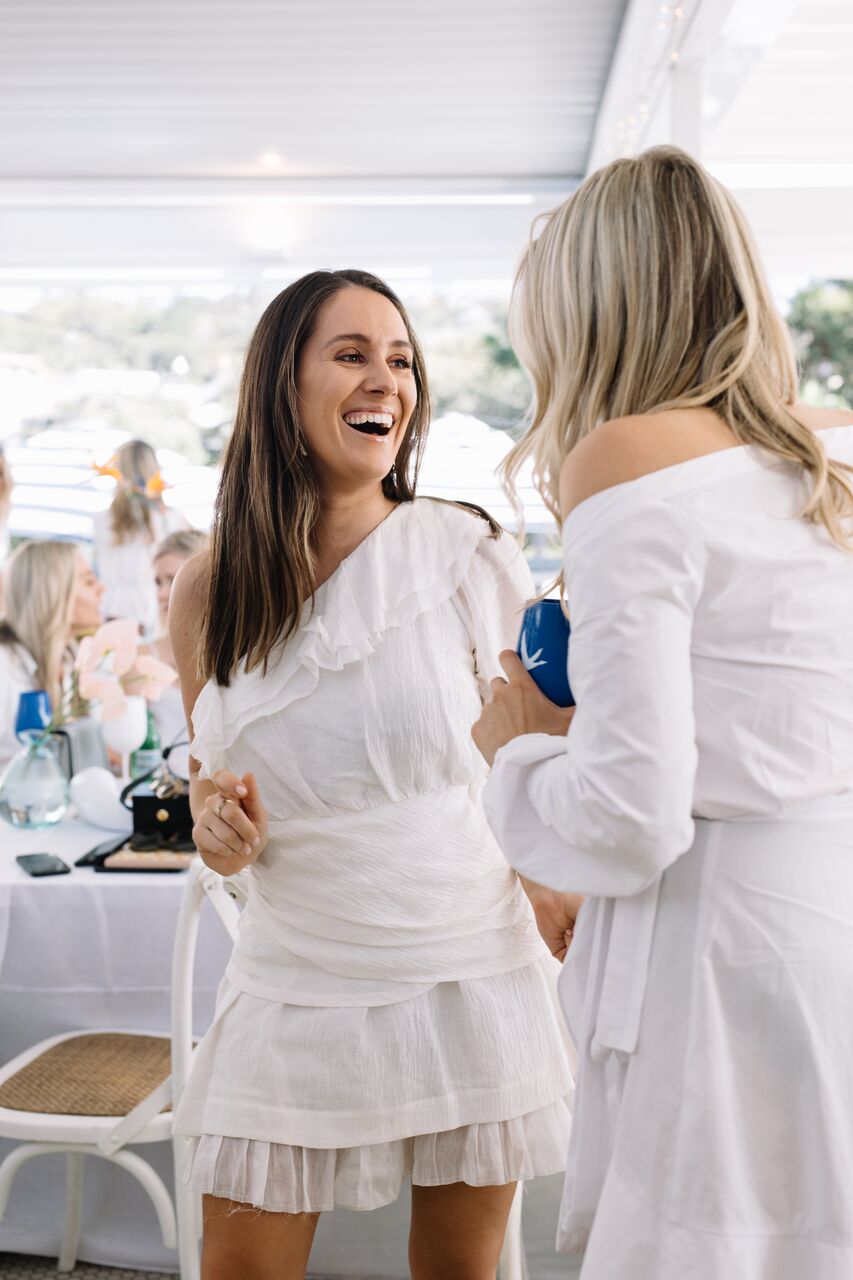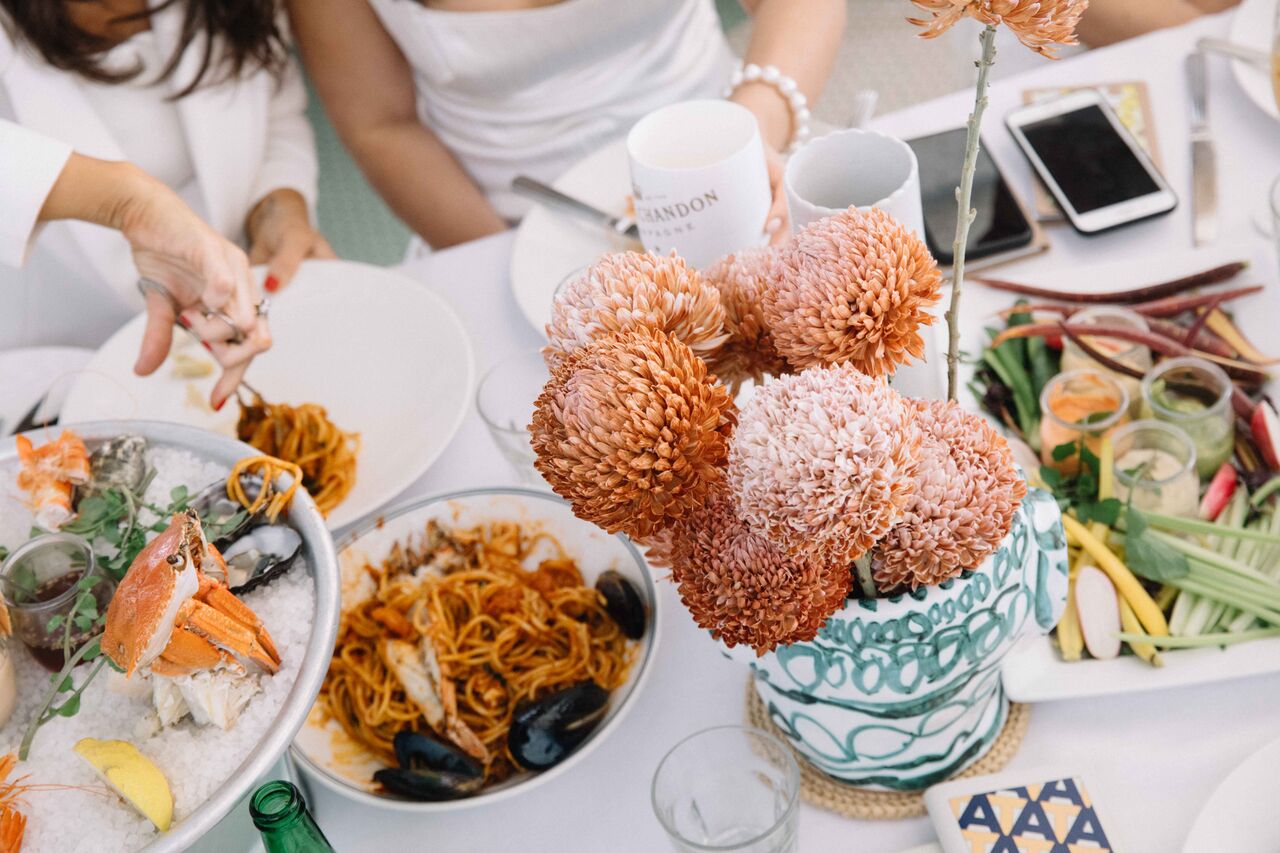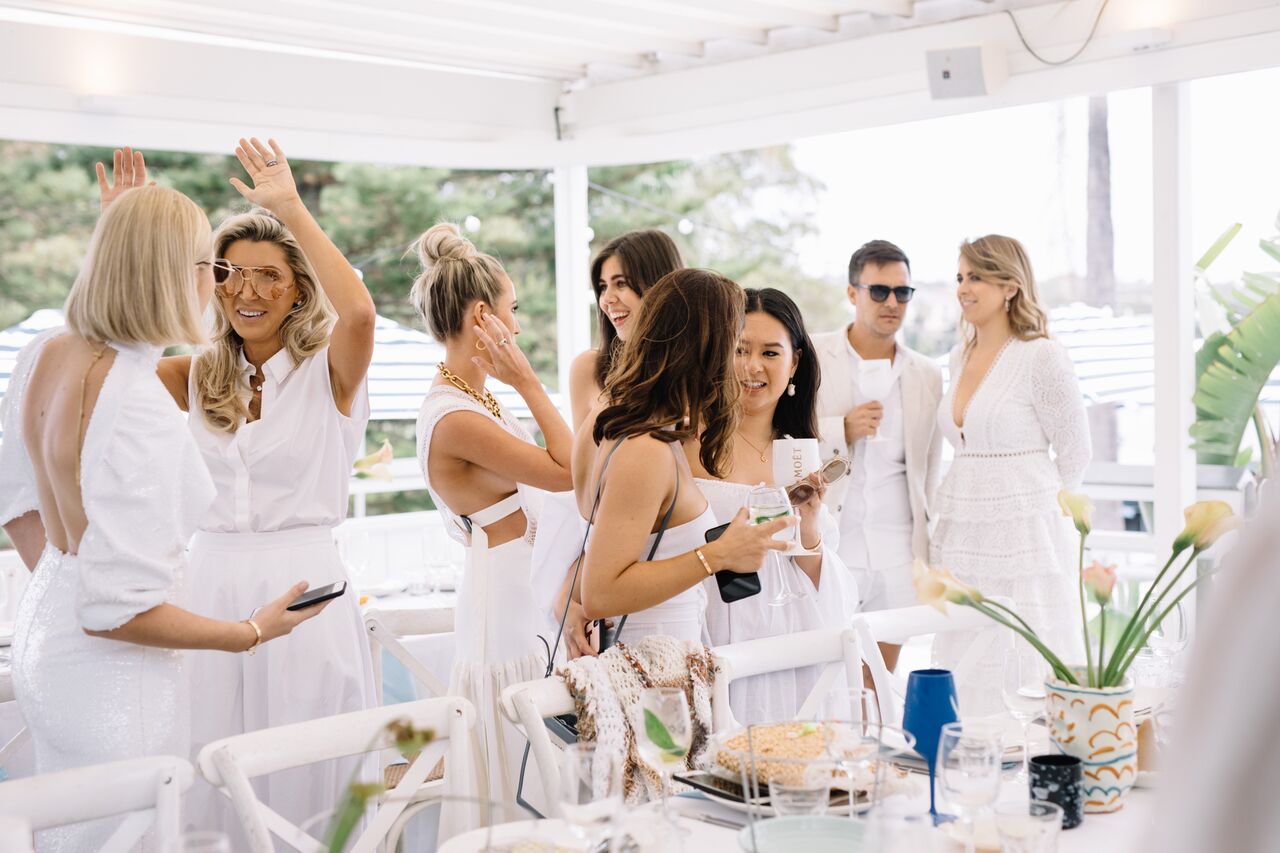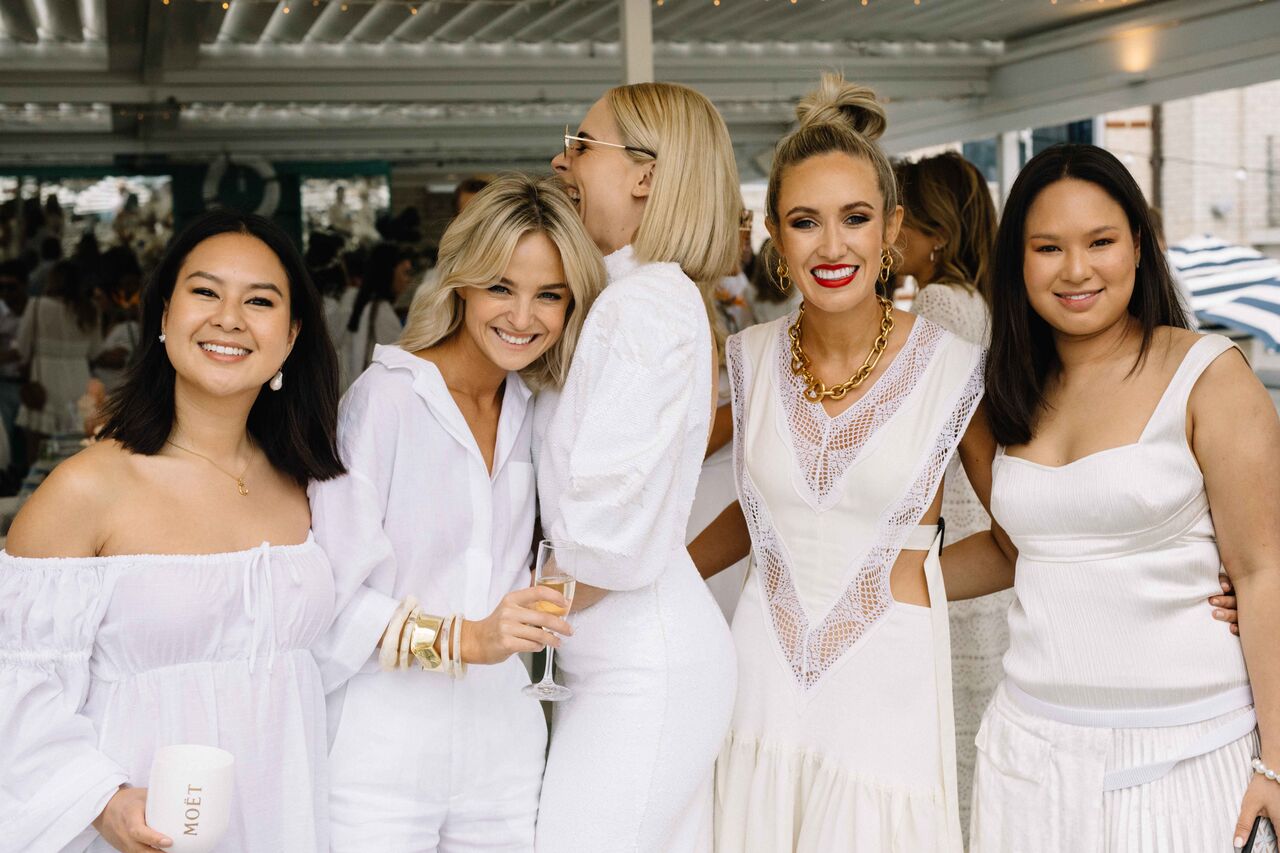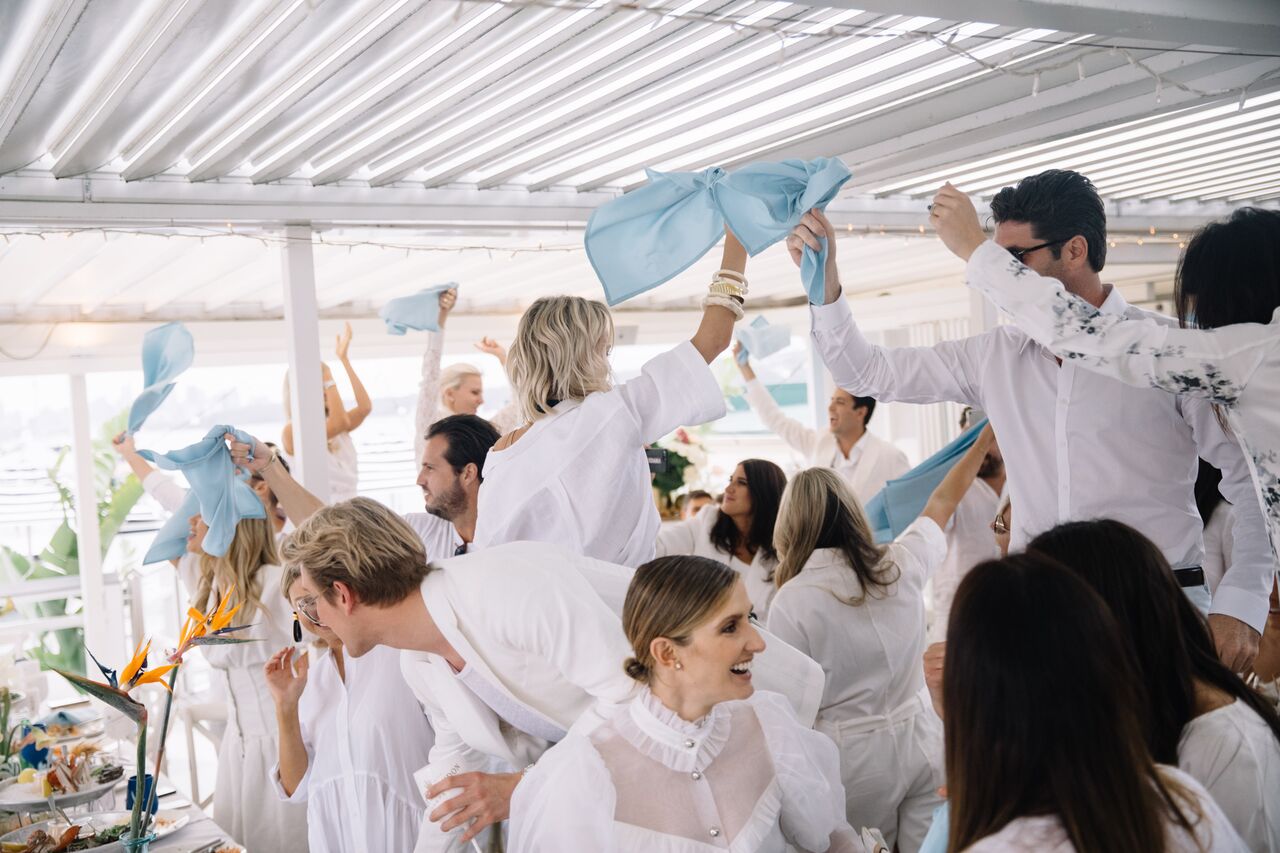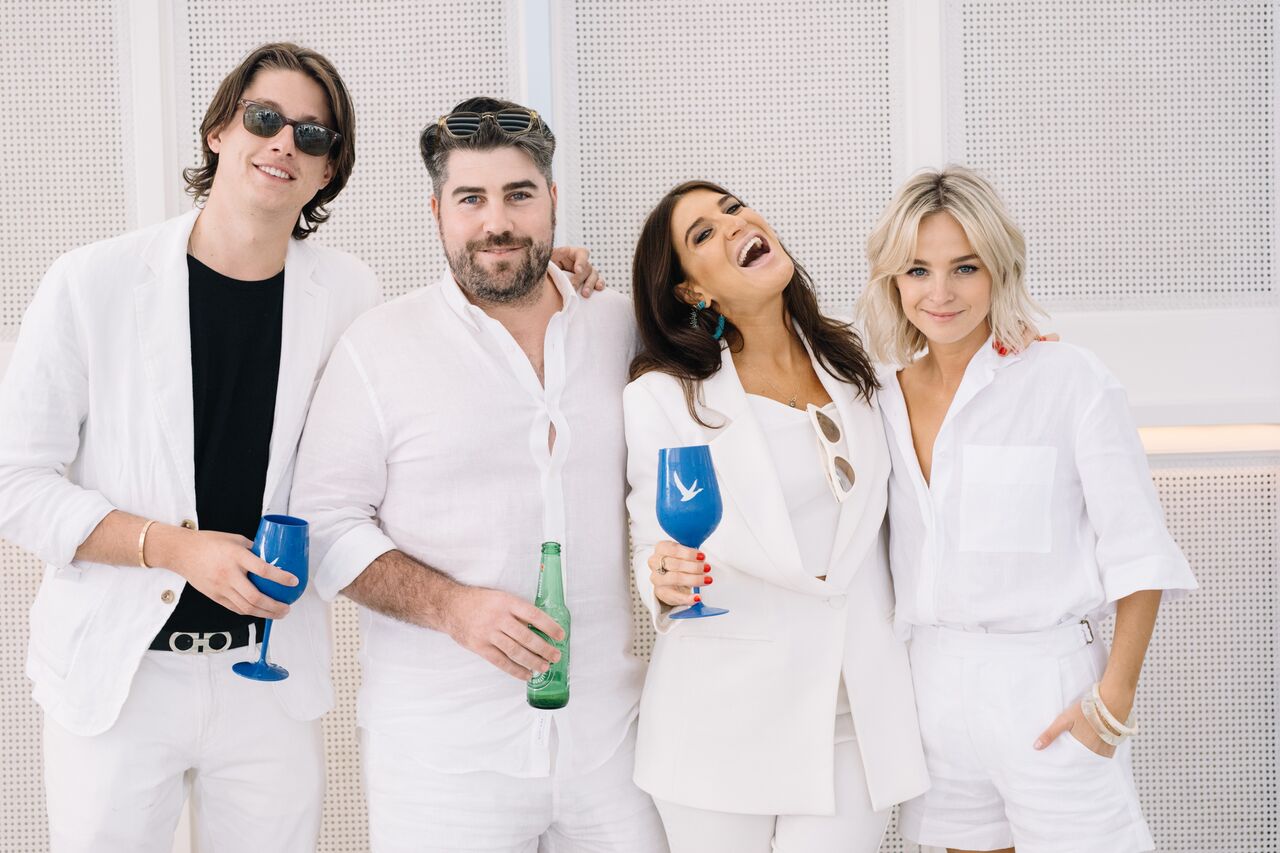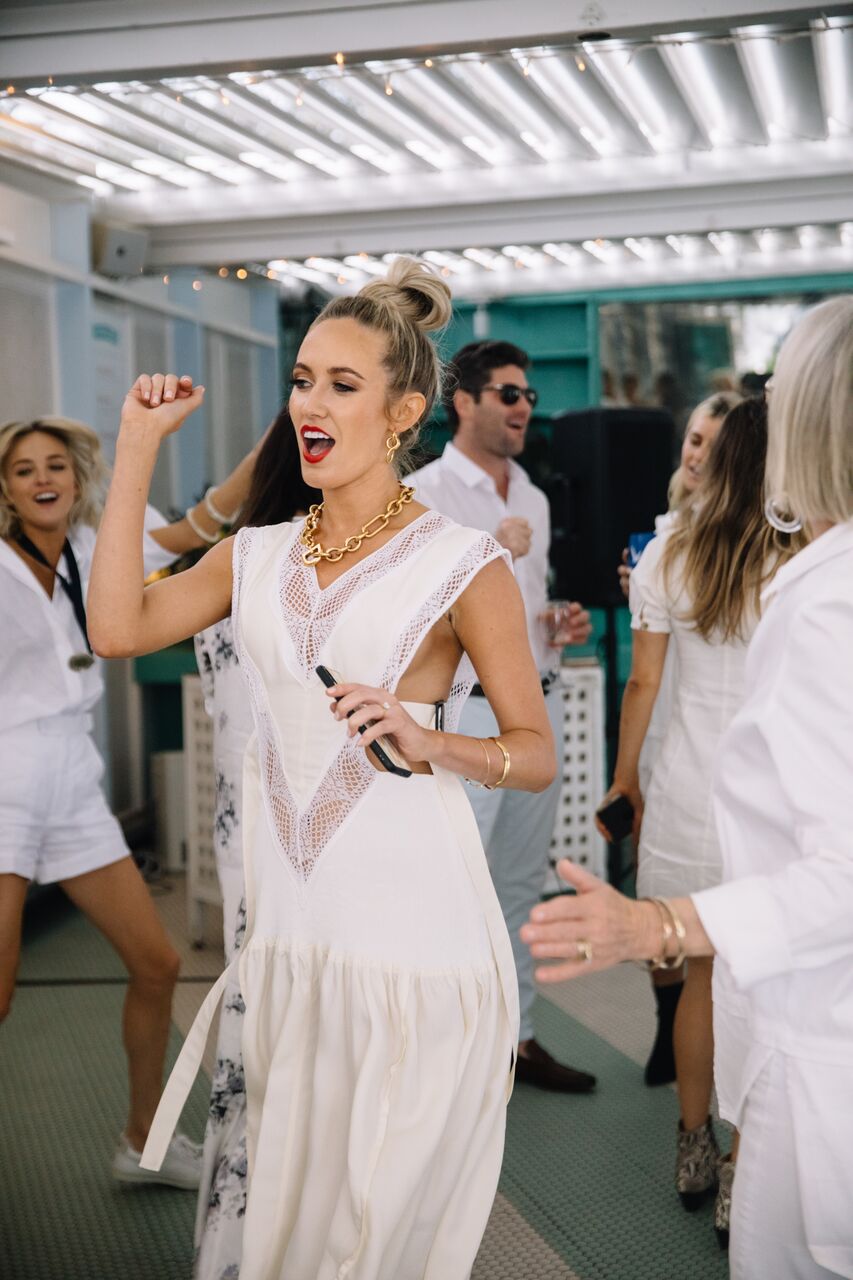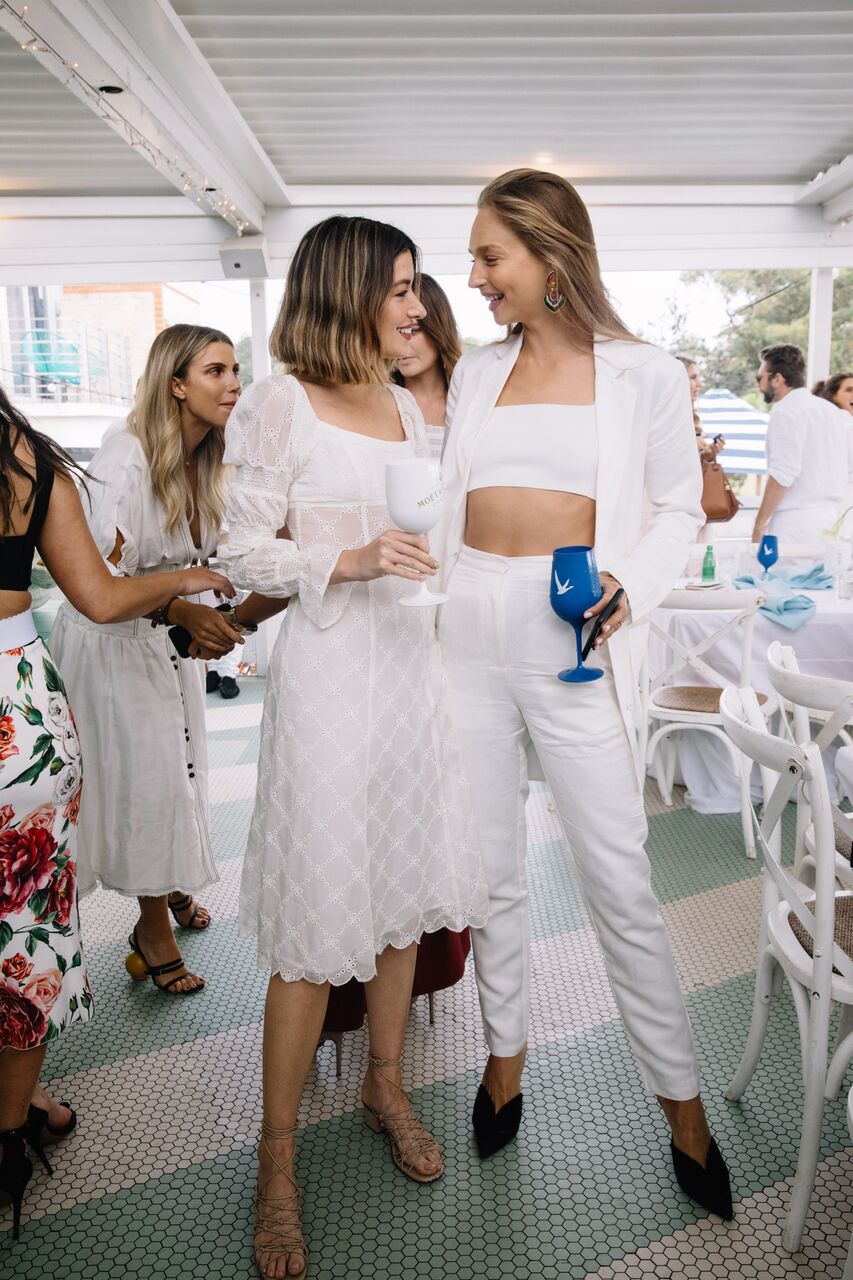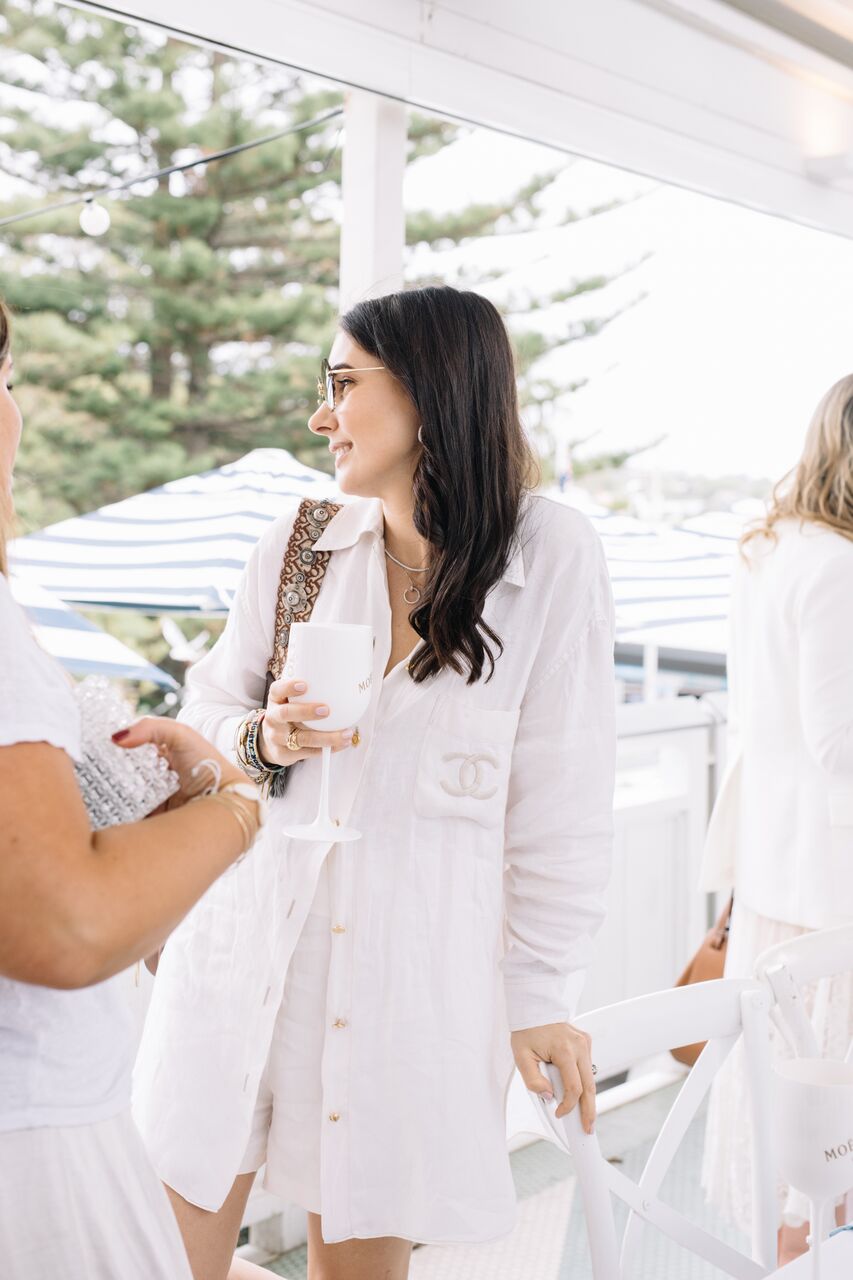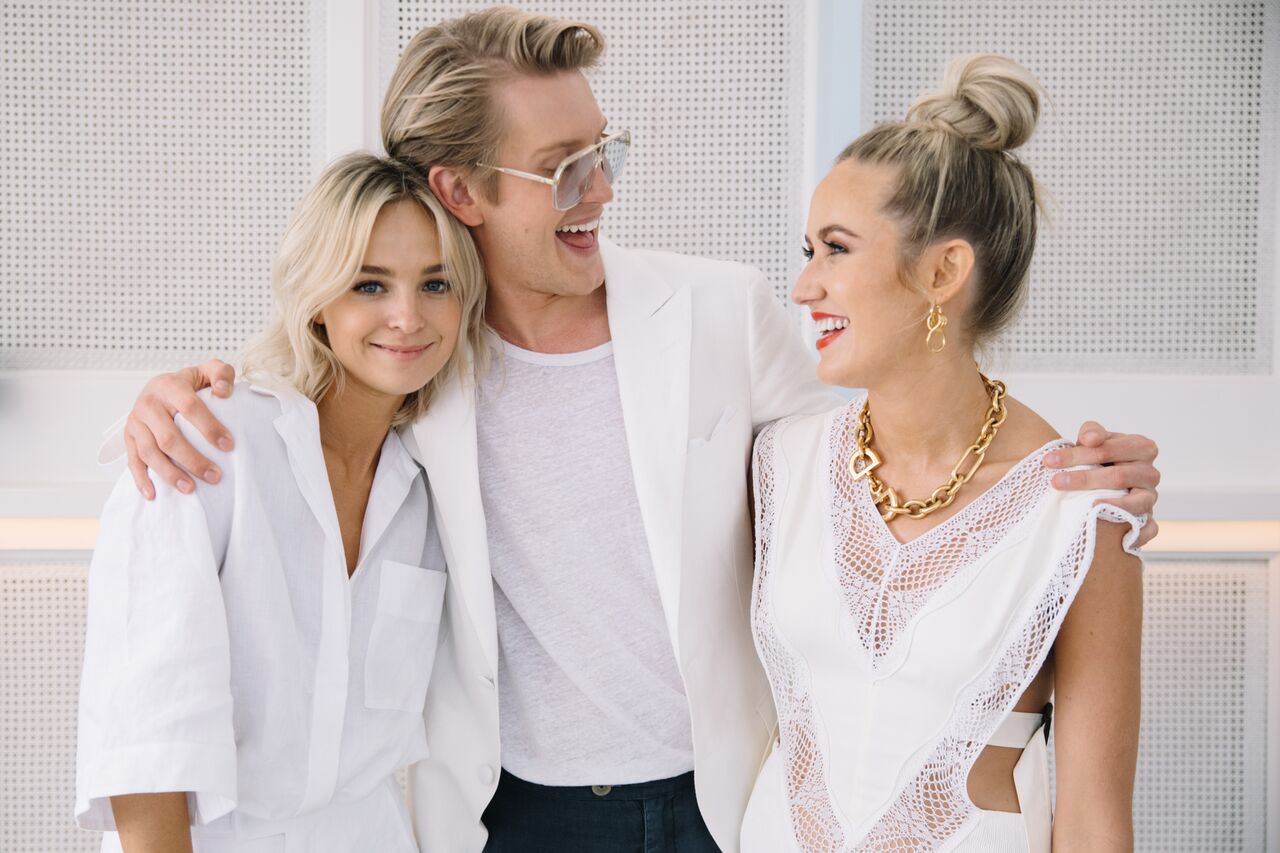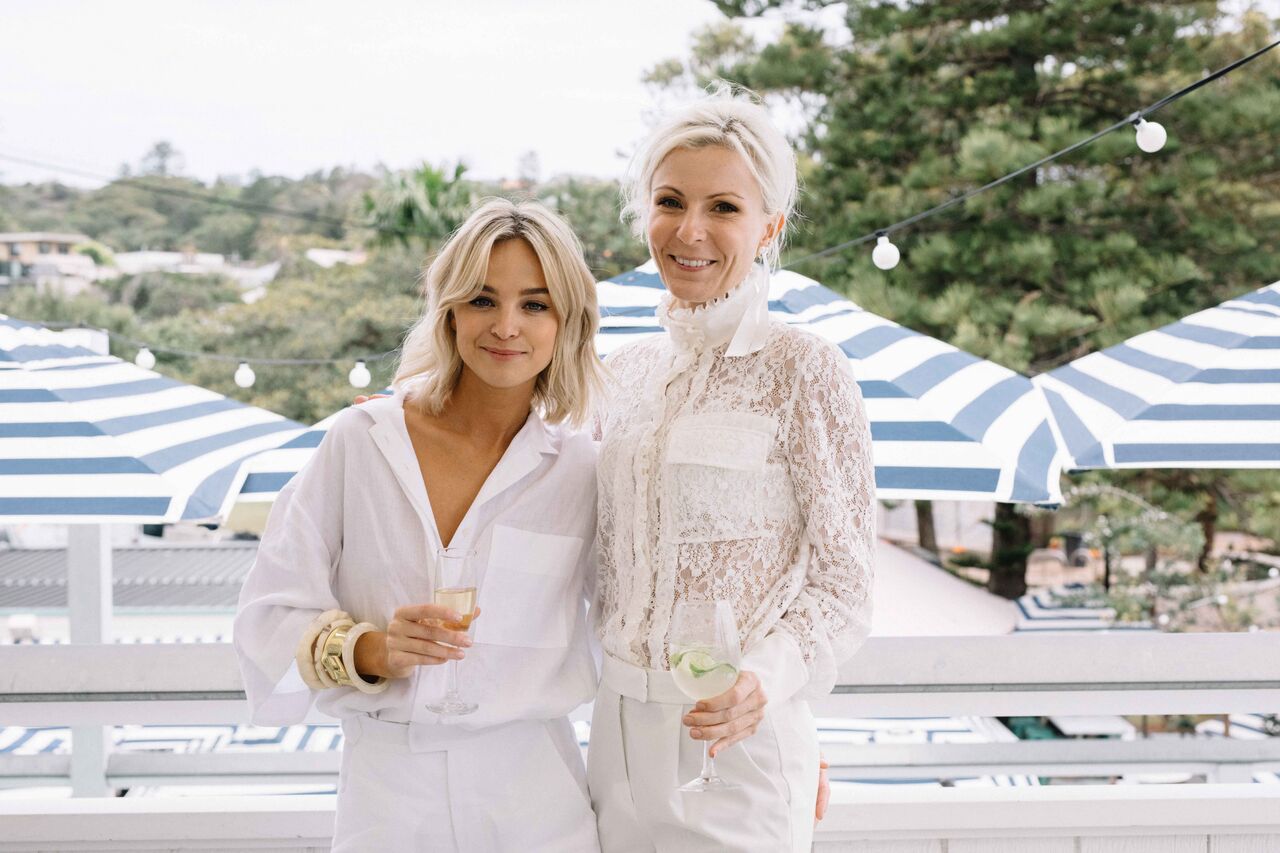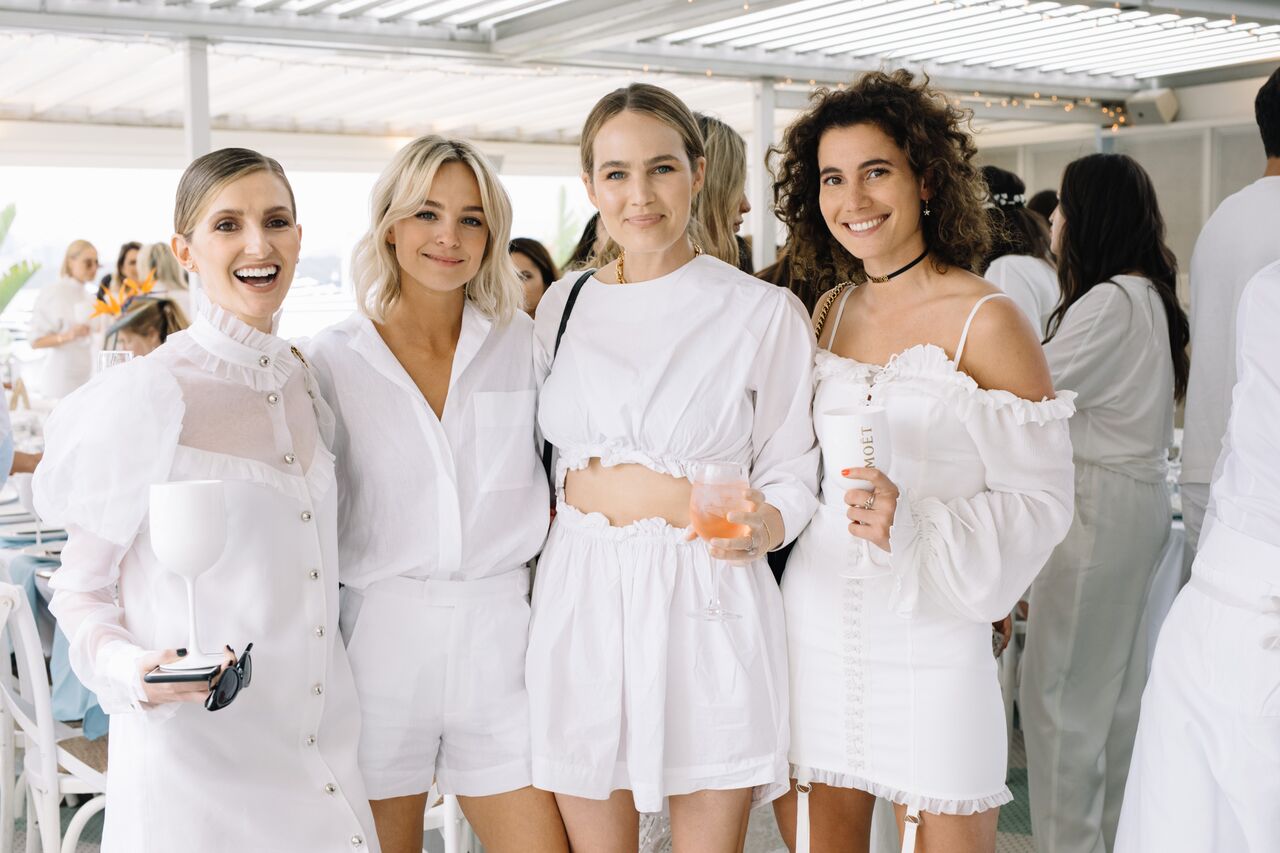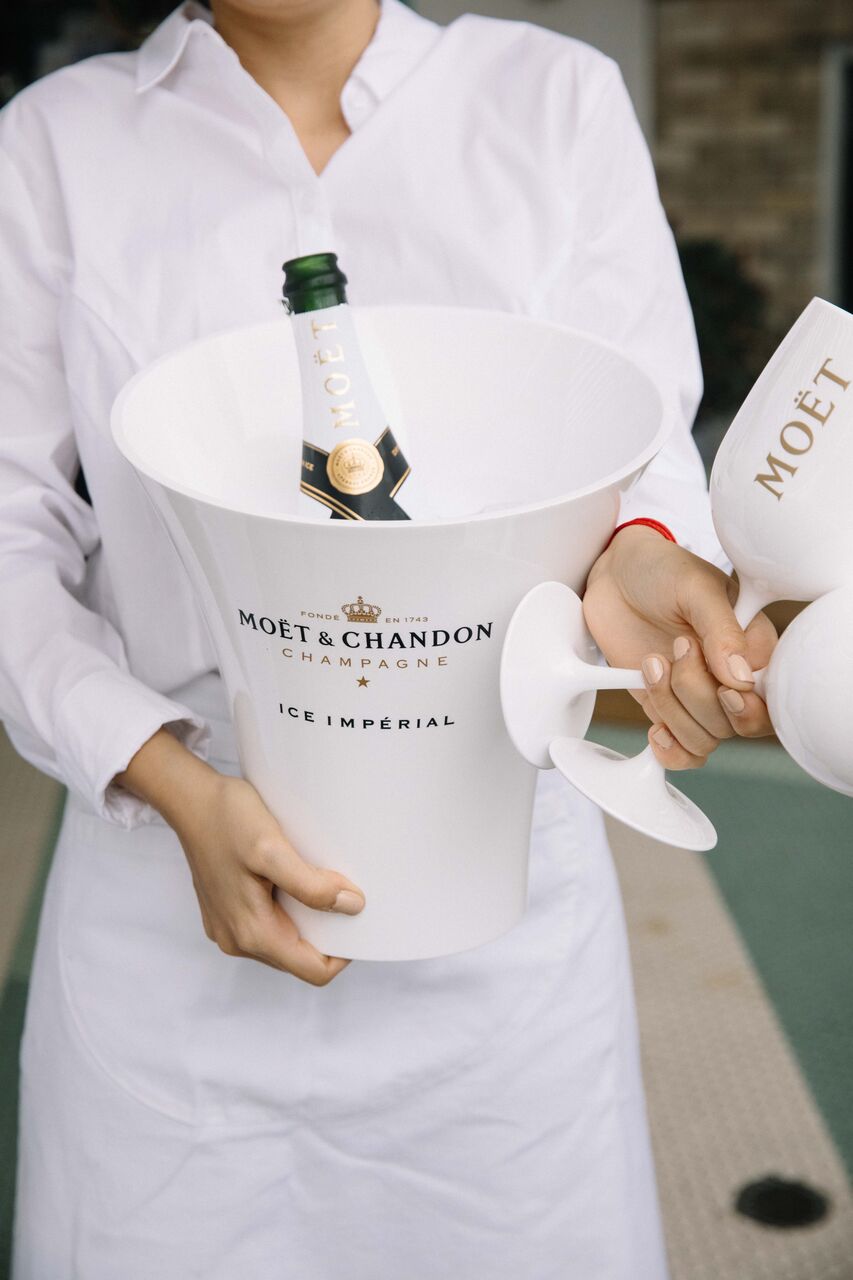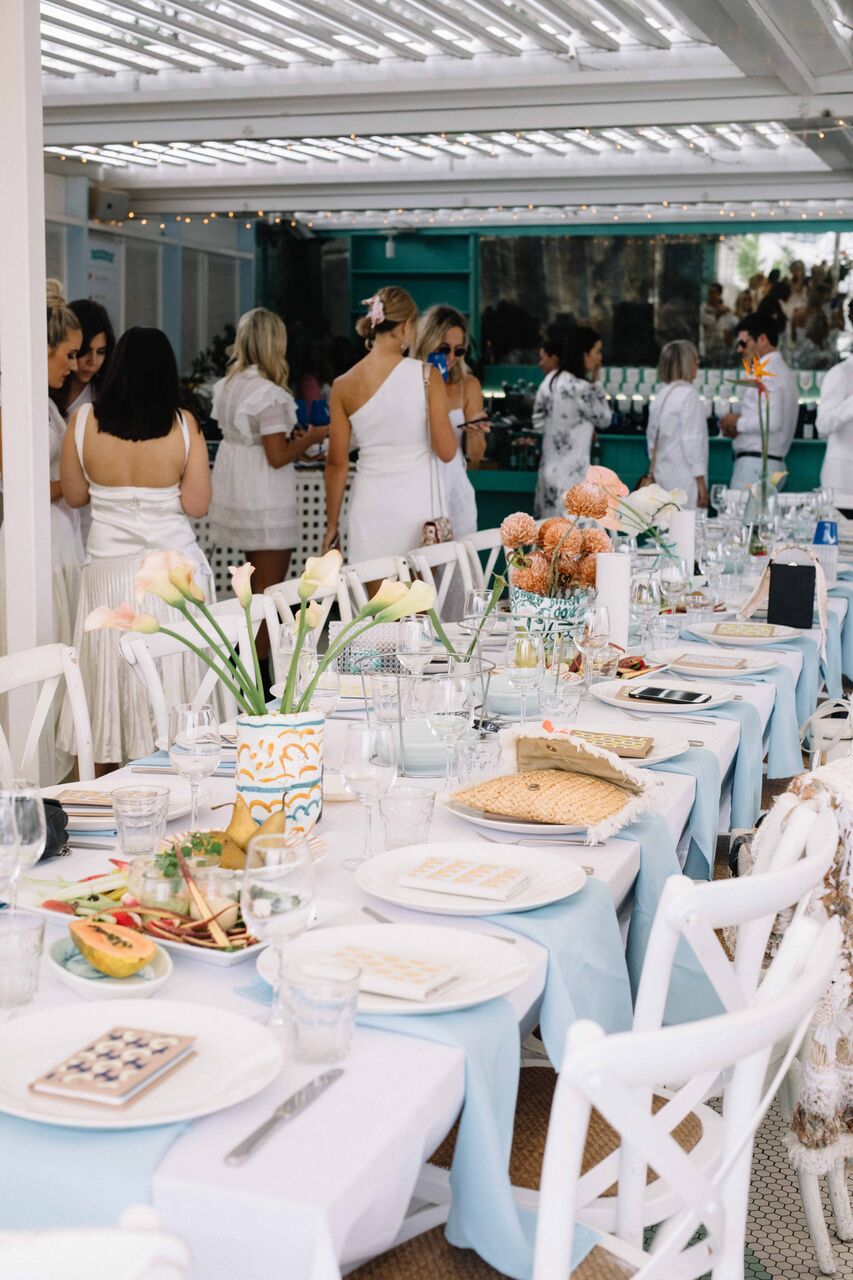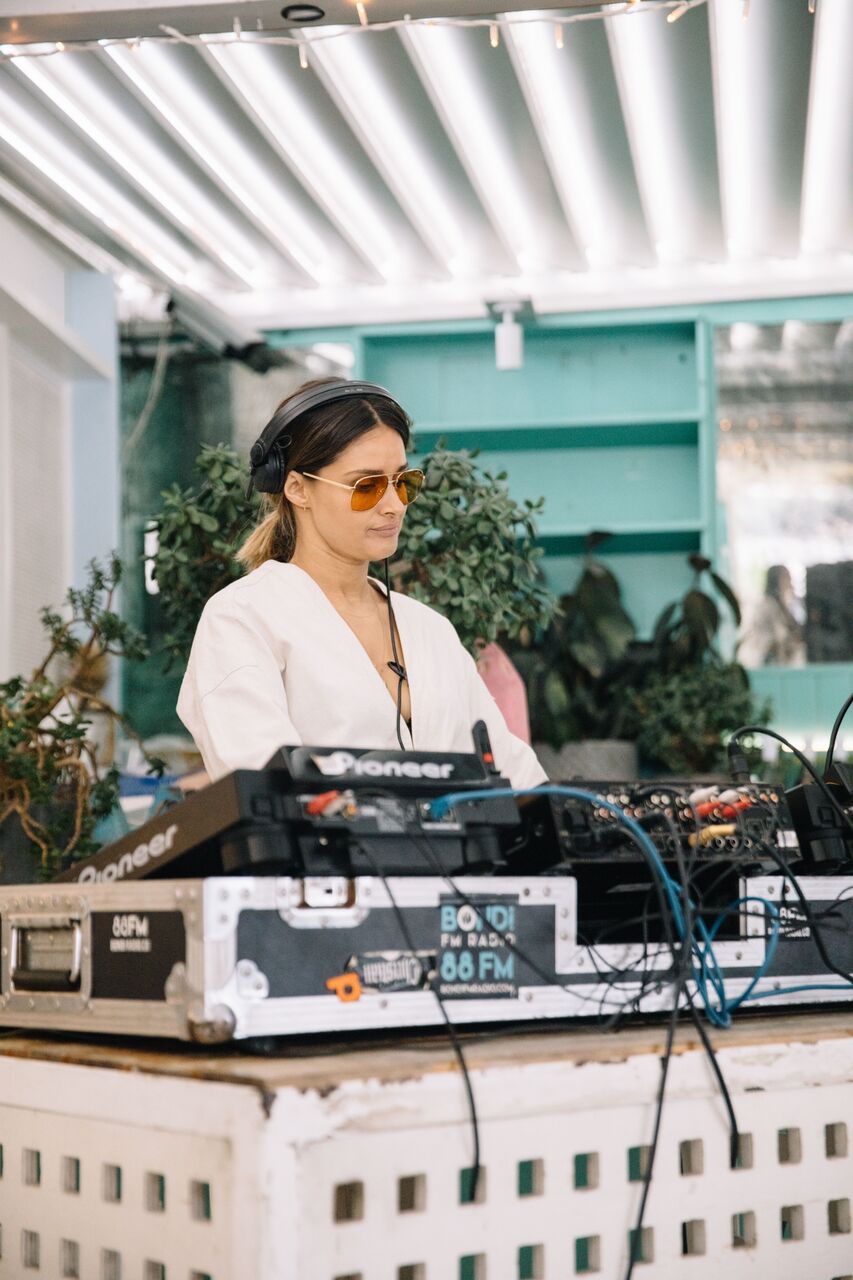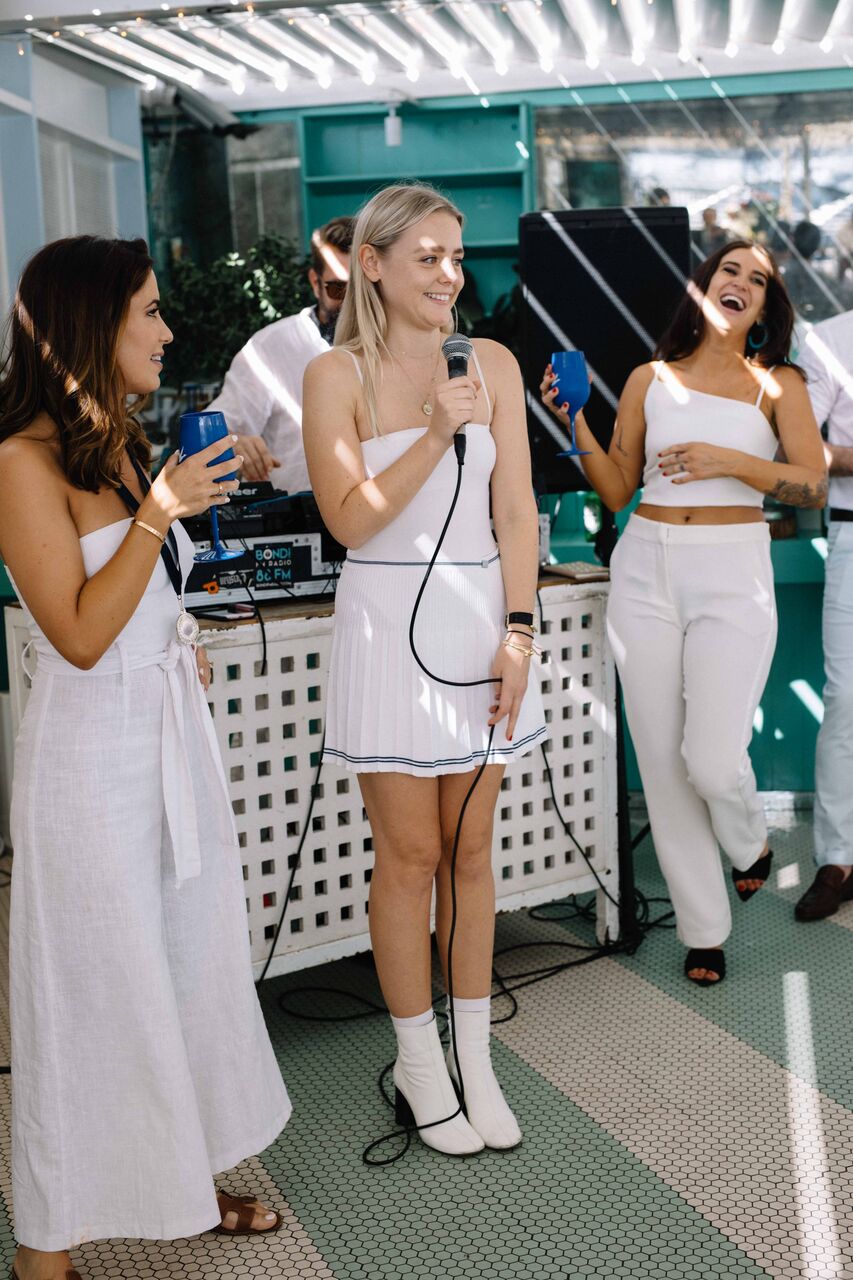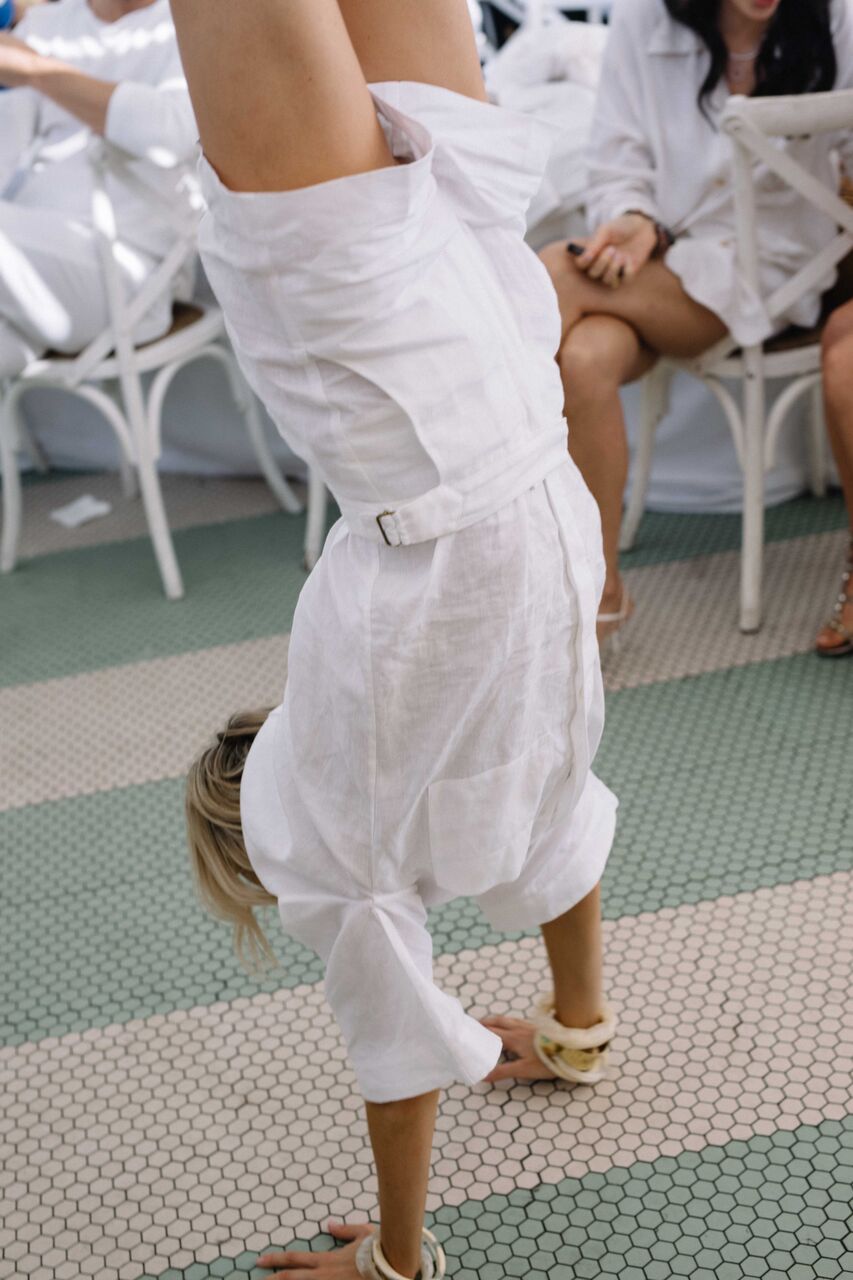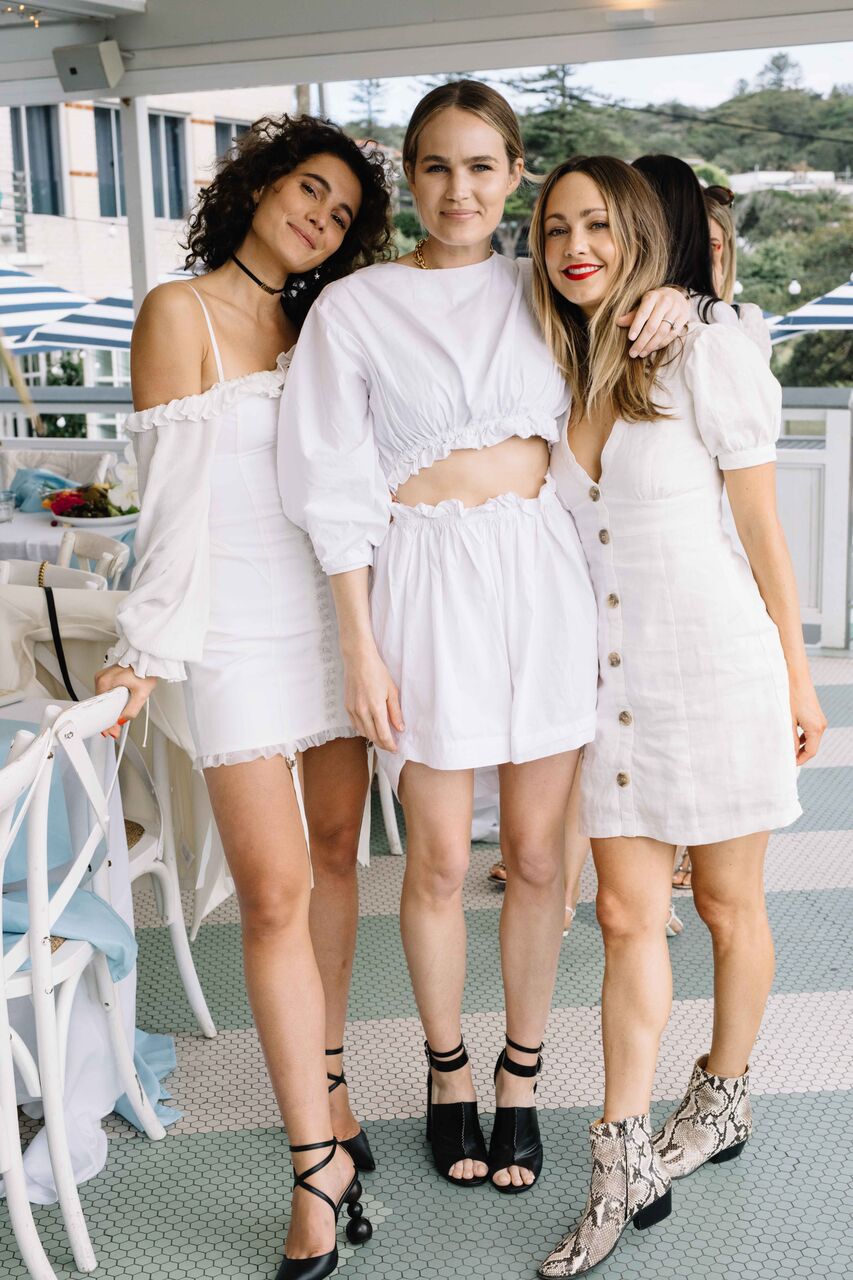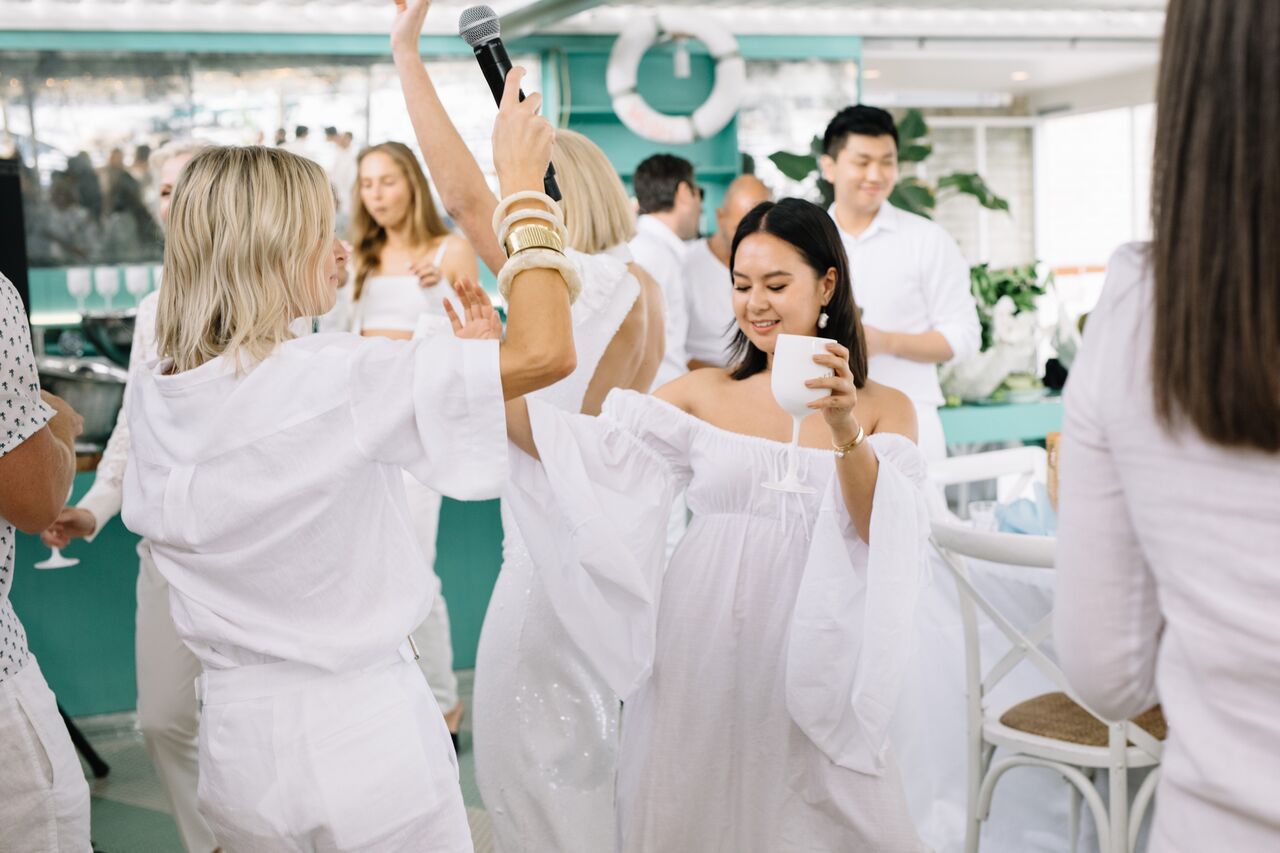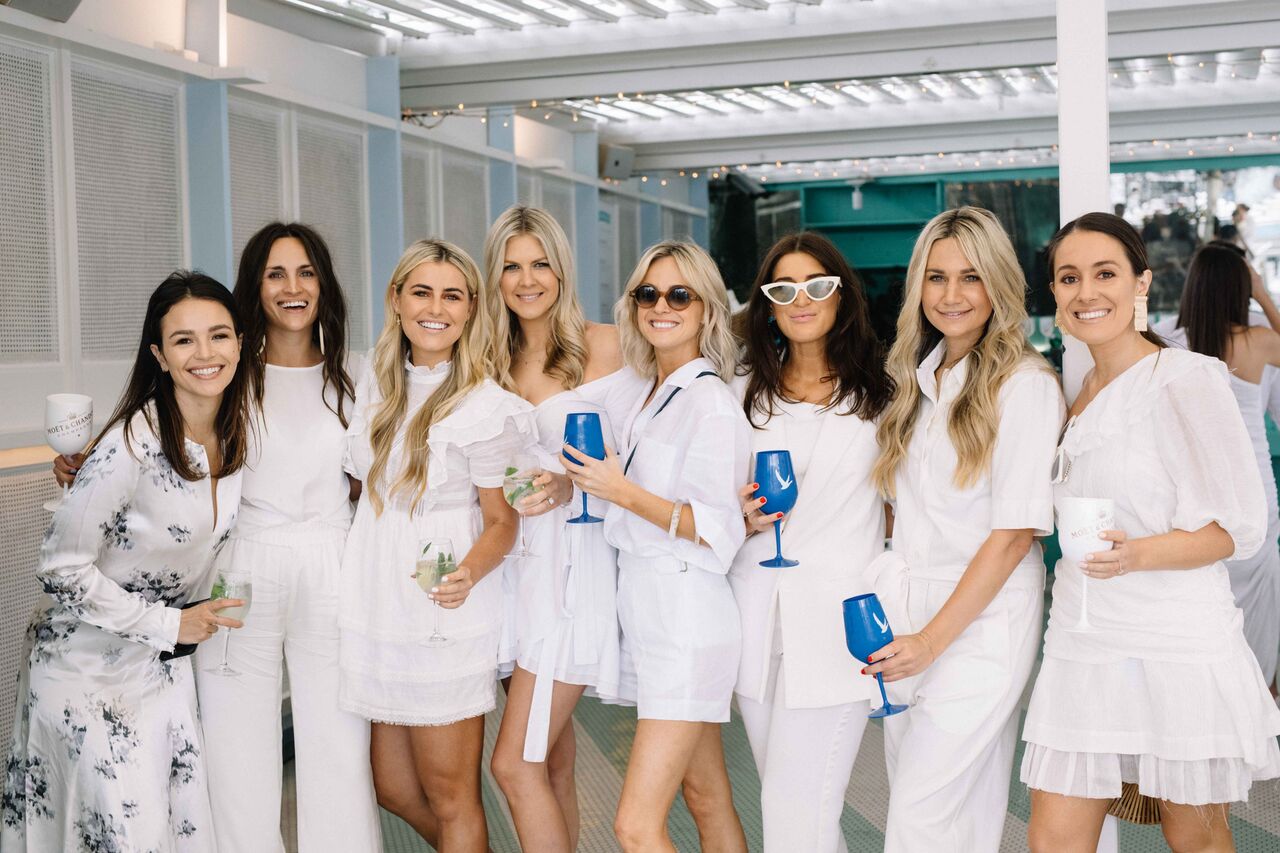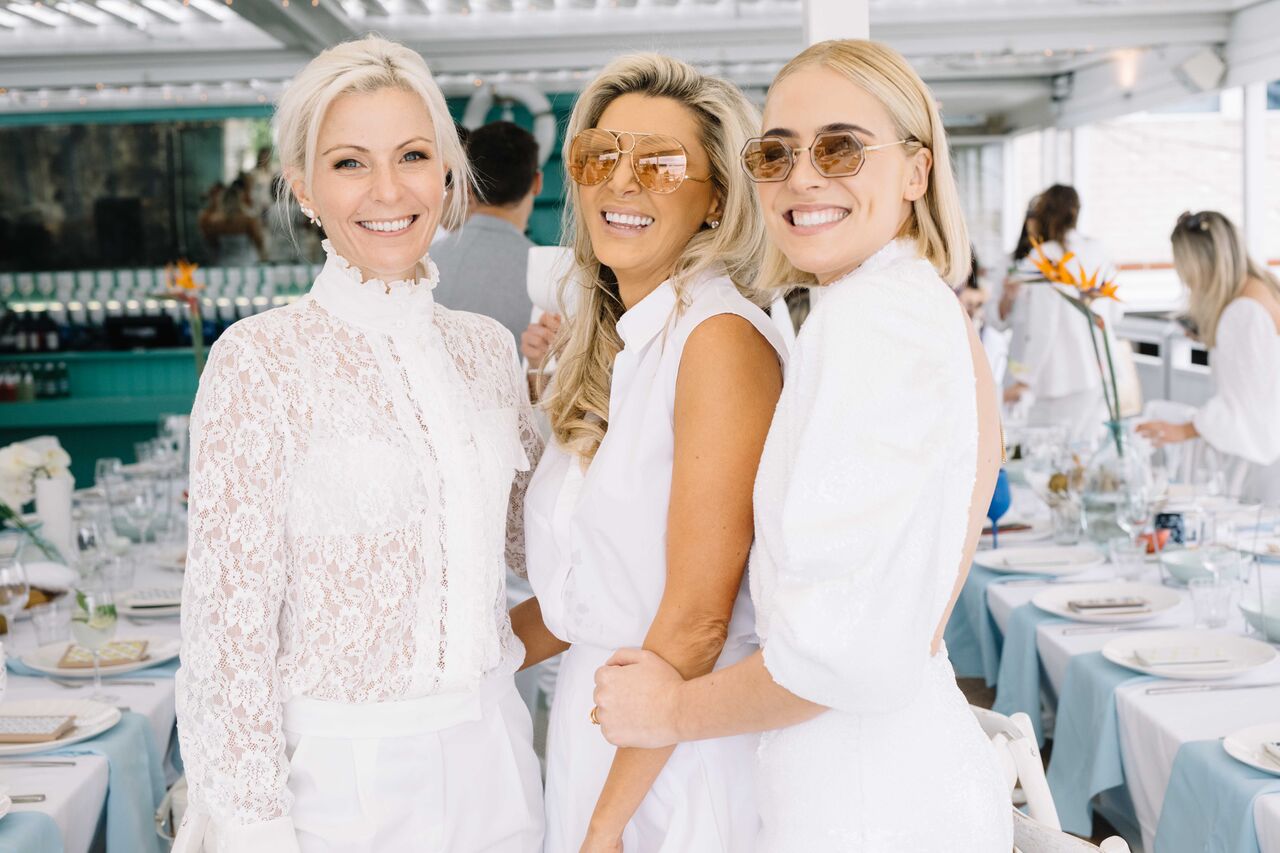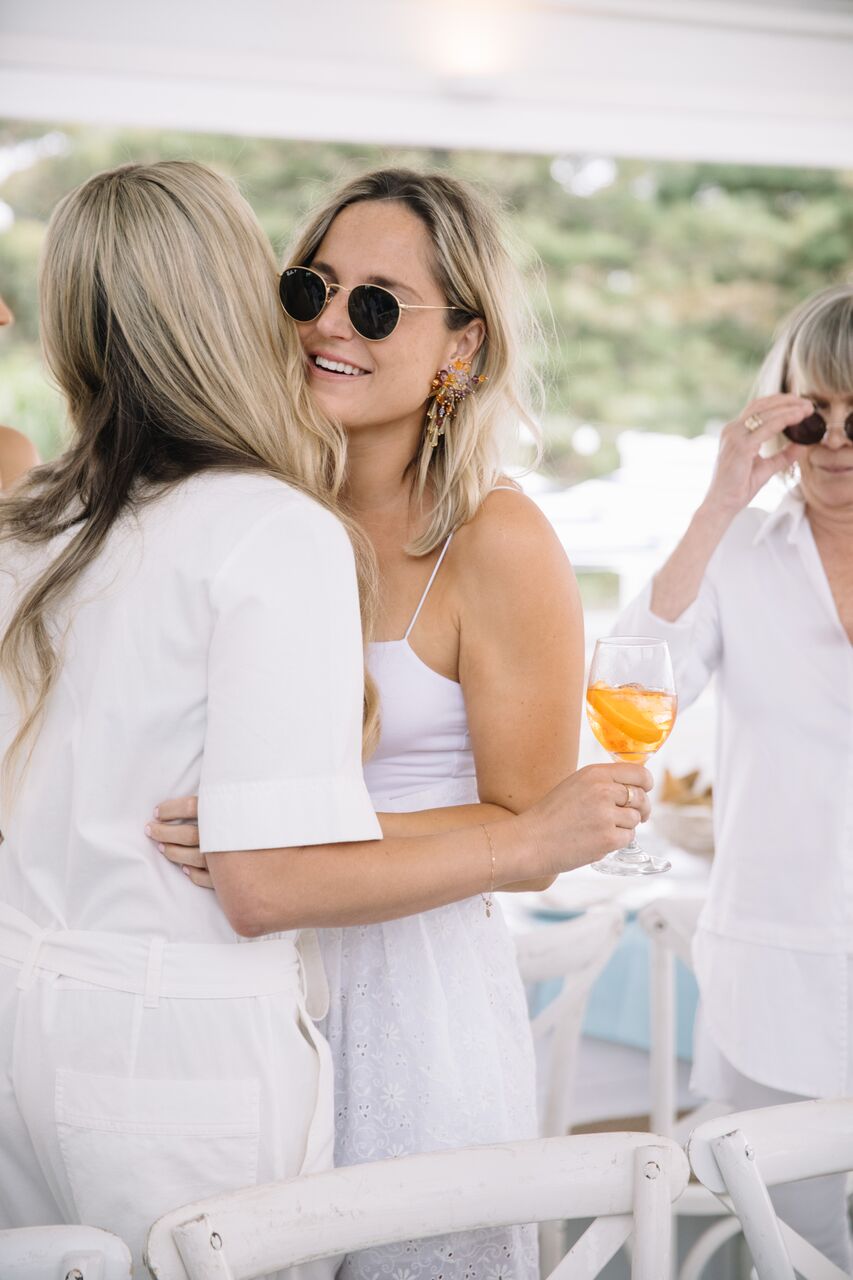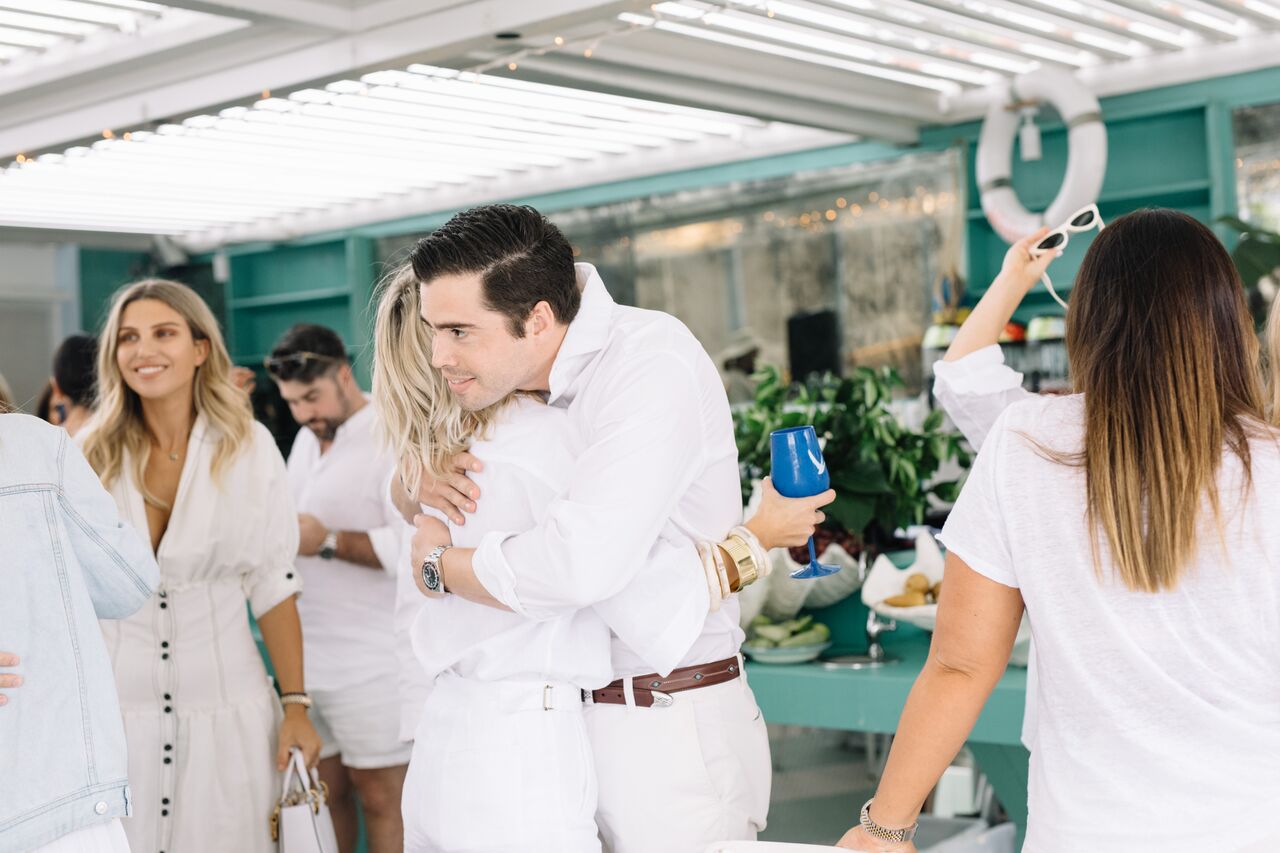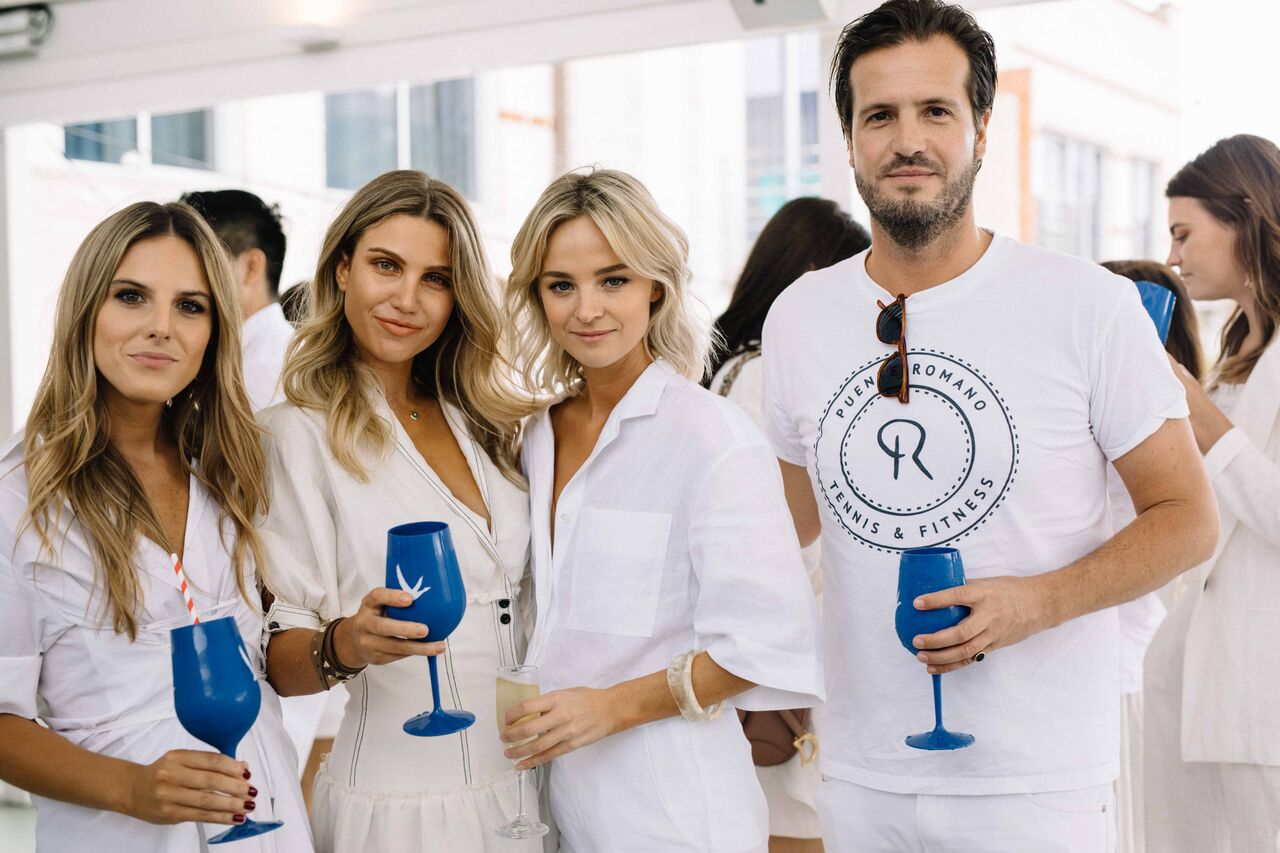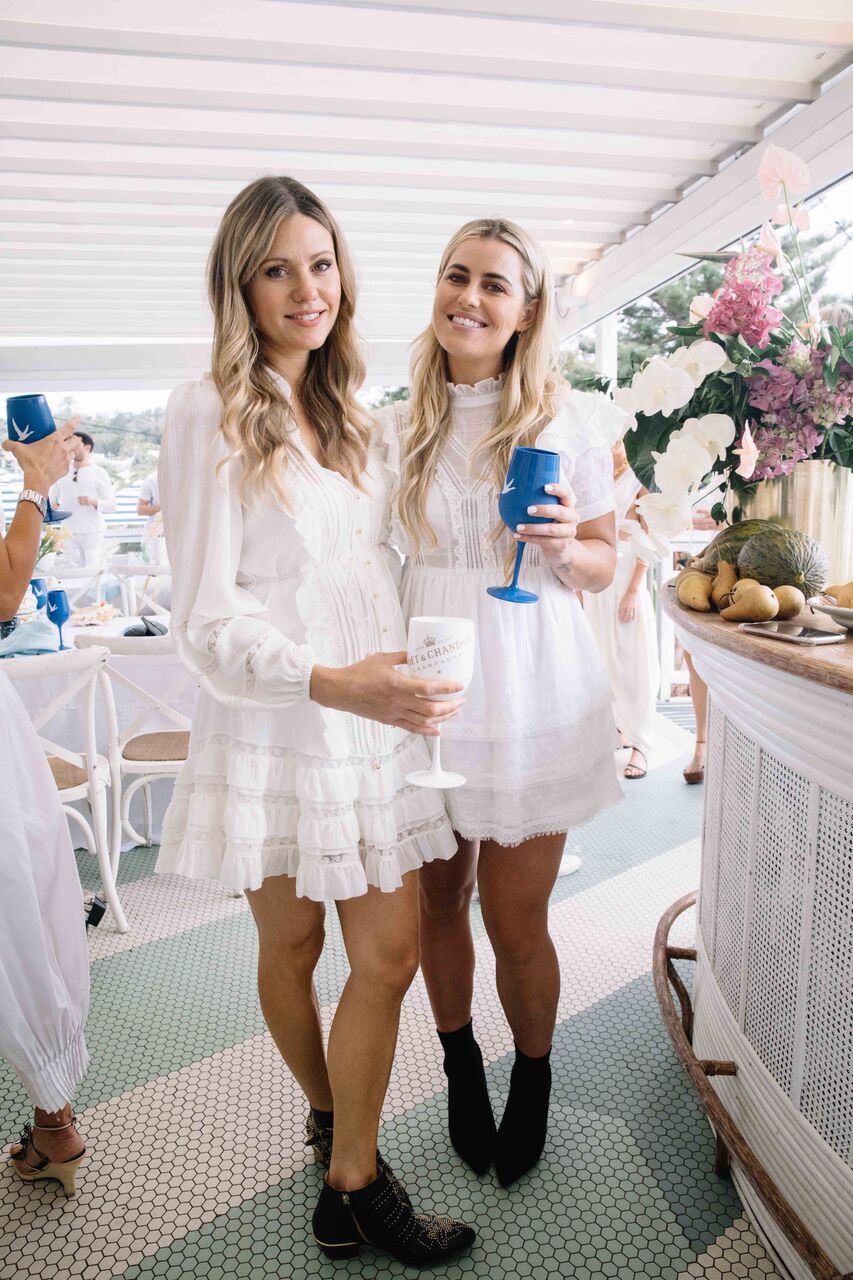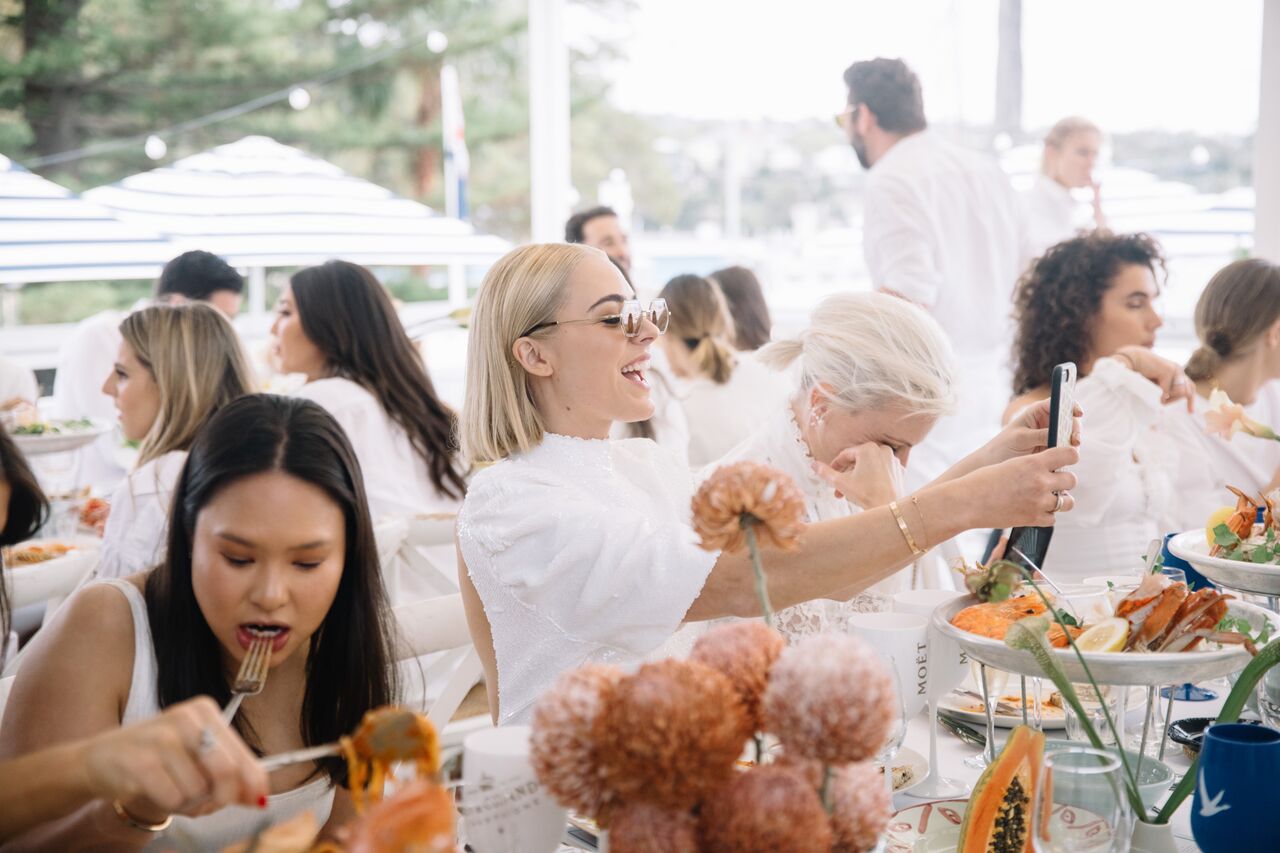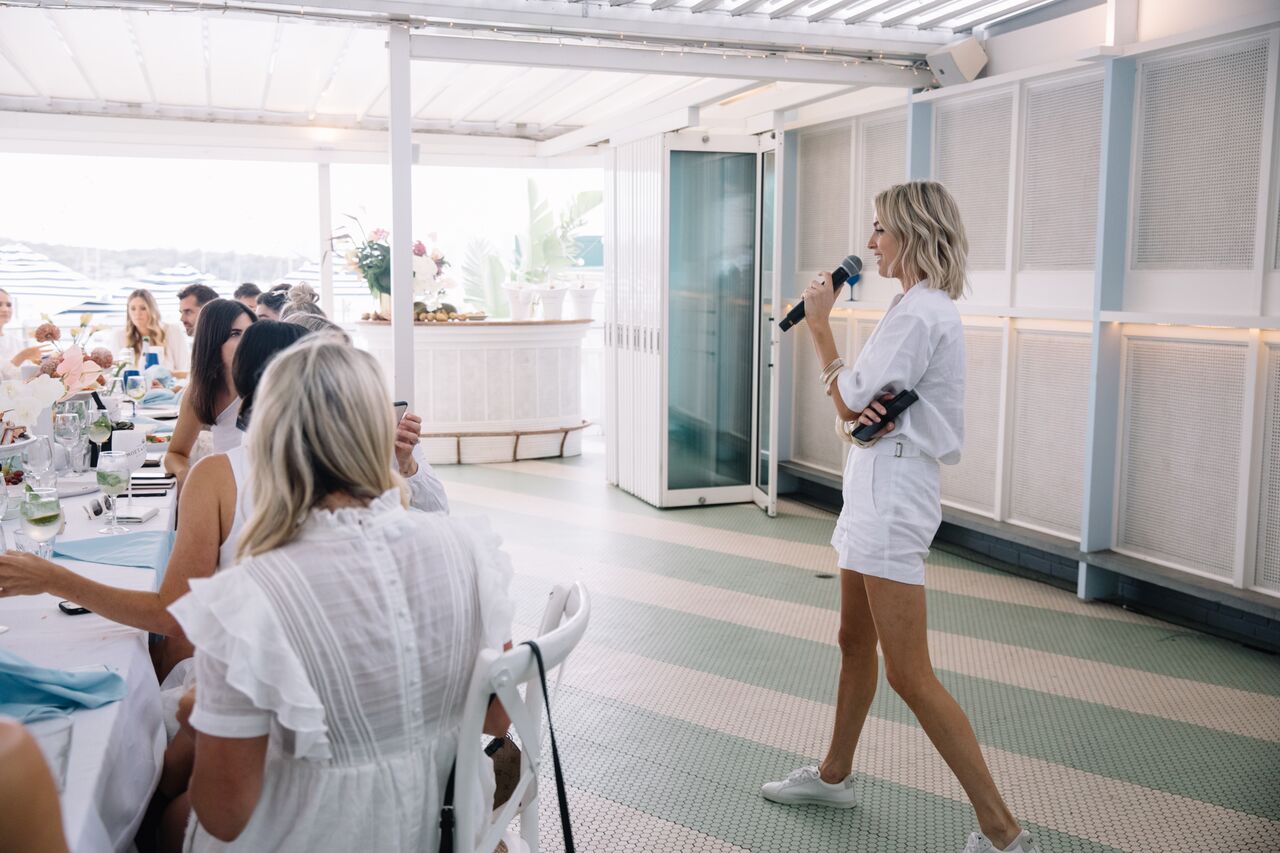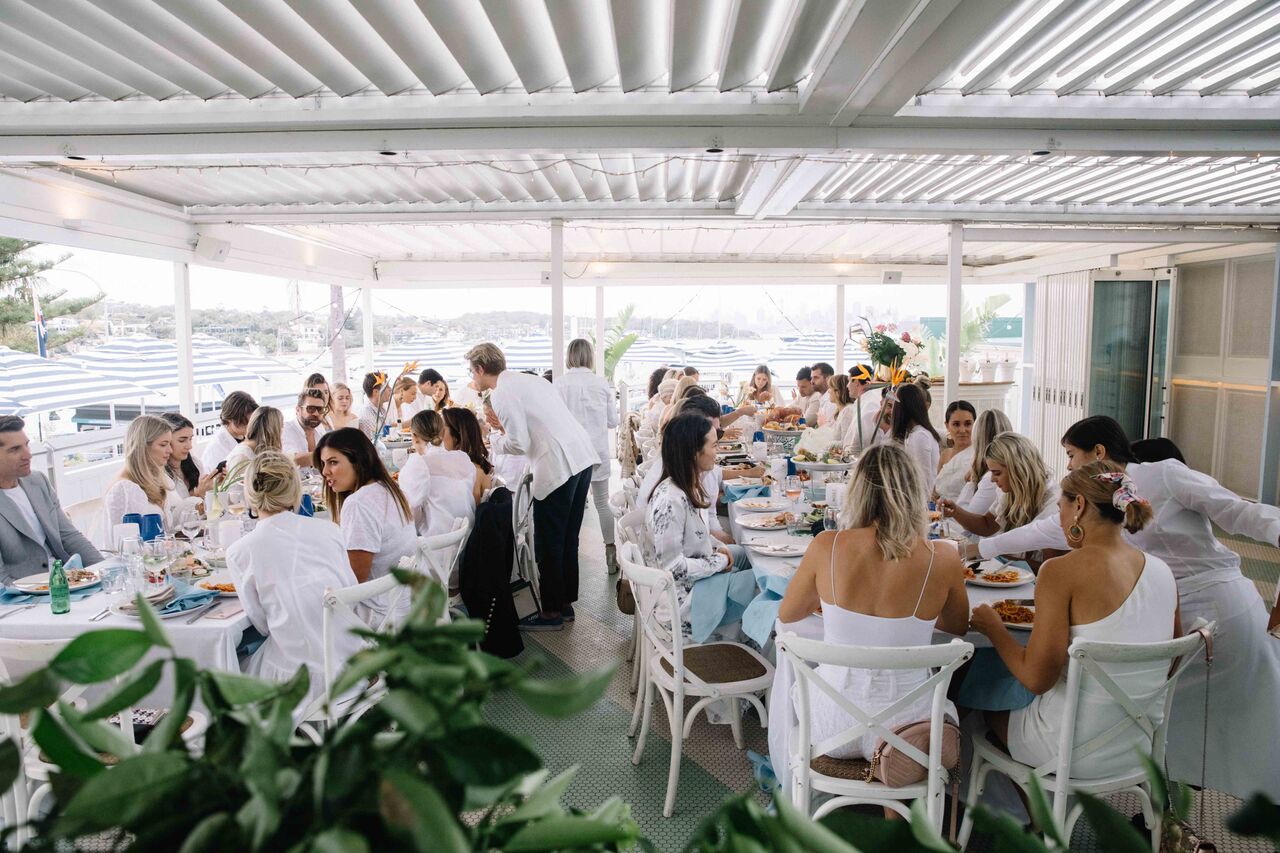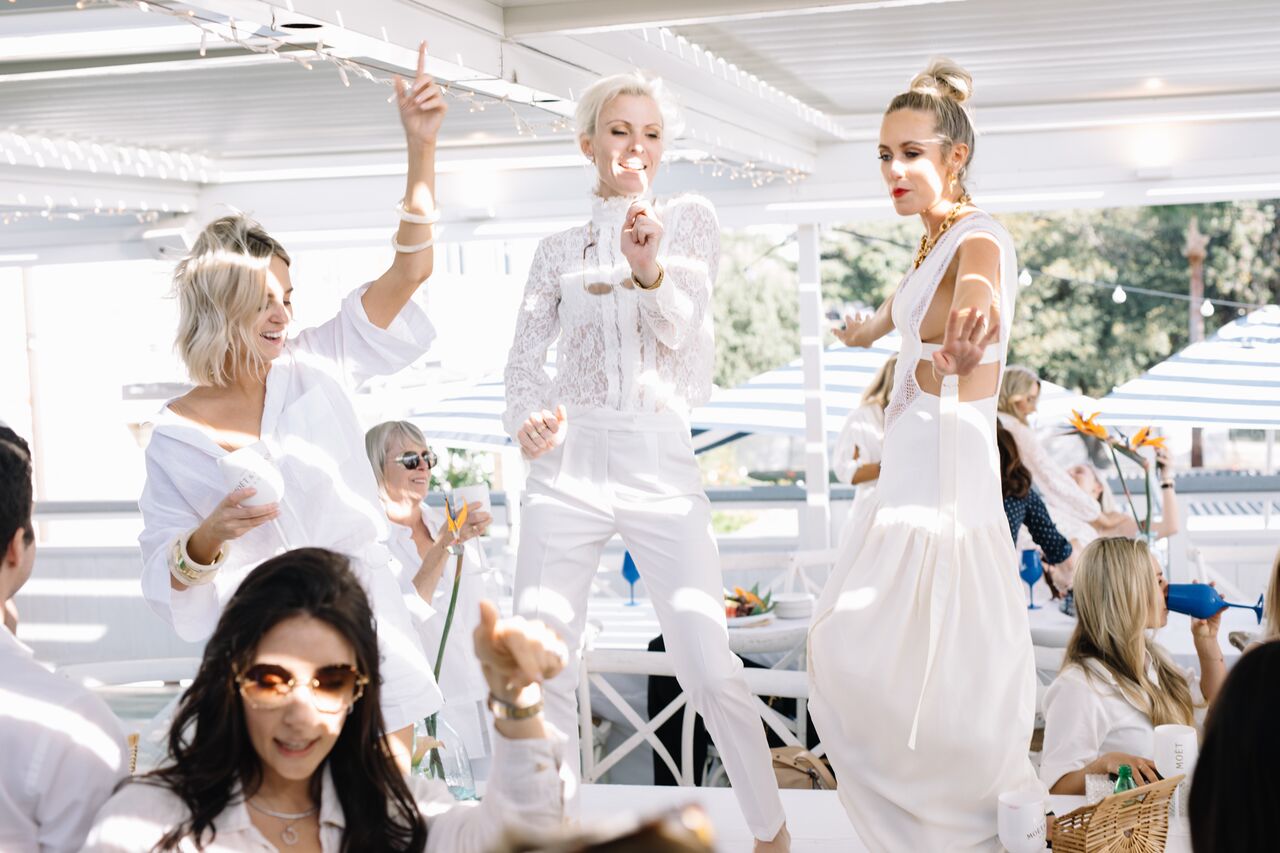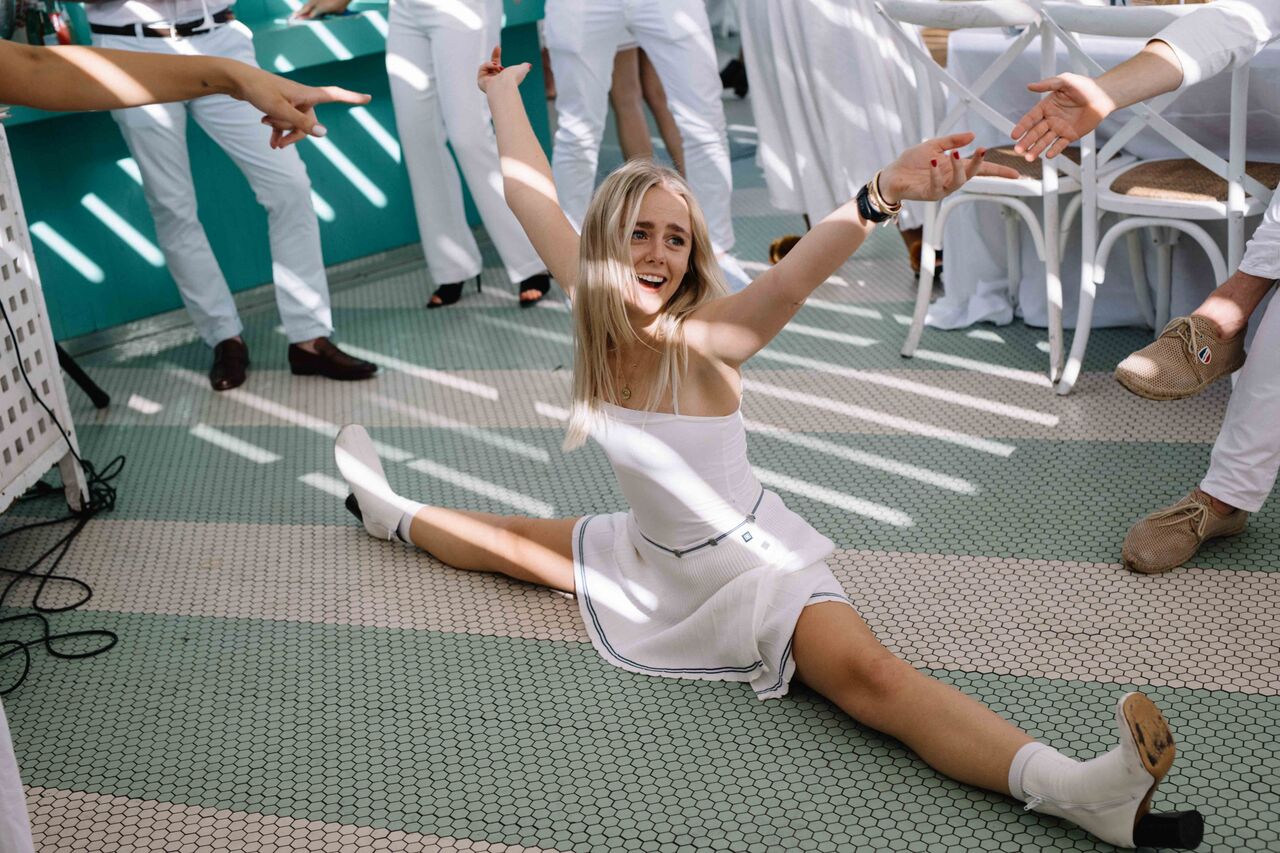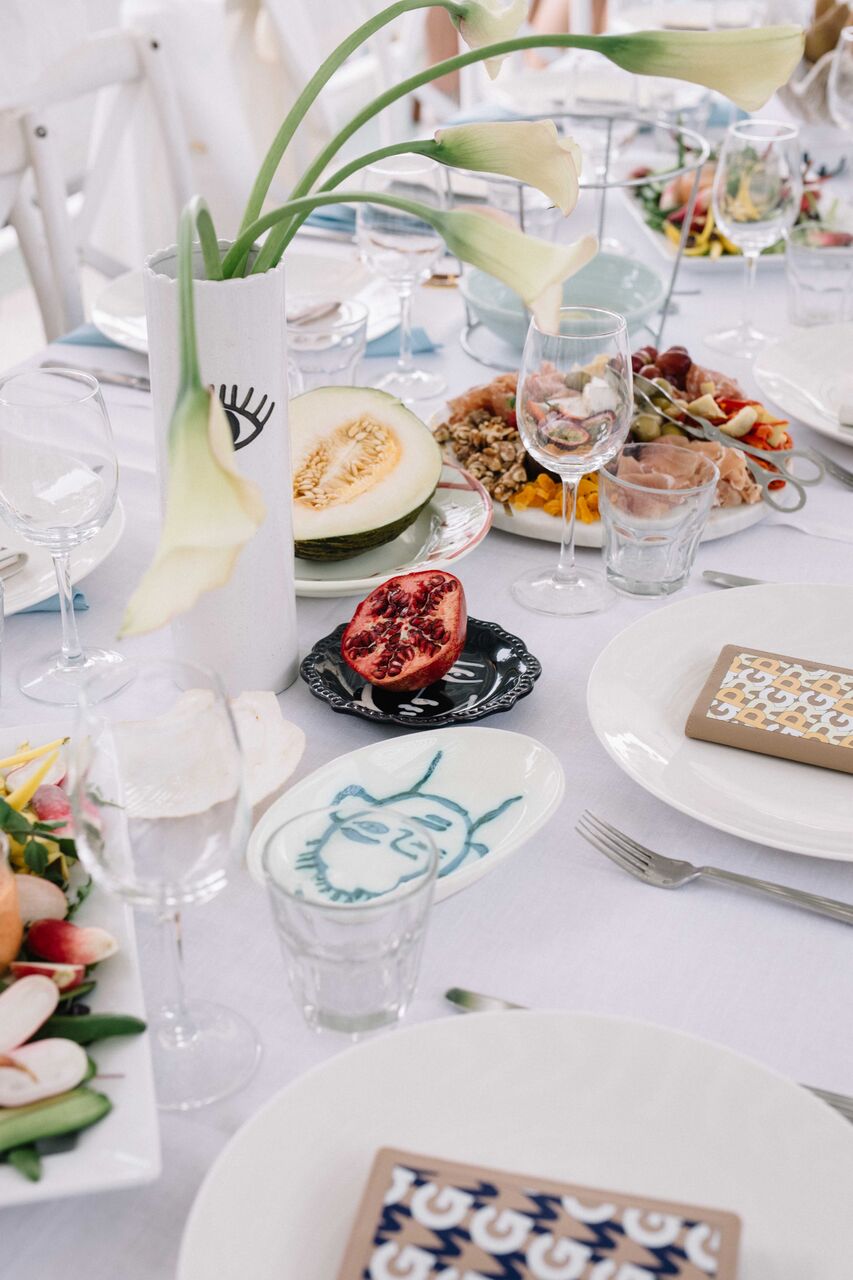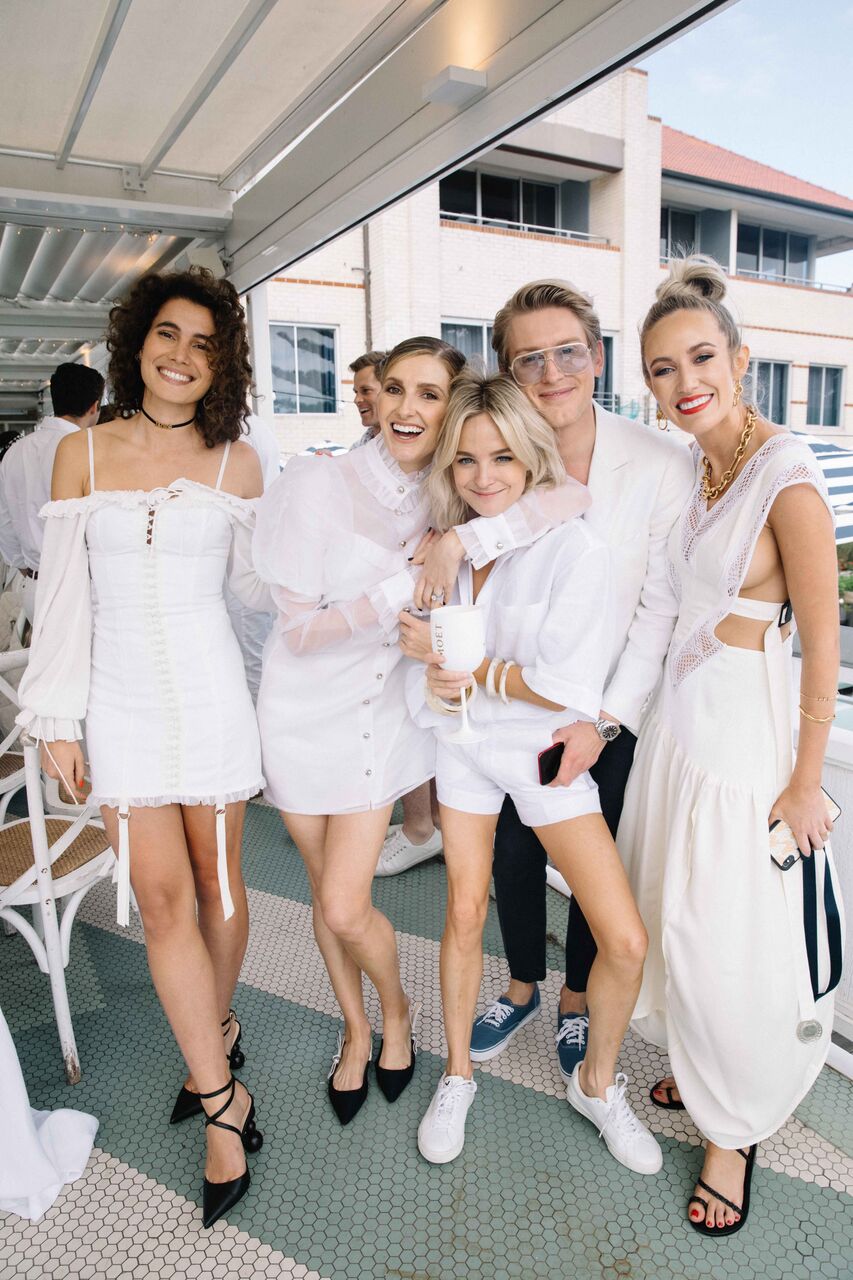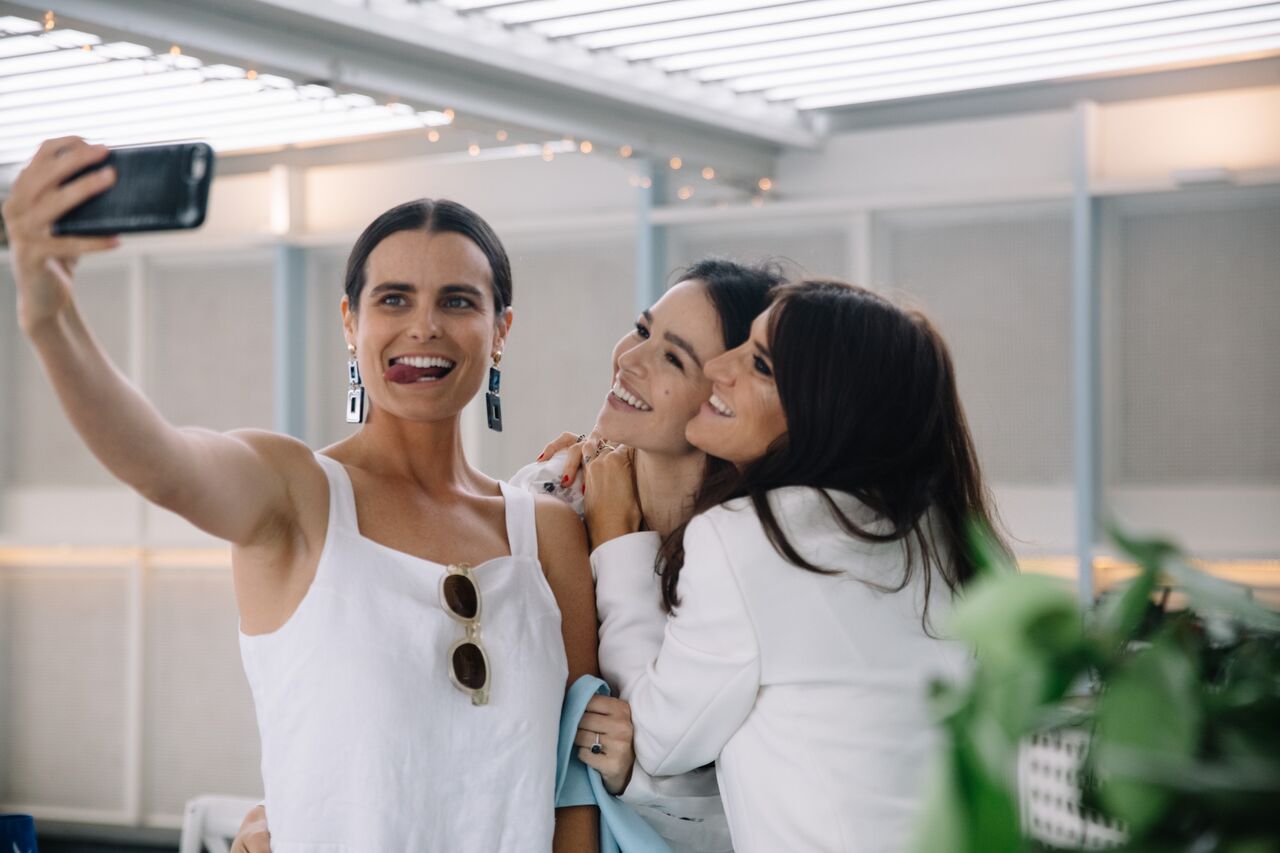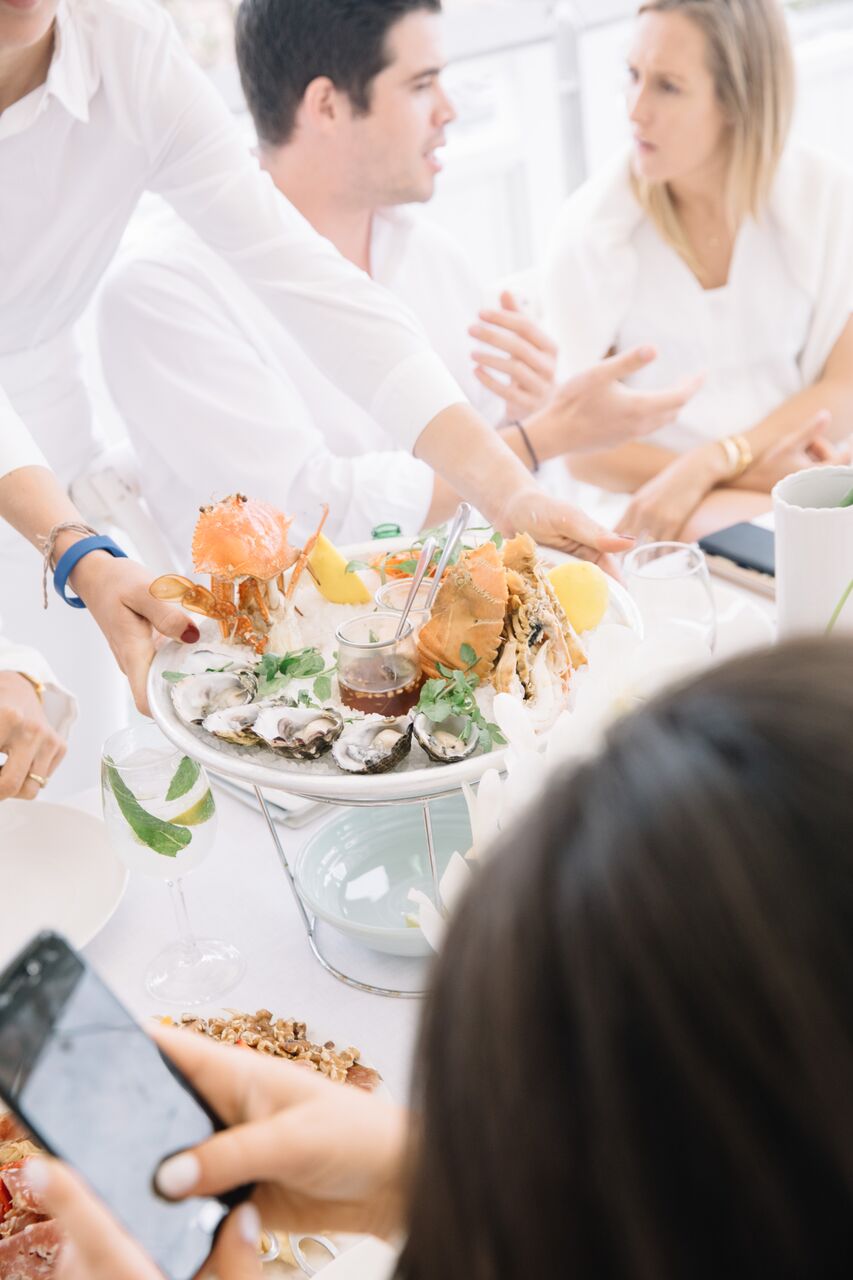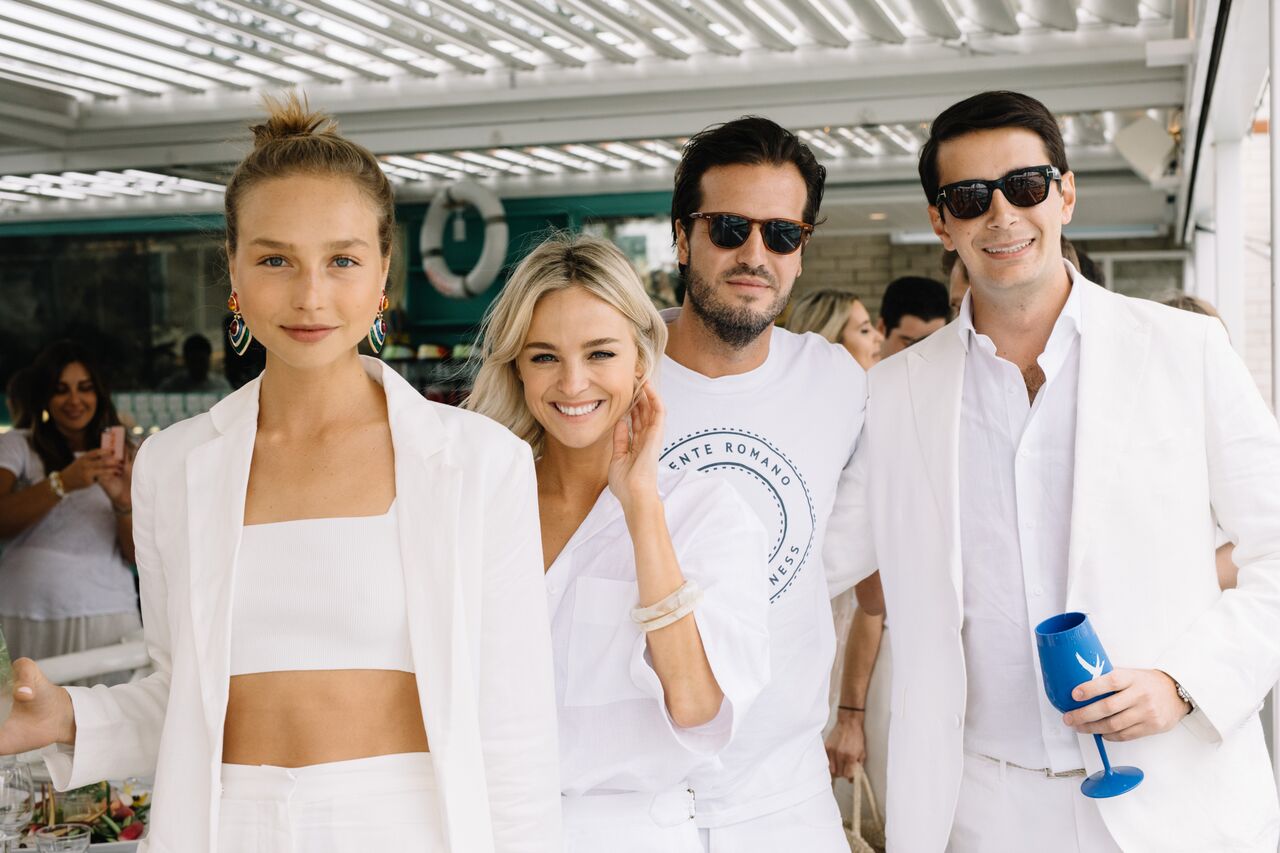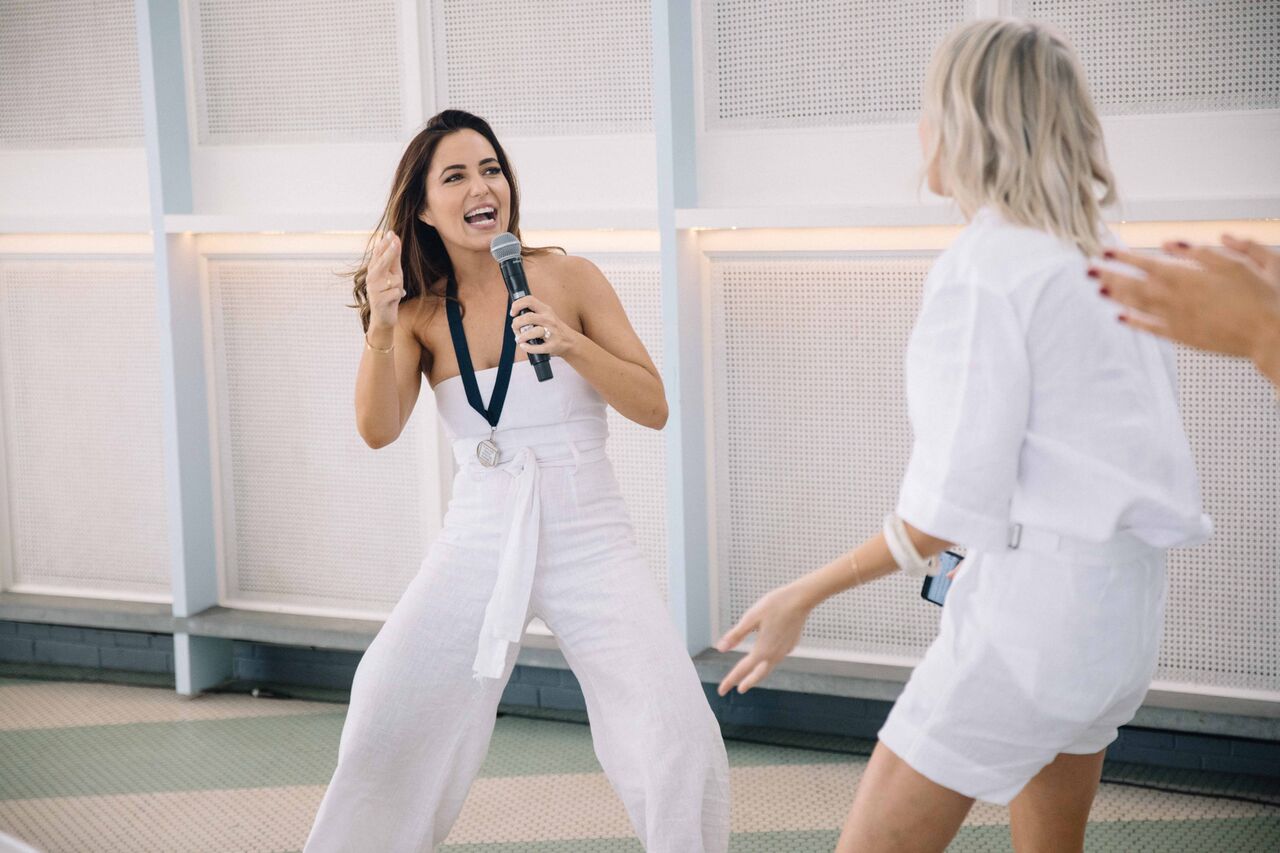 The first days of summer mean one thing in my diary – time to throw another Party with Nardy soiree for my nearest and dearest!
I started PwN a few years ago as a way of saying thank you to my friends for their support throughout the year. And it's now evolved in to an annual event – an afternoon towards the end of the year where everyone can mingle over amazing food and drinks and let their hair down.
This year my theme was 'Euro Blanc' – I wanted to transport the gang back to the sandy beaches of the south of France. I had such an amazing time there in August and wanted to bring that heady mix of elegance and naughtiness back to my home city. The kind of vibe where you start the afternoon off dining on amazing seafood and finish it dancing on the tables waving your napkin a la le club 55!
With my amazing collaborators we brought the to the eastern suburbs' hottest summer destination, Watsons Bay Boutique Hotel. Event stylist's The Make Haus took inspiration from the iconic Club 55 on the French Riviera, creating table settings of ocean-coloured Alex and Trahanas ceramics, abstract blooms and vibrant fresh fruit displays and The Daily Edited designed chic place settings and menus.
The theme continued with the food – Watsons Bay Boutique Hotel served feasting platters of fresh local seafood, Italian antipasto sharers, straight-from-the-sea spaghetti marinara and gorgeous salads and crudités. We kick started the party with a specially-created cocktail, the Grey Goose Le Grand Fizz, and clinked glasses with Moët Ice Impérial – those bubbles went down VERY well! Gilbert Family Wines kept the drinks flowing as we dined and we all stayed suitably hydrated with Santa Vittoria water.
My guests threw themselves in to theme wearing all-white and clearing their diaries for the rest of the day. And good job they did, because as soon as DJ Alice Q started the music this crowd were on their feet and then the fun continued and Mr Daimon Downey had everyone dancing on the tables,  There was even an impromptu karaoke session.
This was the most legendary PWN to date. A huge thanks to my amazing friends for making it truly memorable. I LOVE YOU ALL! The BEST way to sign off from an incredible 2018 – I'm already getting excited for next year!
Photography: Ash Larden.