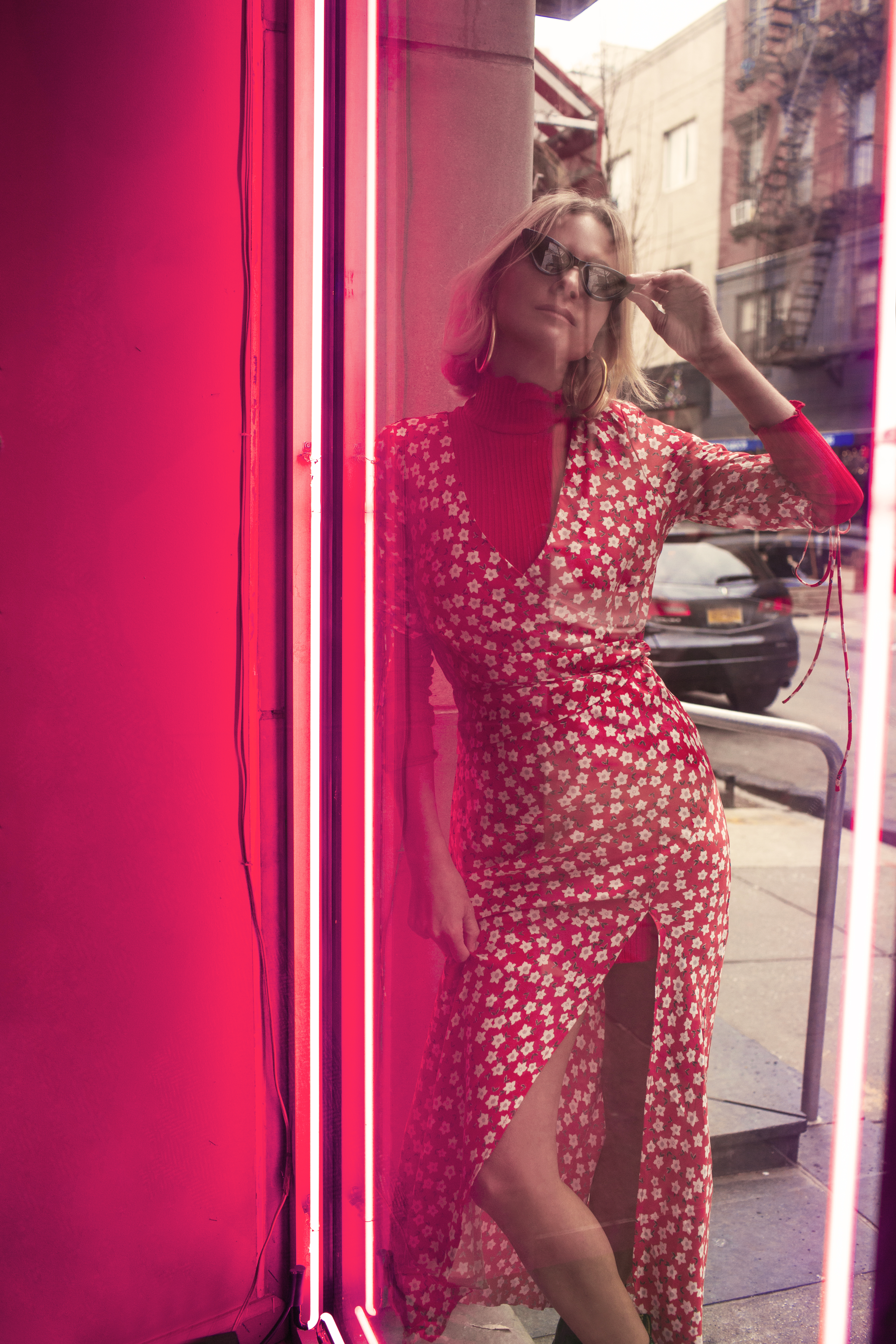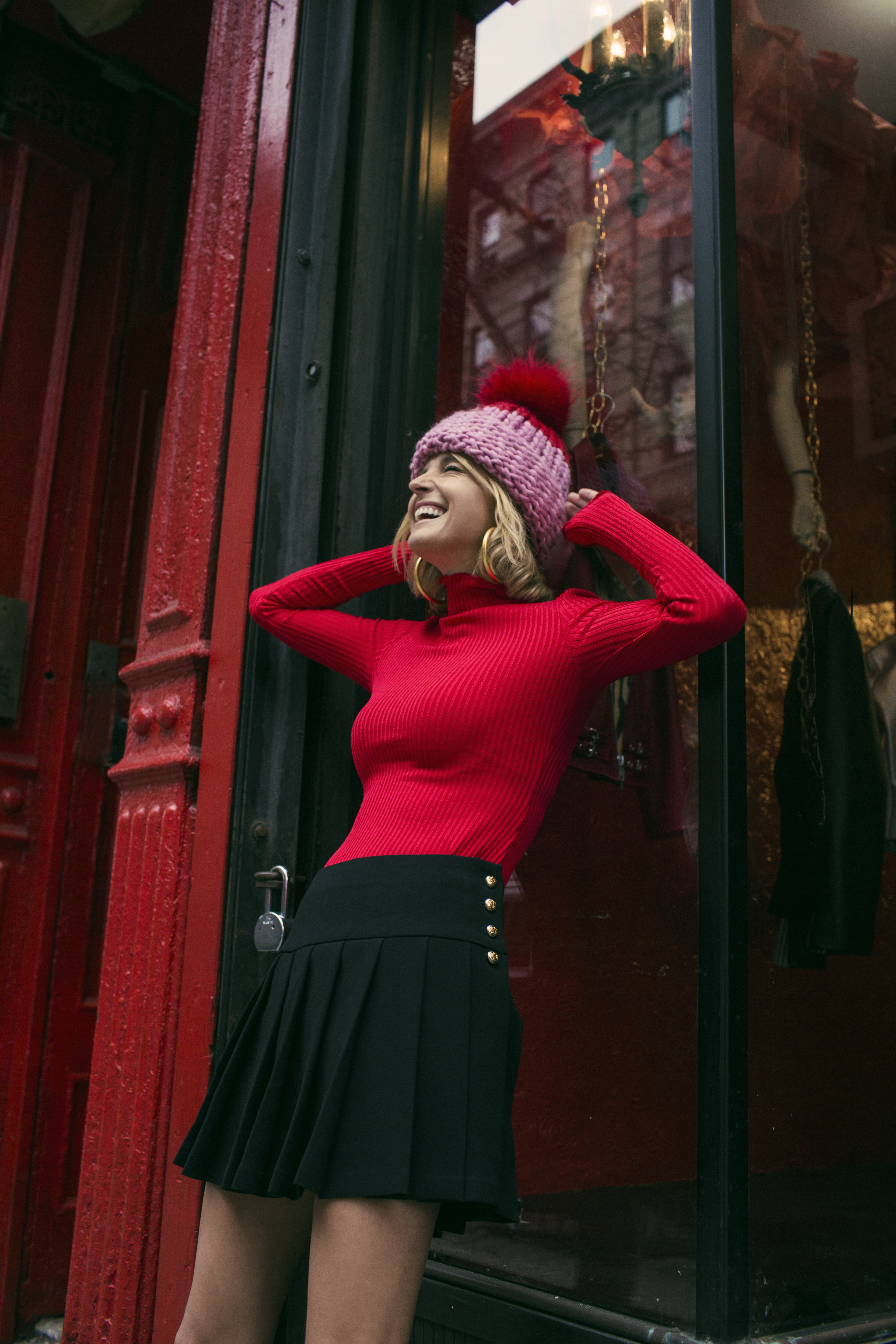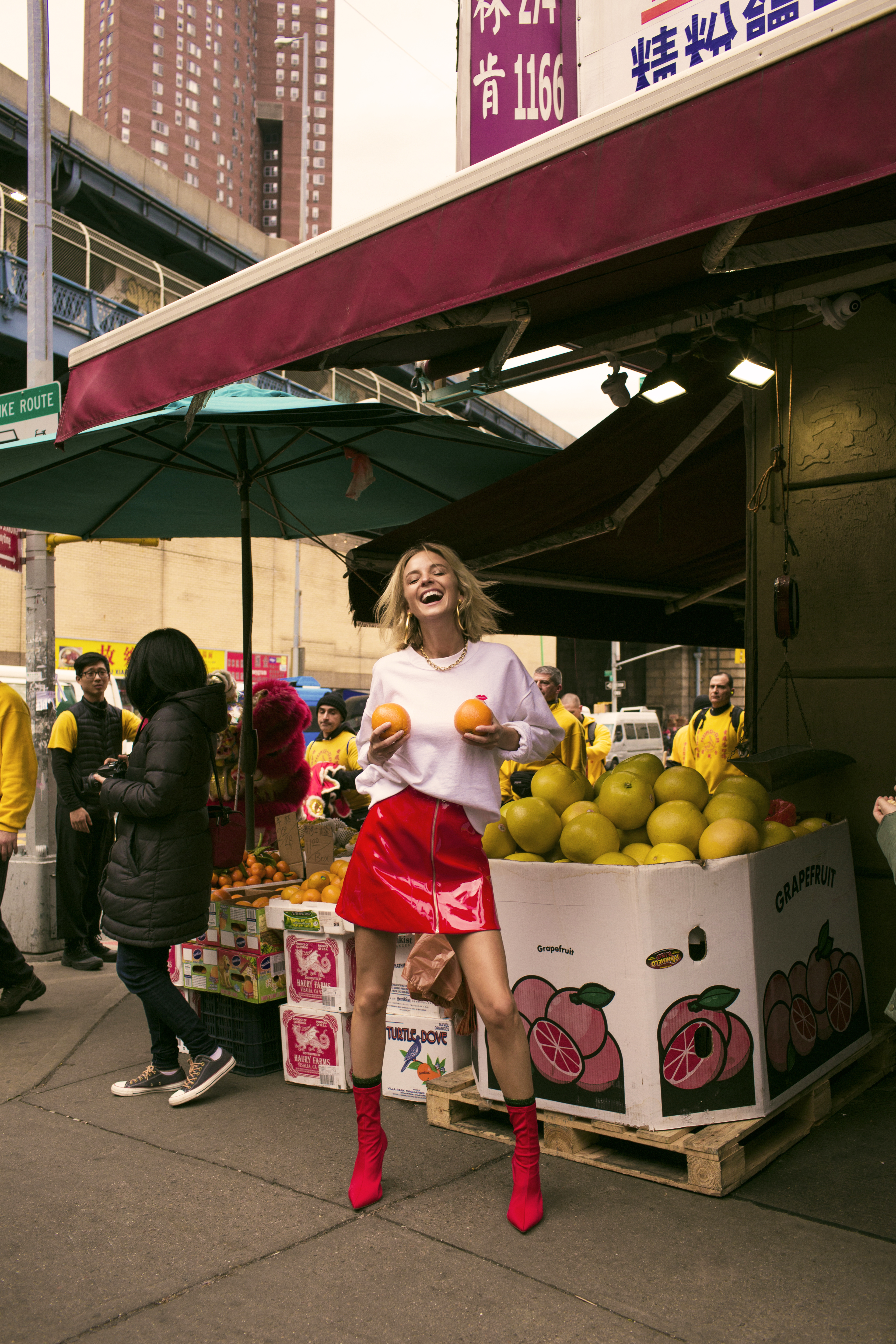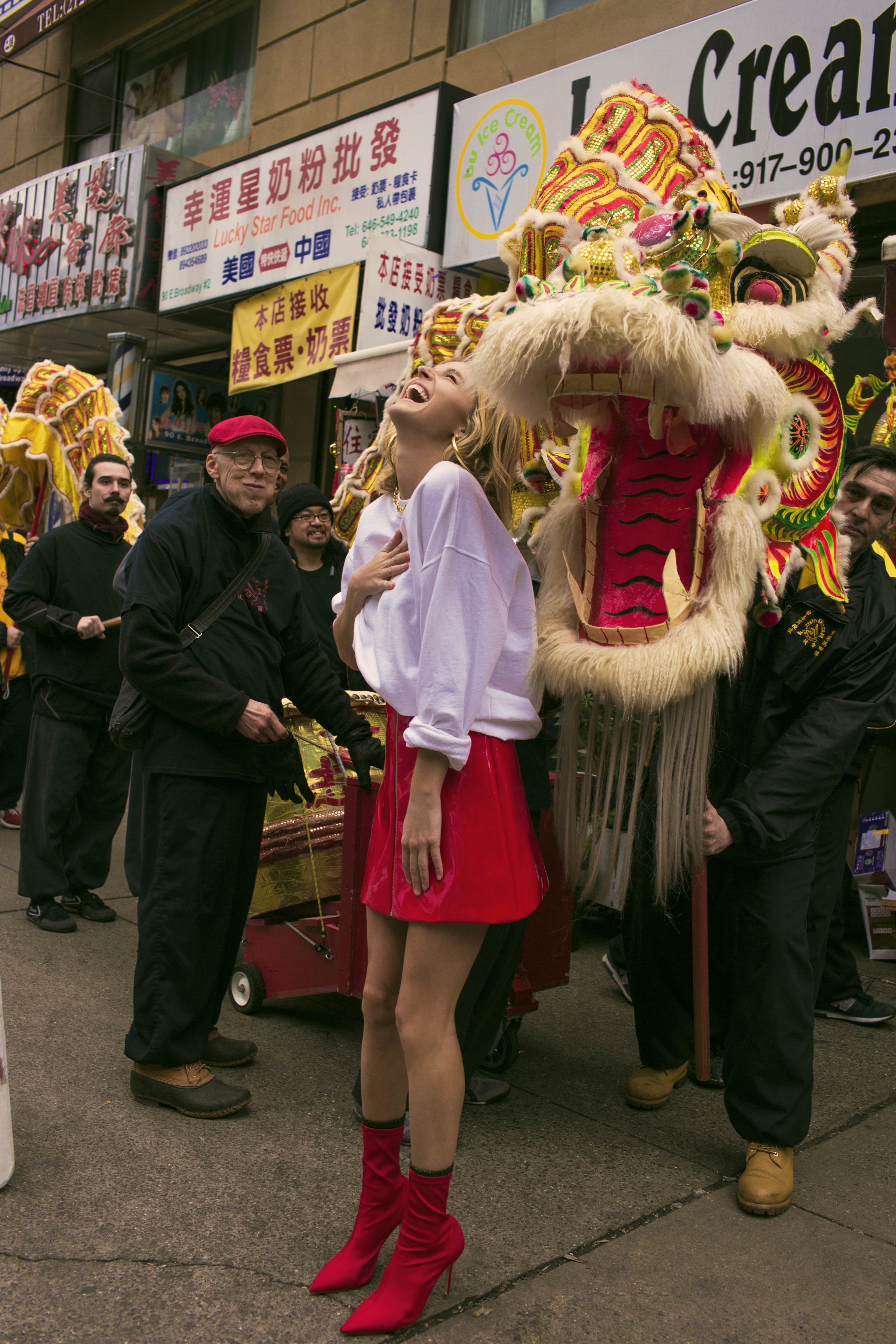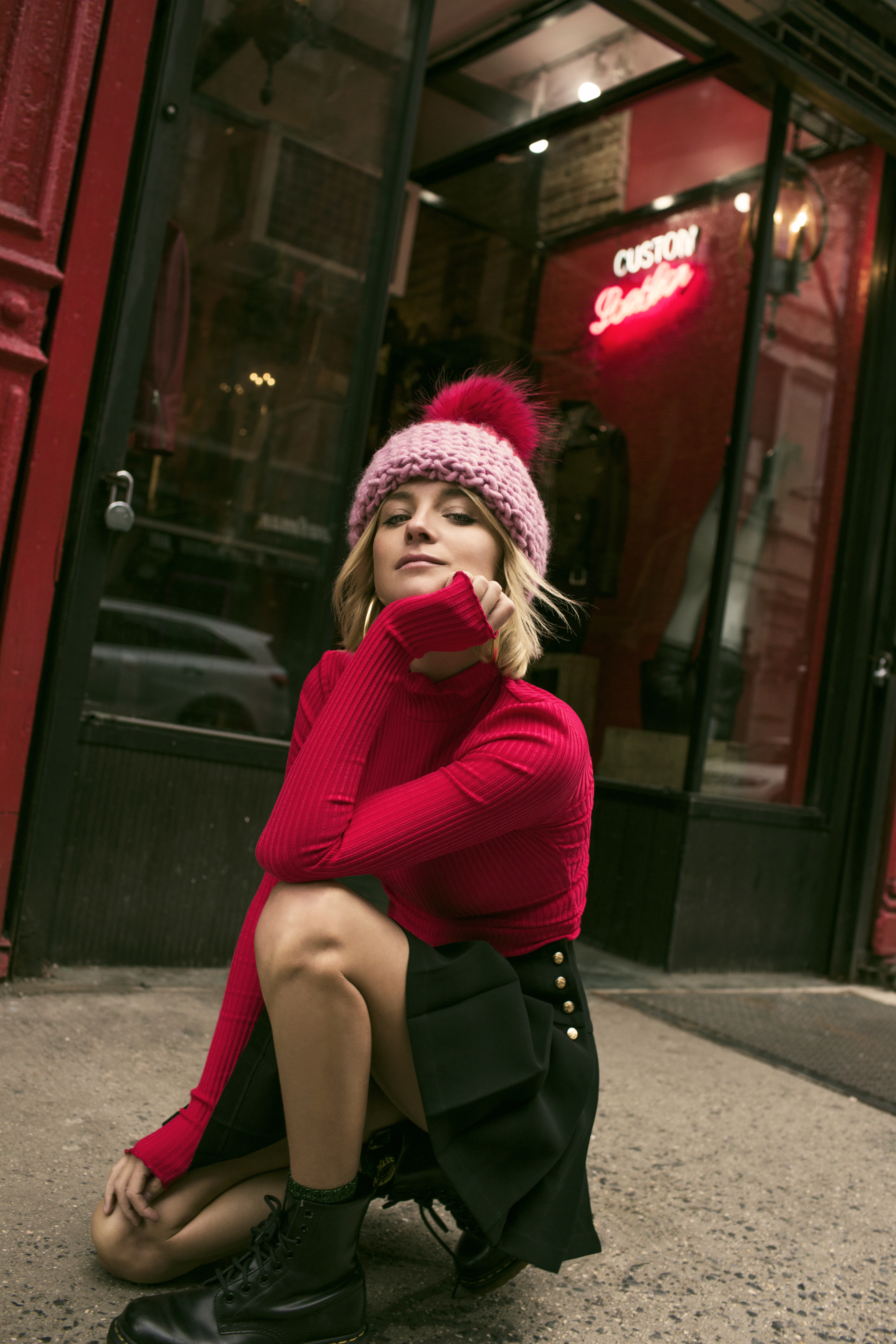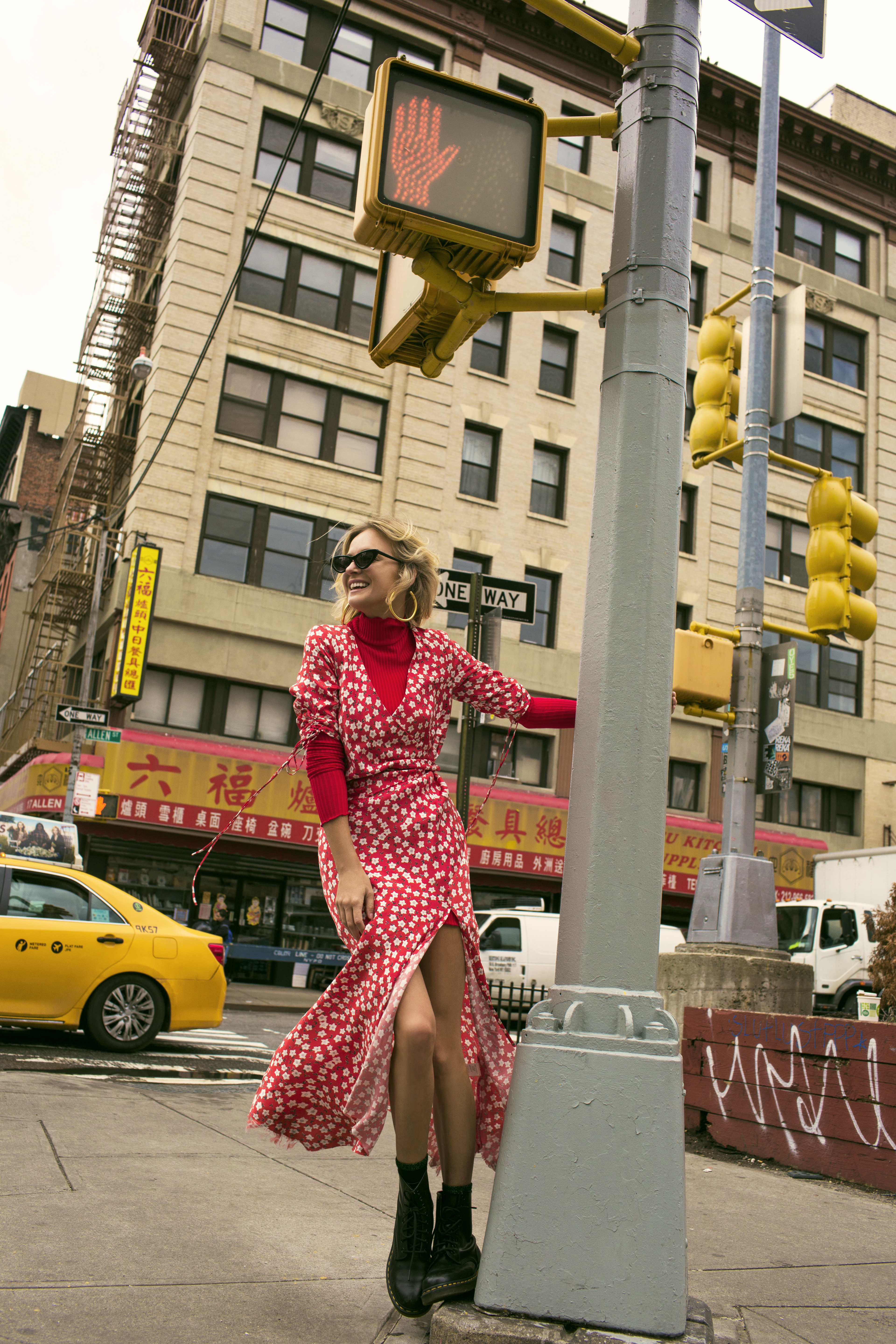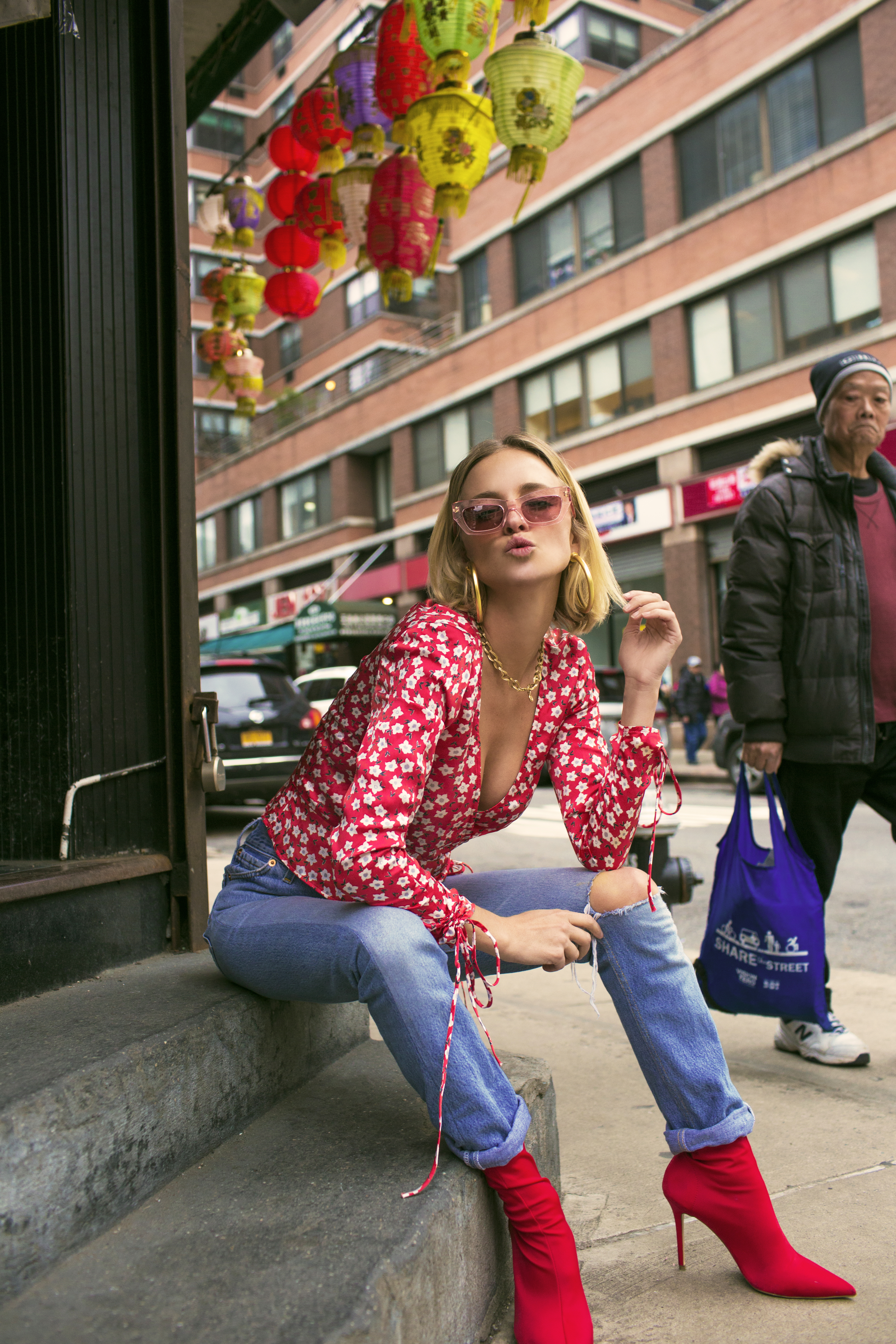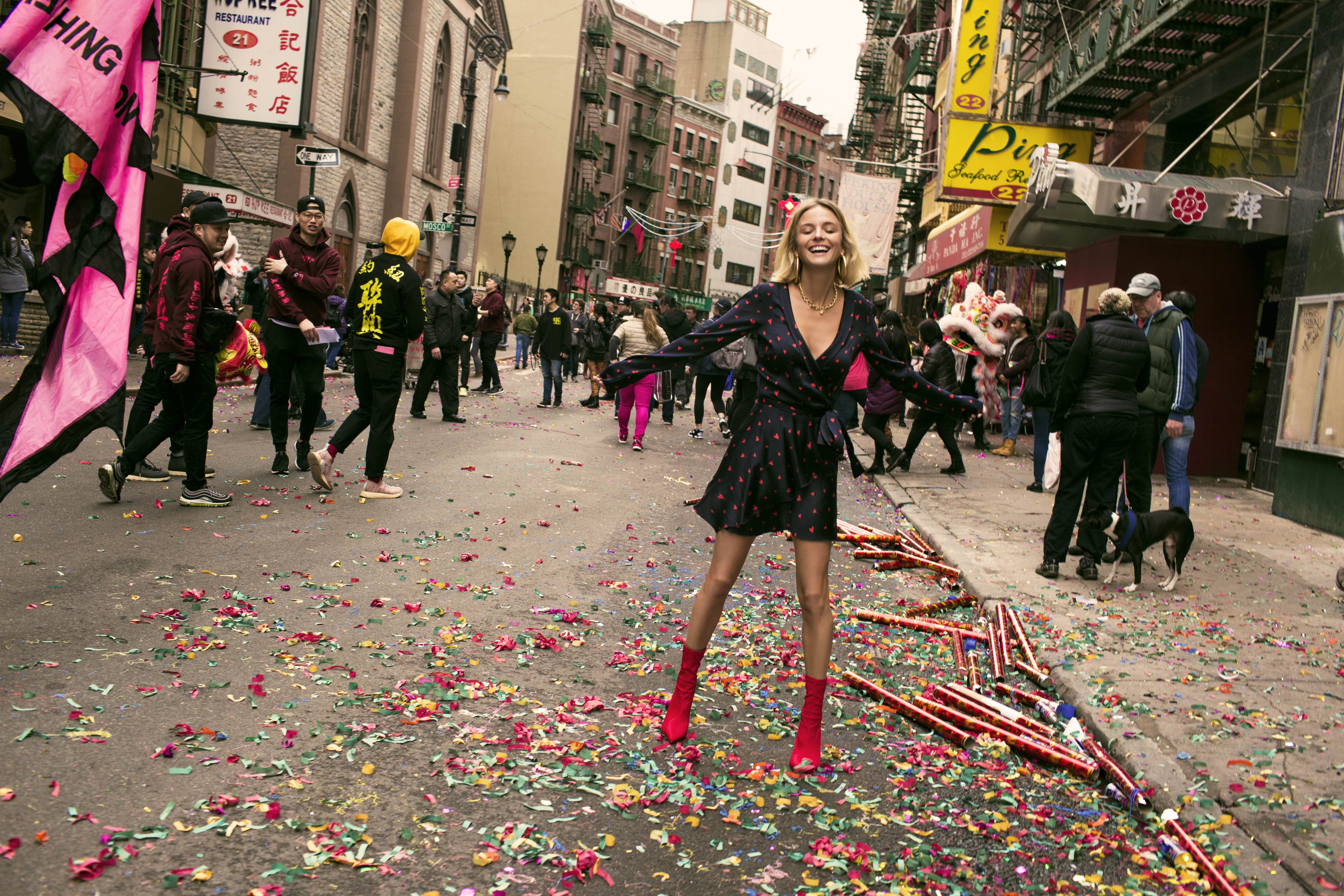 Manhattan's Chinatown always gets my pulse racing…it's so colourful so gritty. So when I laid eyes on new season Bec & Bridge with a whole lot of red going on I knew the perfect location to bring these looks to life – and have a hilarious time entertaining the onlookers!
Bec & Bridge puts a smile on my face and some fun in to my wardrobe. I'm feeling Italian bella vibes from the red printed wrap dress and blouse and I gave it a 70's twist by layering the turtleneck underneath. The kilt was made for these edgy streets and gave me the opportunity to dust off my DMs, the black satin dress is pure playfulness and can we all take a moment to appreciate the PVC skirt – totally rock chic and so slick pared back with a simple Tee.
Where better to parade these looks than Chinatown, sashaying through the iconic streets, dancing with dragons and giggling with the crowd we attracted along the way!
My oh-so creative pal Zanita Whittington was behind the camera capturing each moment and the shoot was produced by my bestie with a bootie Ms Jordana Sexton. Together I think we made some ruby-red magic!
All garments via Bec & Bridge.