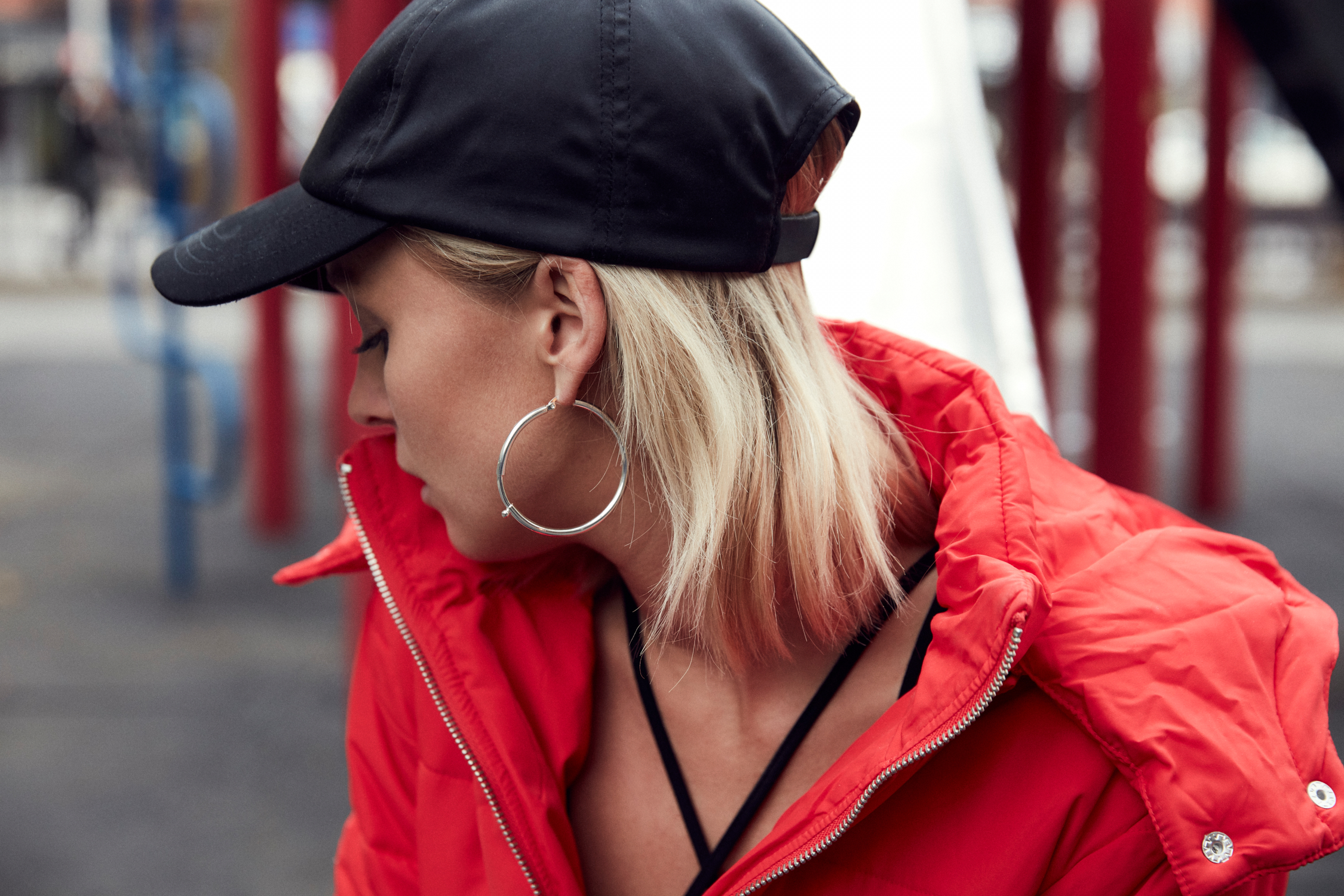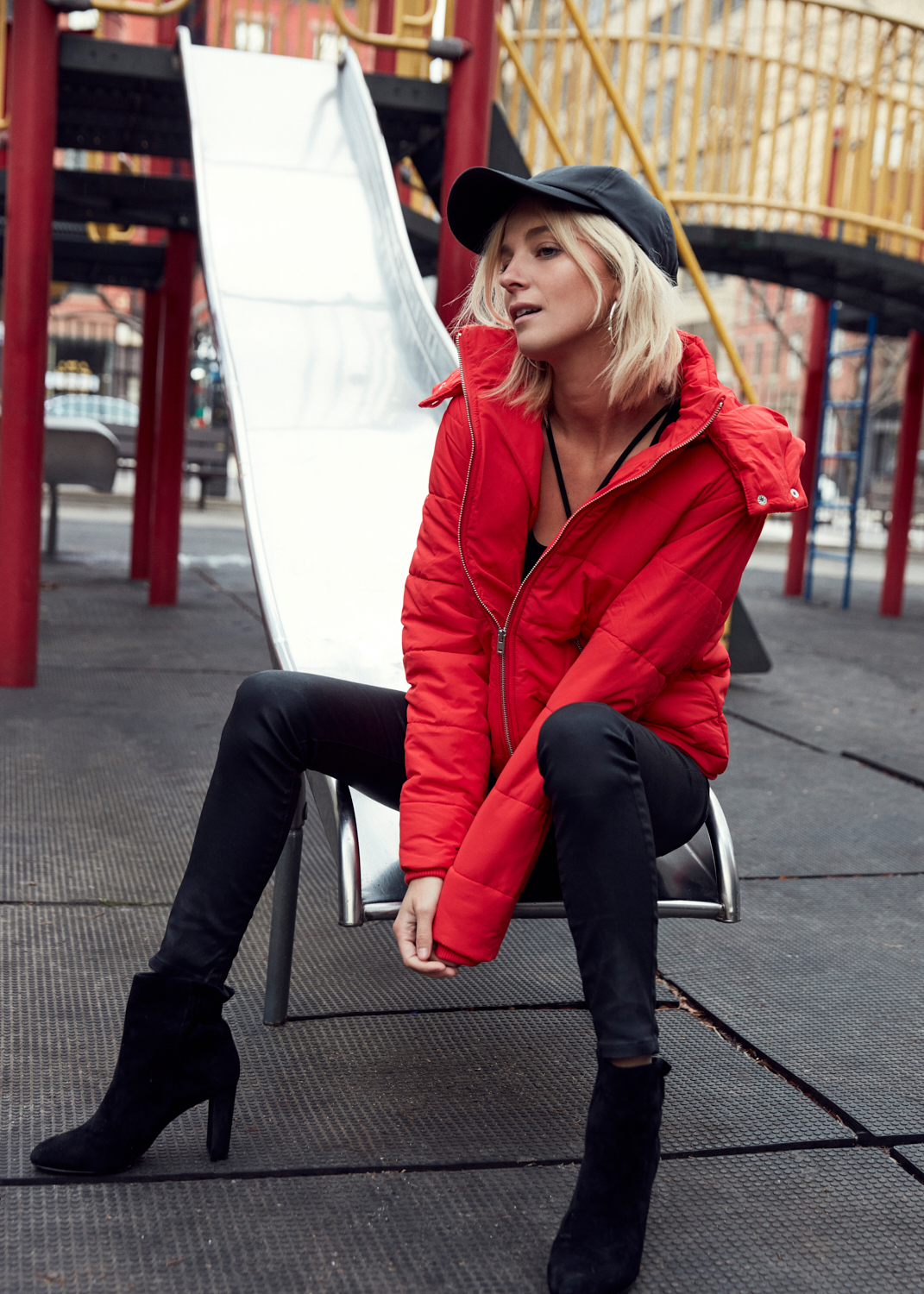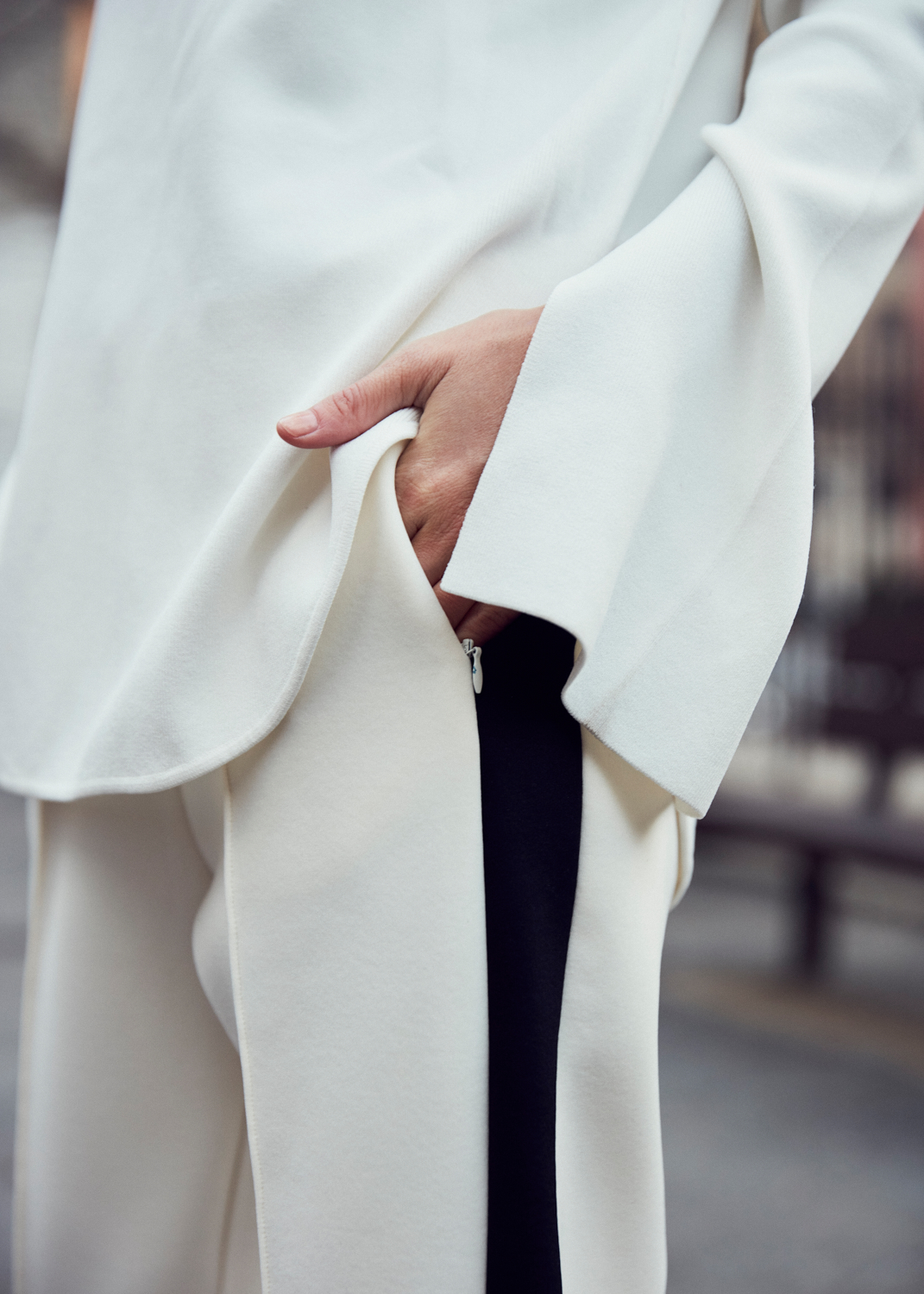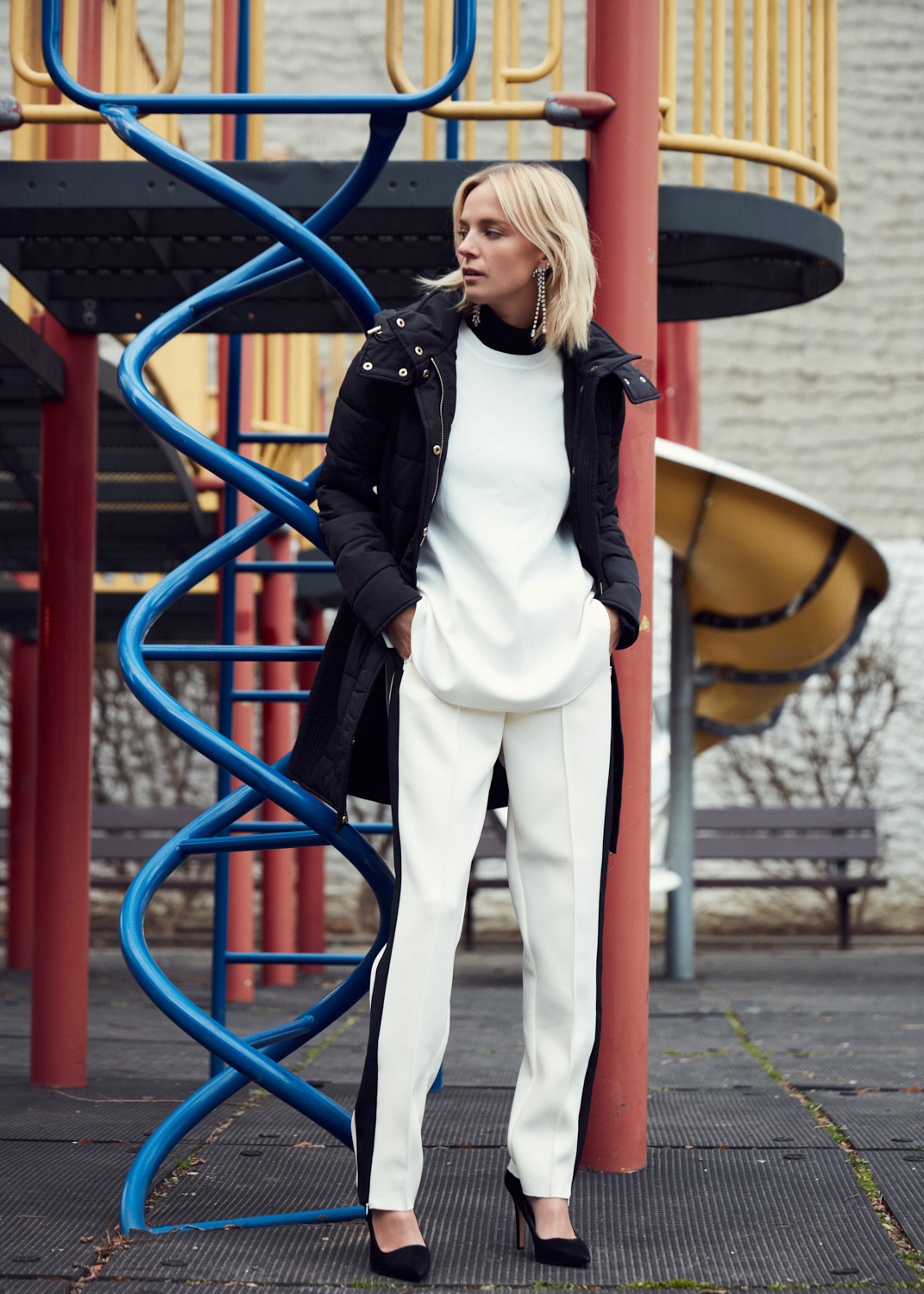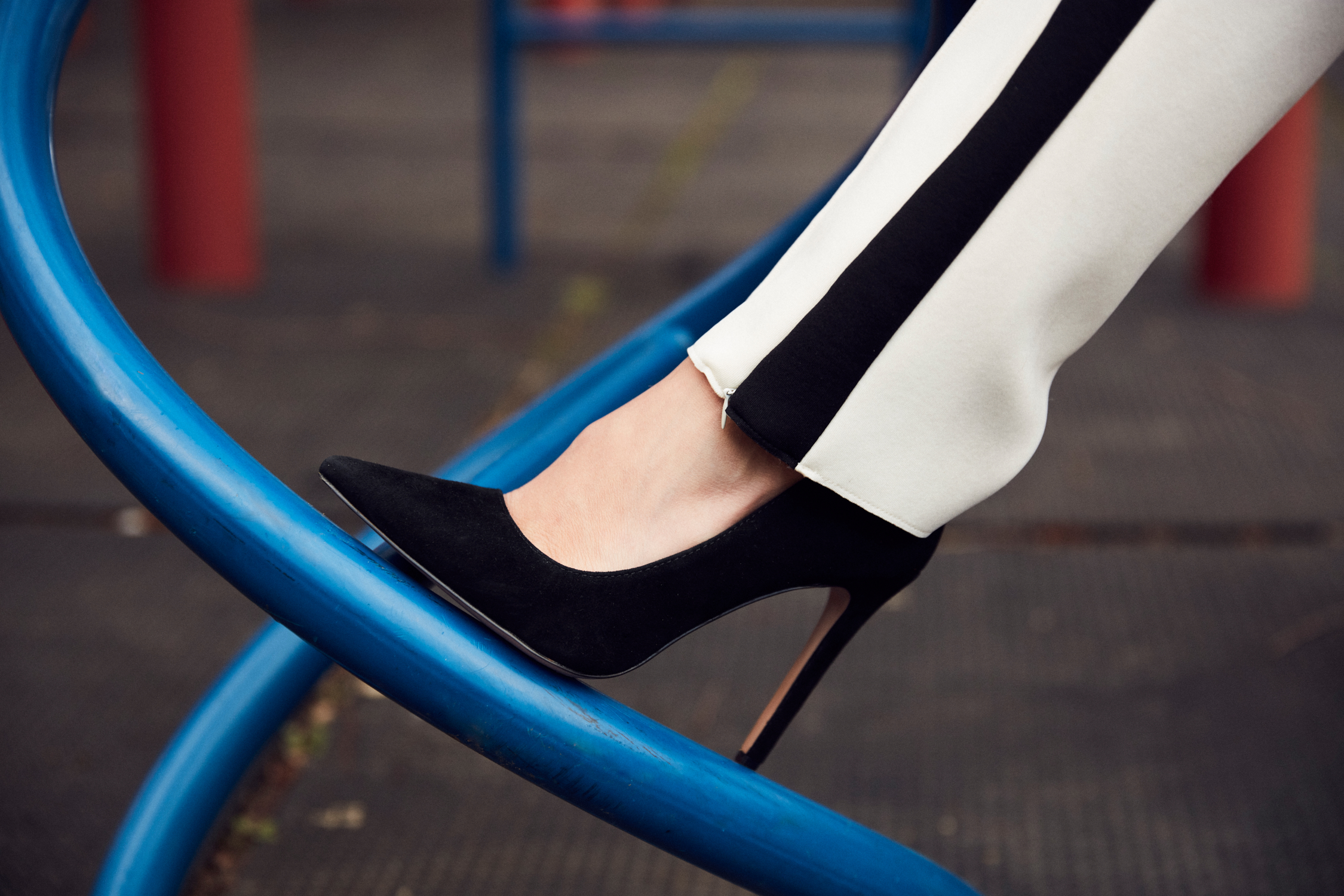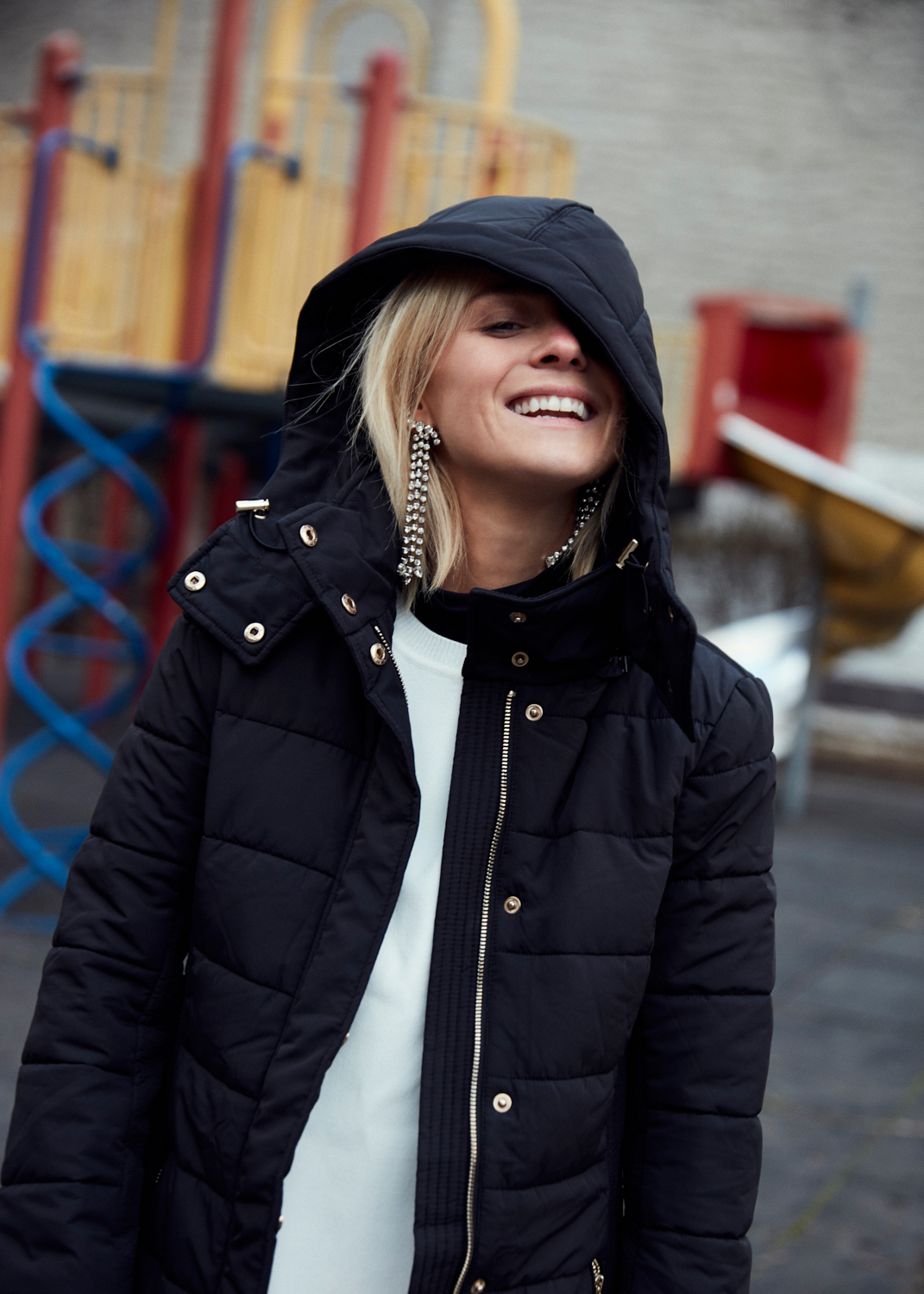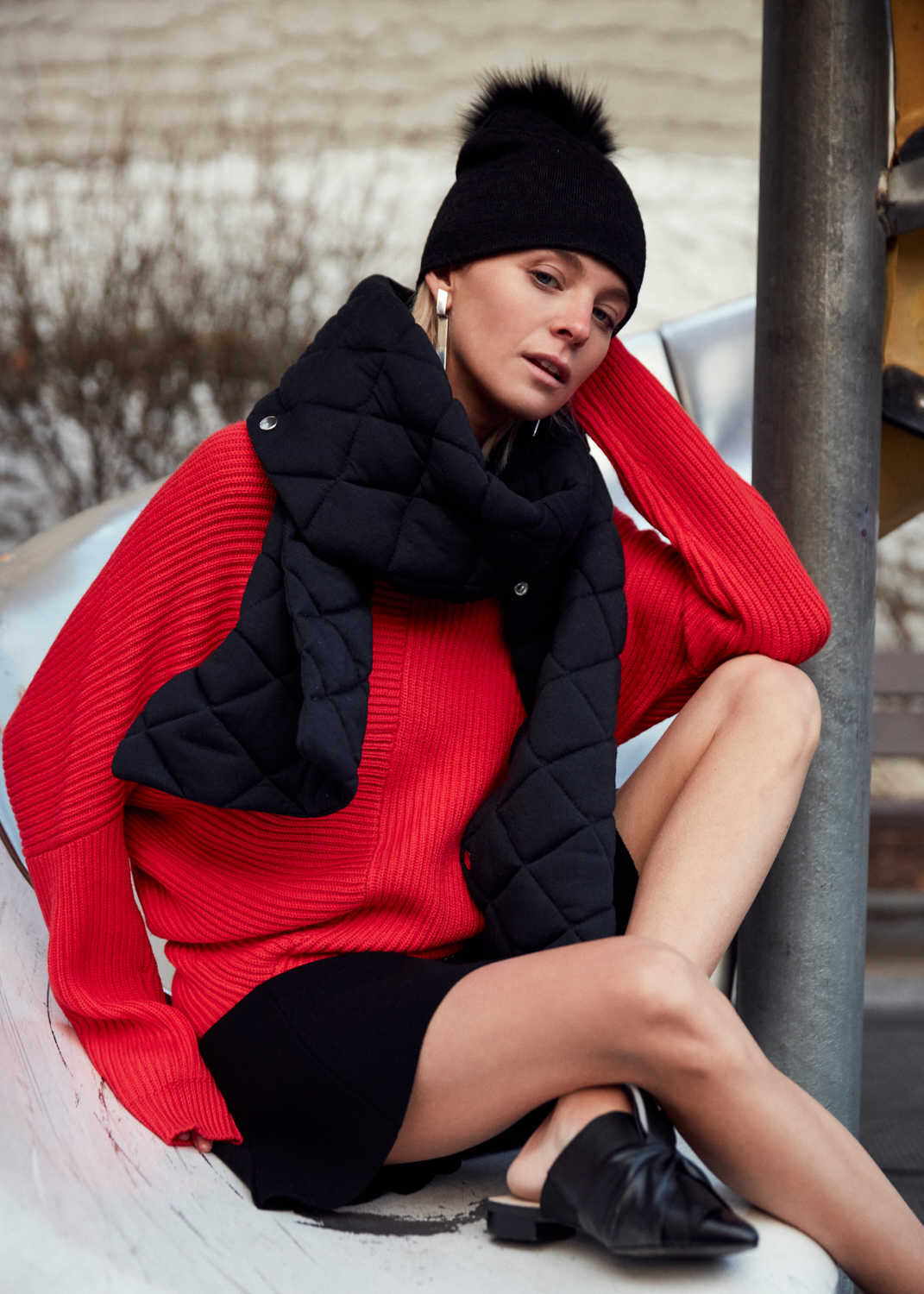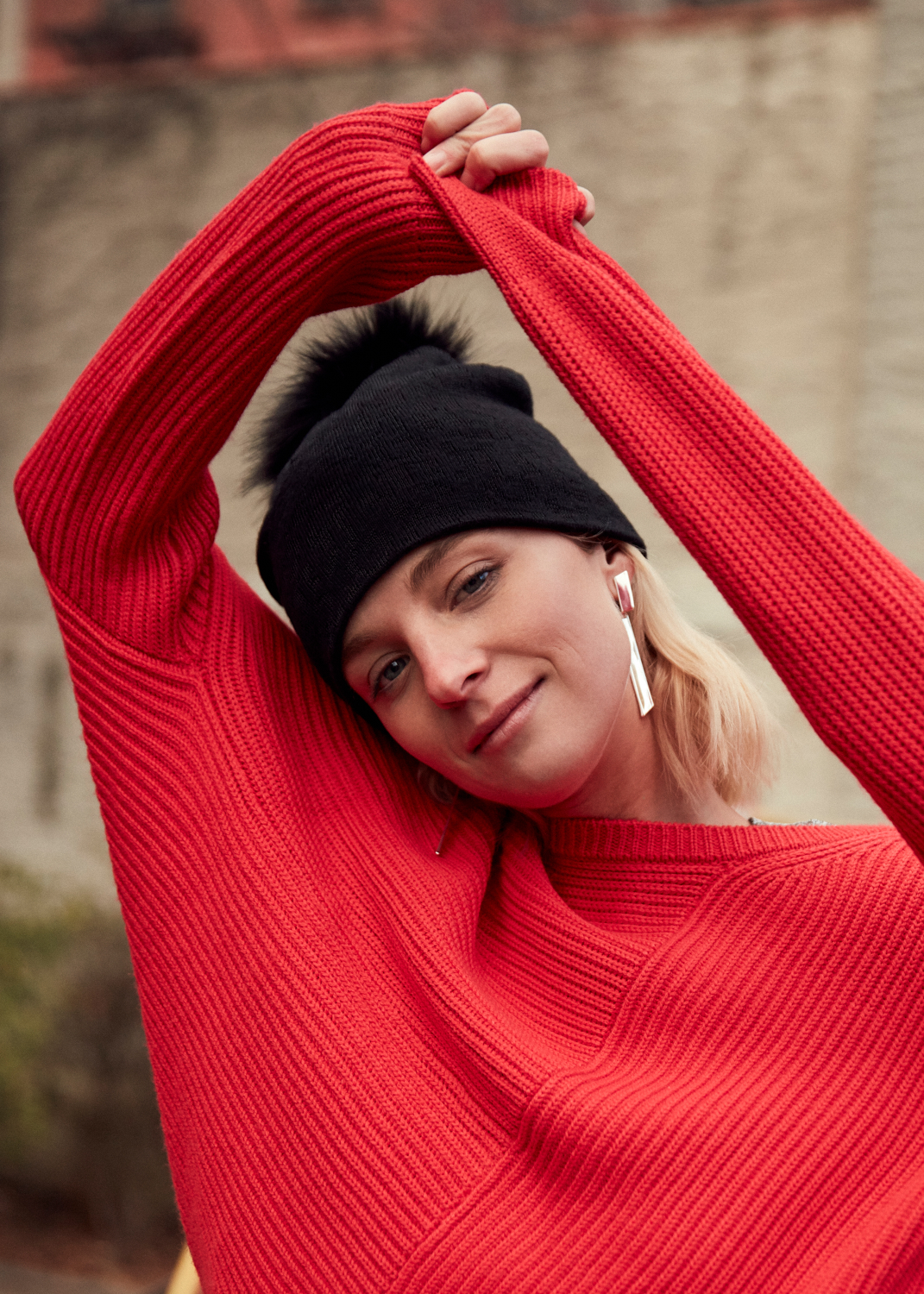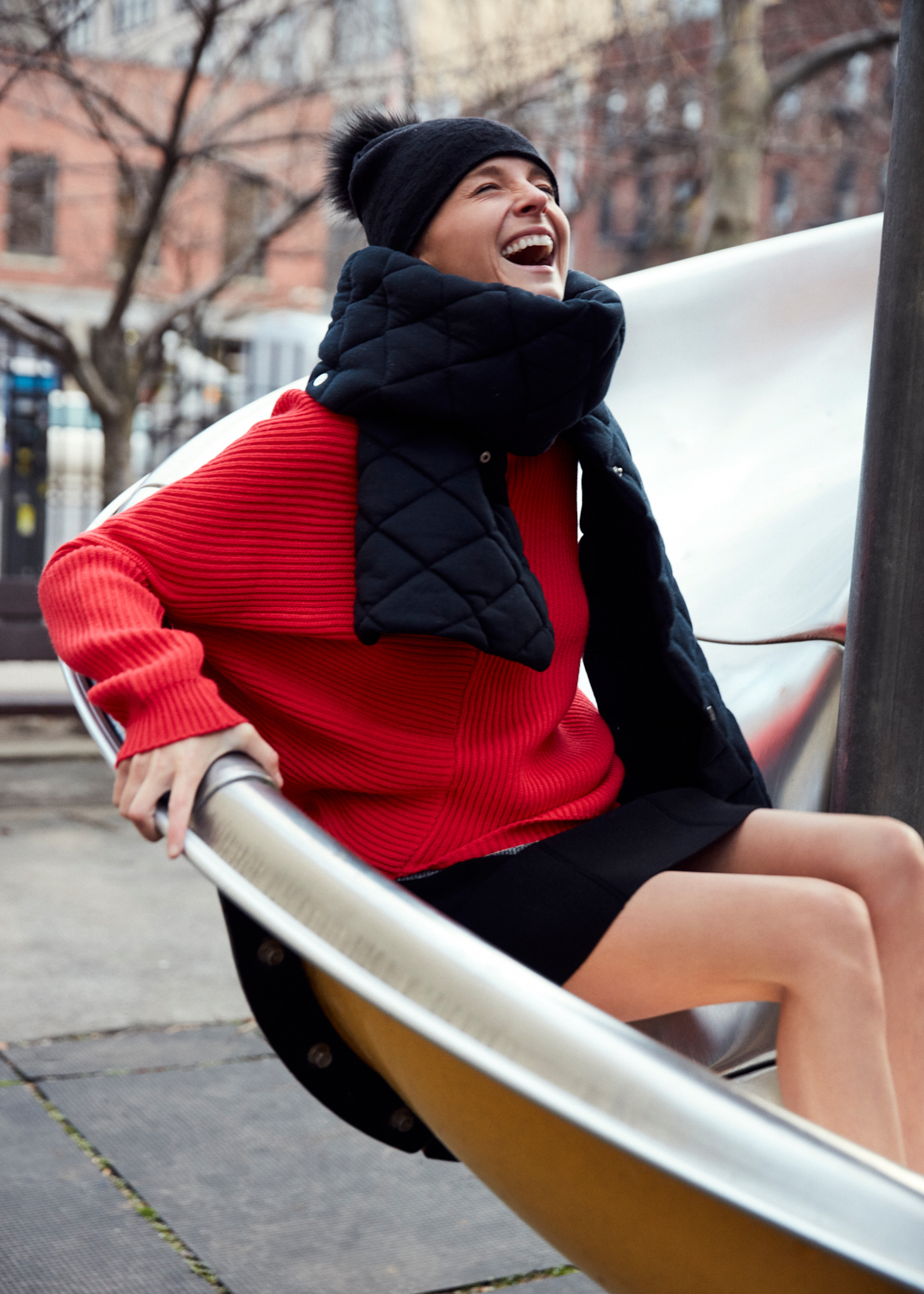 You can count on Witchery to pep up my wardrobe just before we switch seasons, and although my heart is still in the Australian summer, I am here in freezing NYC and my head is telling me to invest in layers and knits in time for autumn. Here is Witchery's new 'sportif' collection and I love how the designers have taken classic athletic pieces and given them a luxury twist for multi-purpose wearability.
I'll be getting a jump on the 90's revival with these slinky black separates, colour-blocking bomber and luxe snapback (ghetto hoops optional!) Head-to-toe monochrome is always a fashion win – this combination of track-tailored pants, slouchy top and sharp jacket is perfectly on track. Who knew heels could look so elegant with "go-faster" stripes? And a cozy knit, padded scarf and pom pom beanie – this look was designed for Sundays and off-duty lounging.
This collection was the perfect downtime wardrobe for my stay in New York during Fashion Week. And with fall winter pieces like this, I'm almost looking forward to the colder temperatures coming to Australia…
In Witchery head to toe. Photography: Bec Lorrimer, Hair: Cass Harwood via Maison Jacquet. Shot in New York.