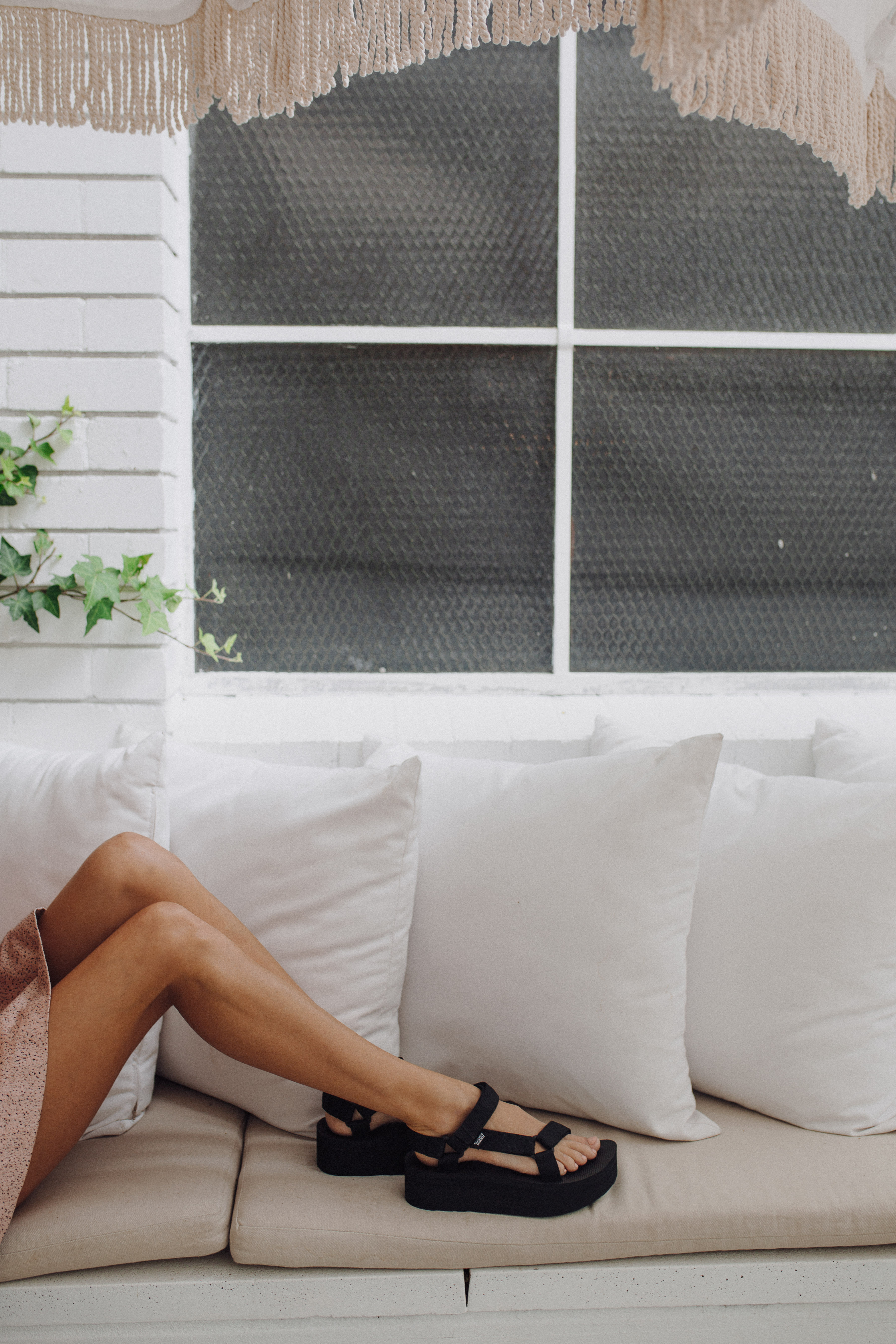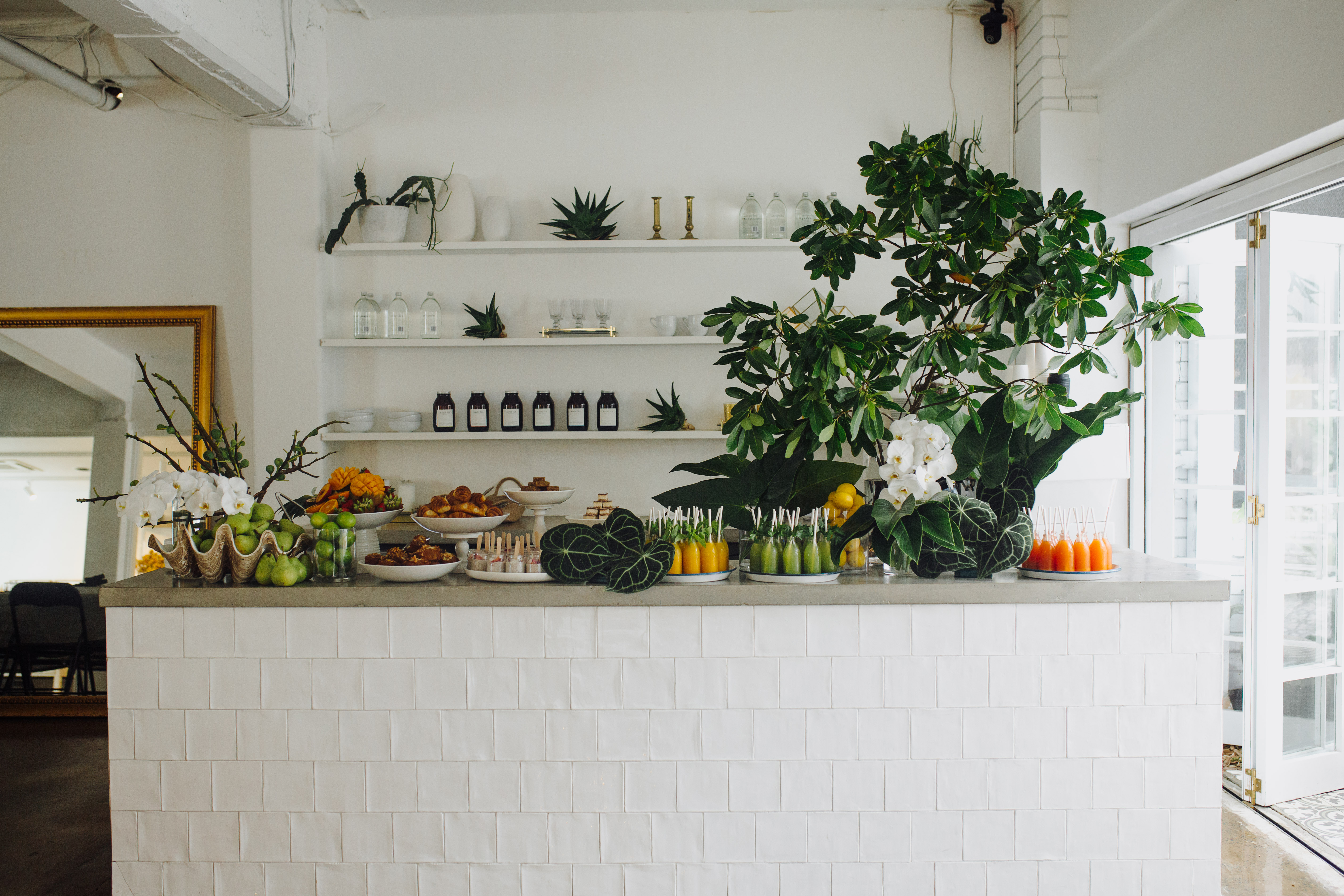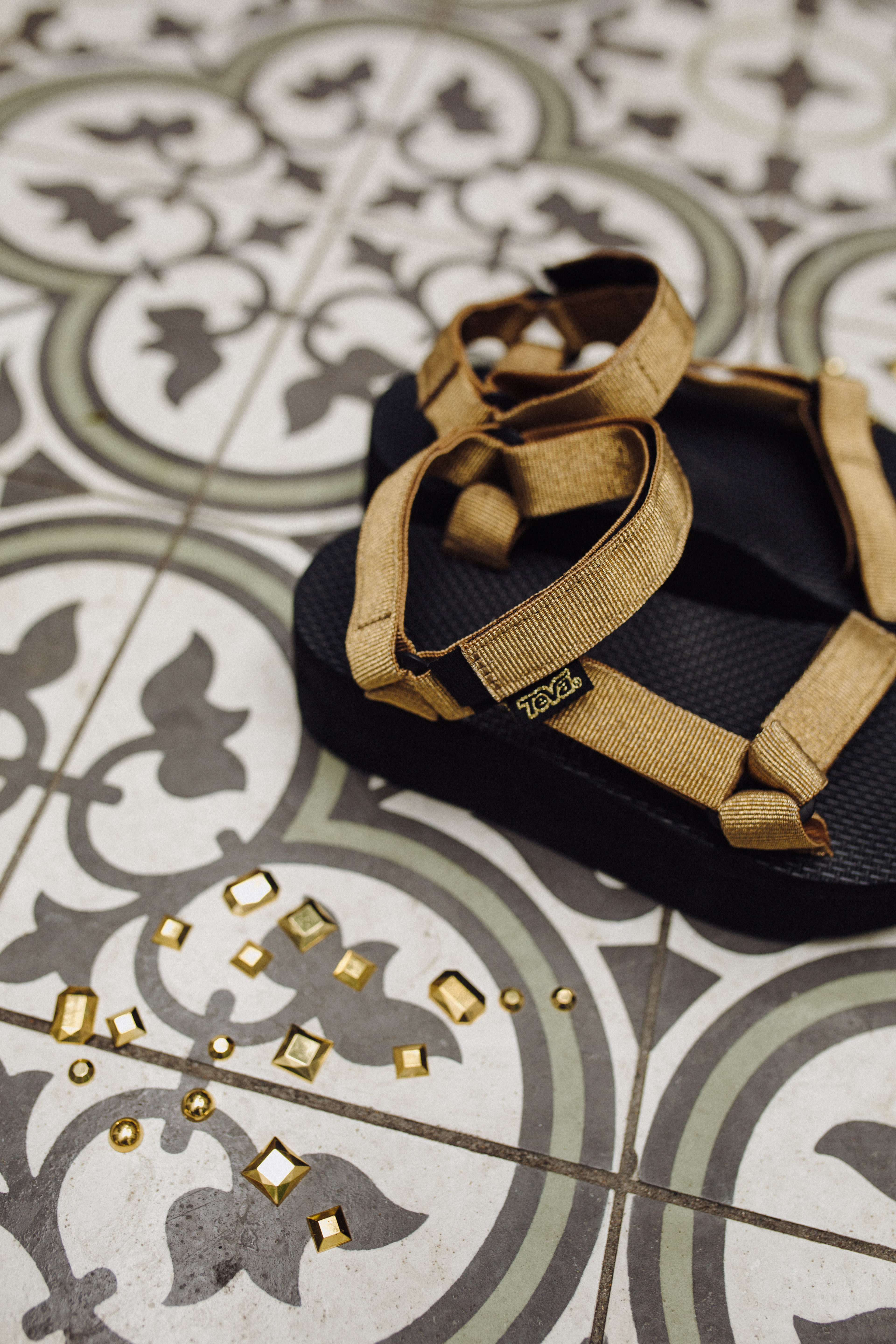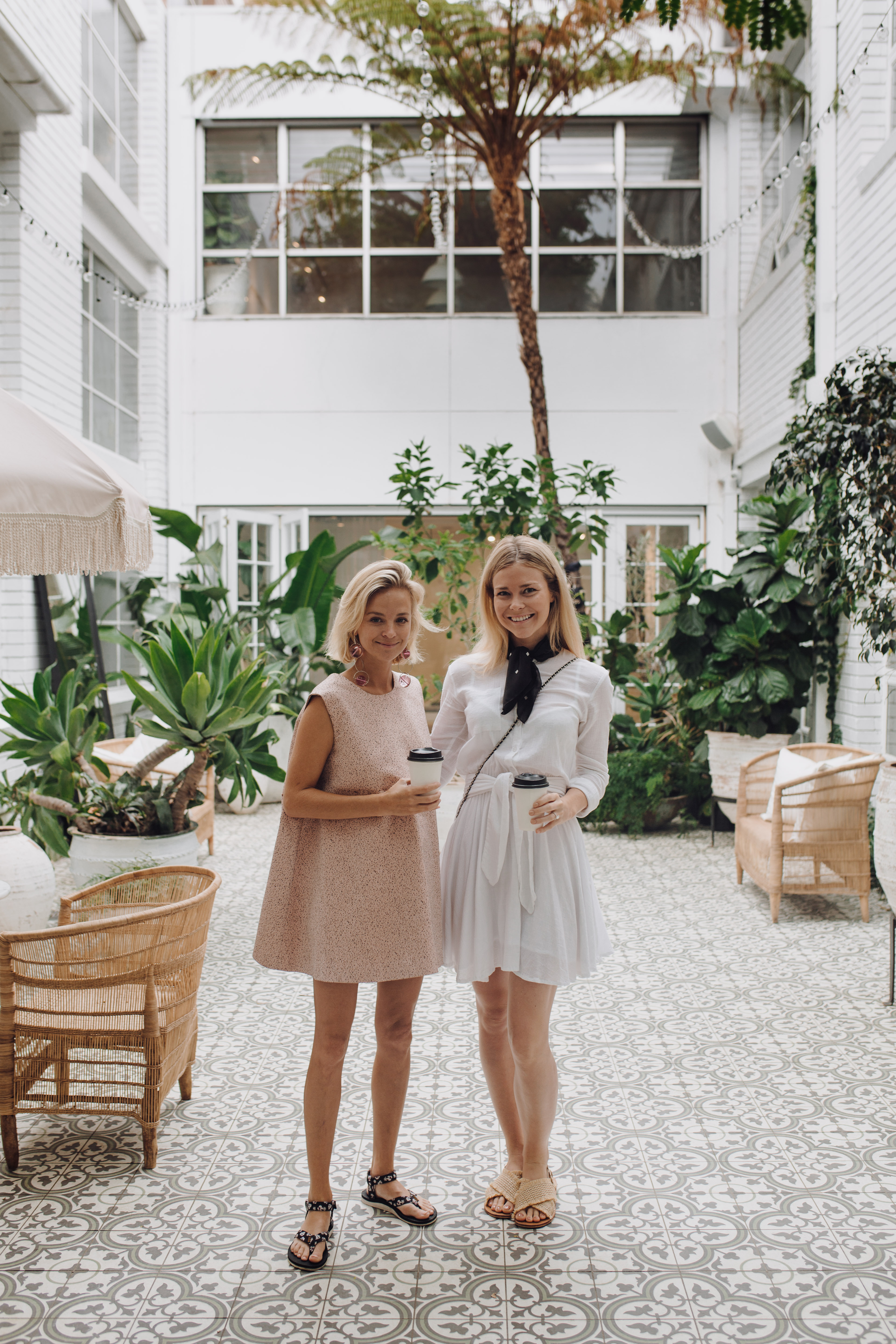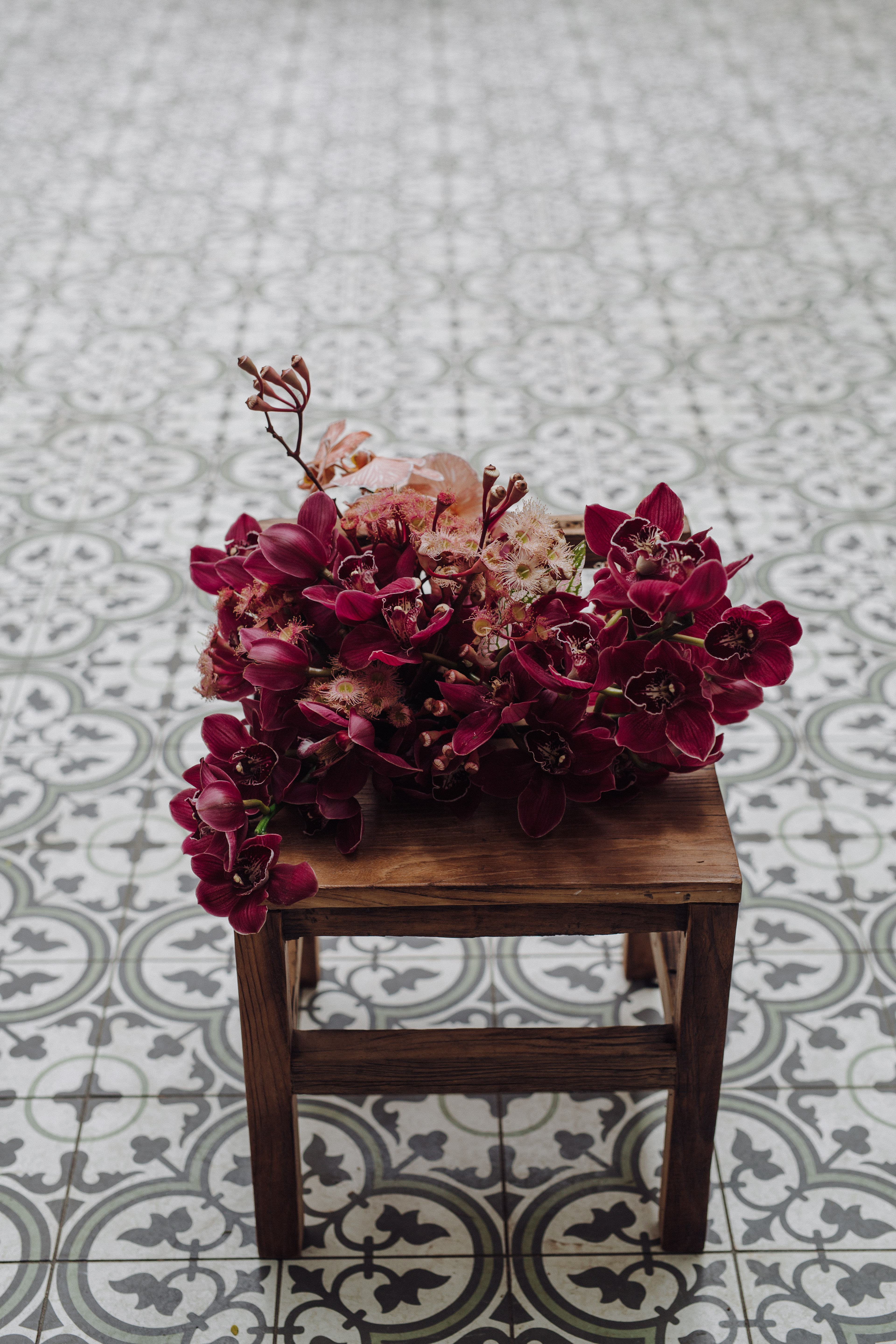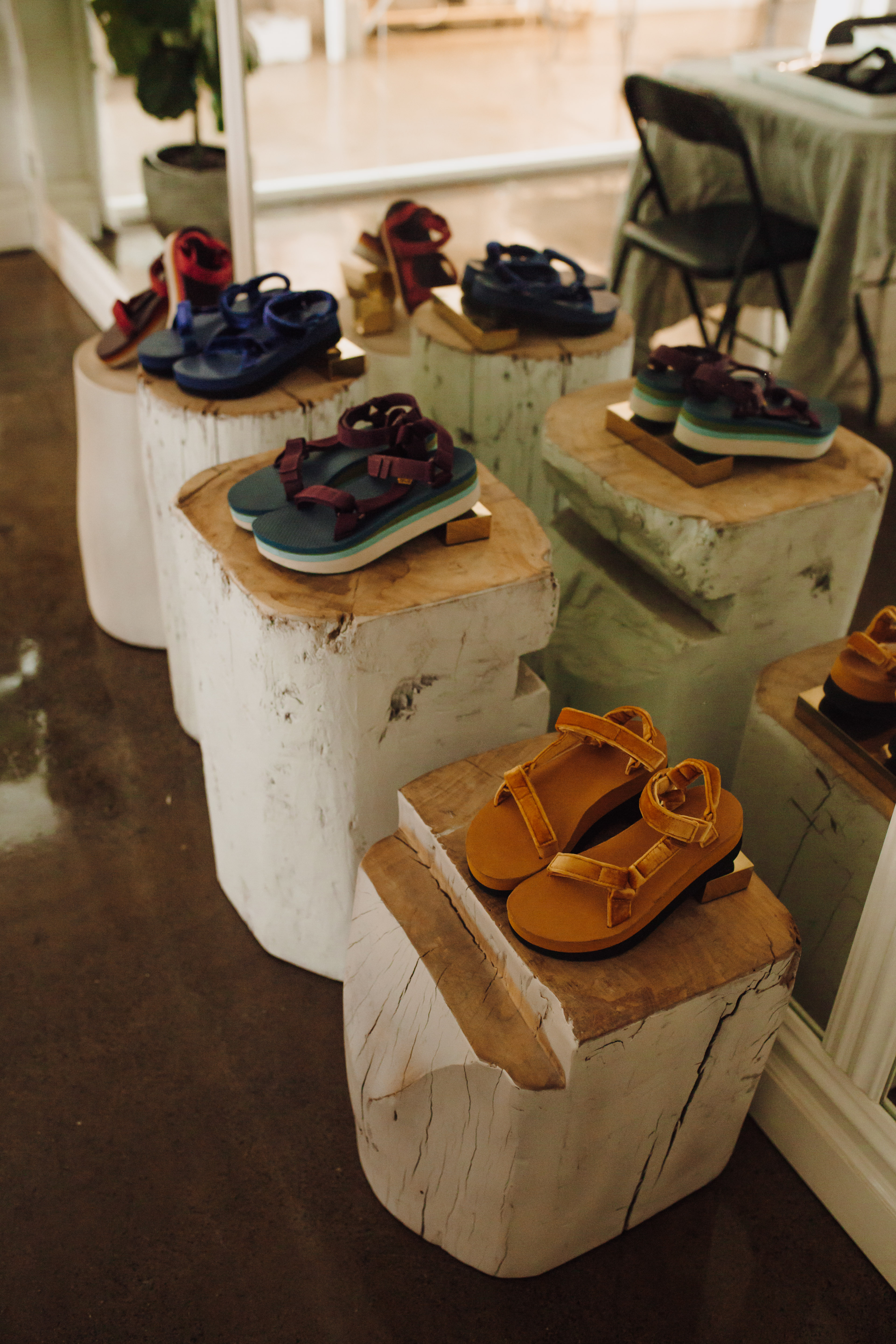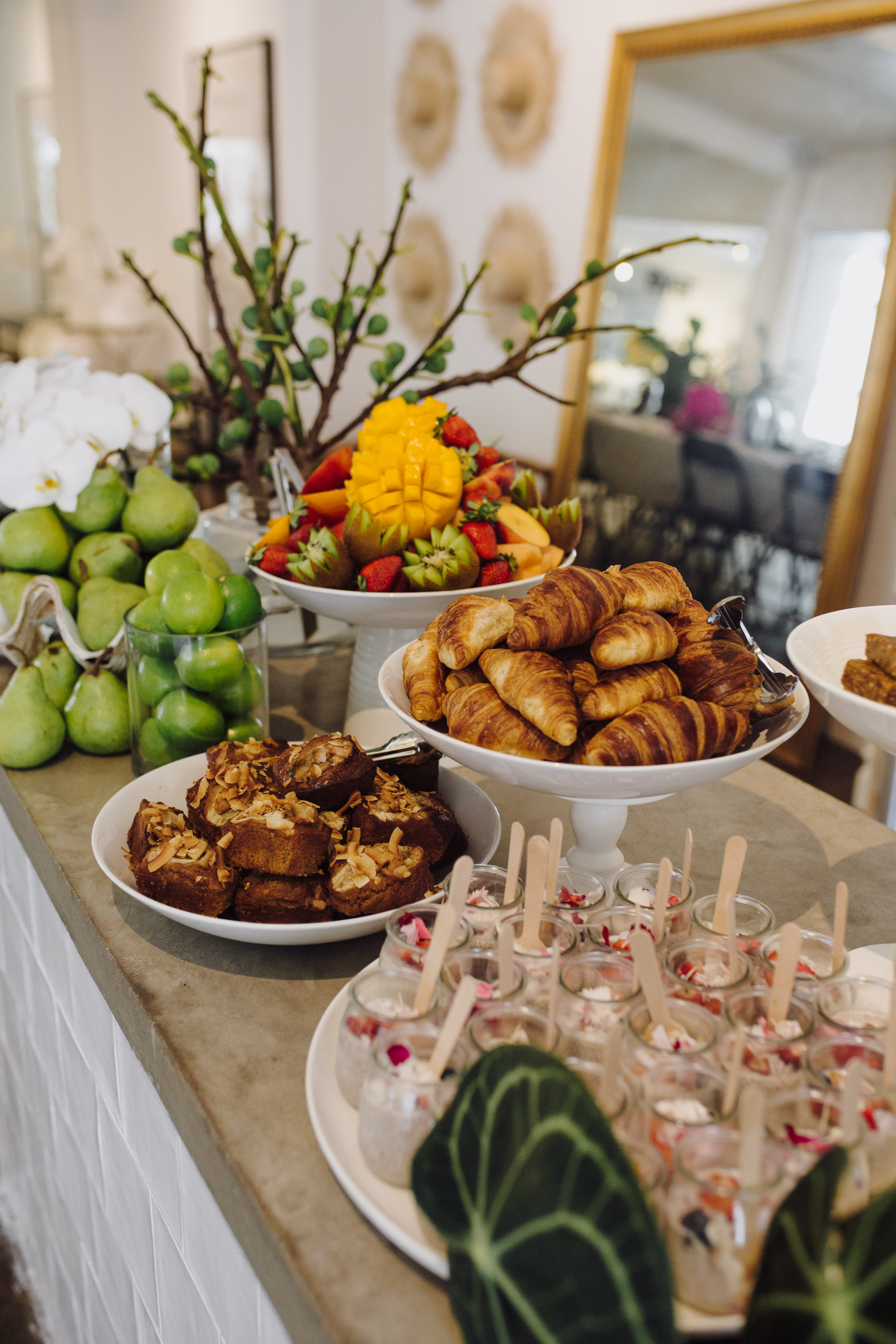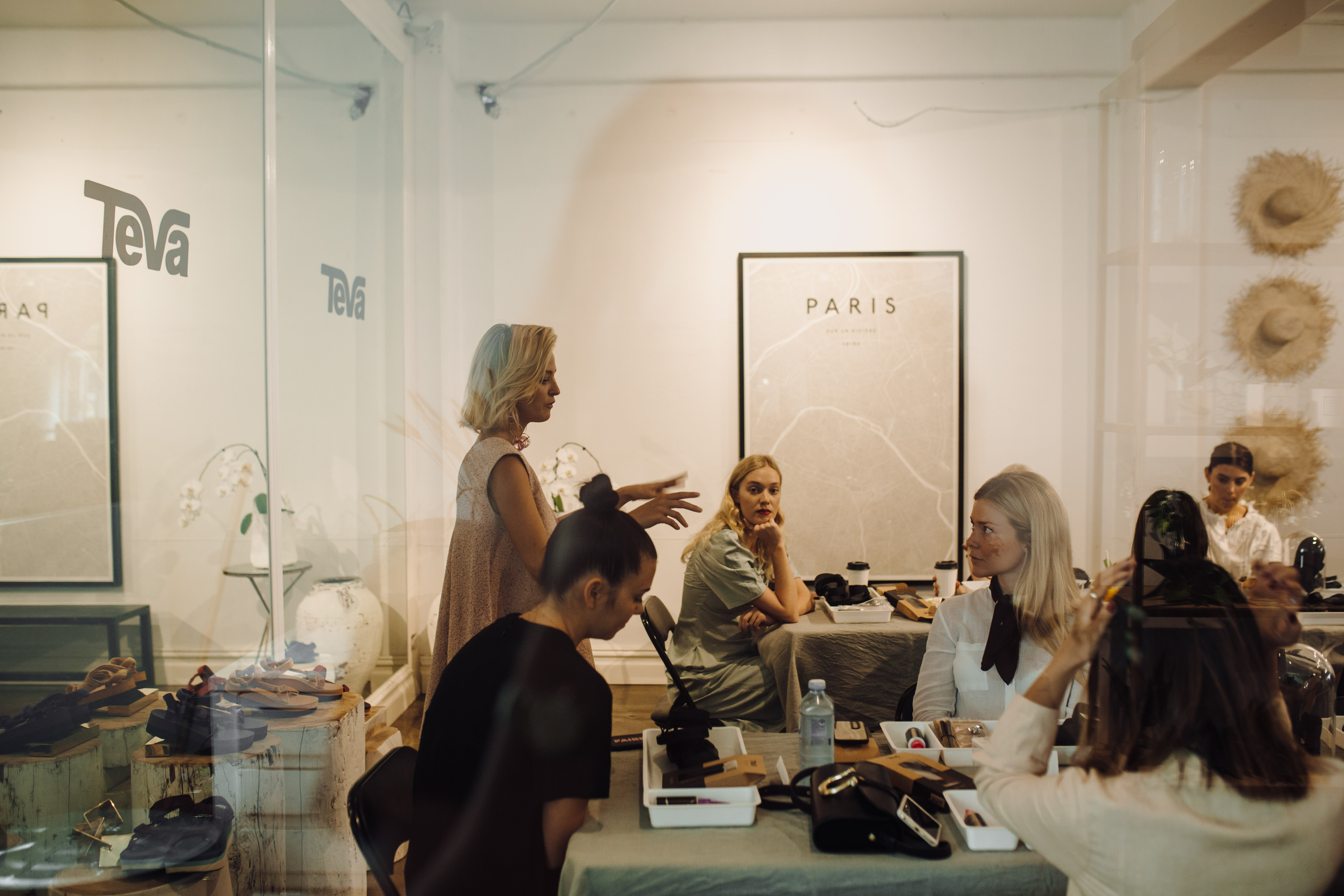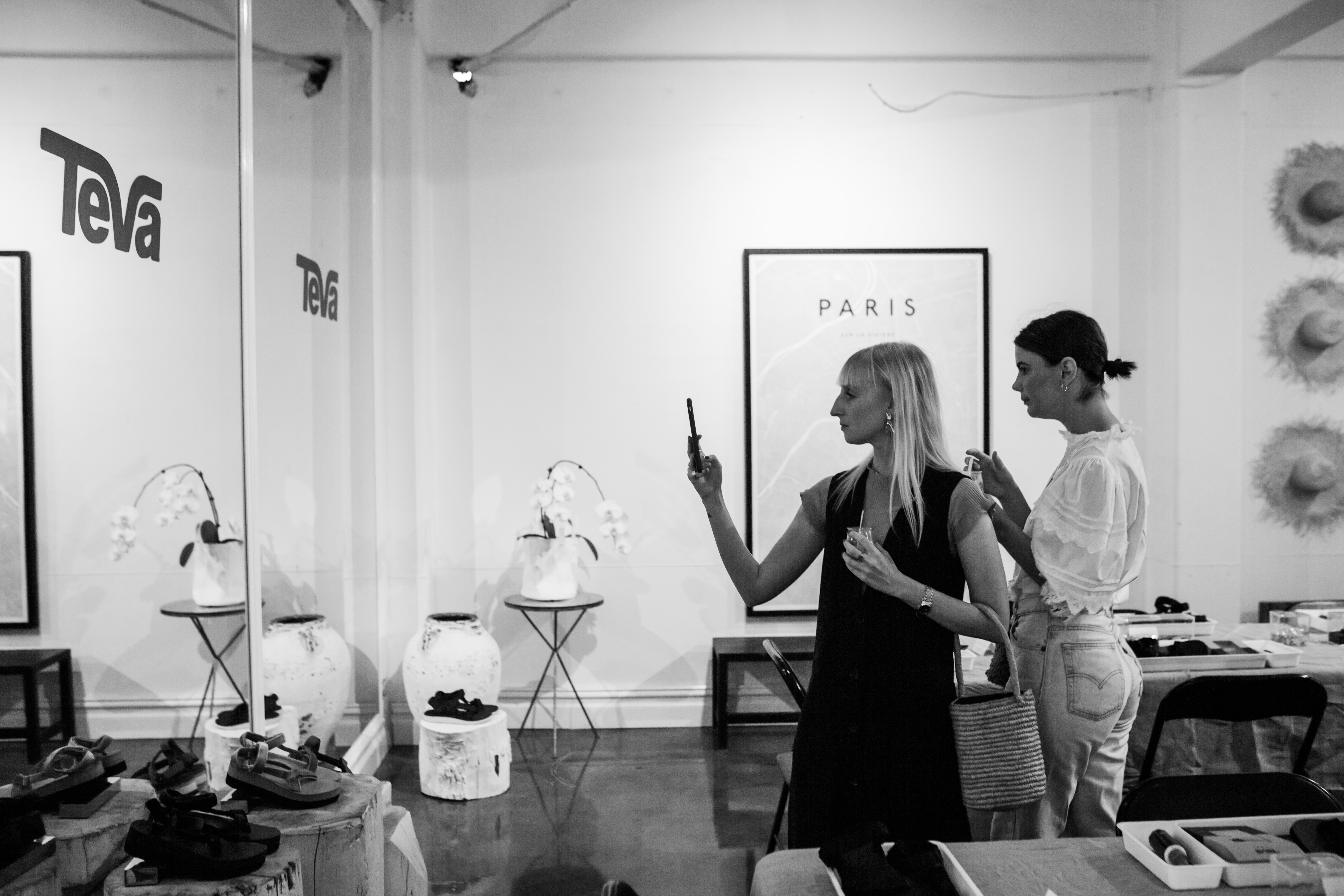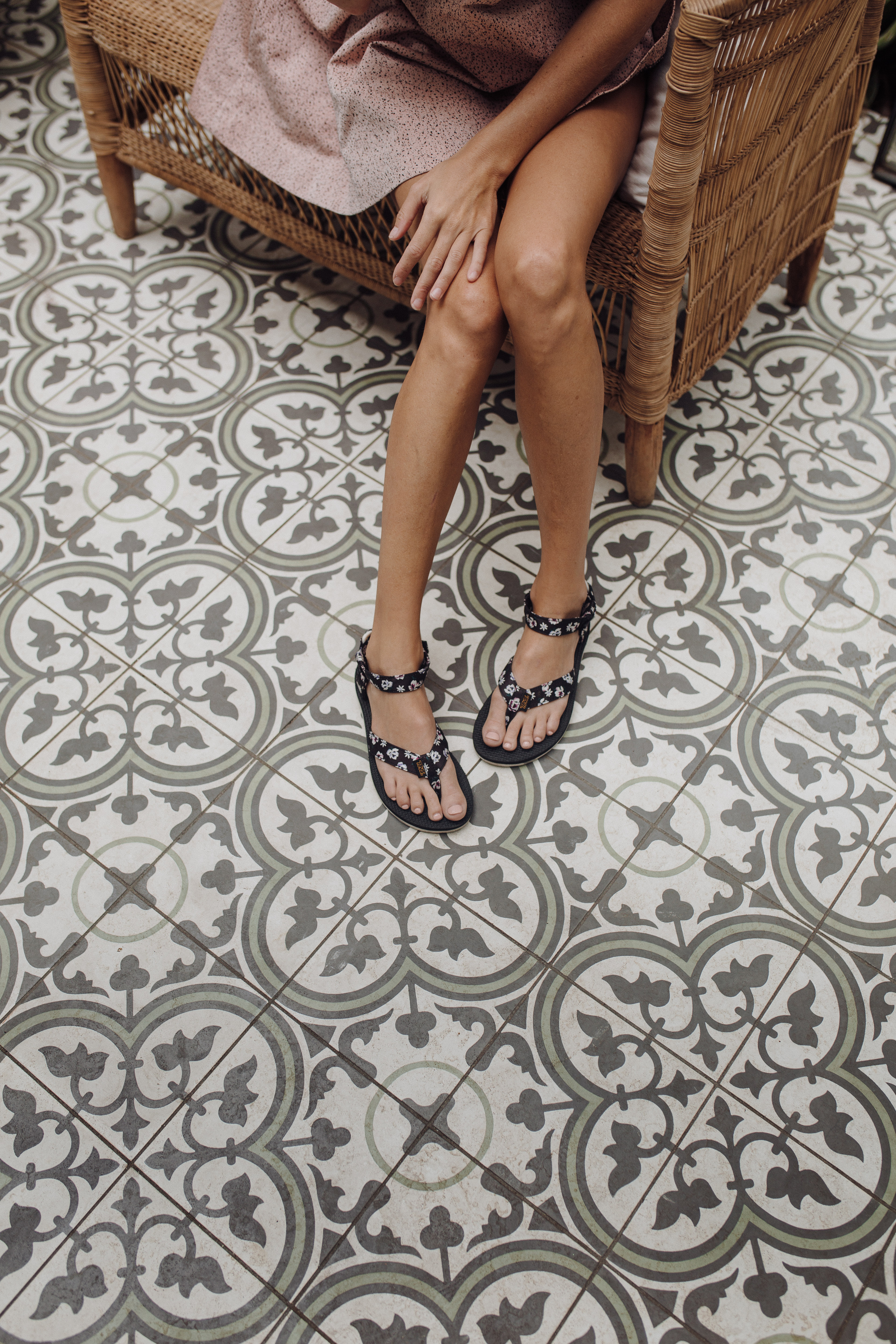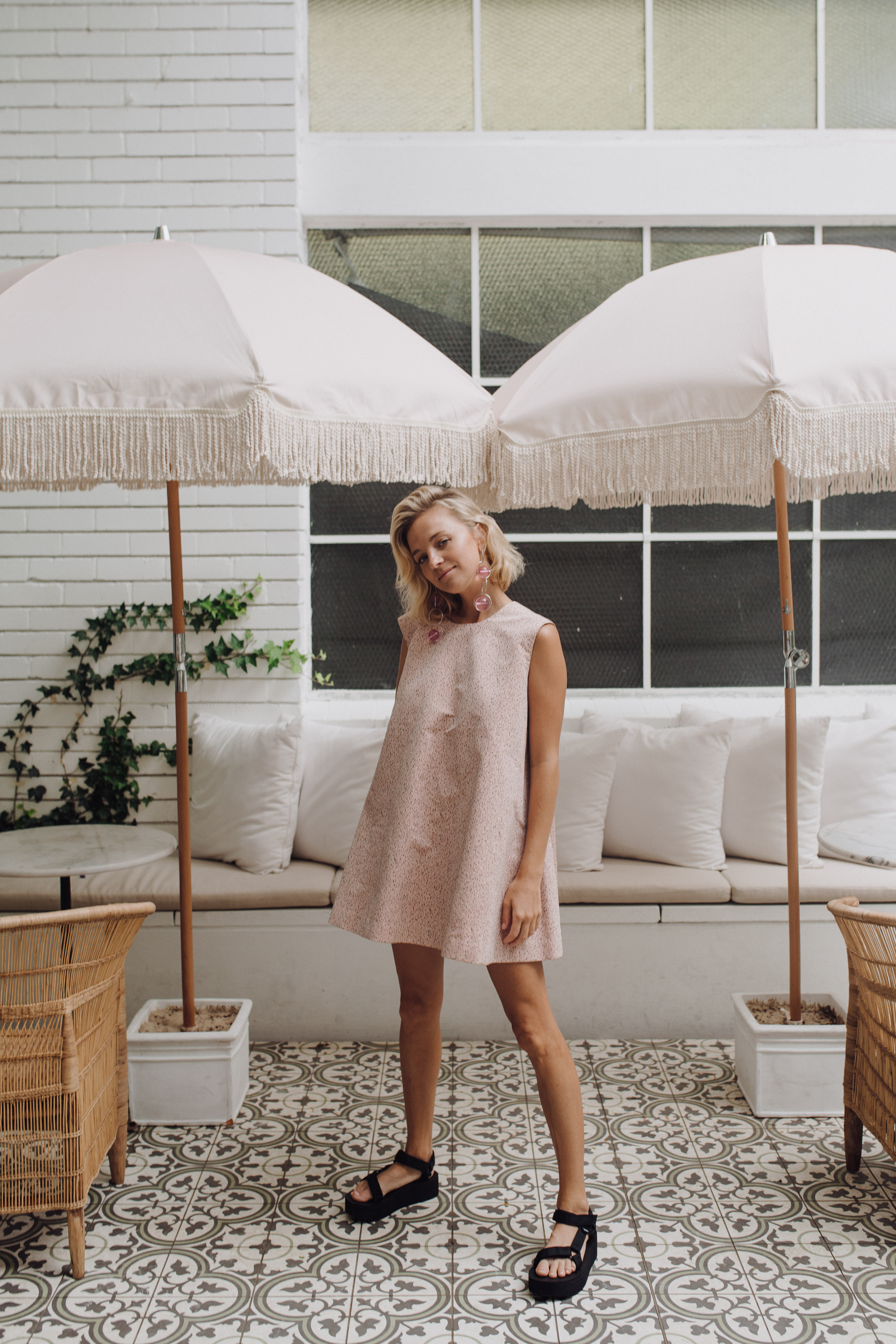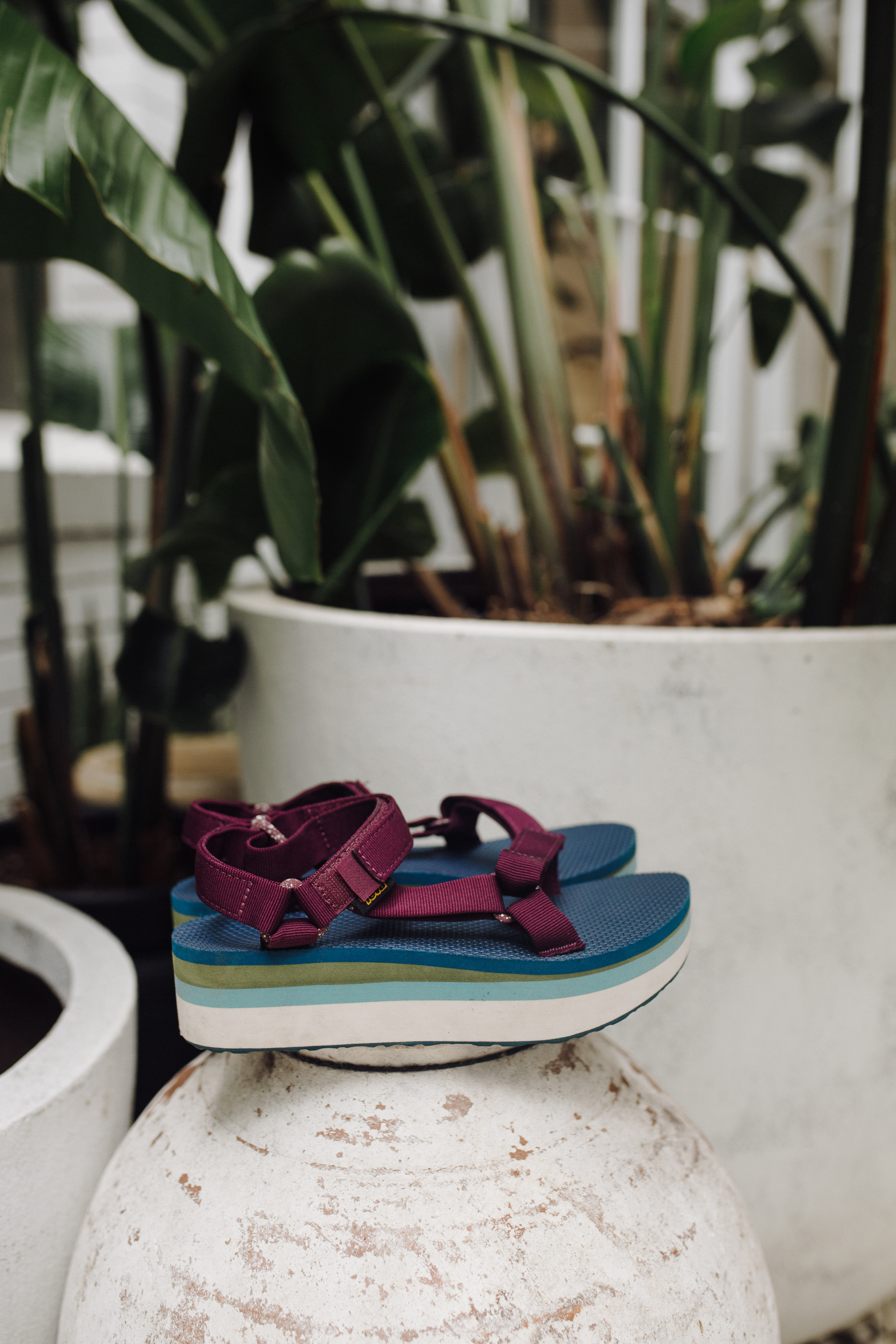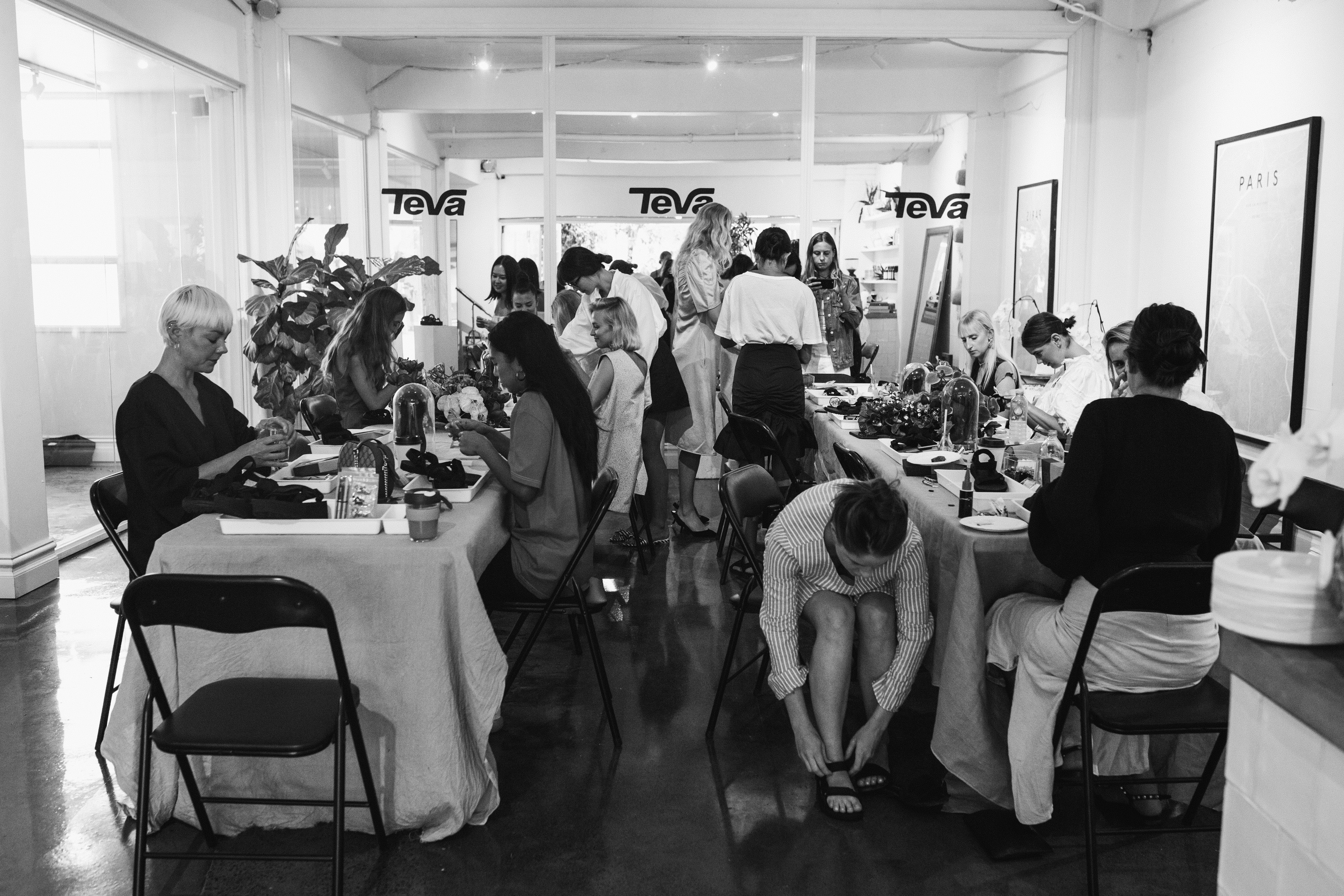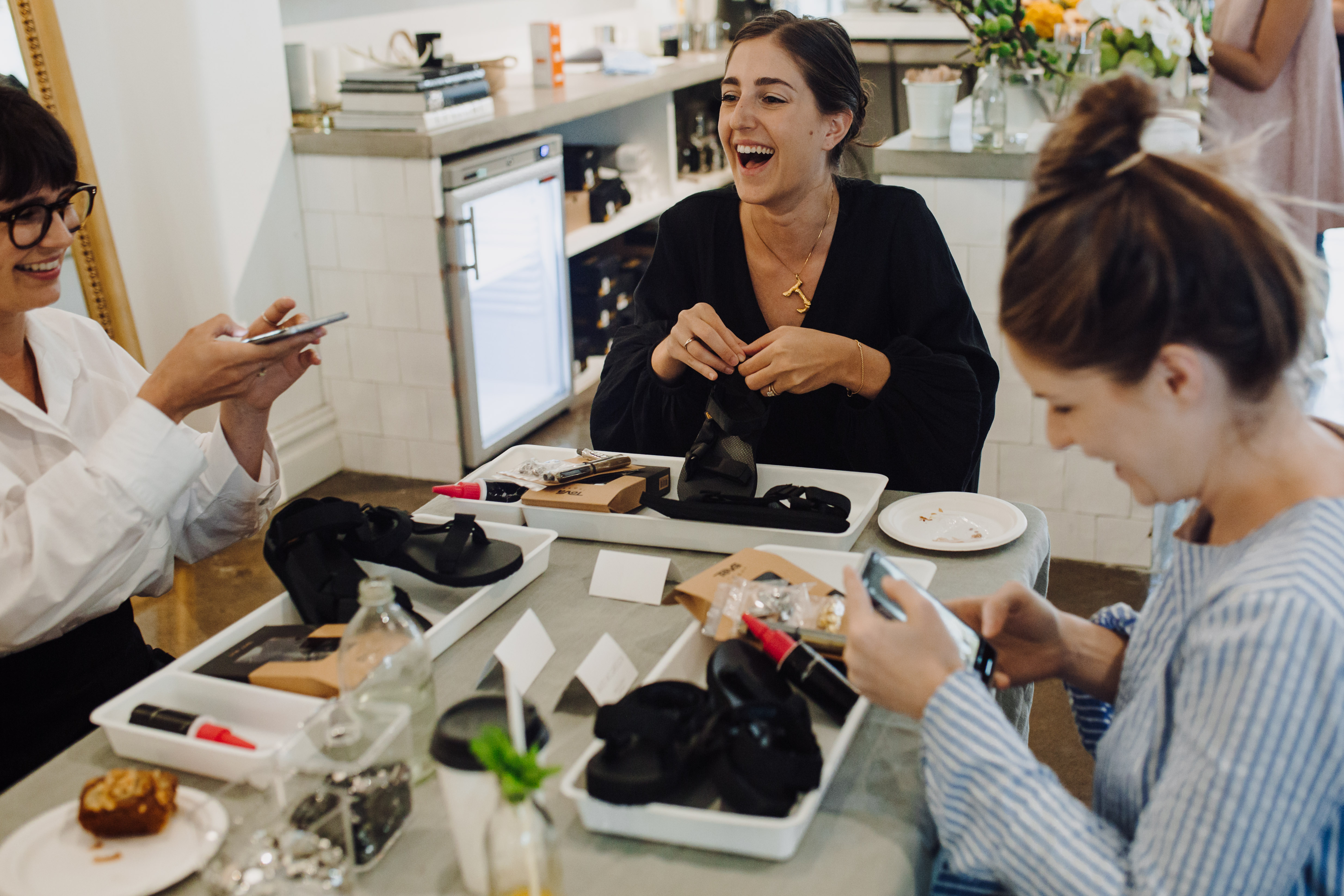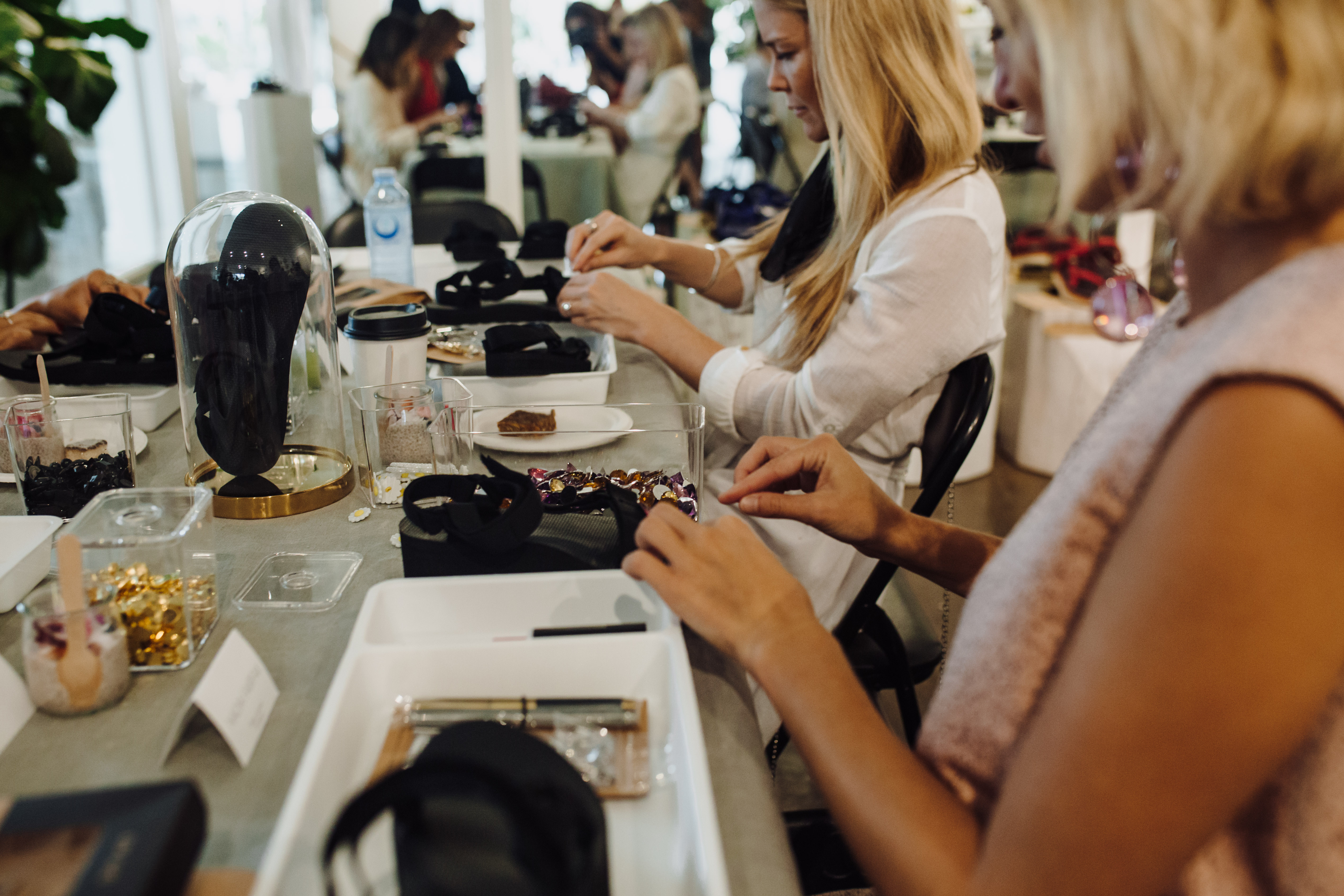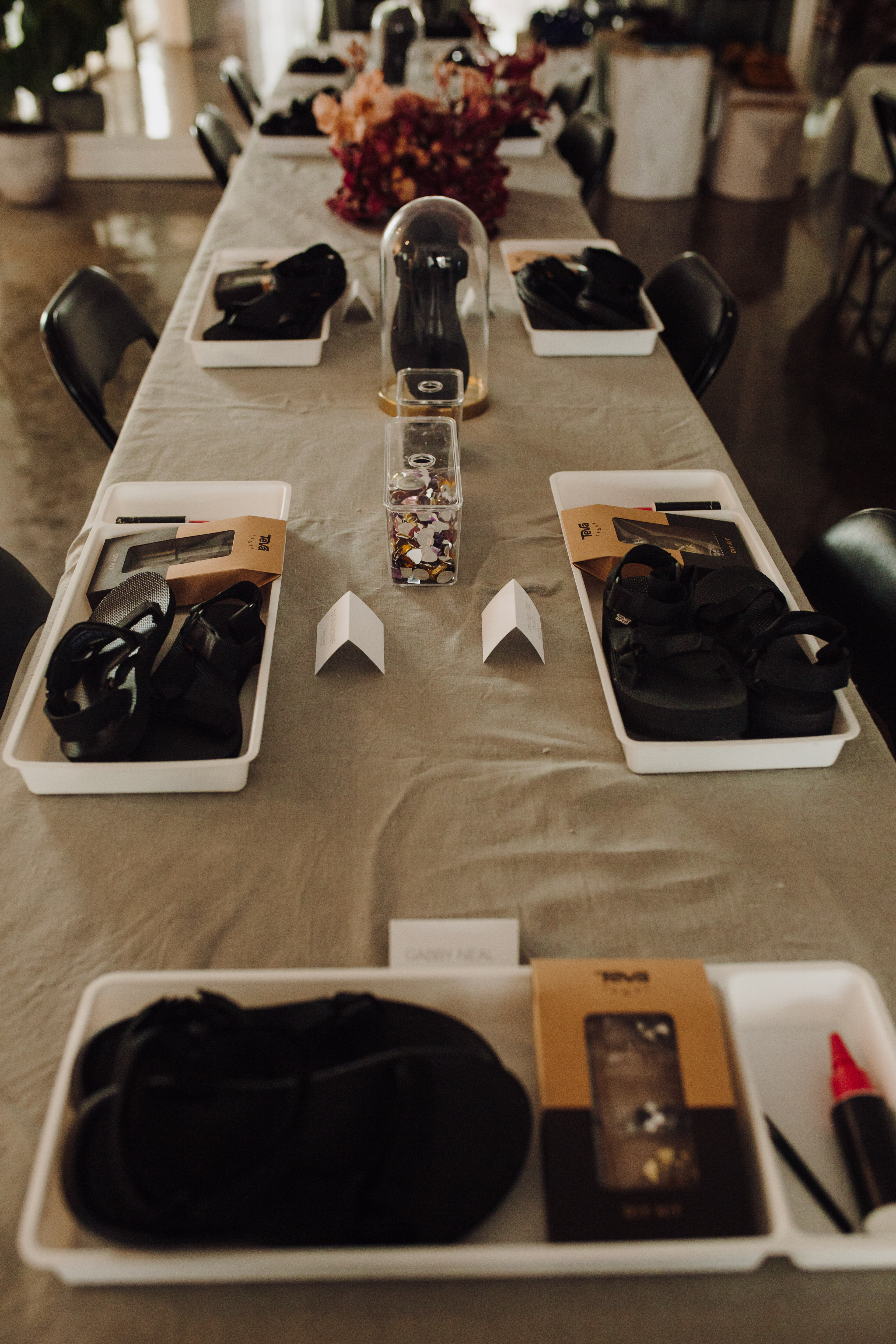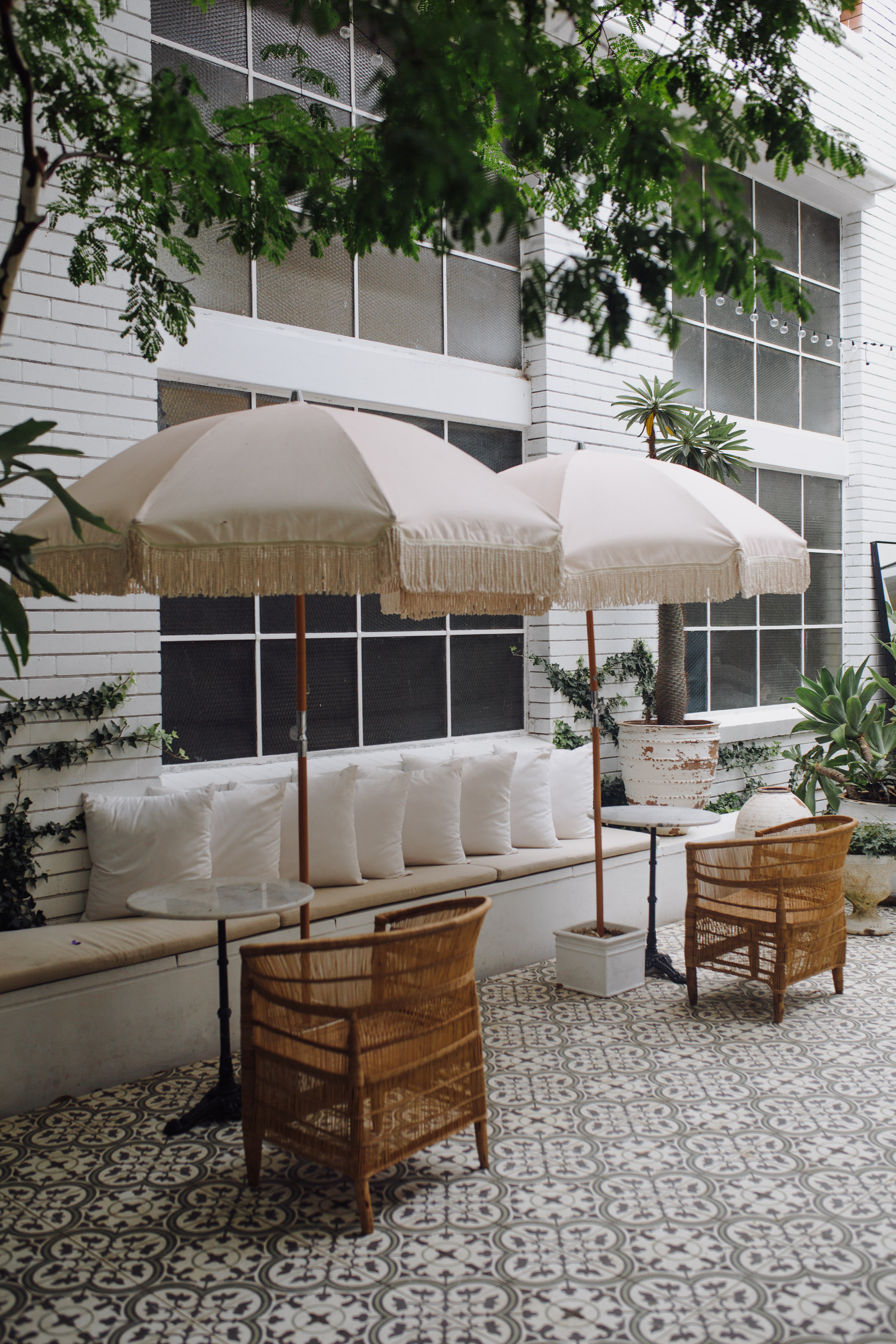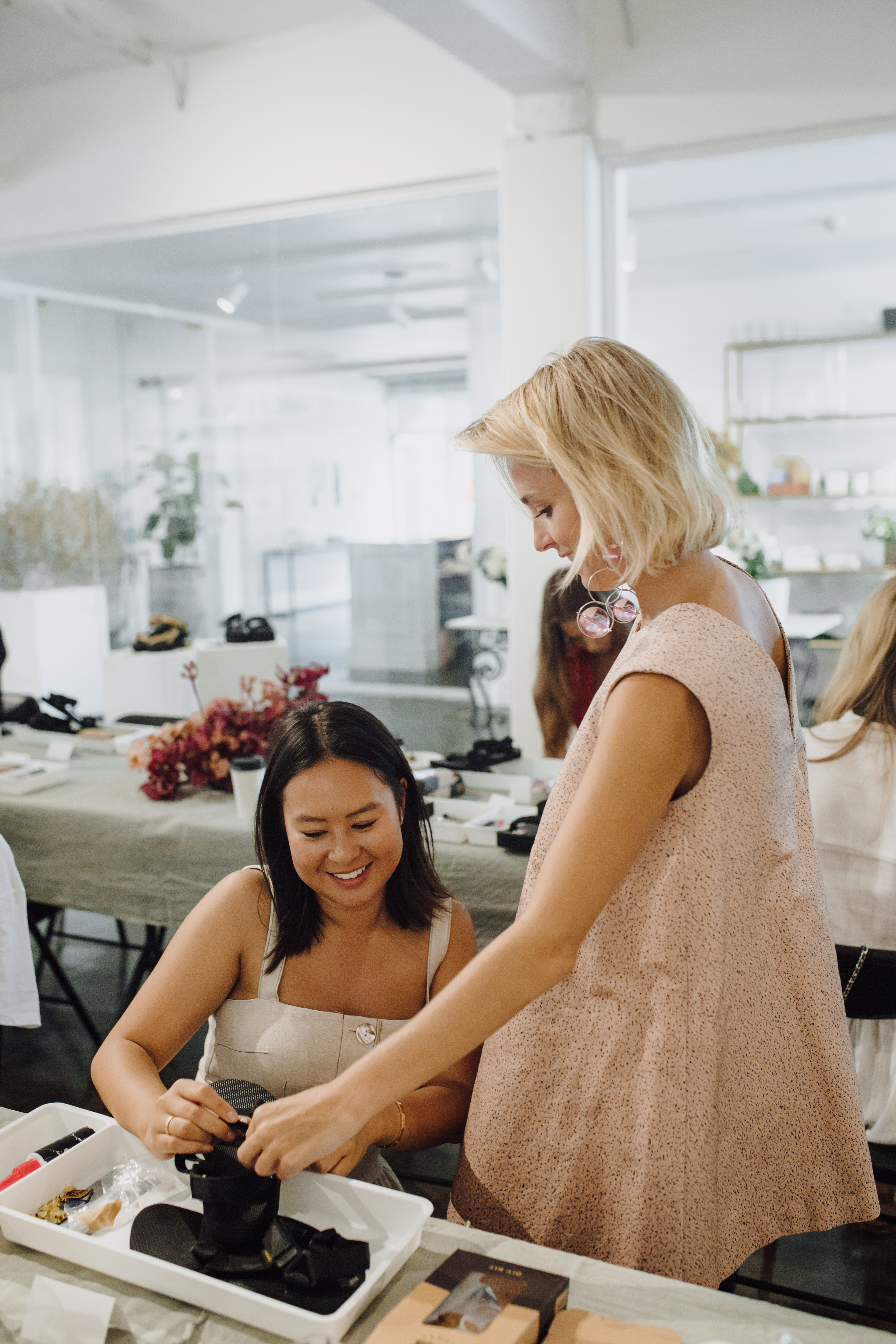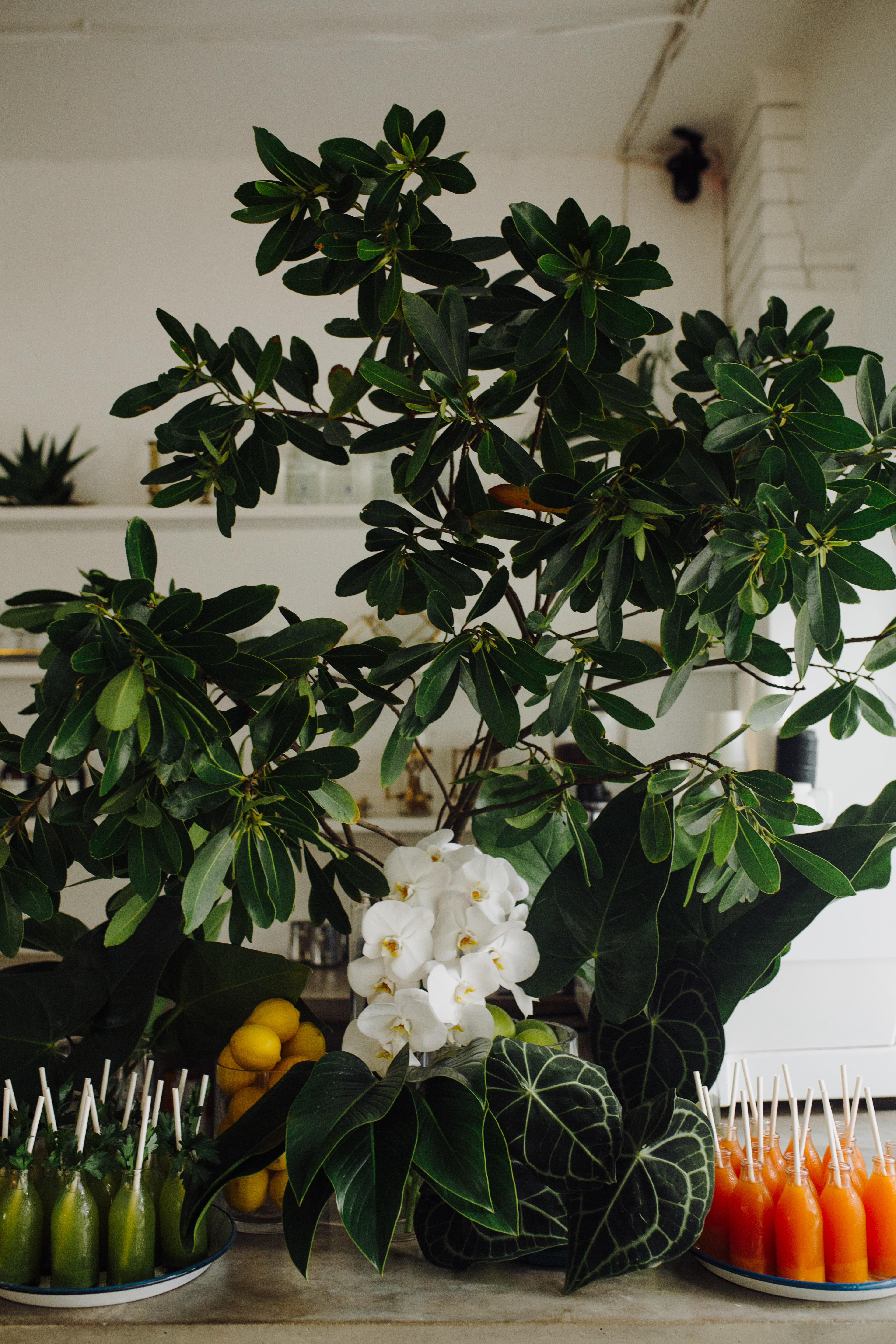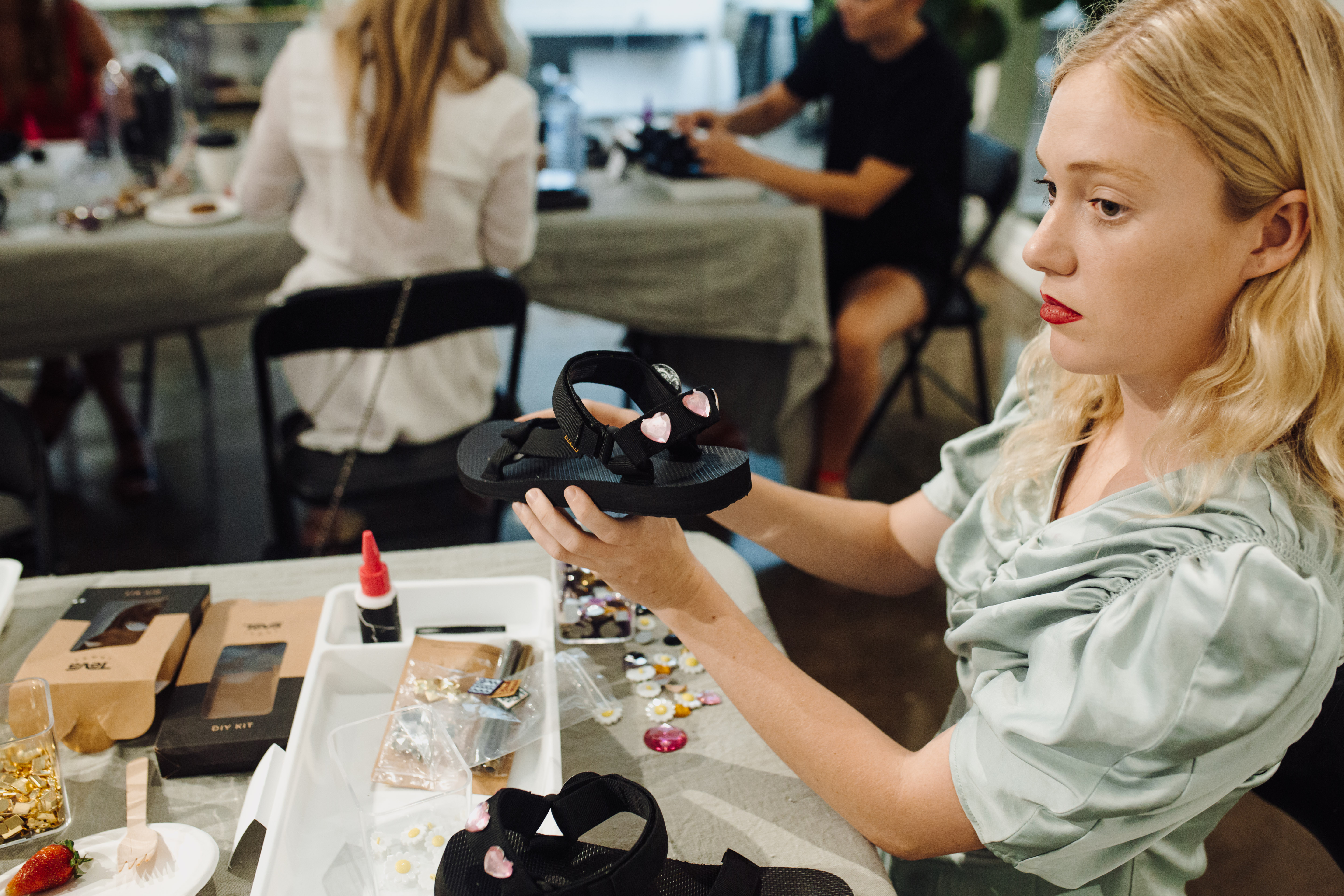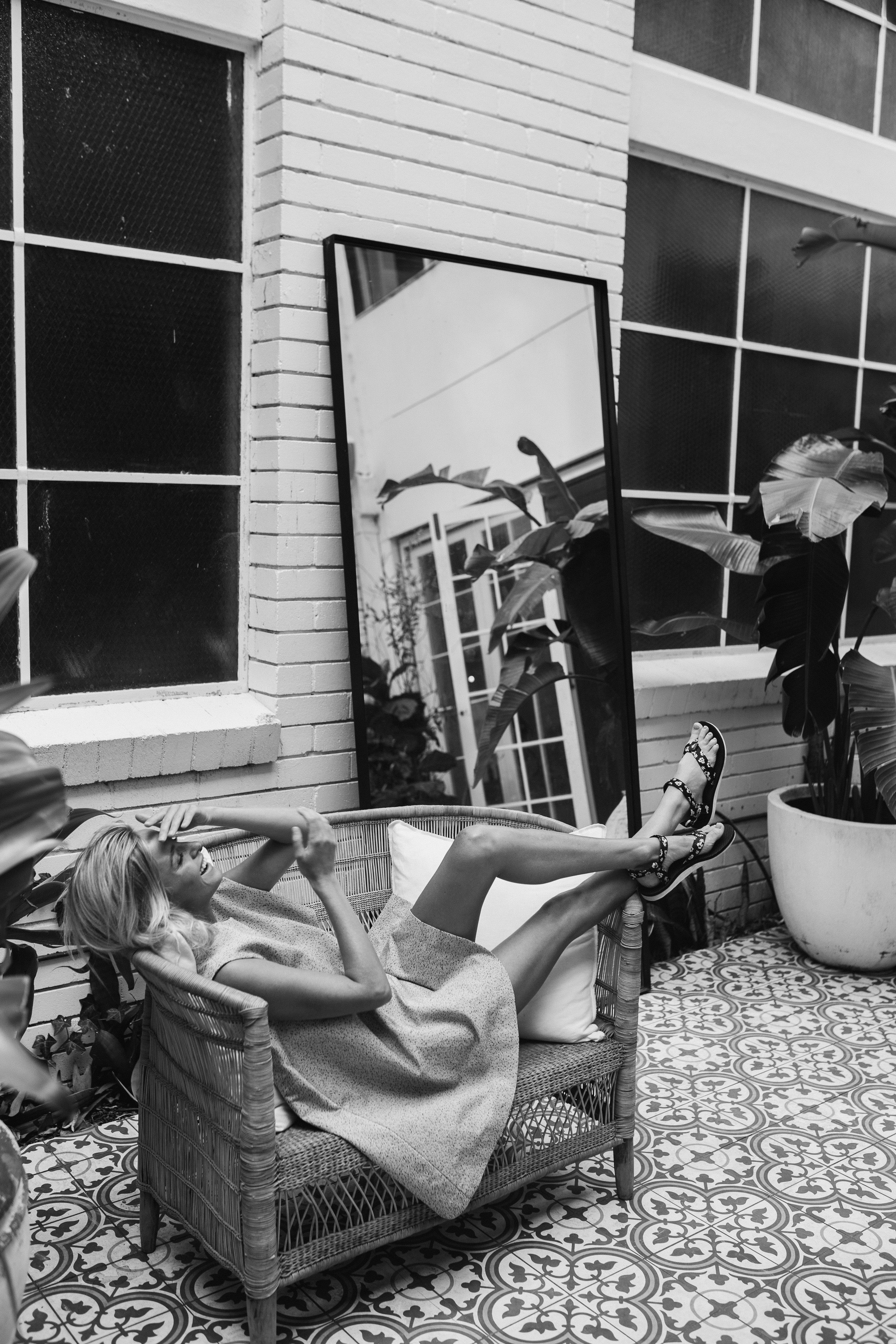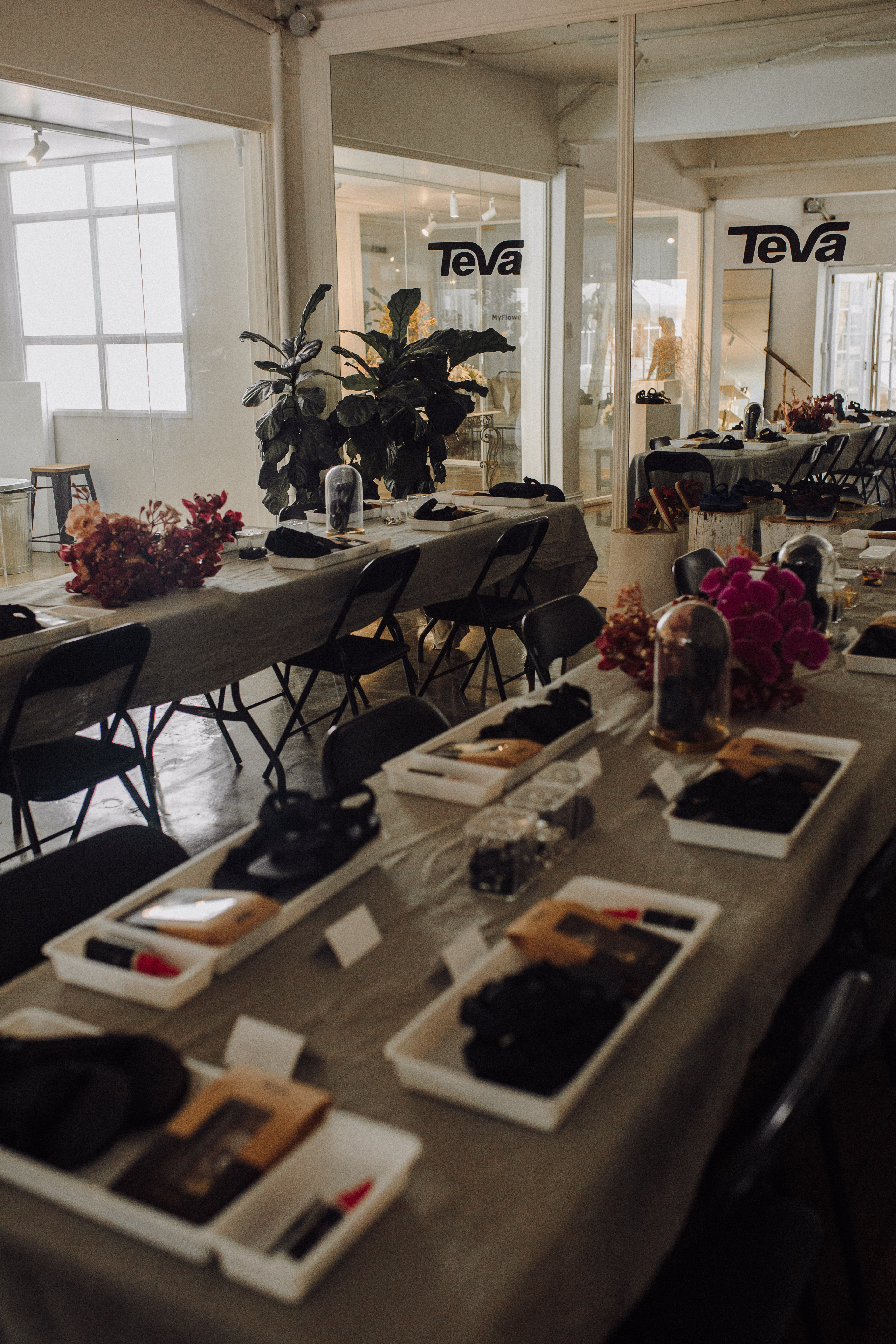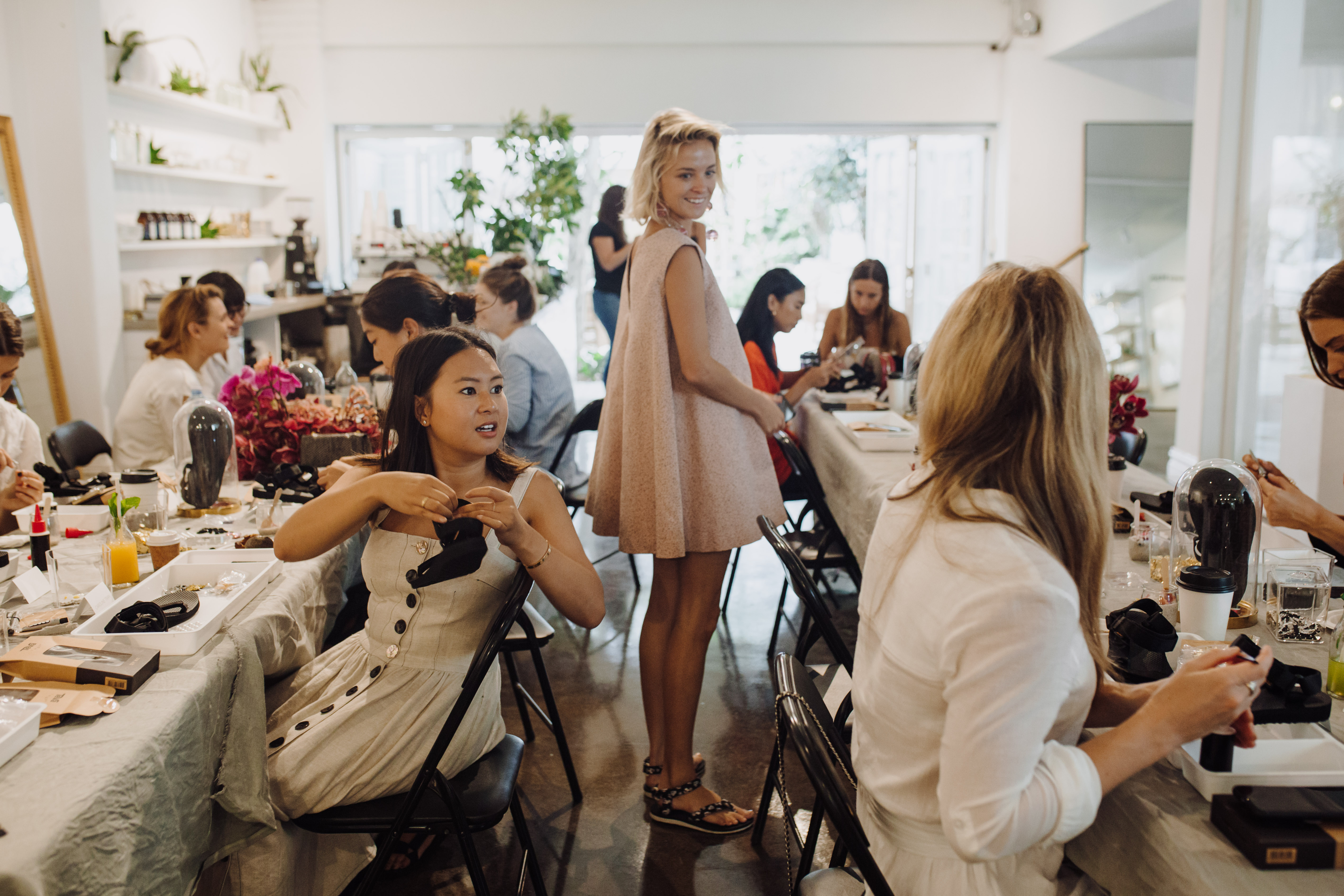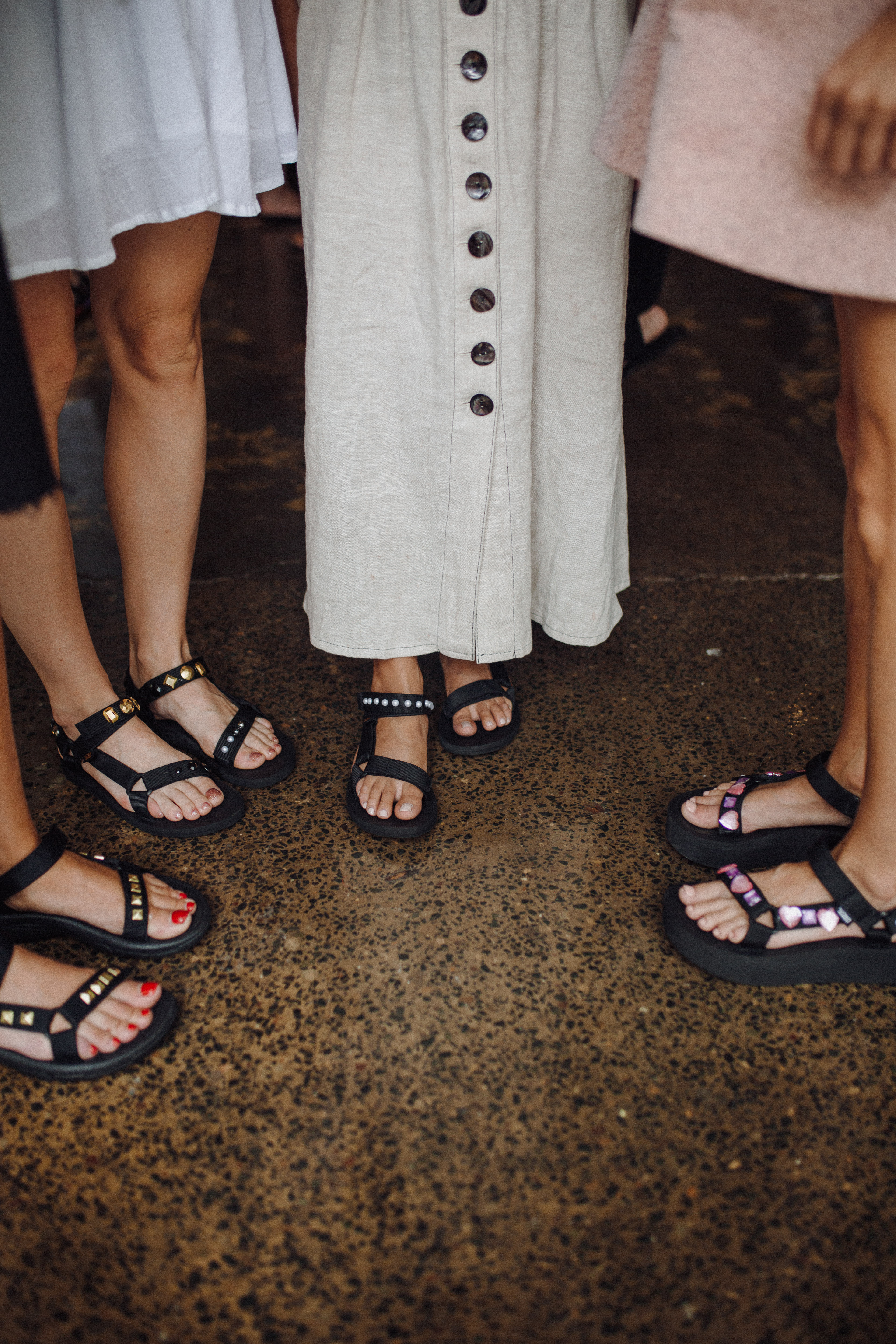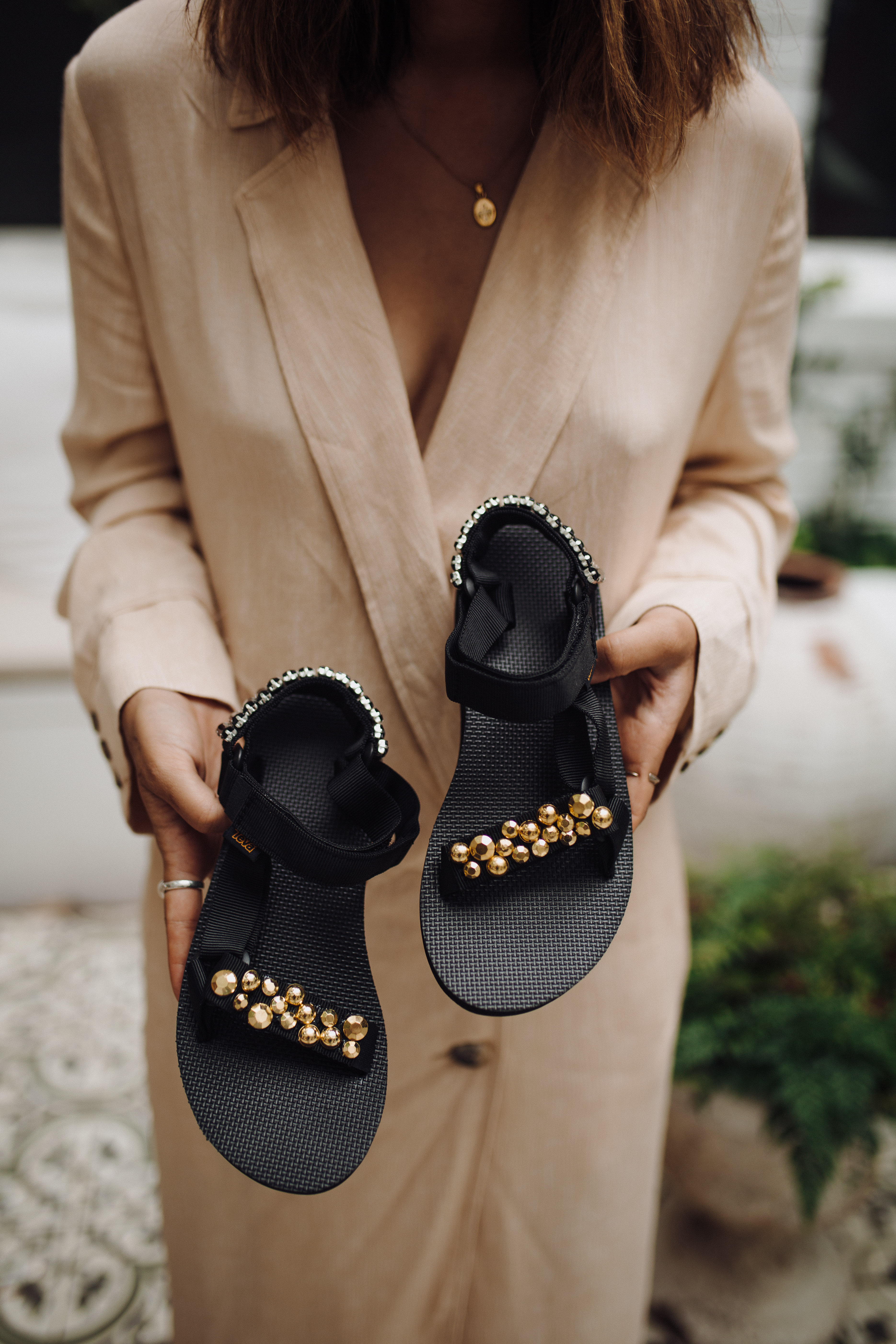 Taking that ancient pair of jeans and ripping them in to cheeky cutoffs might sound a bit Girl Guides but trust me, it's cool to add your own touch to a look. In this modern world personalisation (and personality) is everything!
So this month I teamed up with the champions at Teva – their sandals were created in the 80's by a river guide who in an inspired moment, tied two Velcro watchbands to his flip flops to stop them floating away. Genius right? Little did he know three decades on the cool crowd would be wearing on-trend versions of his original design. Solange and Zoe Kravitz are big fans and Ive seen them worn at just about every epic festival (They don't fall off – I've dashed round the streets of Manhattan in these babies and believe me, they stay put!)
So Teva and I gathered a posse of stylish gals together for a morning of crafting. It was the coolest art class you can imagine with a few of sydneys-style-set getting creative adding sequins, studs, patches, glitter, baubles and more to their all-black Teva originals – Petite little me asked for flatform universals!
I hope we've inspired you to hit the haberdashery store and have a go with your own pair!
Shop them HERE.
Photography: Alice Mahran. Location: La Porte Space. Event Creative: Make Haus. Catering: Gallivant.