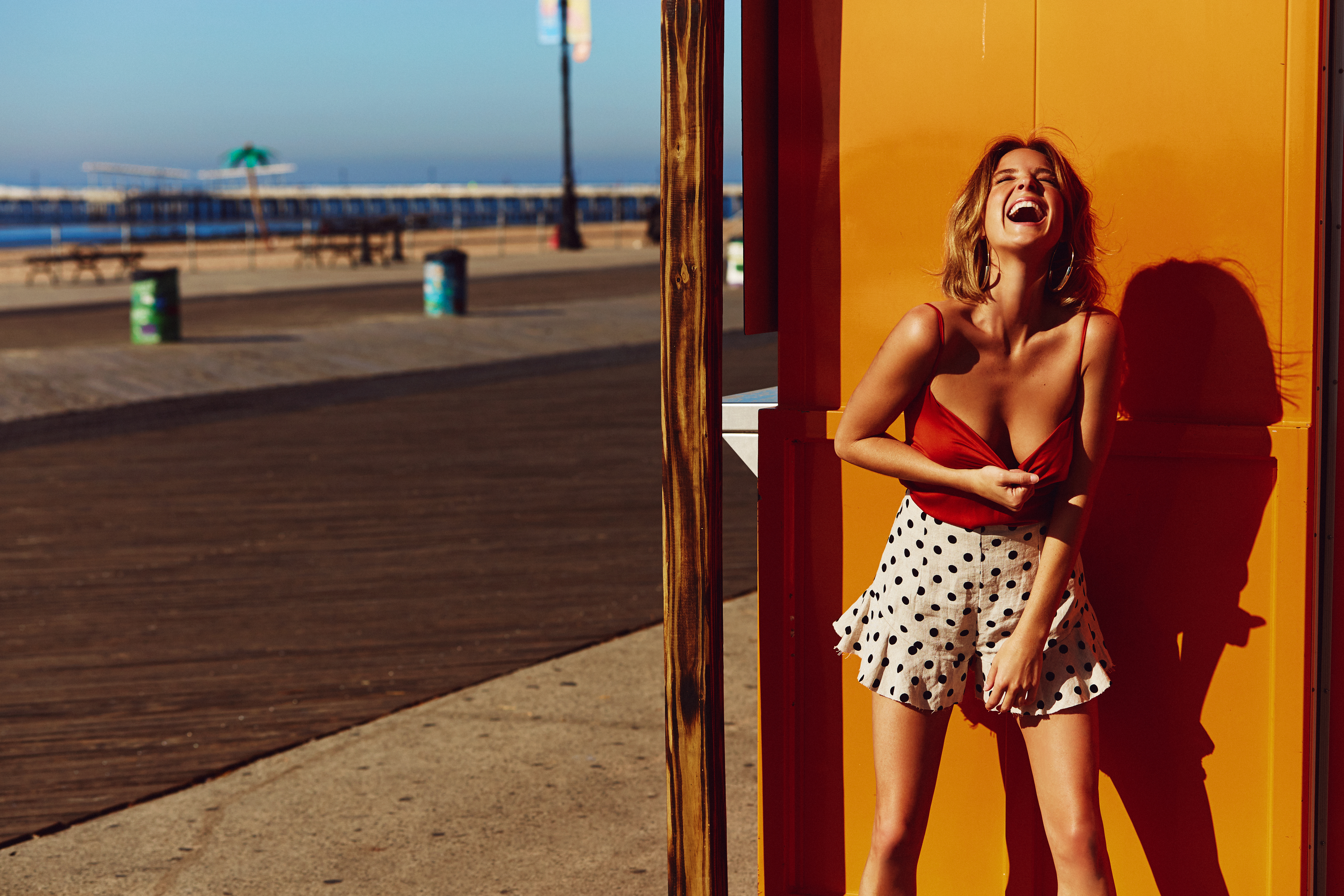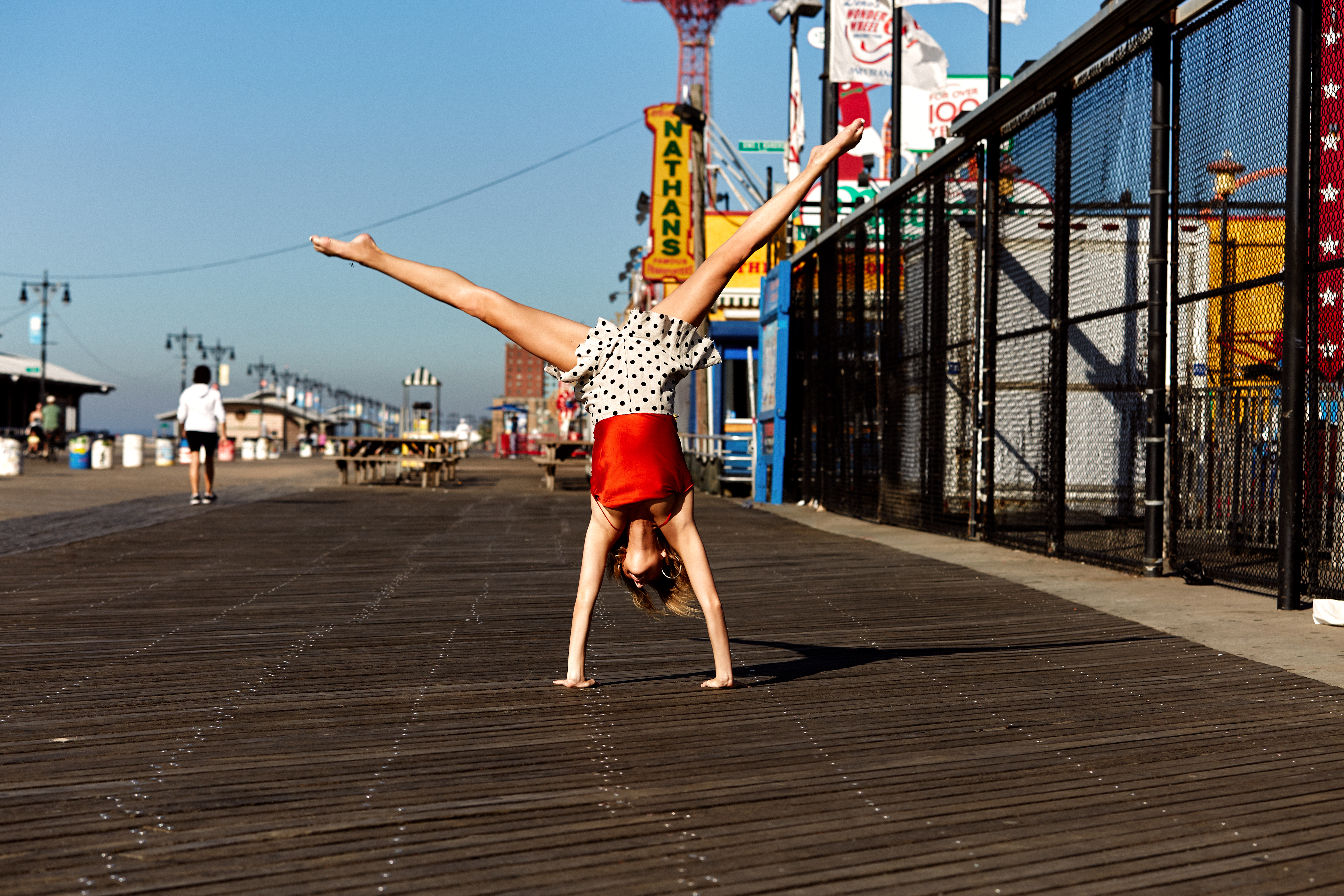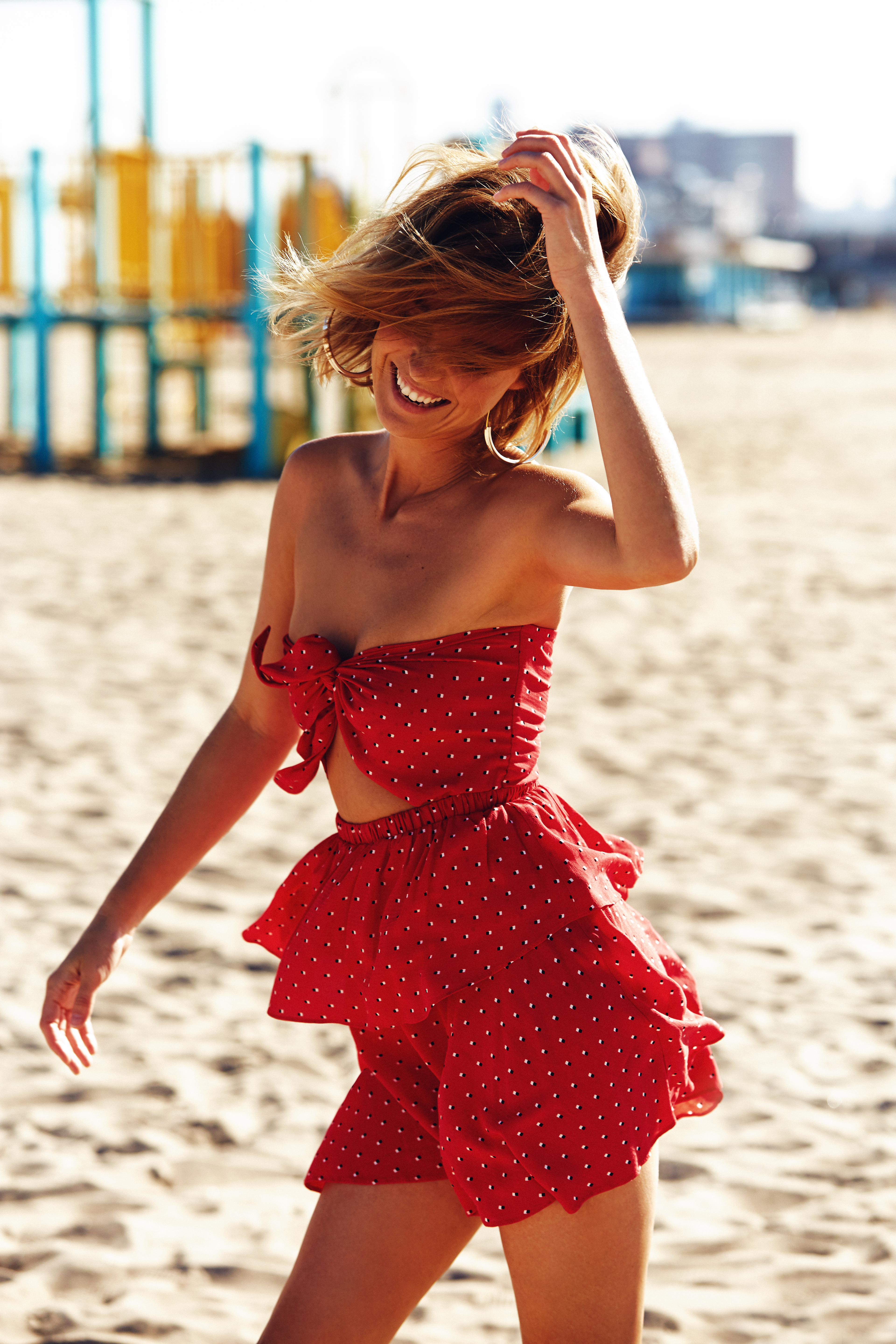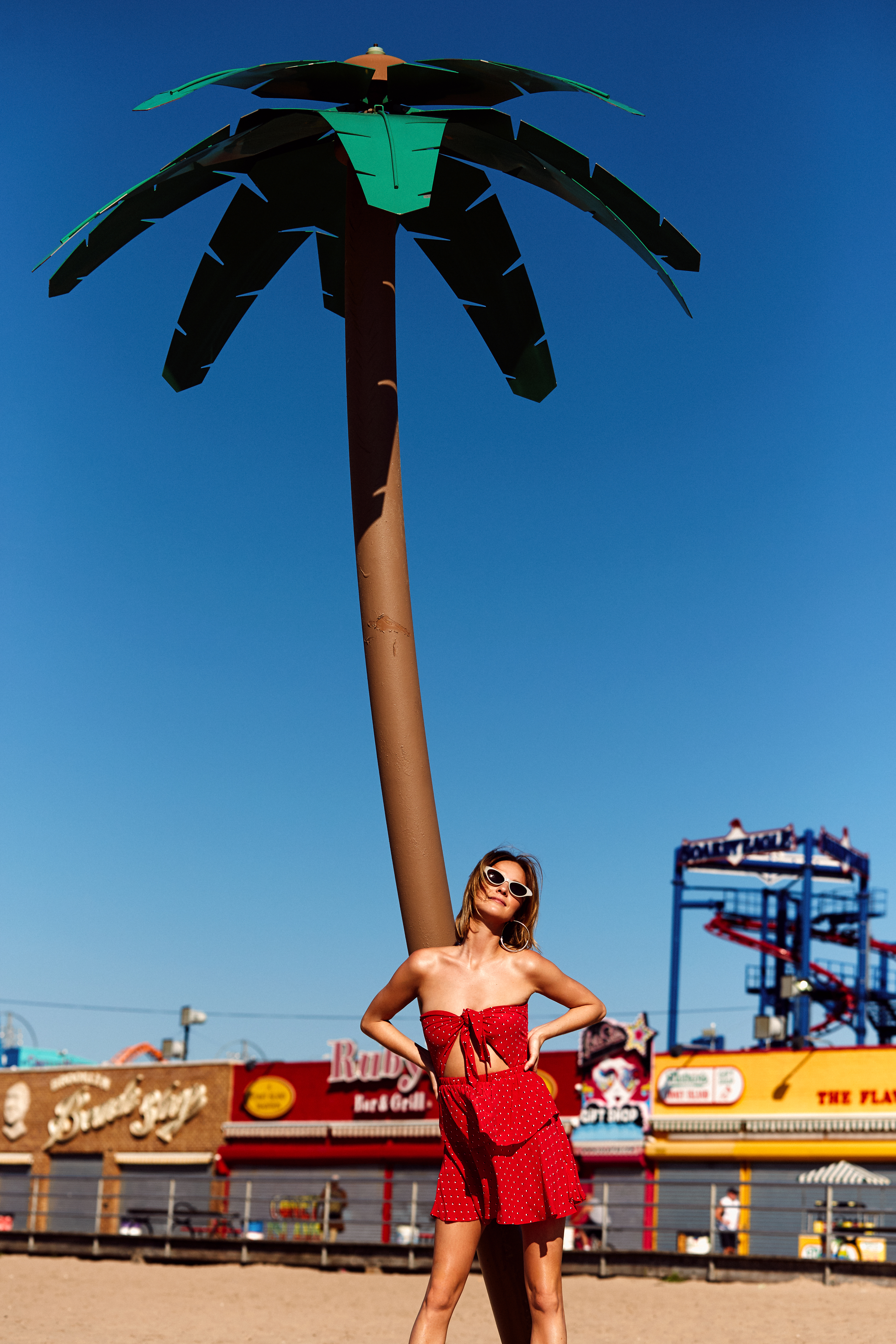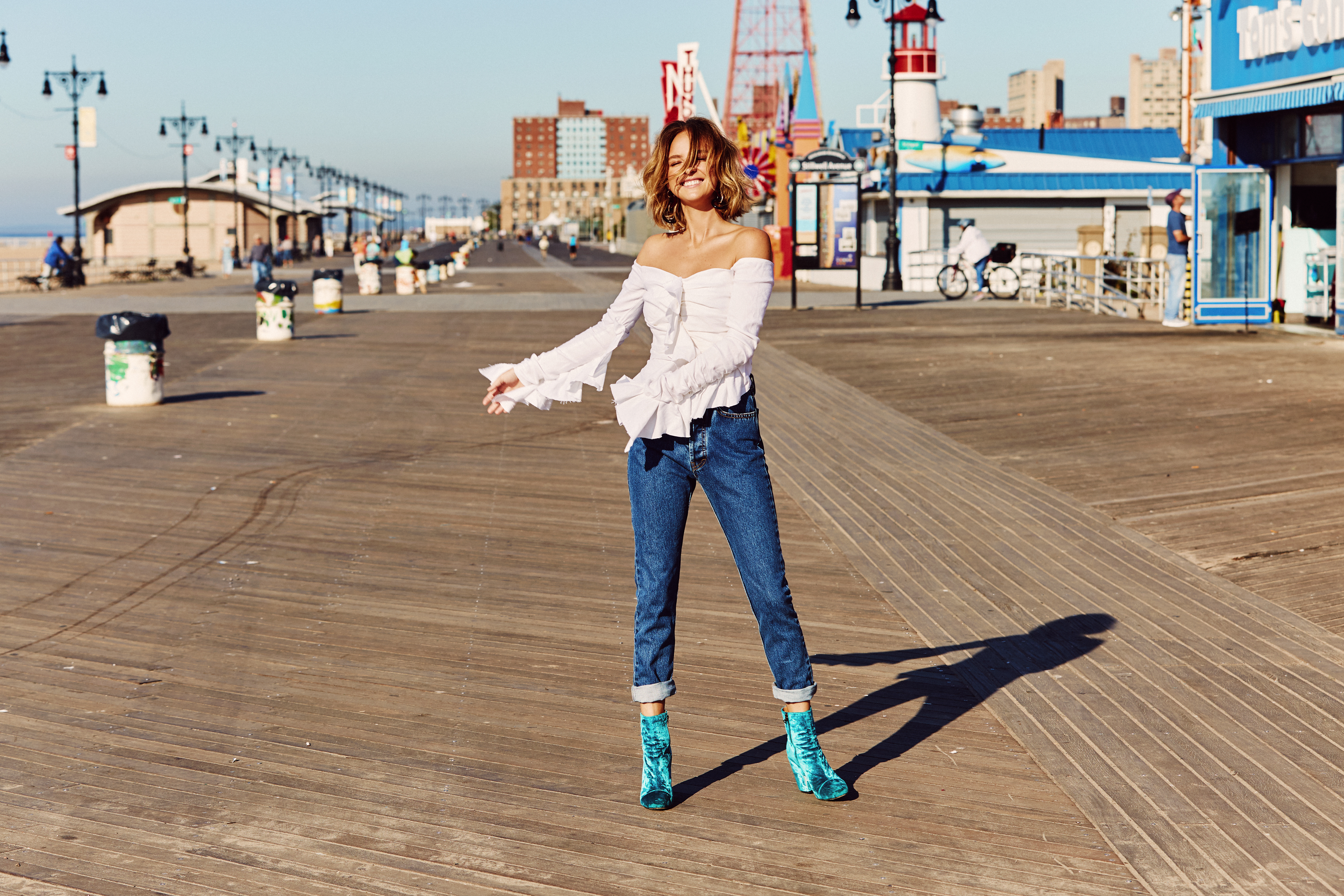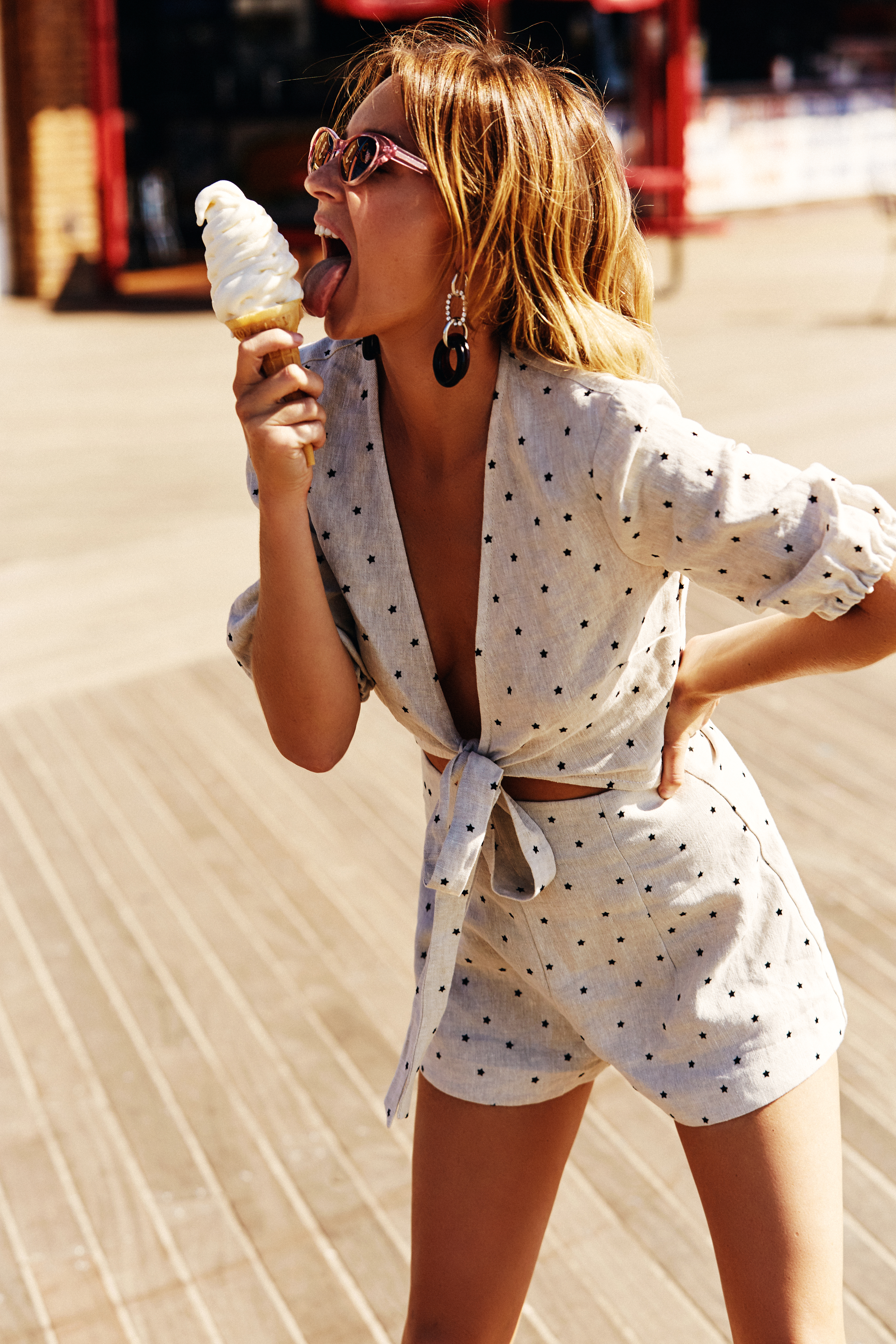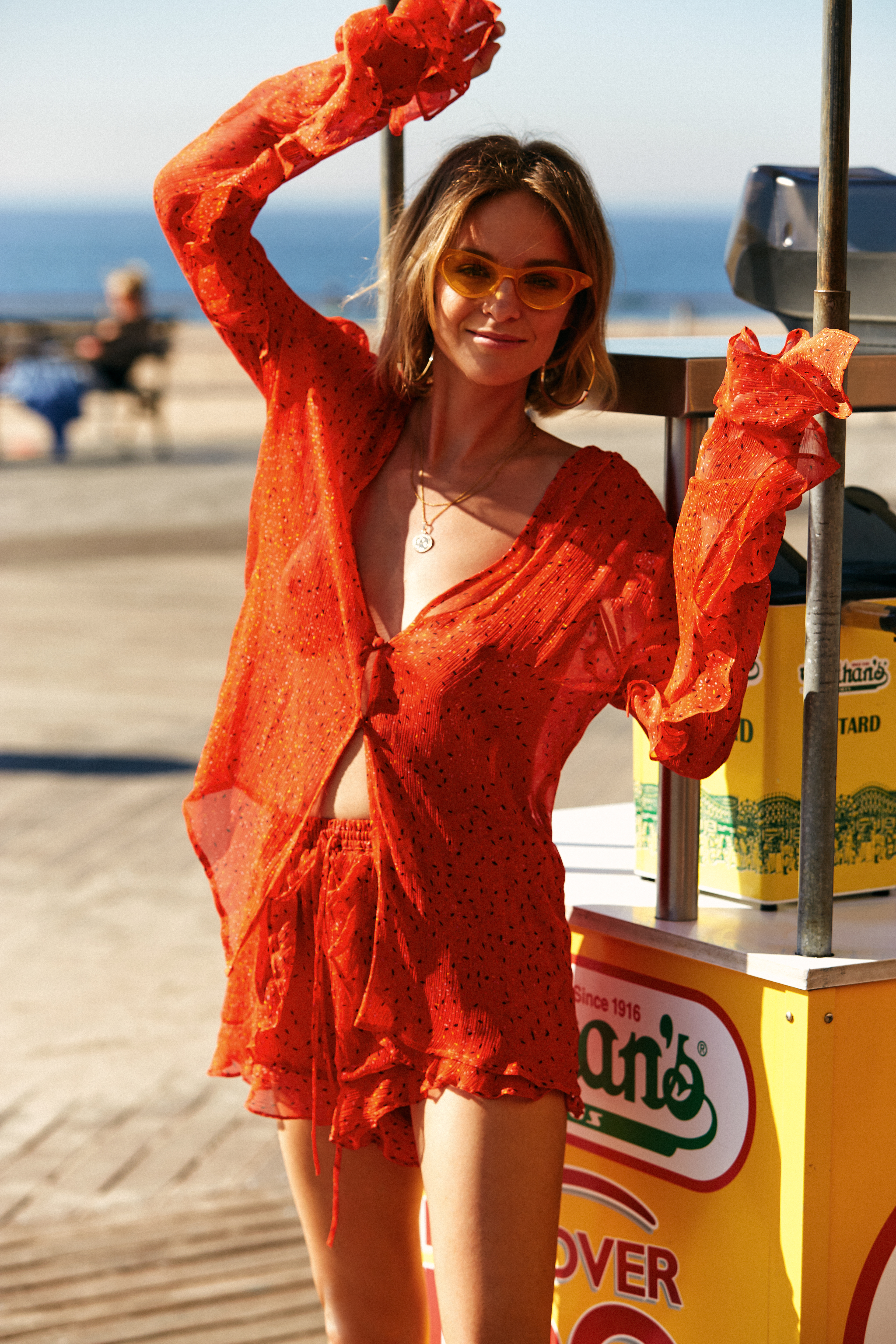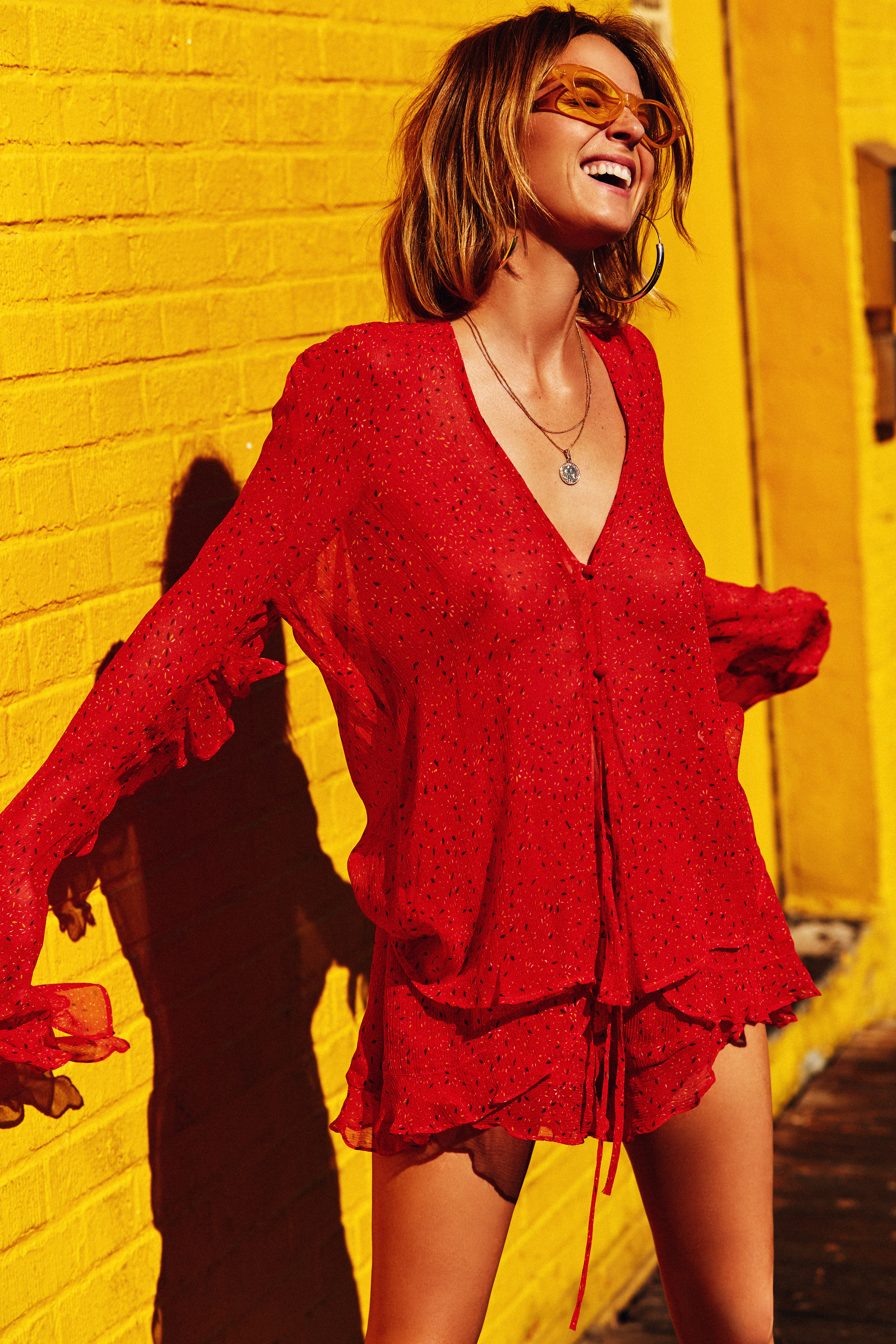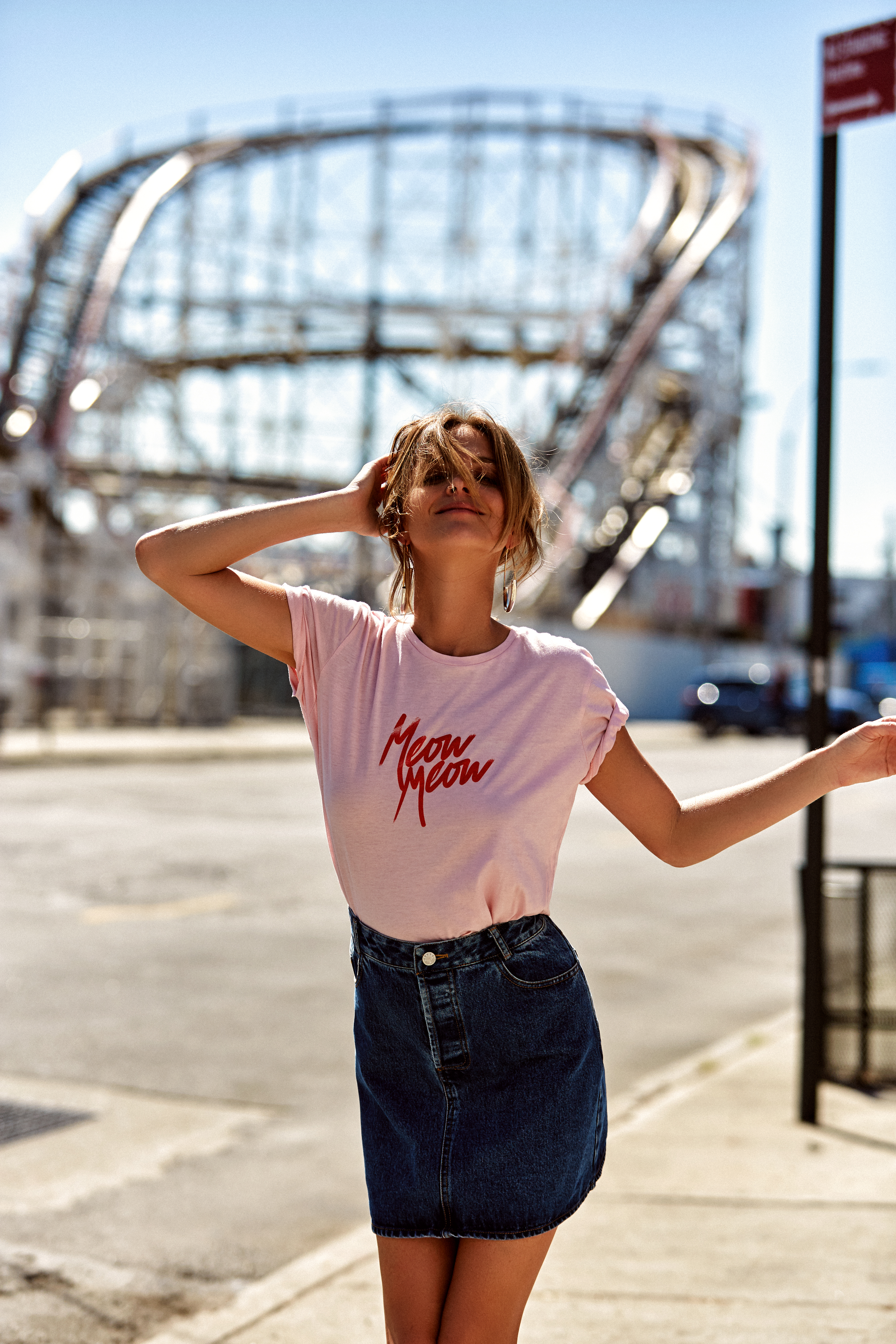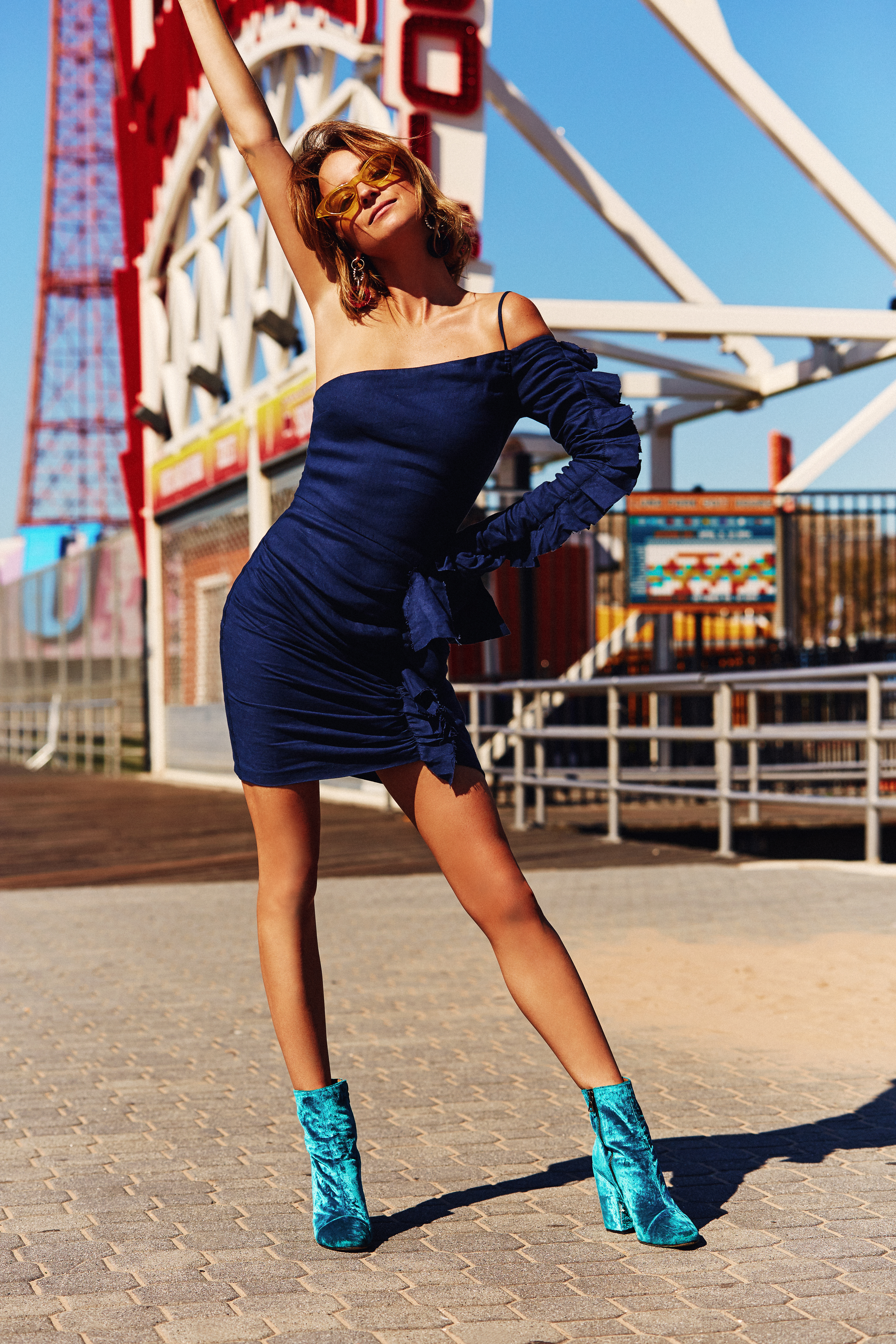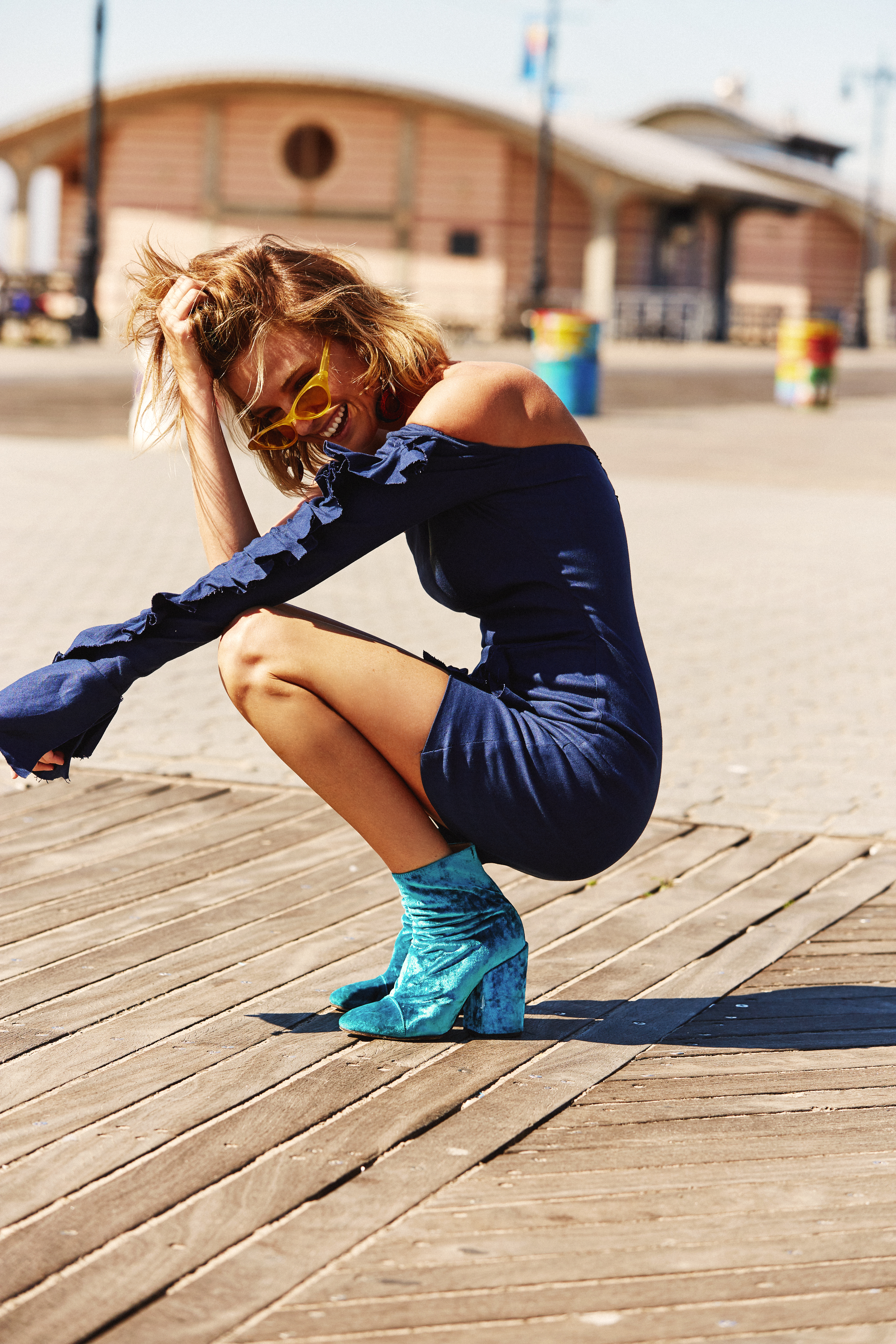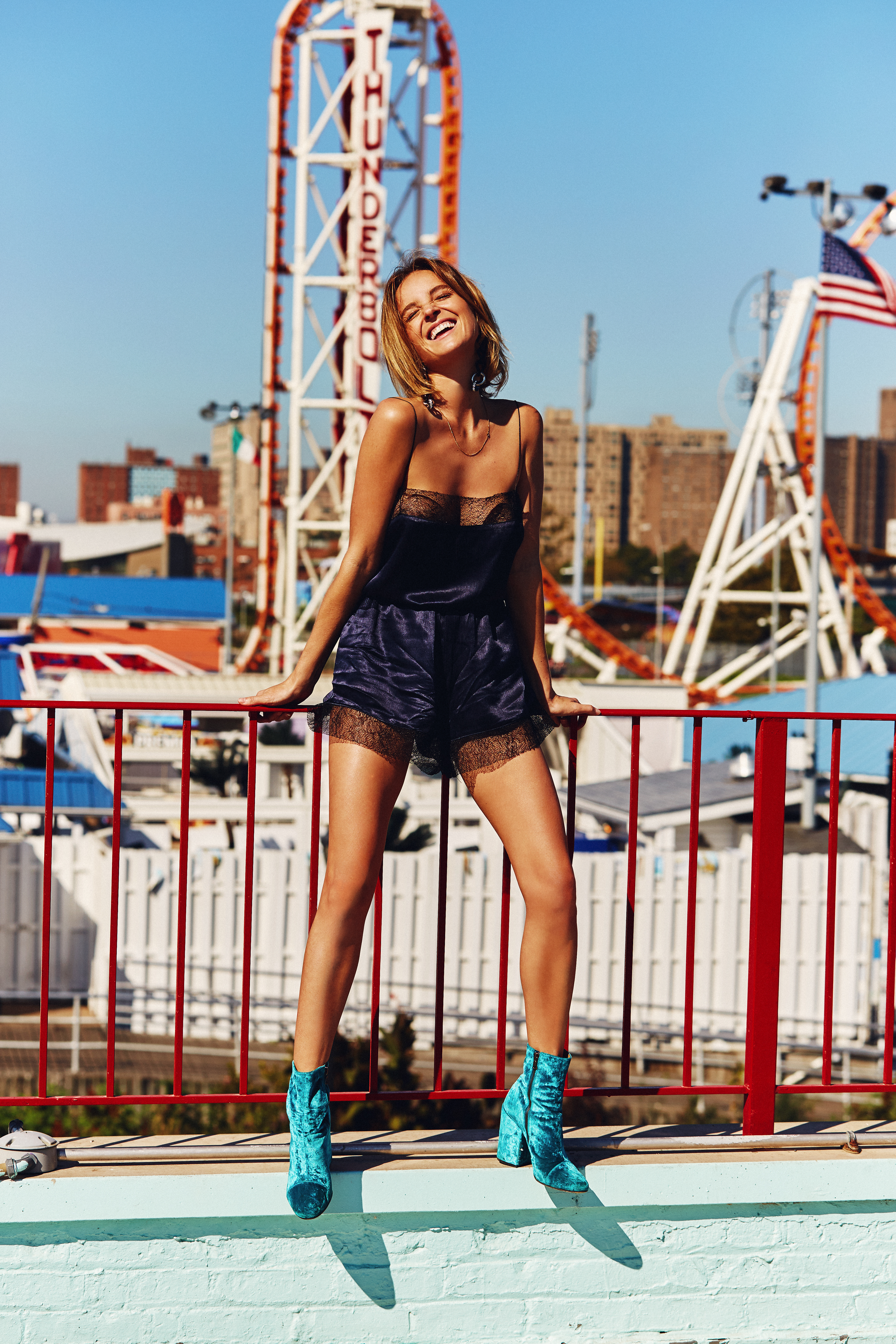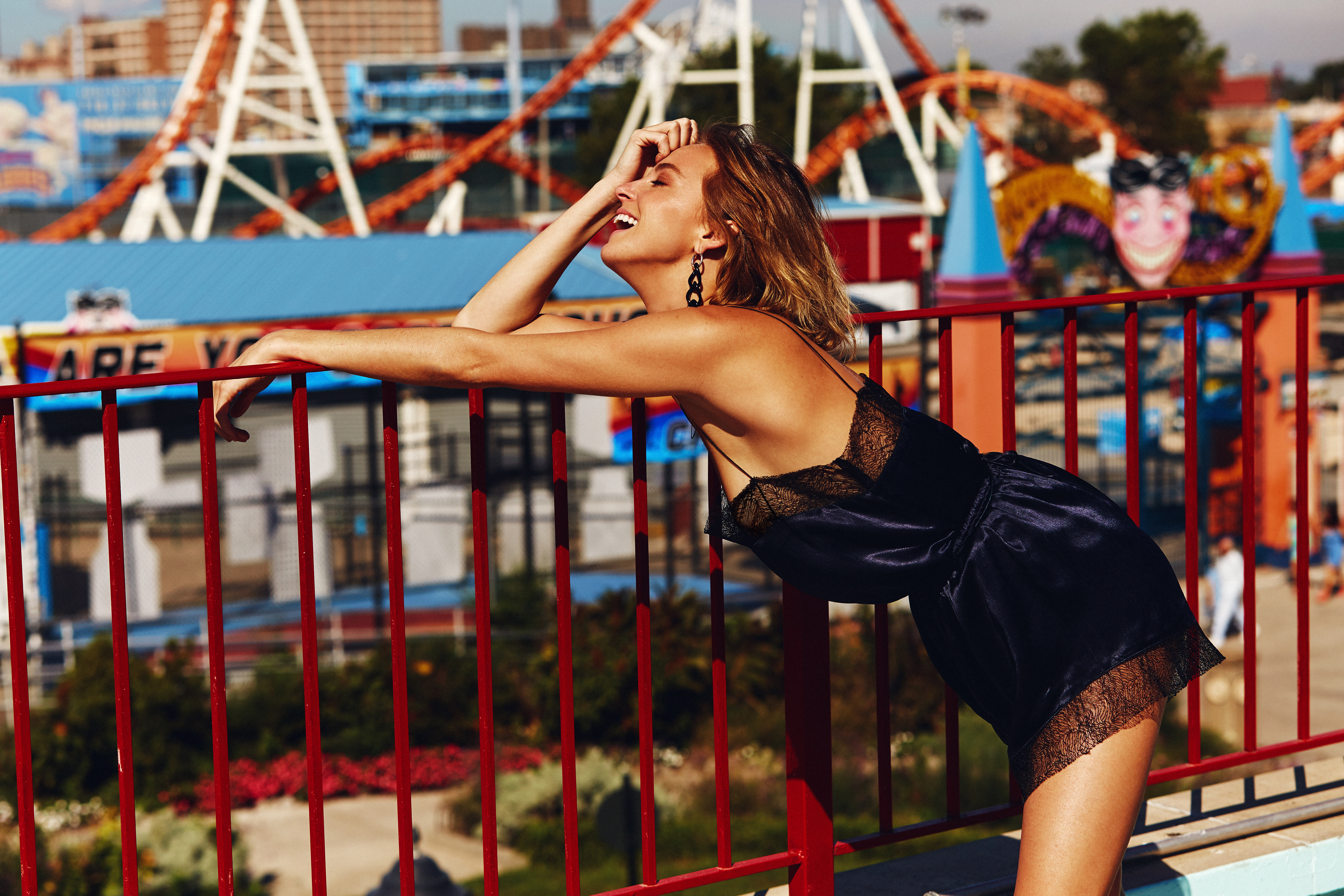 Every year Bec & Bridge and I get together for a summer-social-shoot (Yep, sounds more like a school dance then work. And, that's the truth, we have WAYYY too much fun) The girls – and most of their staff – are long time friends of mine, so whenever I am wearing 'BNB' I feel like I'm wearing something from my ultra cool big sisters wardrobe. Yep, I am very lucky.
This collection screams fun – I knew we had to shoot it at a somewhere wonderful. So, off to New York's iconic carnival Coney Island we went. These looks couldn't be more perfect for dancing under rollercoasters and accessorising with candy floss! I love the versatility of this collection; sexy satin slips and Sandra Dee-style mini dresses for summer nights, contrasting with shorts to flip in, statement tees and relaxed playsuits.
And can we all just take a moment to appreciate the 90s influences in this collection? Spaghetti straps, Bardot shirts and cheekily high hemlines – this is sultry dressing with a playful side and I loved playing the rebellious cool girl at the amusement park! BRING BACK FUN. MINIMALISM is DEAD!
Shop it like its hot AT Bec & Bridge.
Photography: Josie Clough, Hair: Cass Harwood, Make up: Sophie Haig. Produced by J.SEX (Production / Party Queen of Sydney)