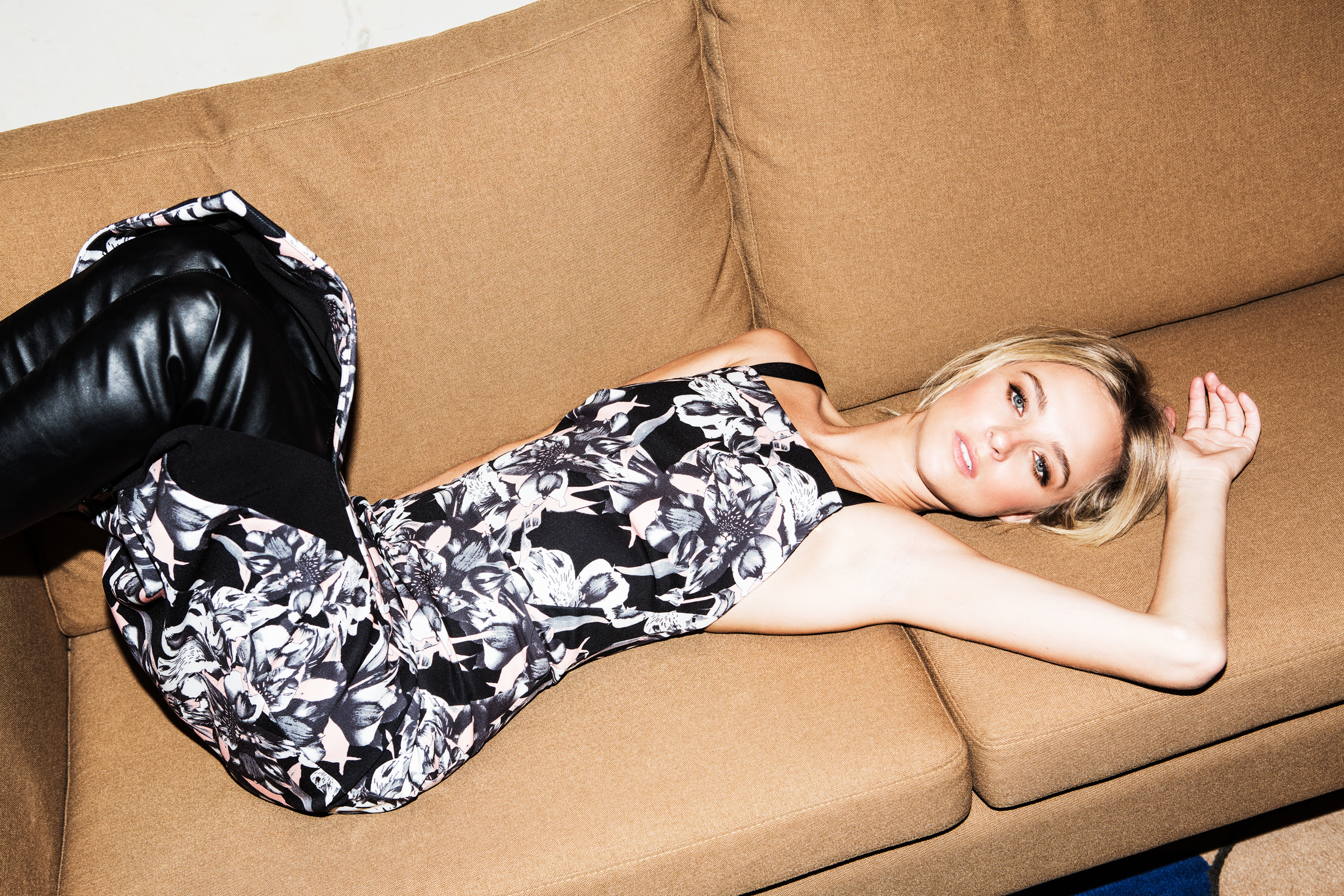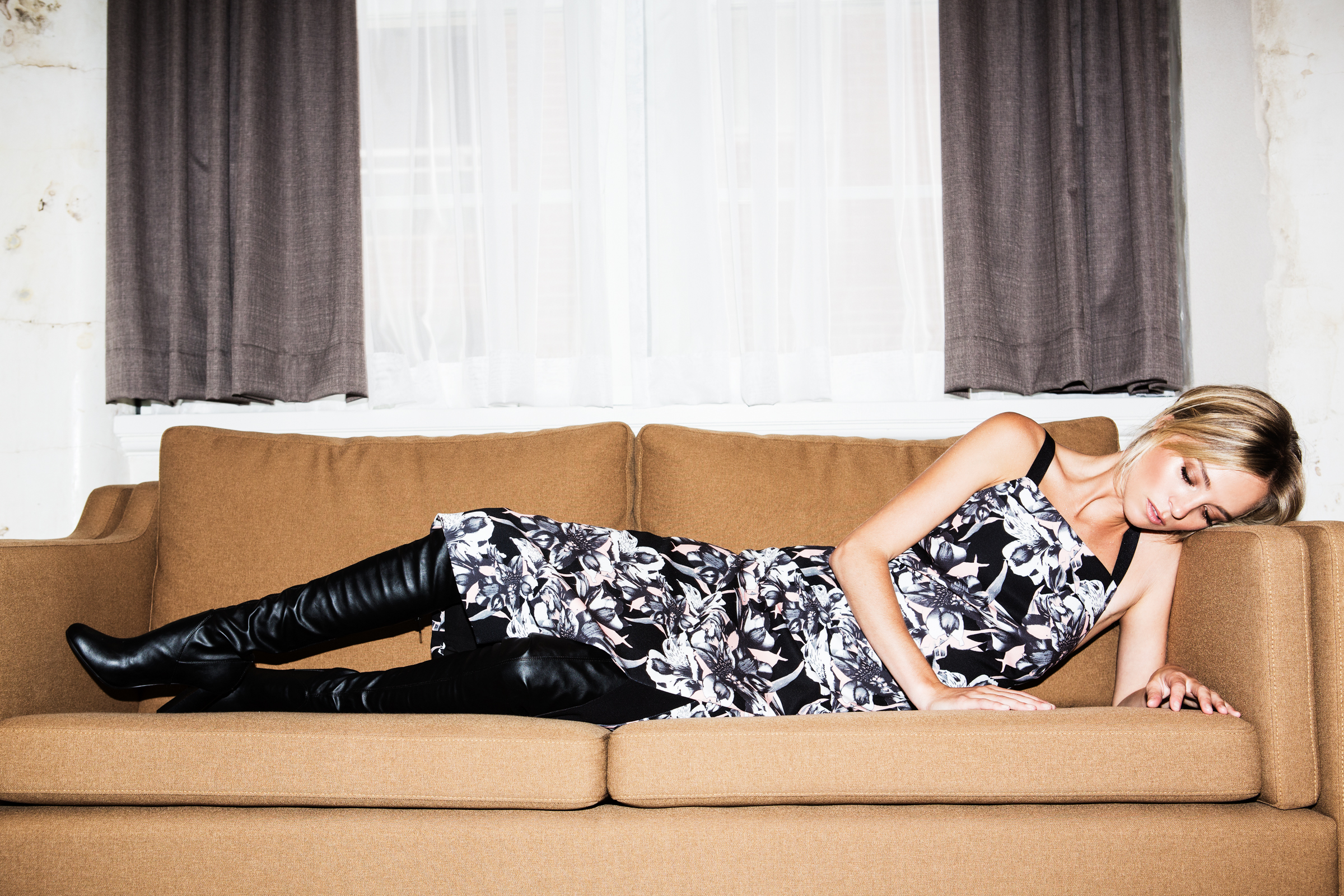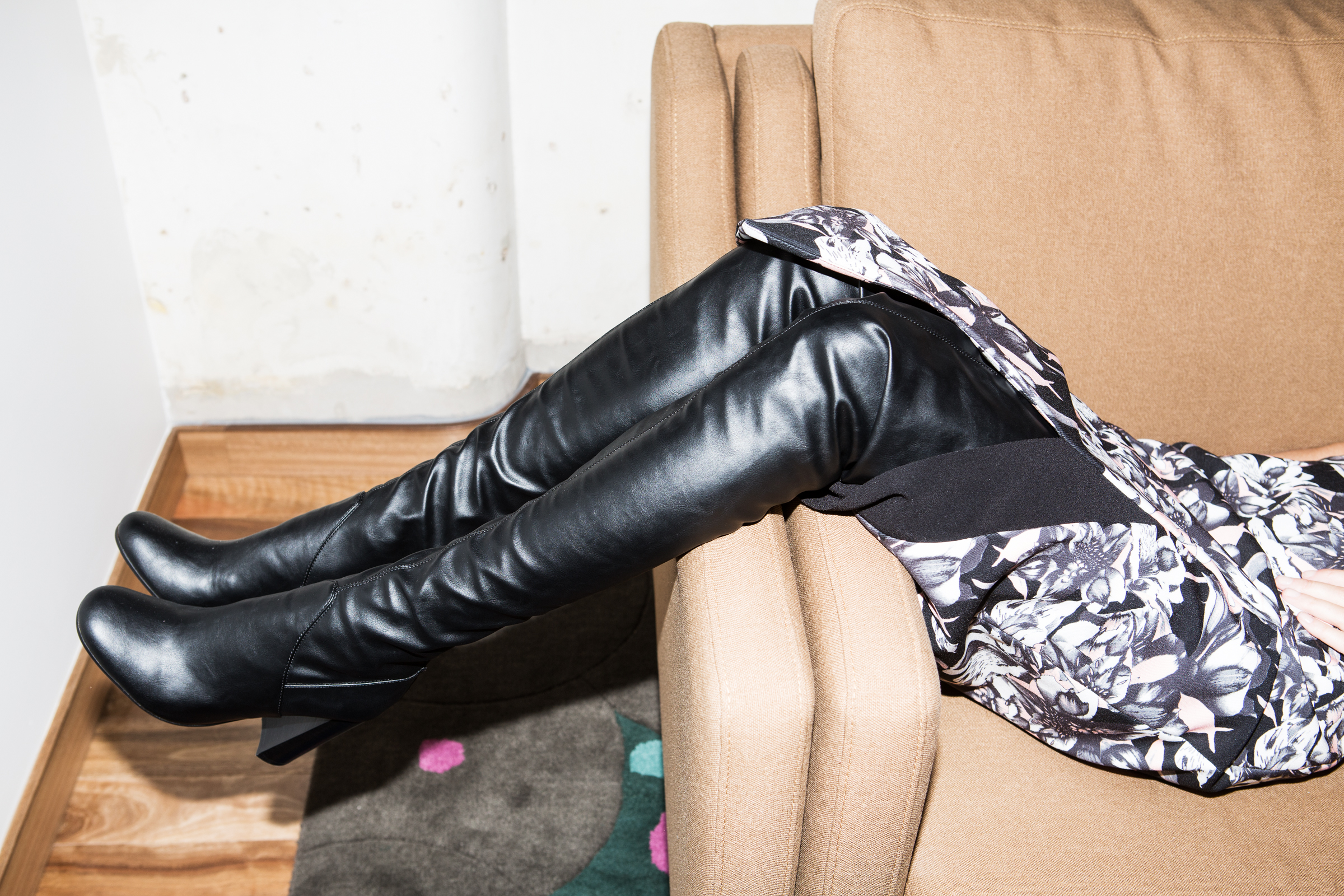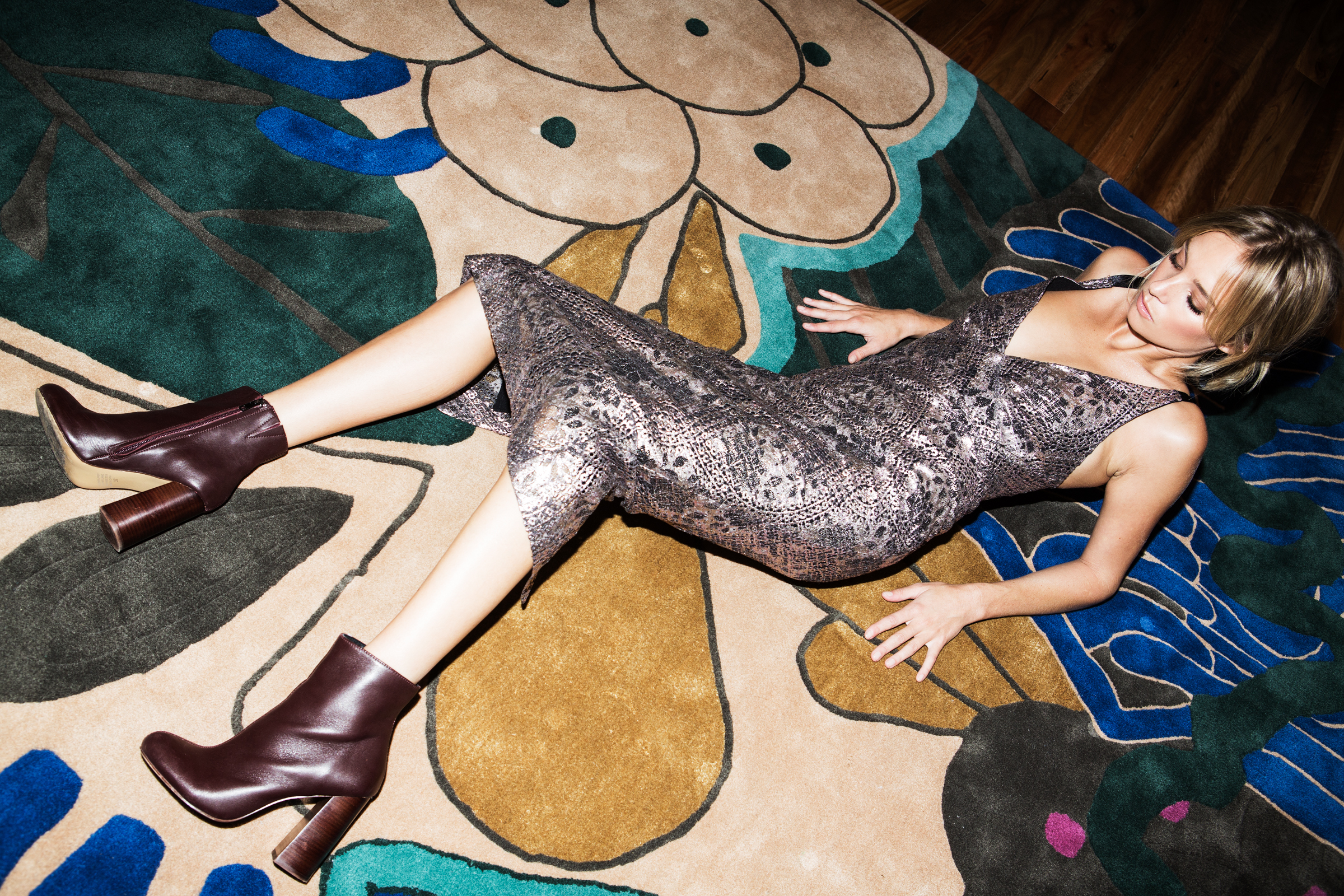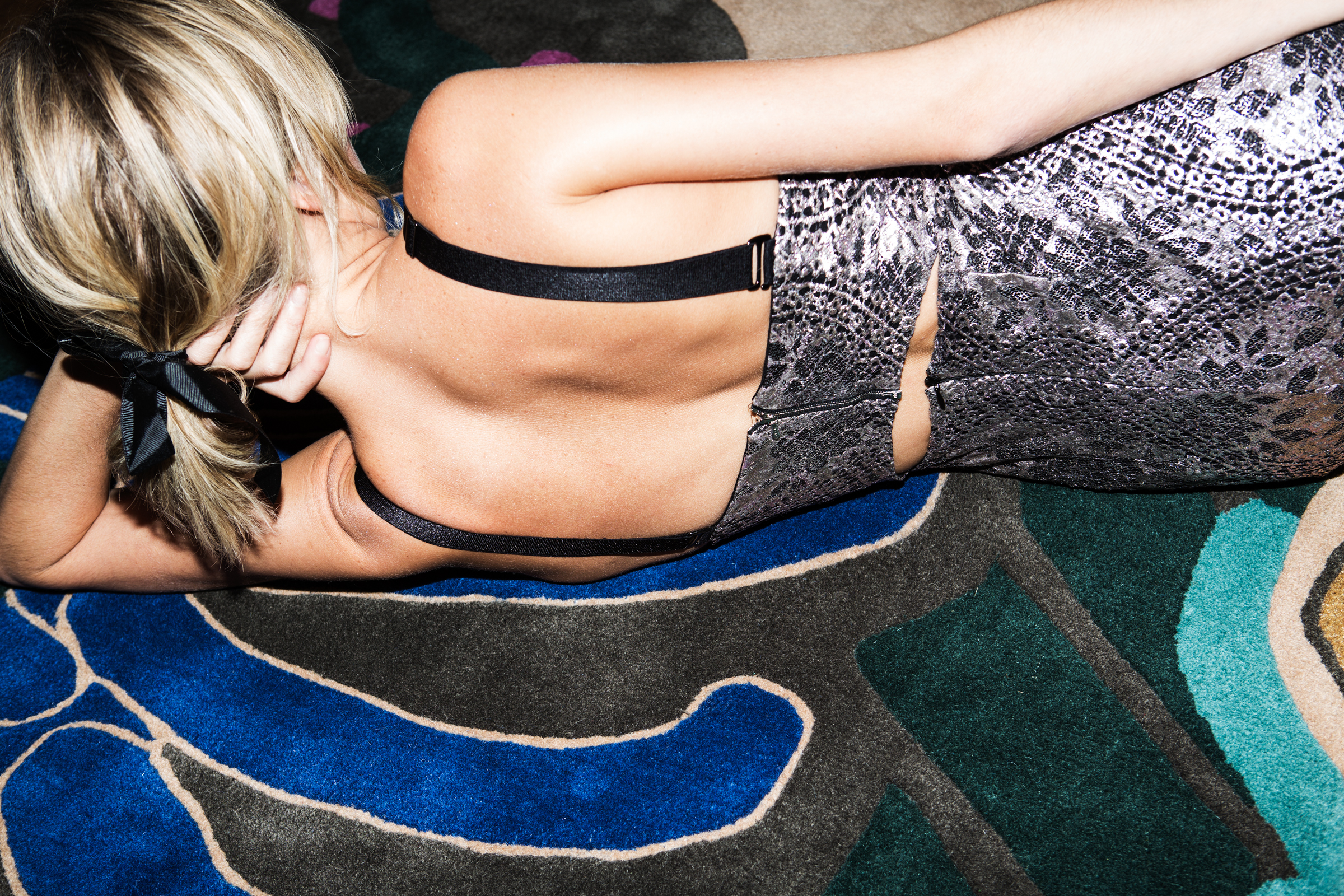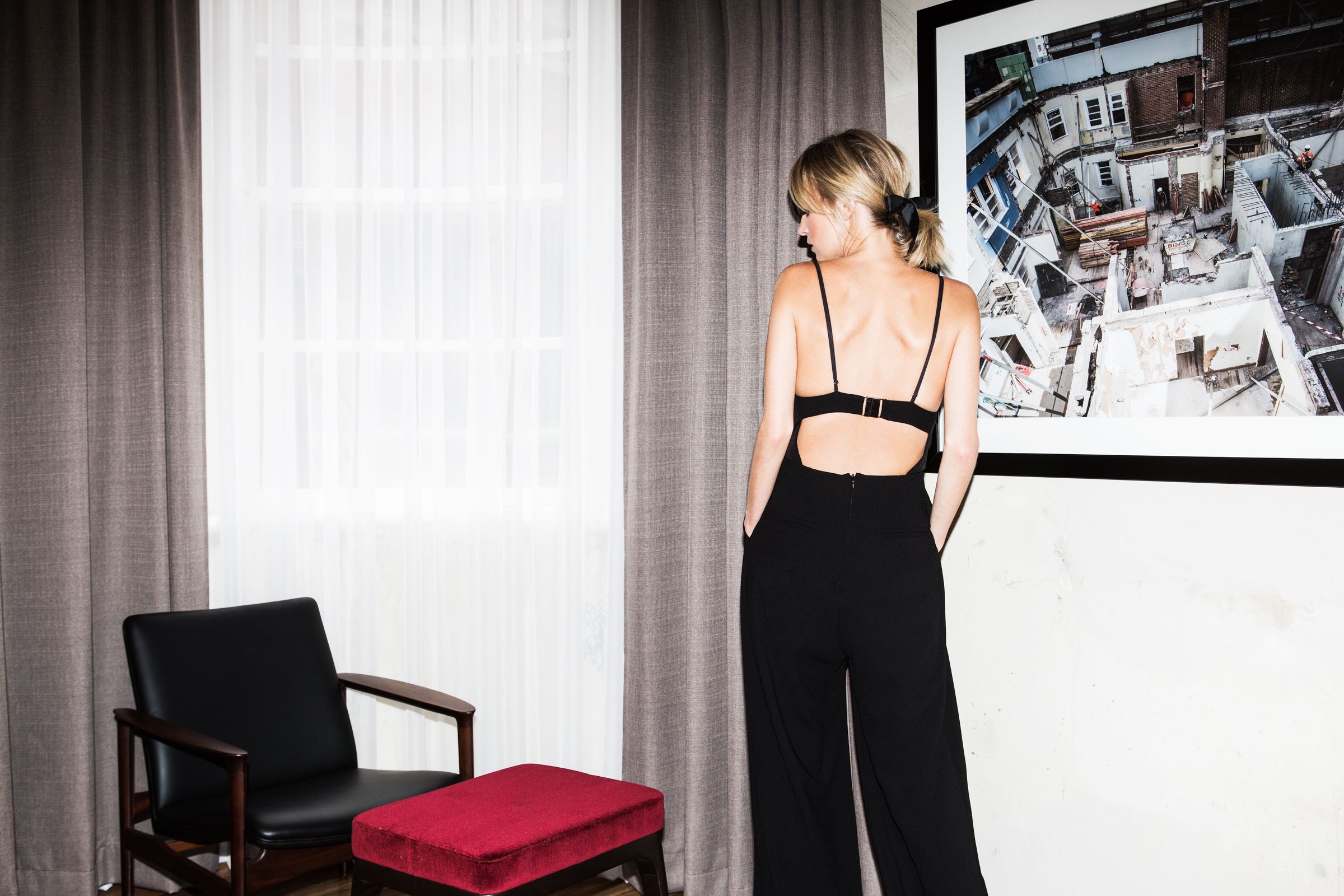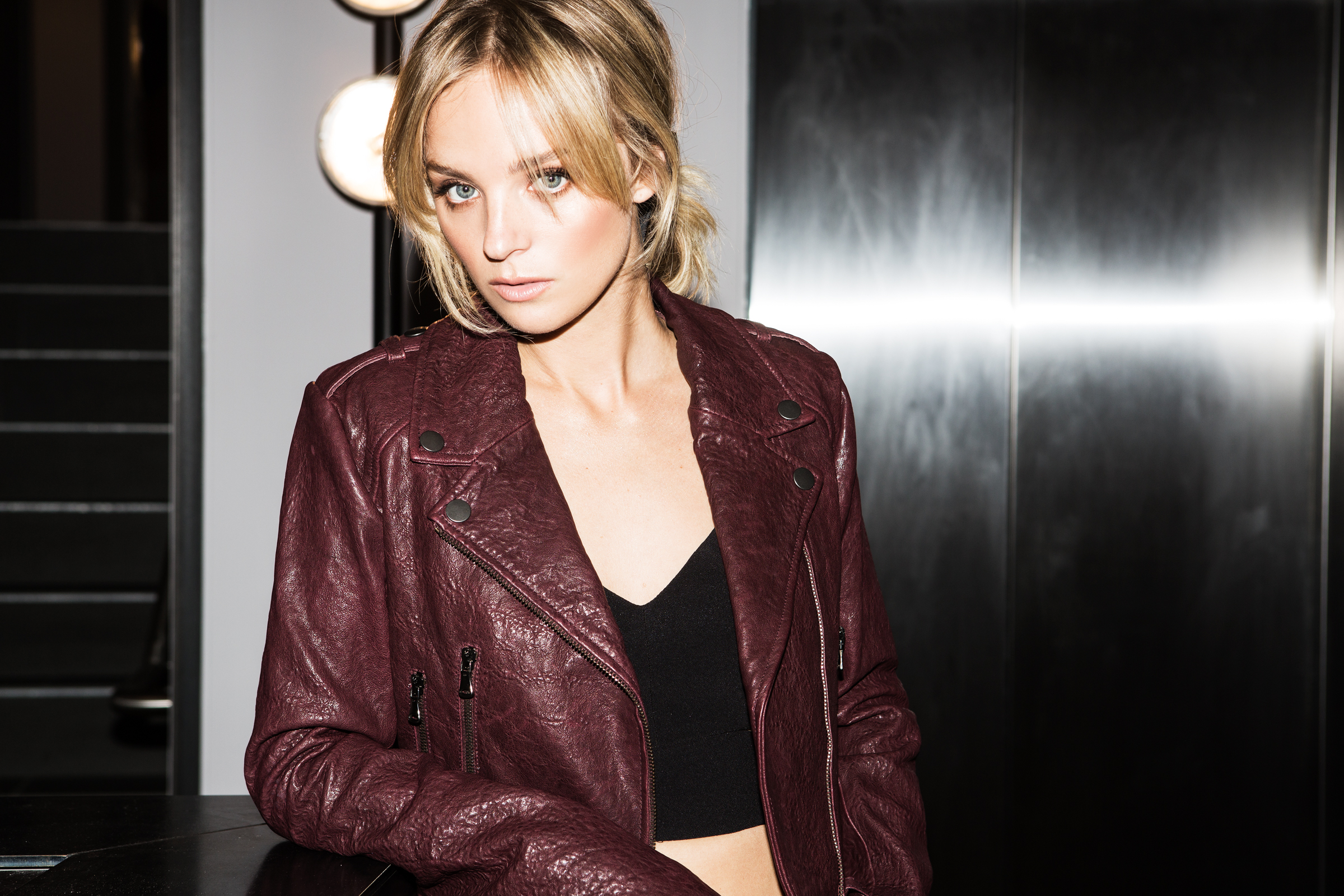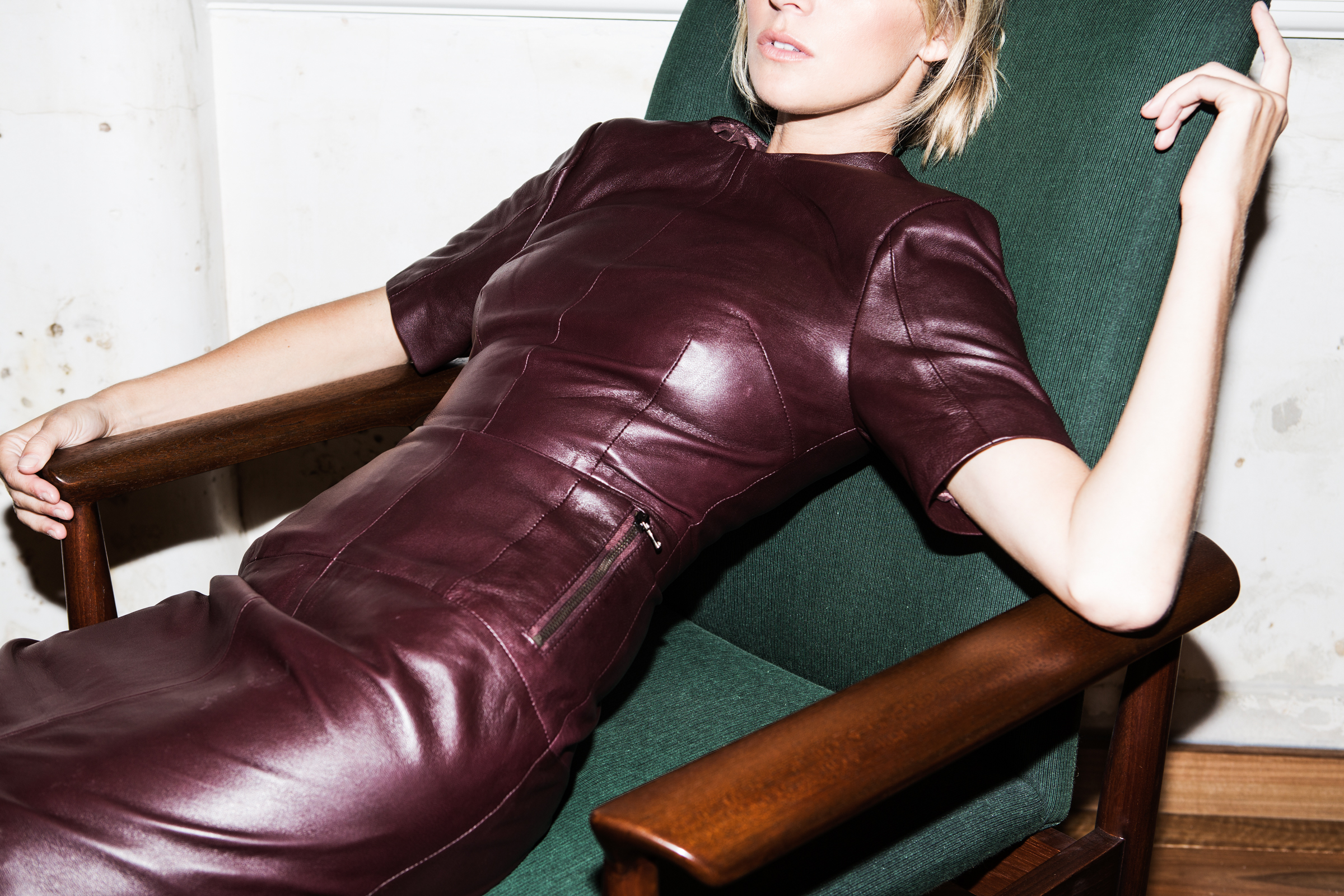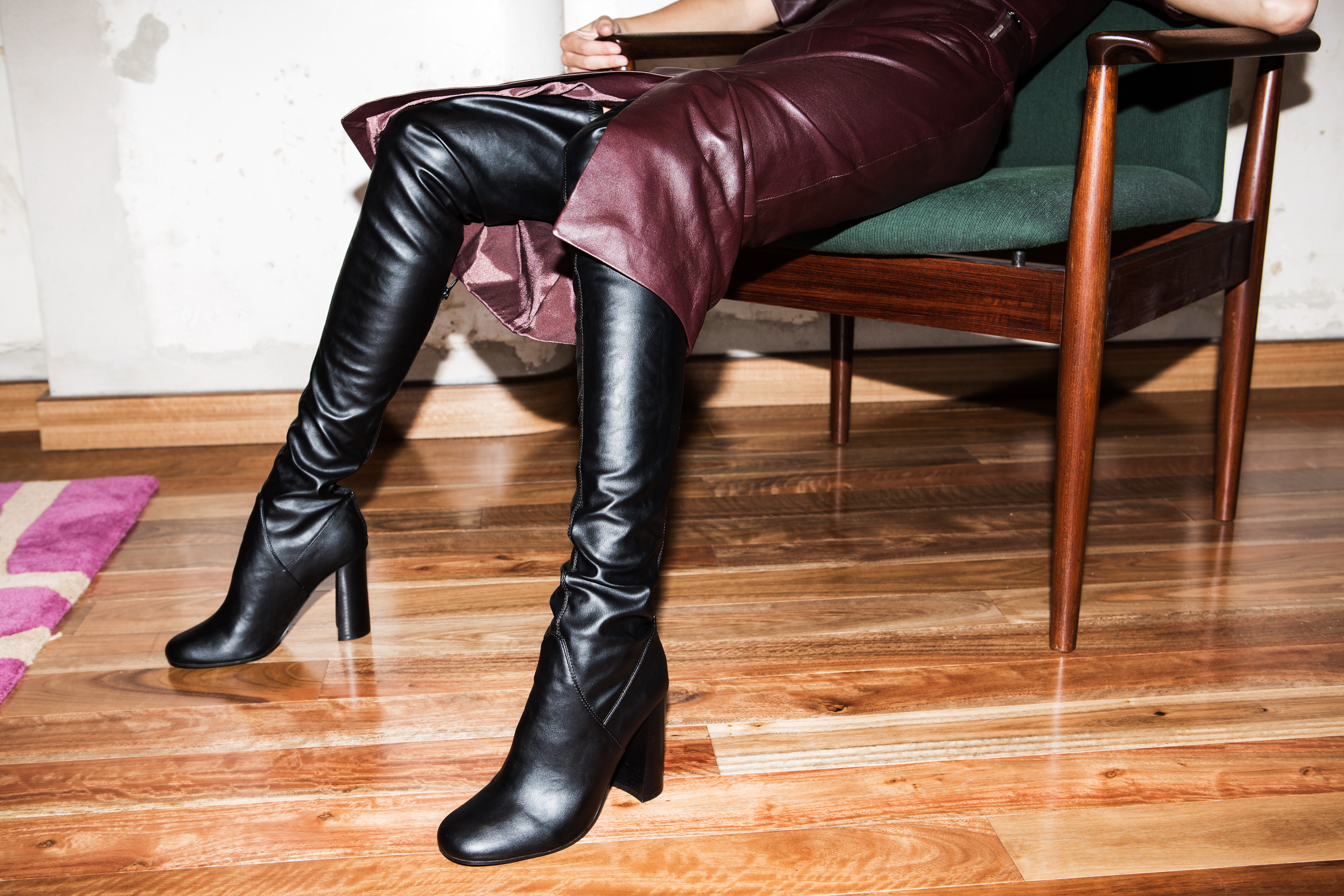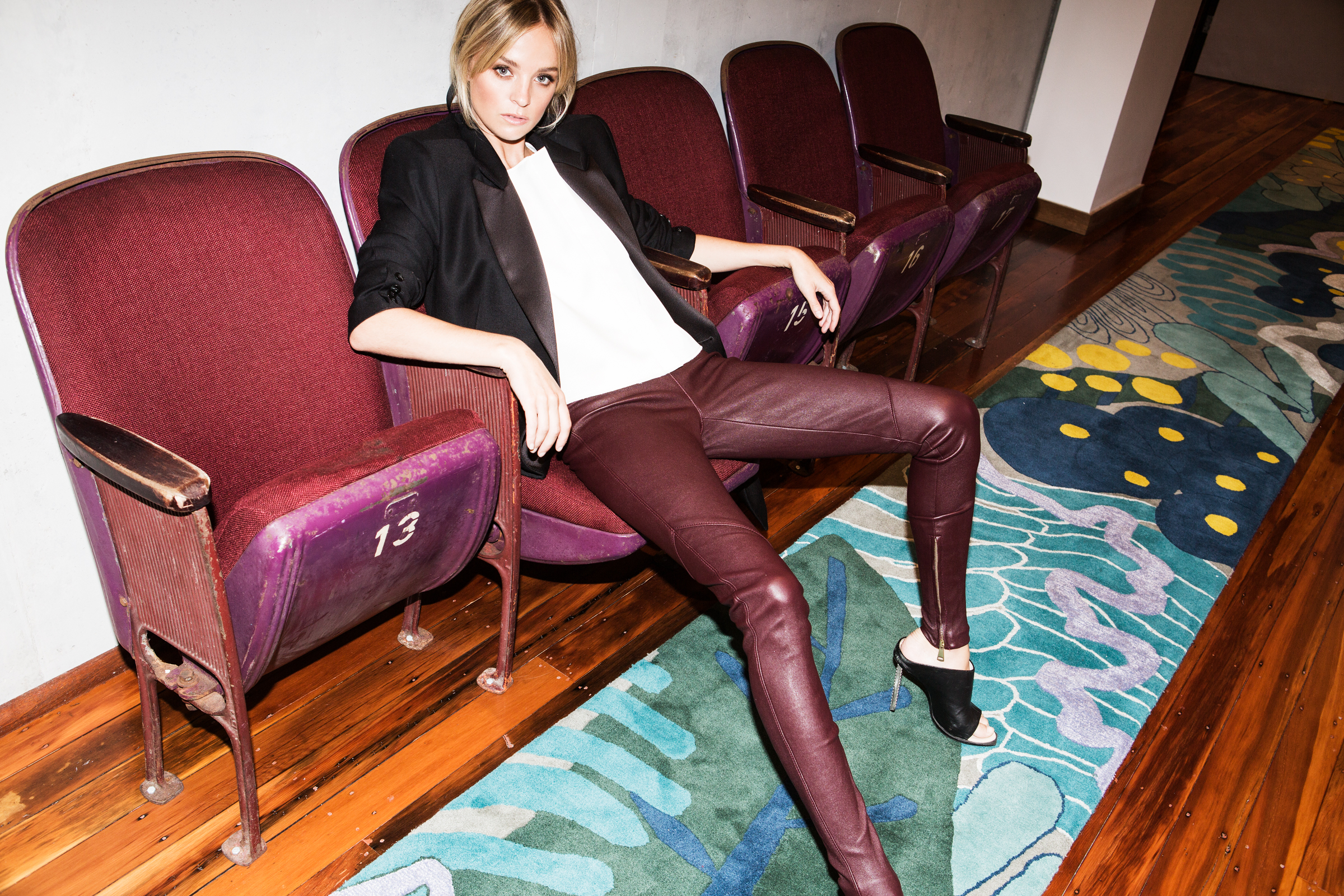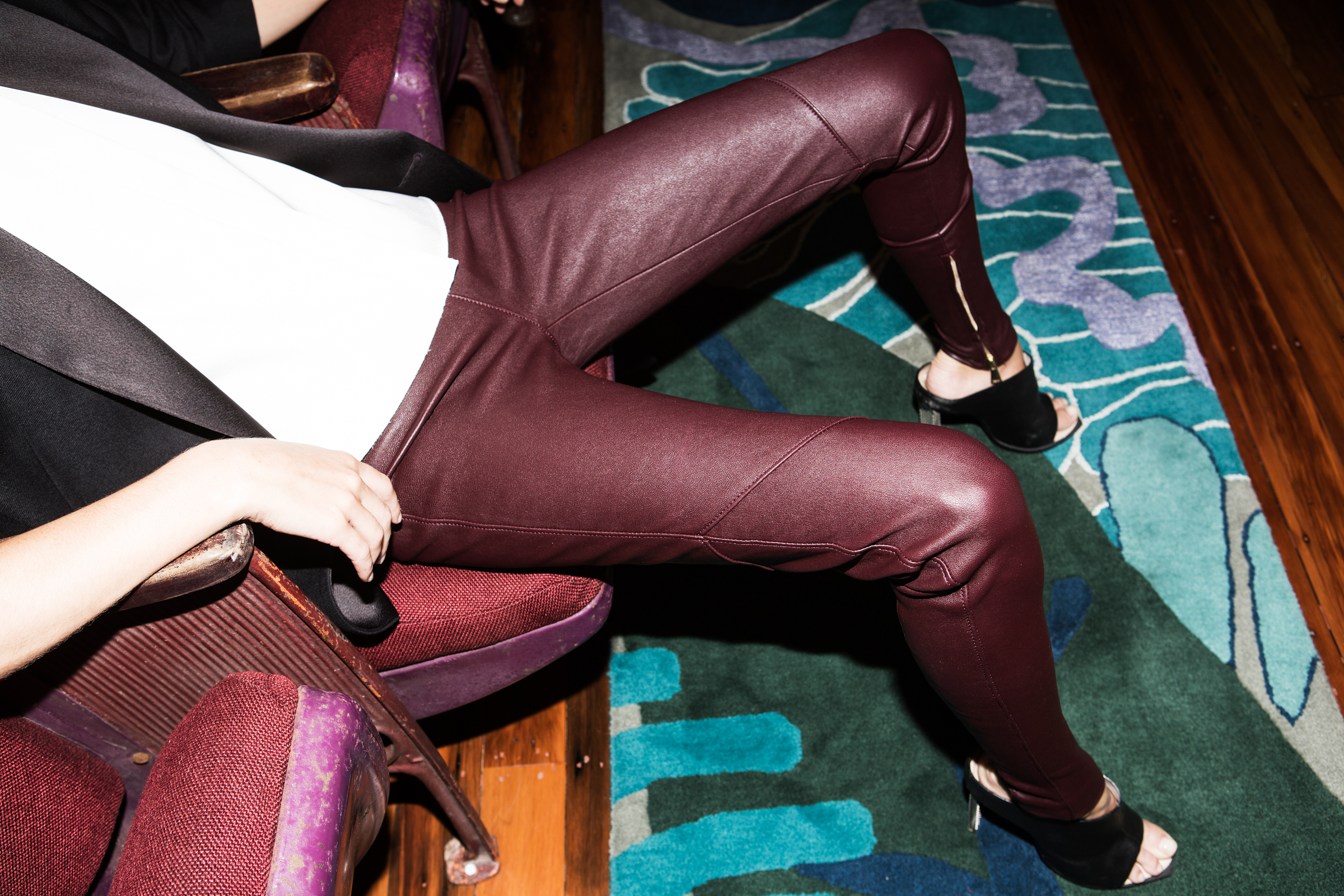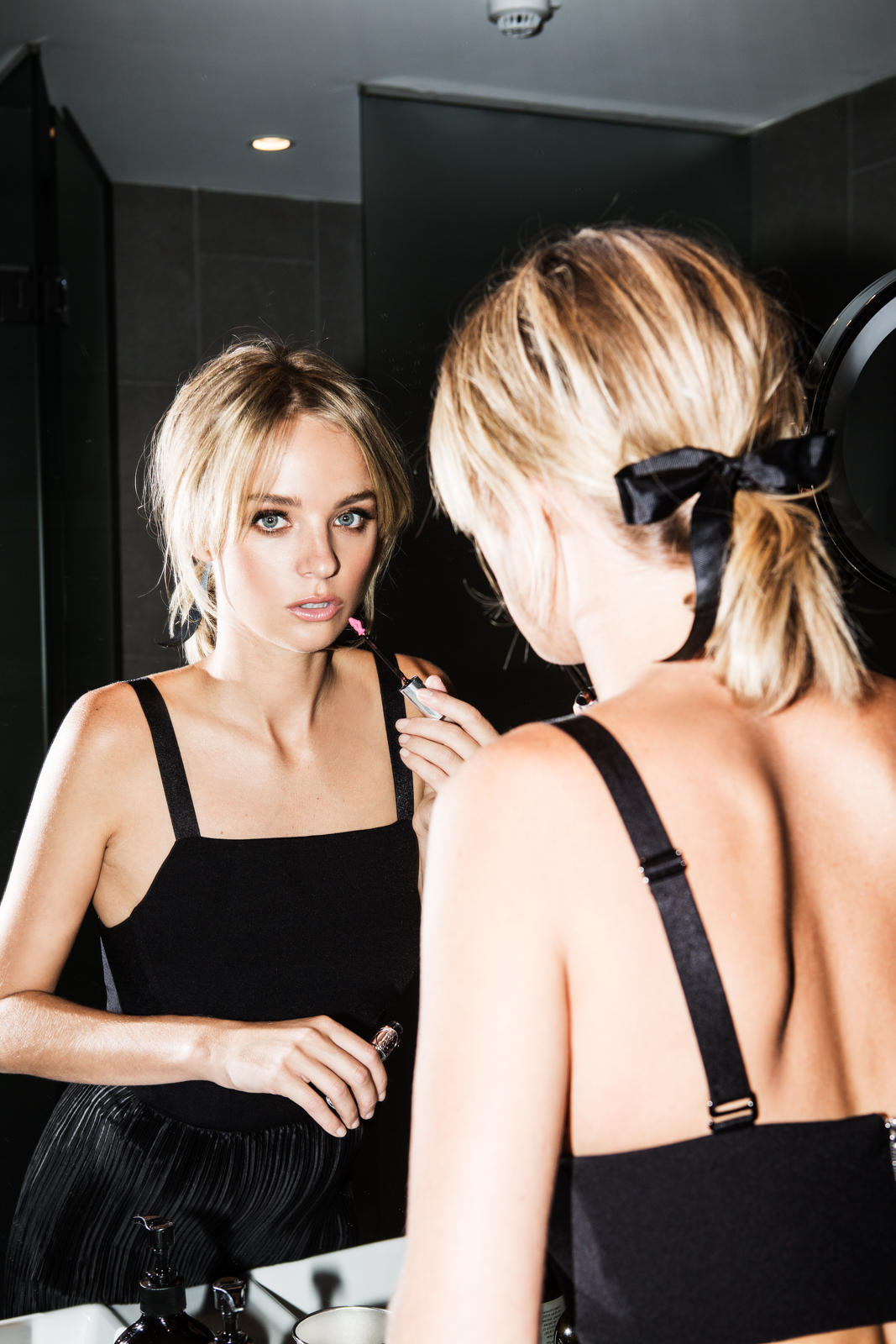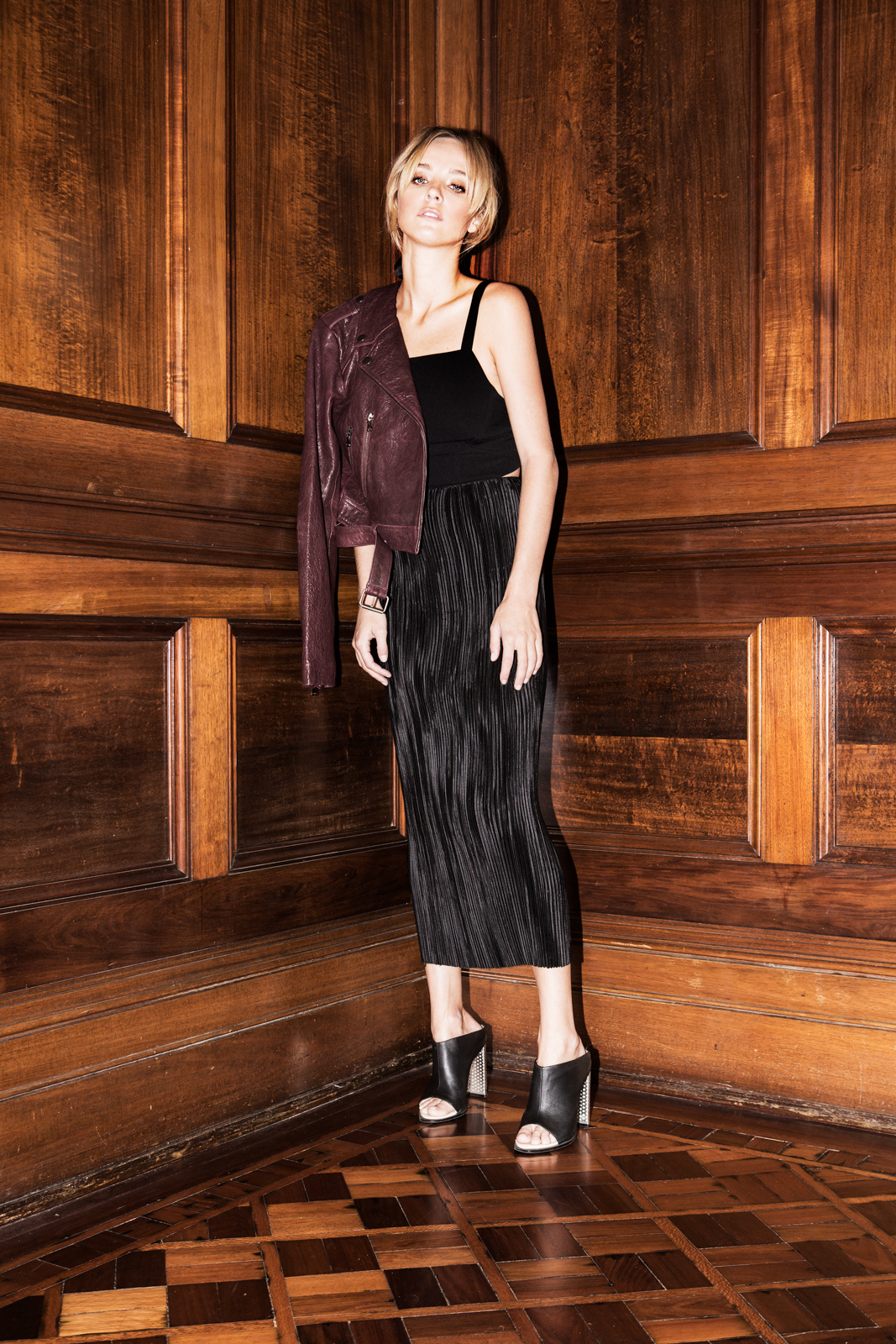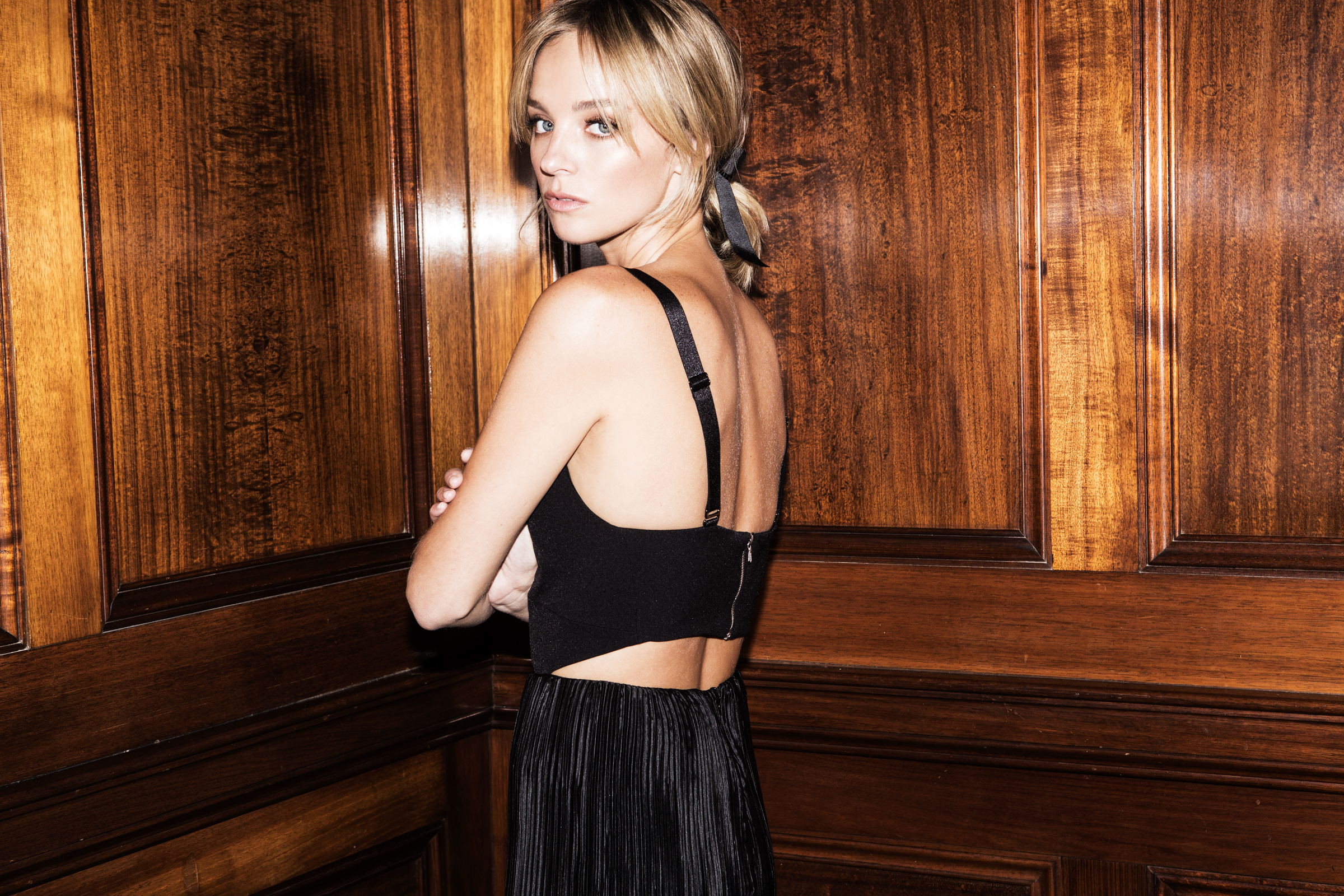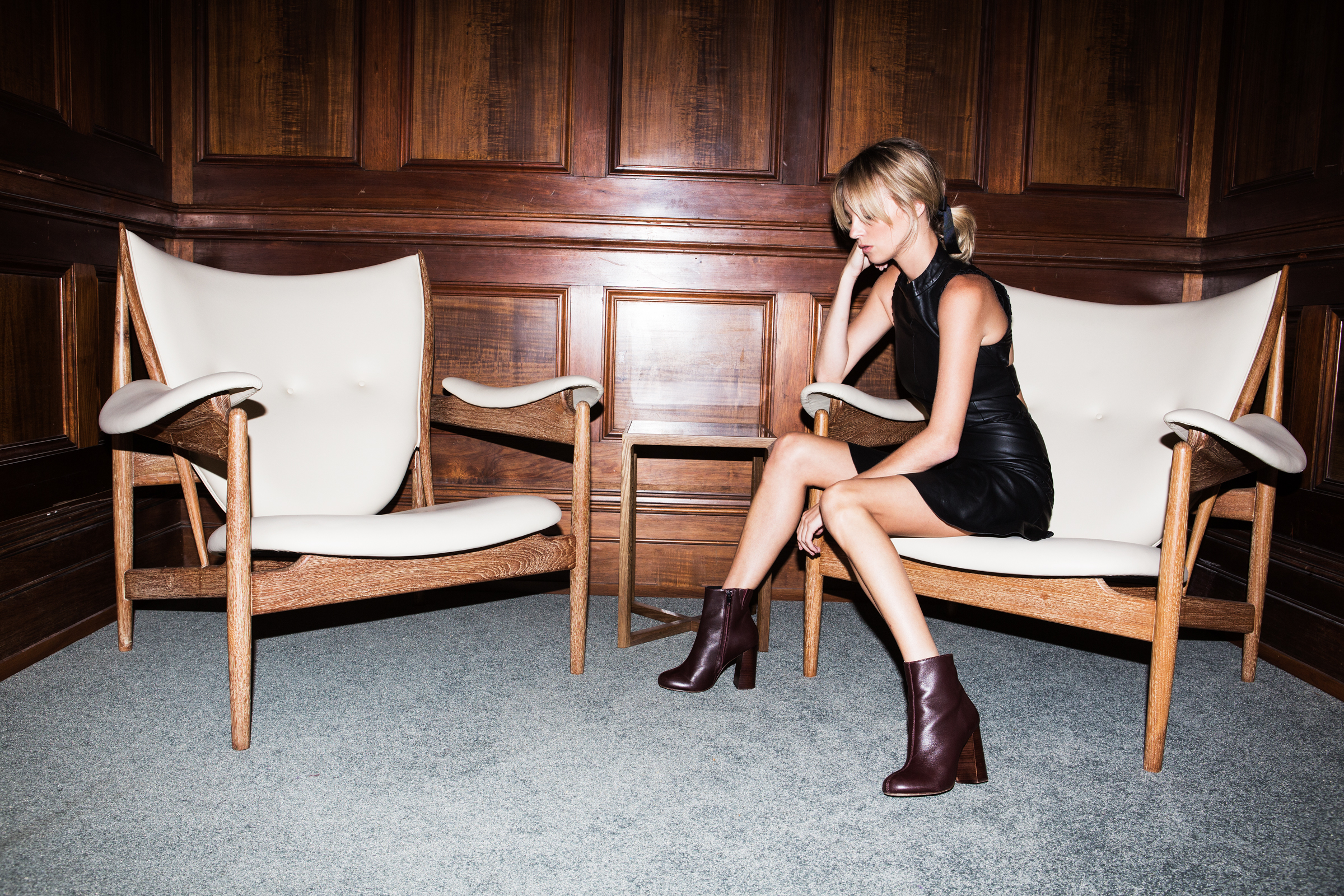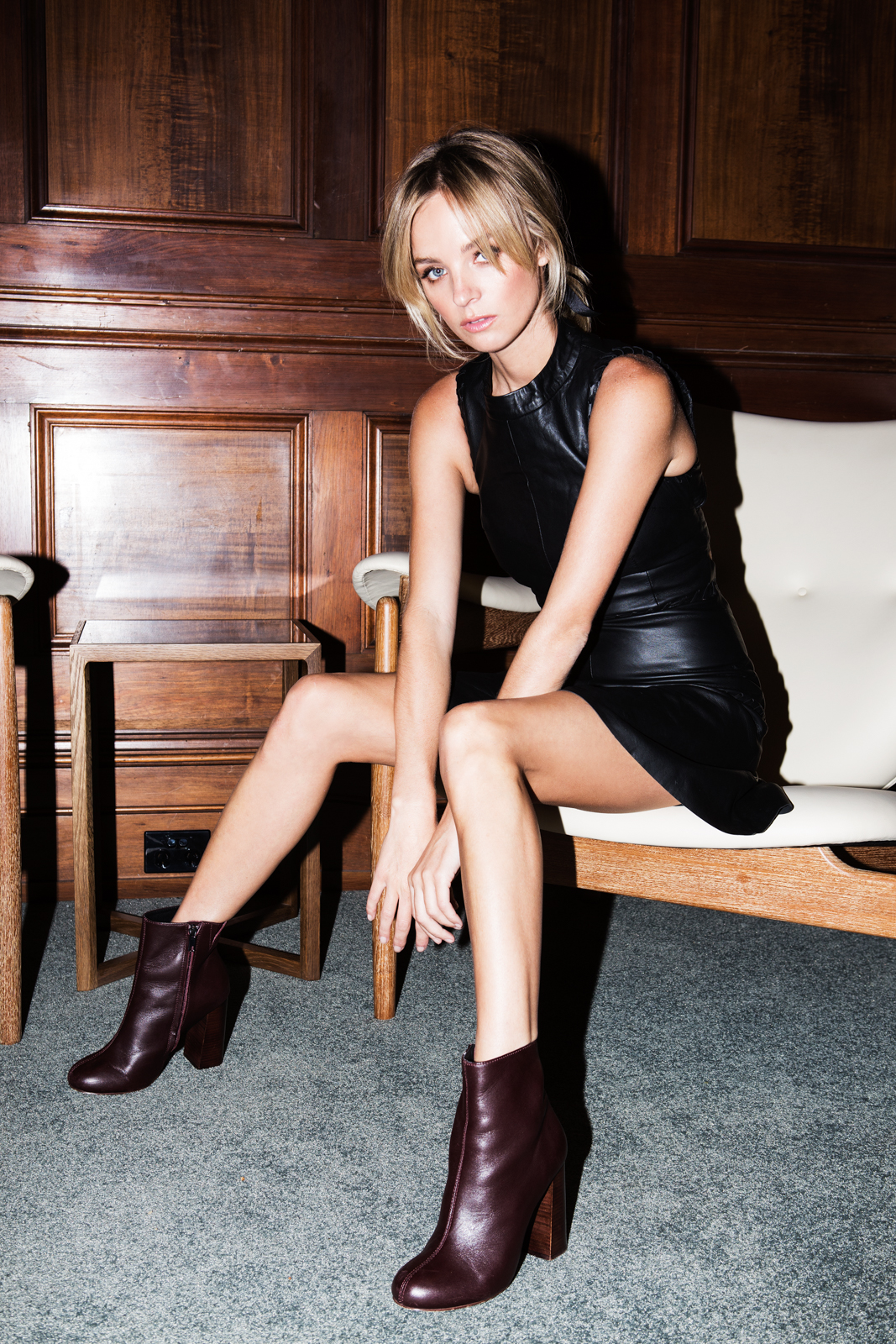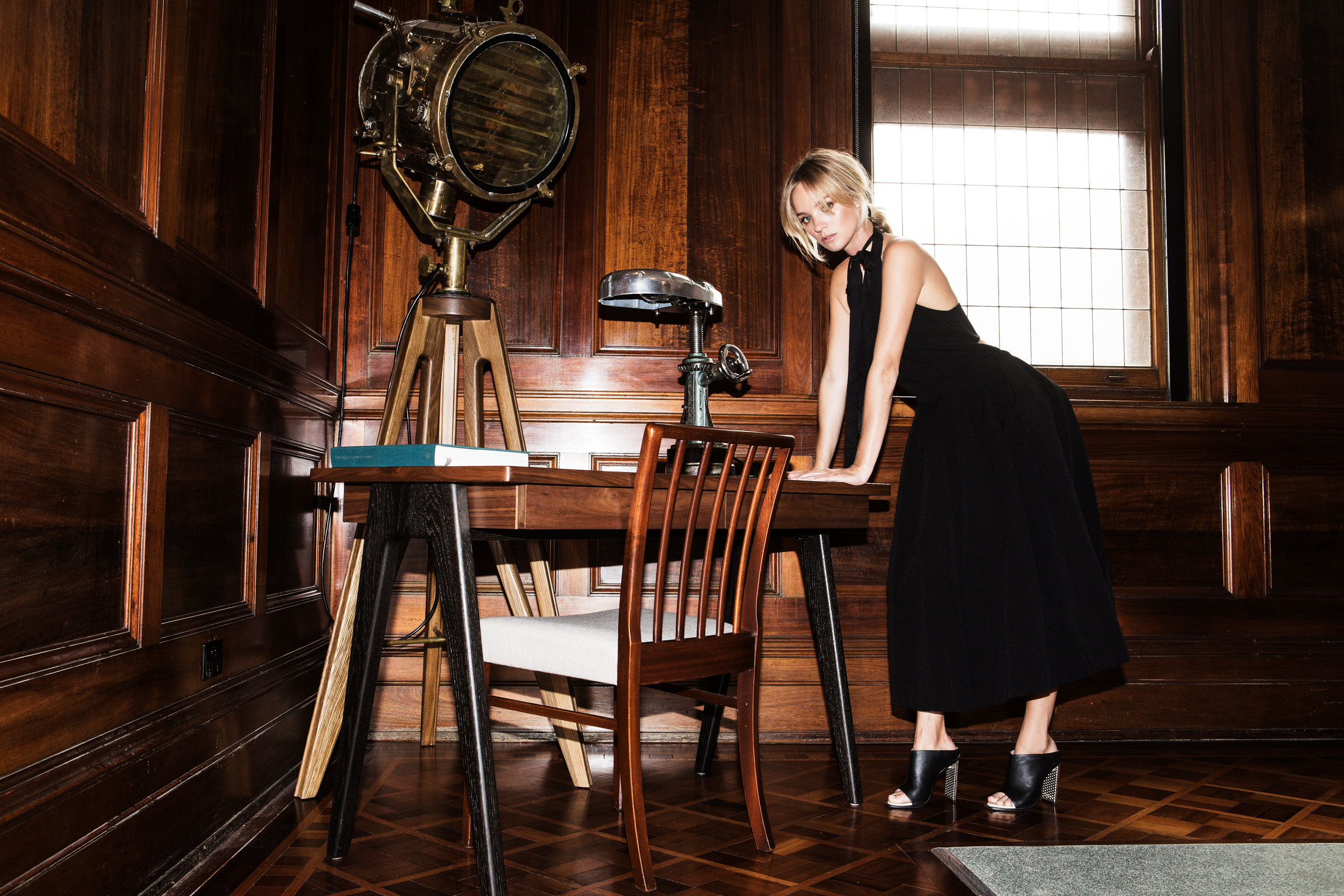 What is it about staying in a hip hotel that makes you take a few risks with your wardrobe?
I'm a fairly habitual packer depending on where I'm heading. Trip with the familia– feminine and pared back. Girly weekend – party ensembles aplenty. Work overnighter – current season and chic. But put me in an East Village boutique hotel, a Parisian pied-à-terre or a swanky hotel in the heart of Sydney, (Cough The Old Clare ) and my packing list becomes an eclectic mix of edgy trends, lust-worthy leather and that "out there" printed piece I've been psyching myself up to wearing.
It's all part of taking a break from the every day and experimenting with your fashion altar ego – who doesn't need a bit of escapism now and then? And escape I certainly did on this shoot, from the bright sunny day in Sydney to the moody wood-panelled suite of the newly-jazzed Old Clare Hotel,  I tapped in to my dark side with the help of Rebecca Vallance's SS16 collection 'Pop Noir'. Rebecca tells me the theme was inspired by Hollywood's Film Noir phase and 1970's pop culture, and after raiding the rails I totally get it – A mix of Charlie's Angels and Ingrid Bergman, an unlikely but very cool style combo.
Leather dresses, biker jackets over slinky dresses, that  particular shade of burgundy that I couldn't possibly adore more- Her prints totally could have worked it in Studio 54! This is serious power dressing with a big splash of sex appeal…( Add a cute black bow  in your hair to throw in a hint of sweetness!)
These clothes are pieces I'll be unpacking straight from my case and right in to my closet.
Image 1,2 & 3: Margaux Apron Midi Dress in Ikebana black print ( Coming soon!) Tony Bianco Neptune Boot
Image 4 & 5: Ring my bell plunge midi dress, Boots: bloggers own from Witchery
Image 6 & 7: Satisfaction Moto Jacket, Maggie May Cut away jumpsuit 
Image 8 & 9: Jane Fonda Leather Tee Dress  in Burgundy, Tony Bianco Neptune Boot
Image 10 & 11:Kennedy Longerline Blazer, RV leather leggings in Burgundy with Conception Scuplt jacket 
Image 12, 13 & 14: Maggie May Apron dress, Satisfaction Moto Jacket 
Image 15 & 16: Jane Fonda leather mini dress in Black, Boots: bloggers own from Witchery
Image 17: Racquel Halta Dress (Coming in April)
Photography: Michelle Tran, Beauty: Filomena Natoli, Location: The Old Clare Hotel