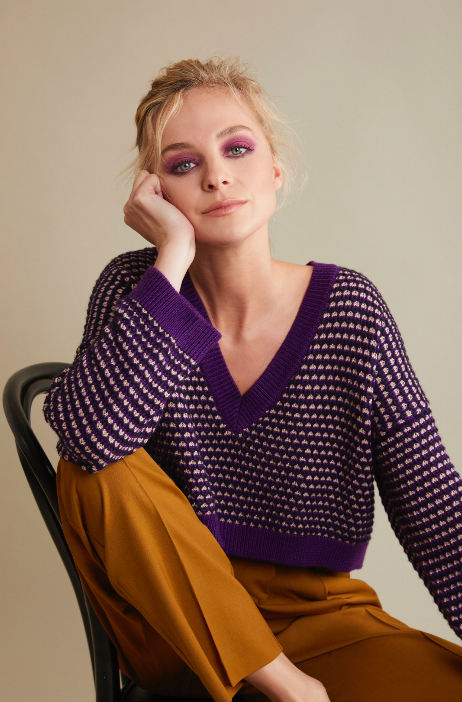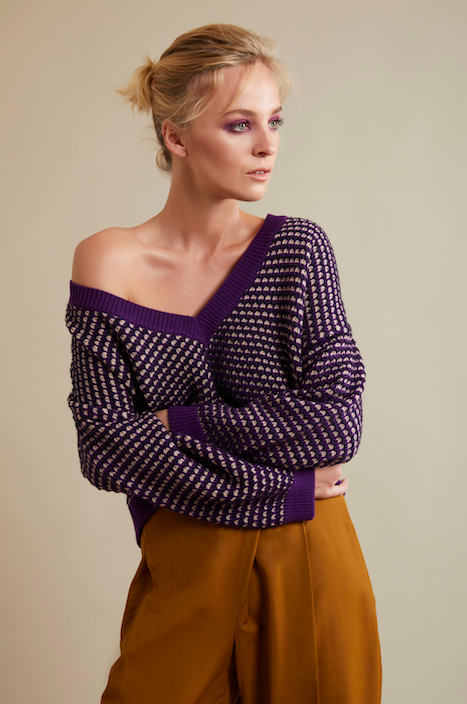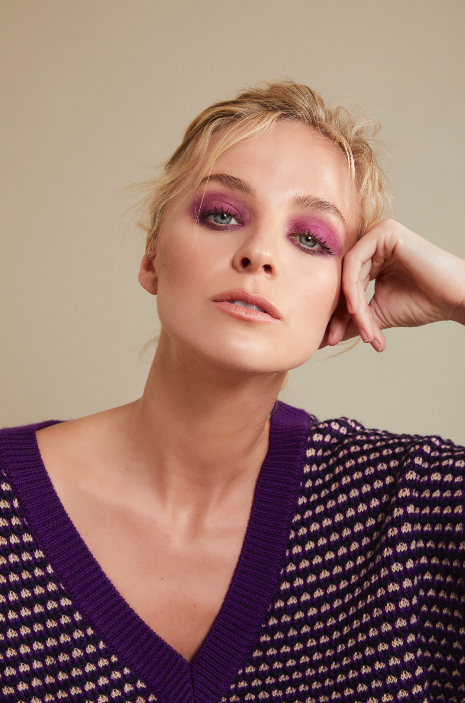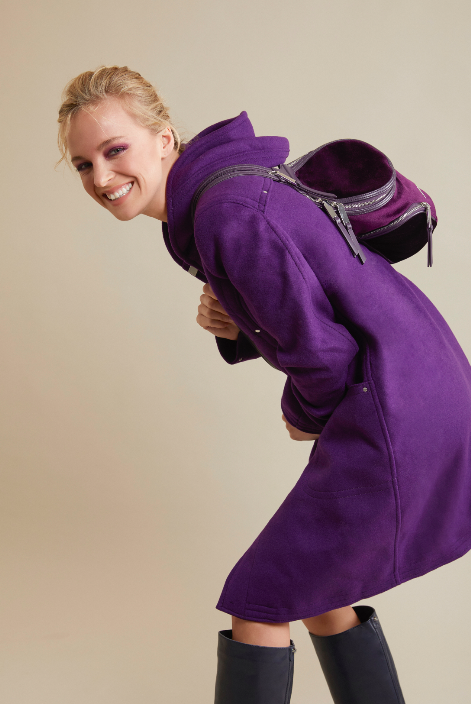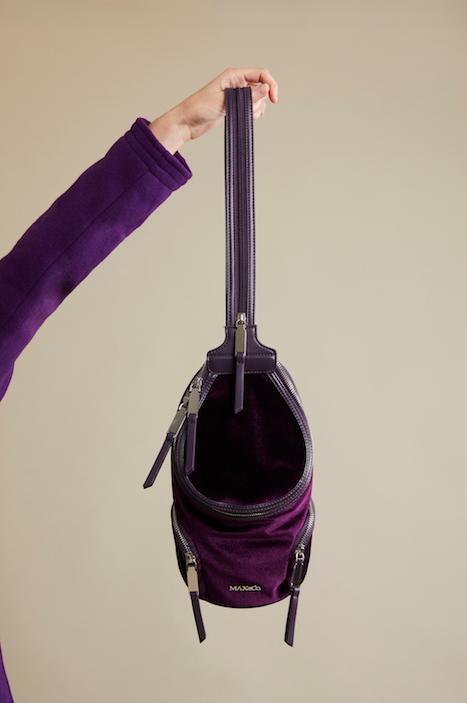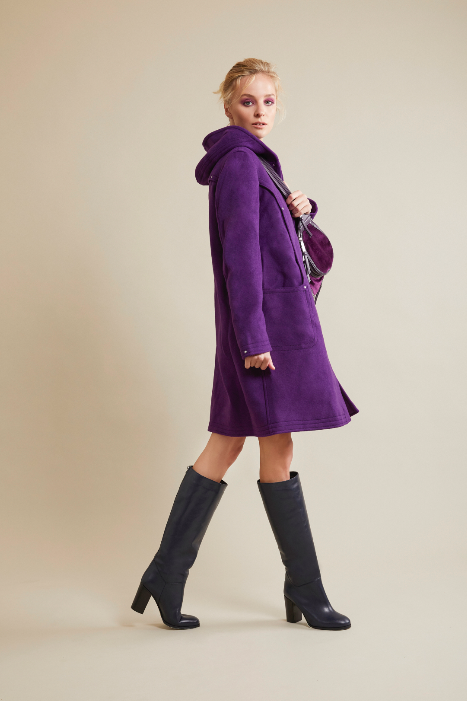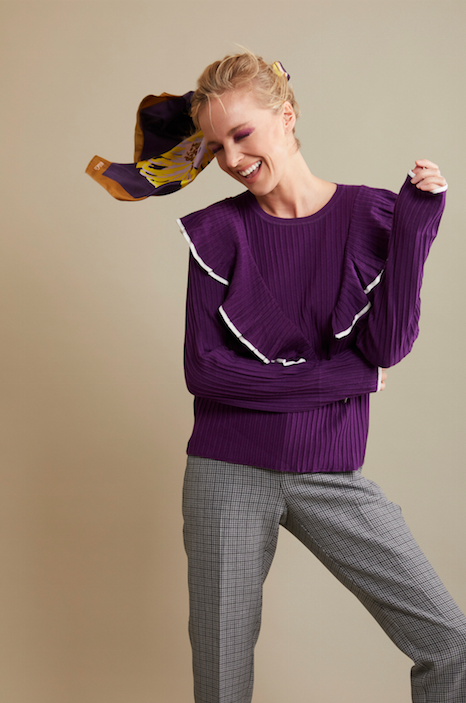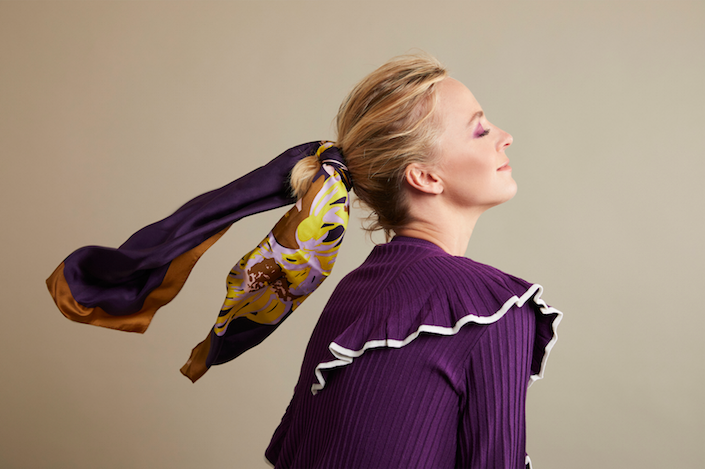 "I only wanted to see you, underneath the purple rain'.
Prince had a thing for purple, and let's be honest he rocked a purple velvet suit like no one else could. It's always been a colour I've shied away from never really knowing if it suits me – or maybe I've worn one too many purple leotards in my gymnastics days!
But with all the shades of purple and lilac making their way in to spring collections it's time to try some violet in my wardrobe. I've found these tran-seasonal pieces from MAX&Co. that work the trend in cool casuals. This V-neck knit is just the right side of geek chic and what a fabulous clash with mustard pants. Loving the frilled jumper with silk hair scarf – if I worked in an office this would be my go-to work look. And the duffle coat in deep purple will definitely turn heads…I couldn't resist adding this velvet backpack to show my dedication to the trend and finishing off with a sweep of purple eyeshadow.
Head to toe MAX&Co.
Image 1/2 & 3: Purple V knit & mustard pants.
Image 4/5 & 6: Purple Coat, back-pack and boots.
Image 7 & 8: Purple frilled knit, Checked pants and head scarf.
Photography: Mish Tran. Beauty: Julie Provis. Location: Hart & Co. studio.