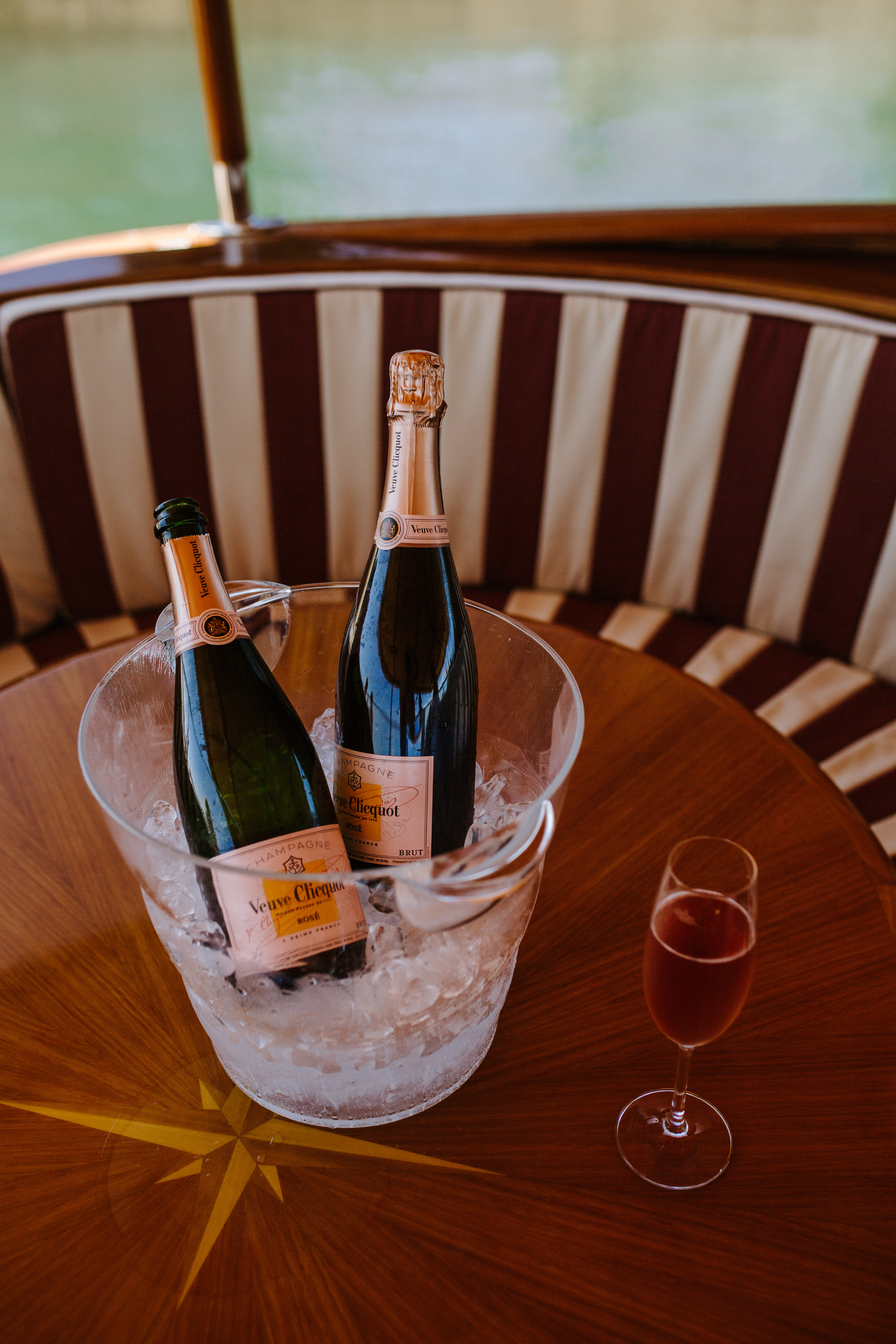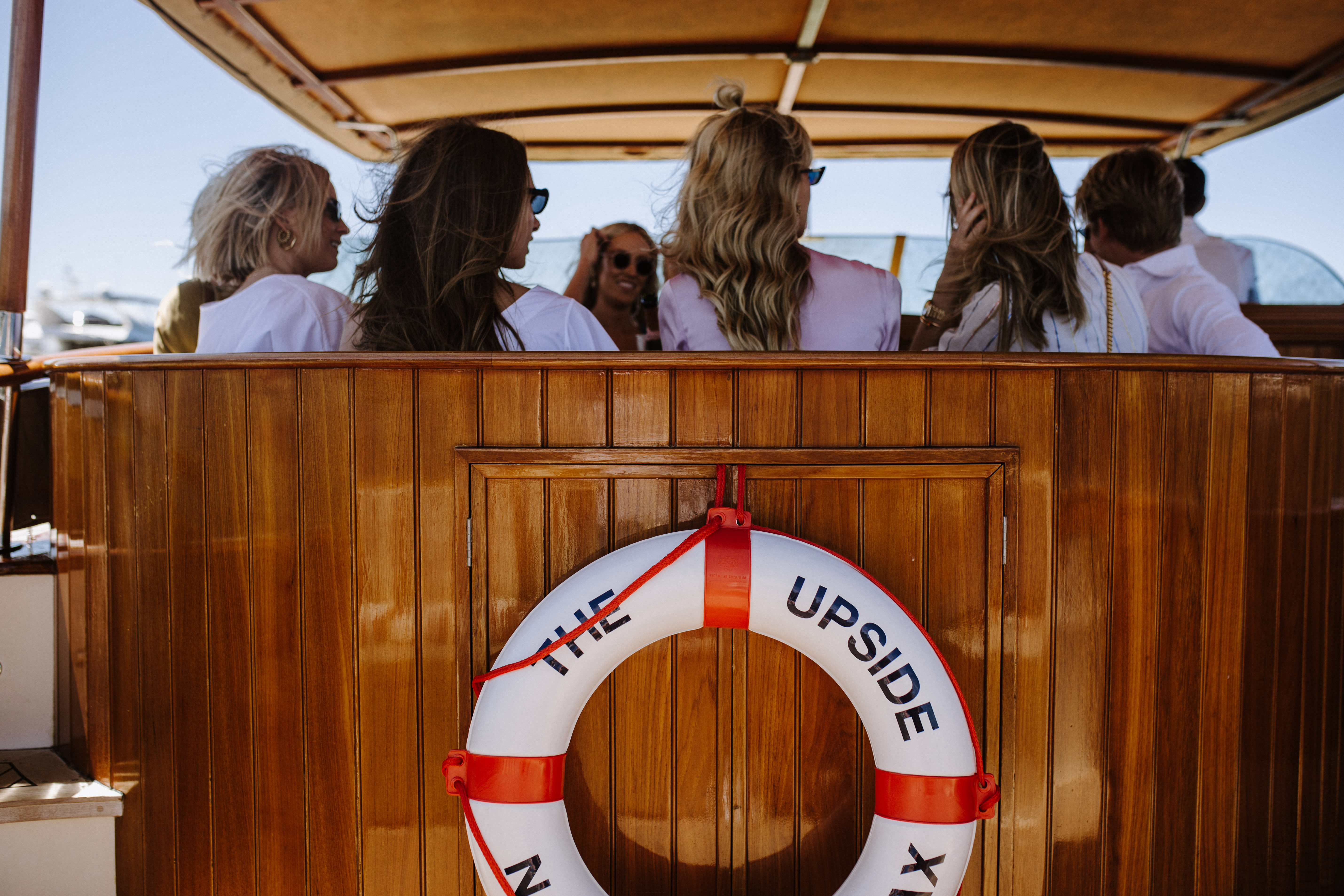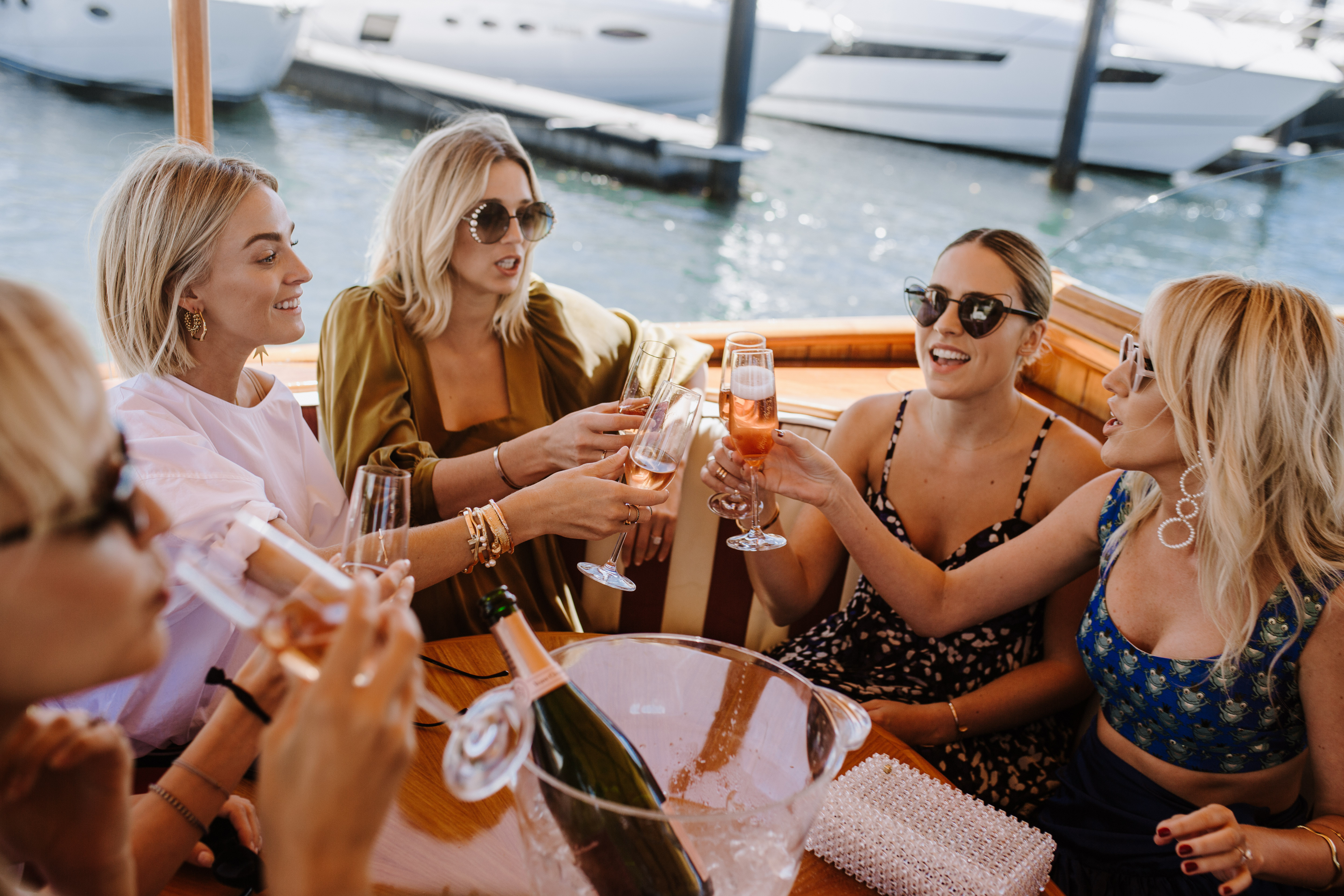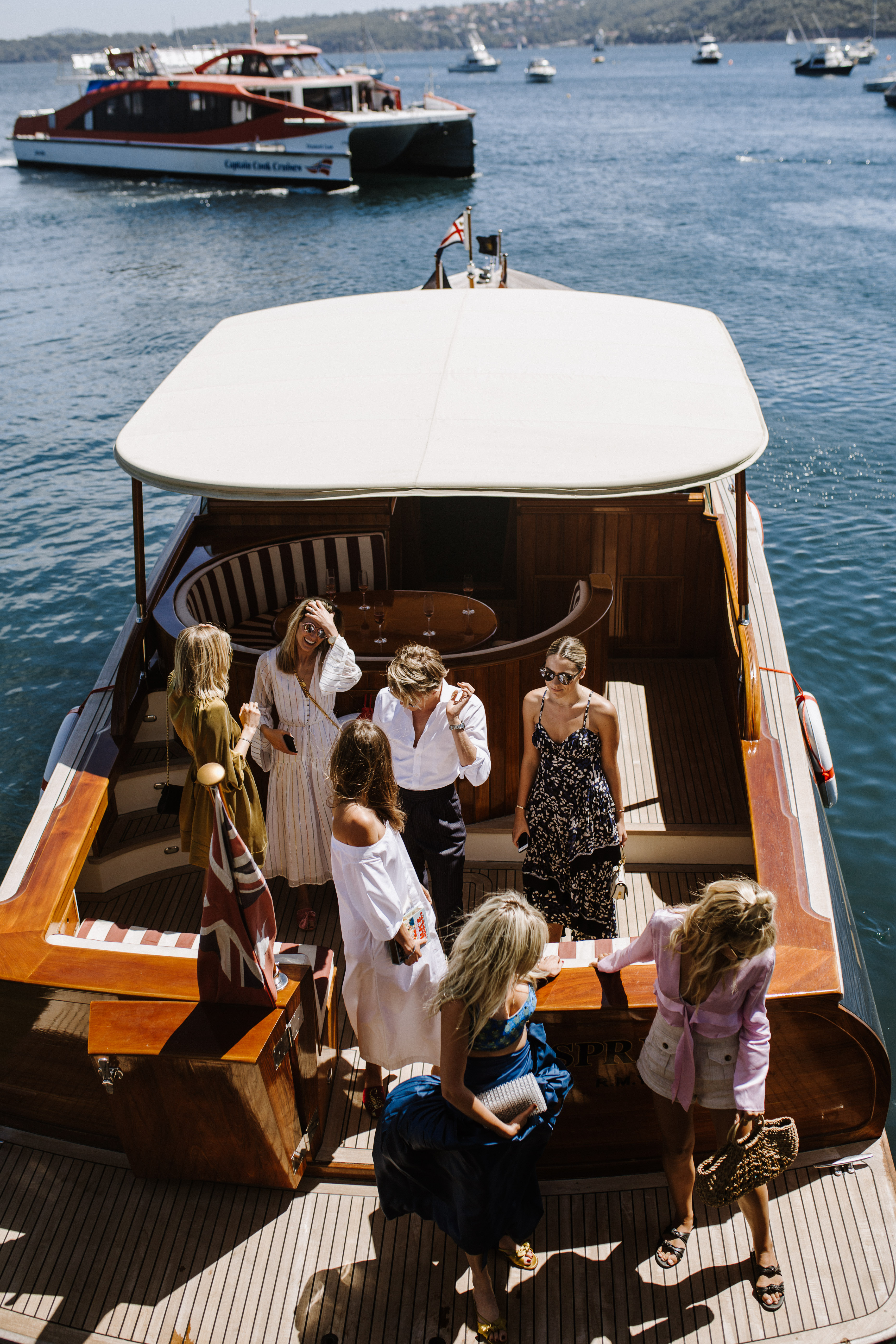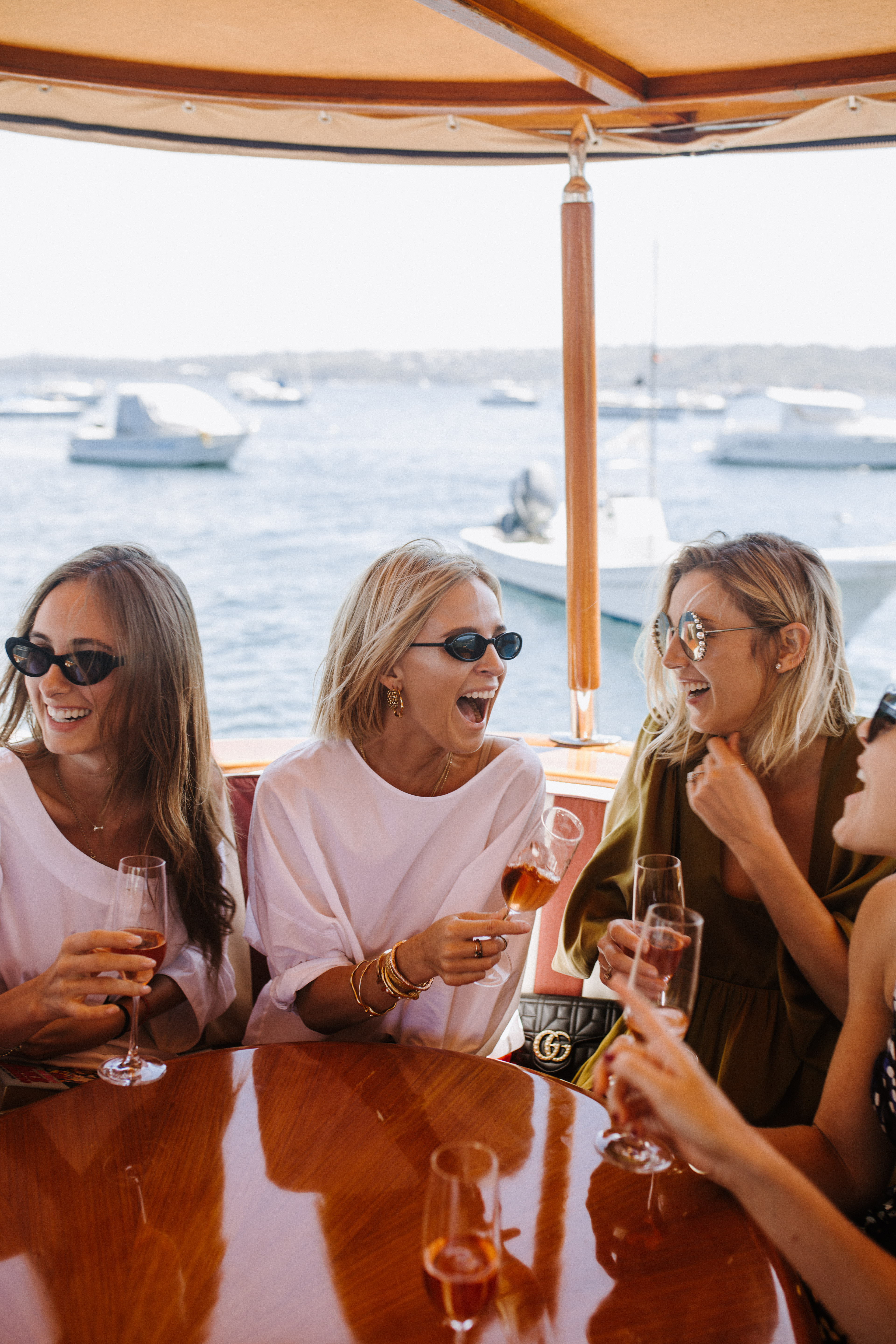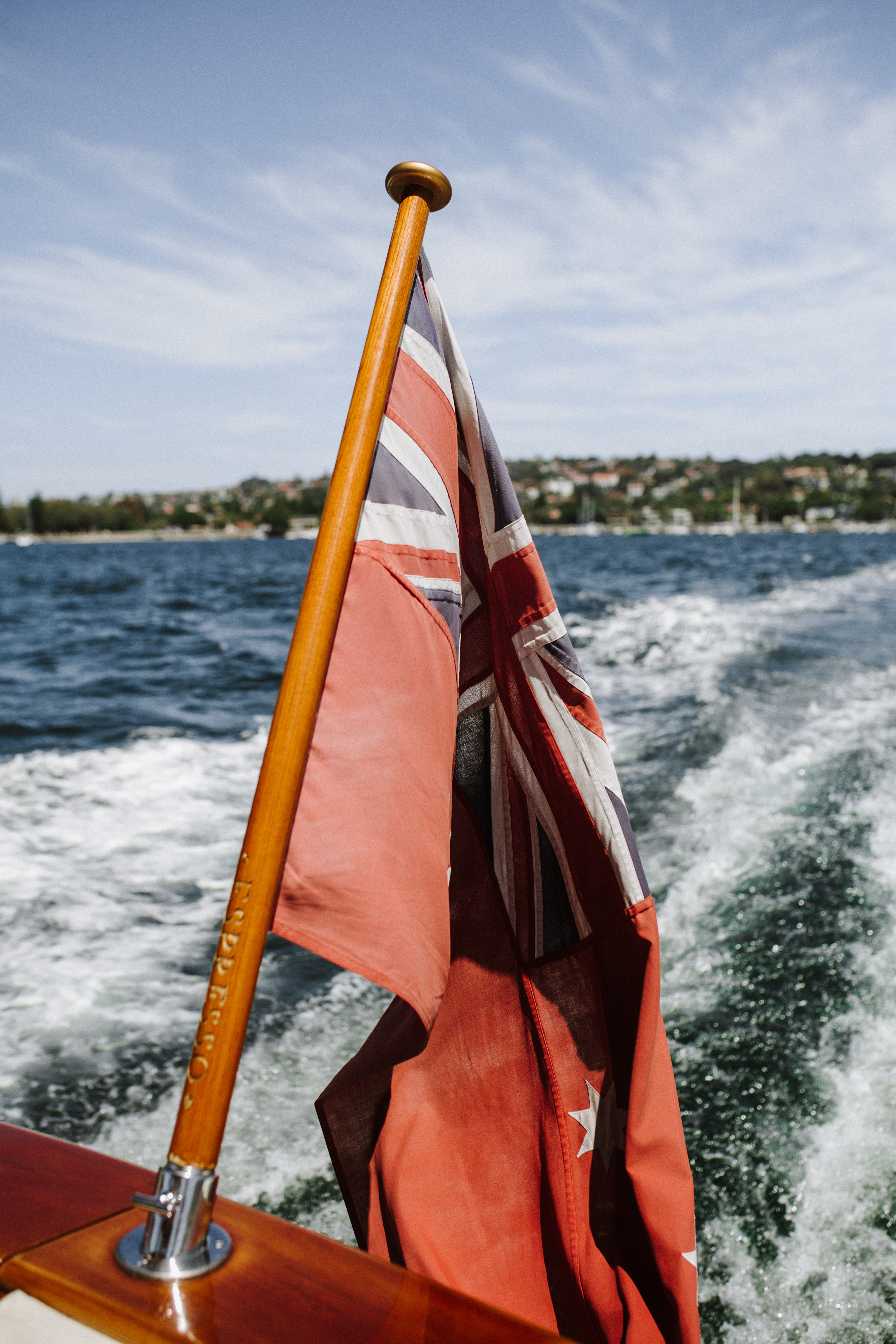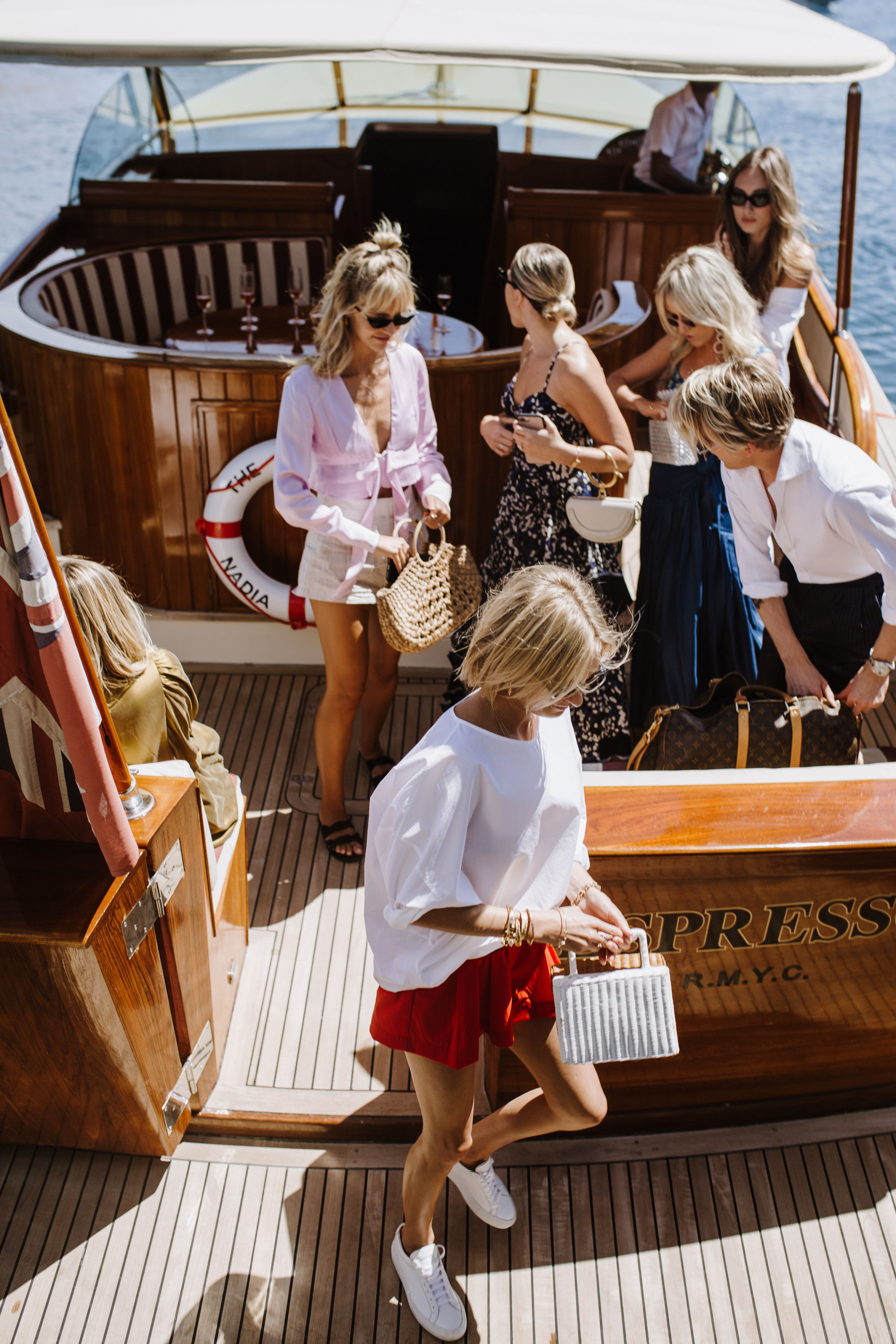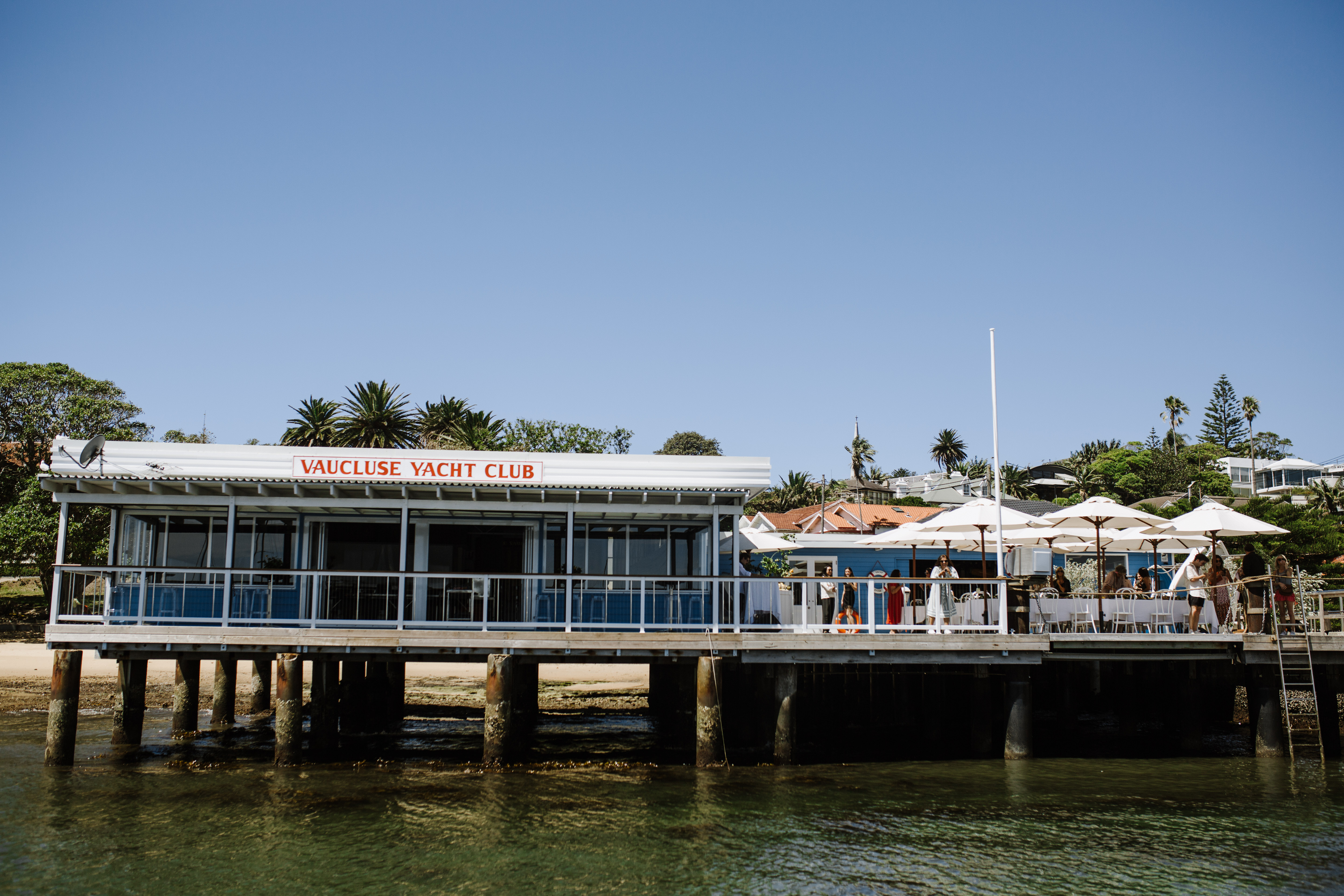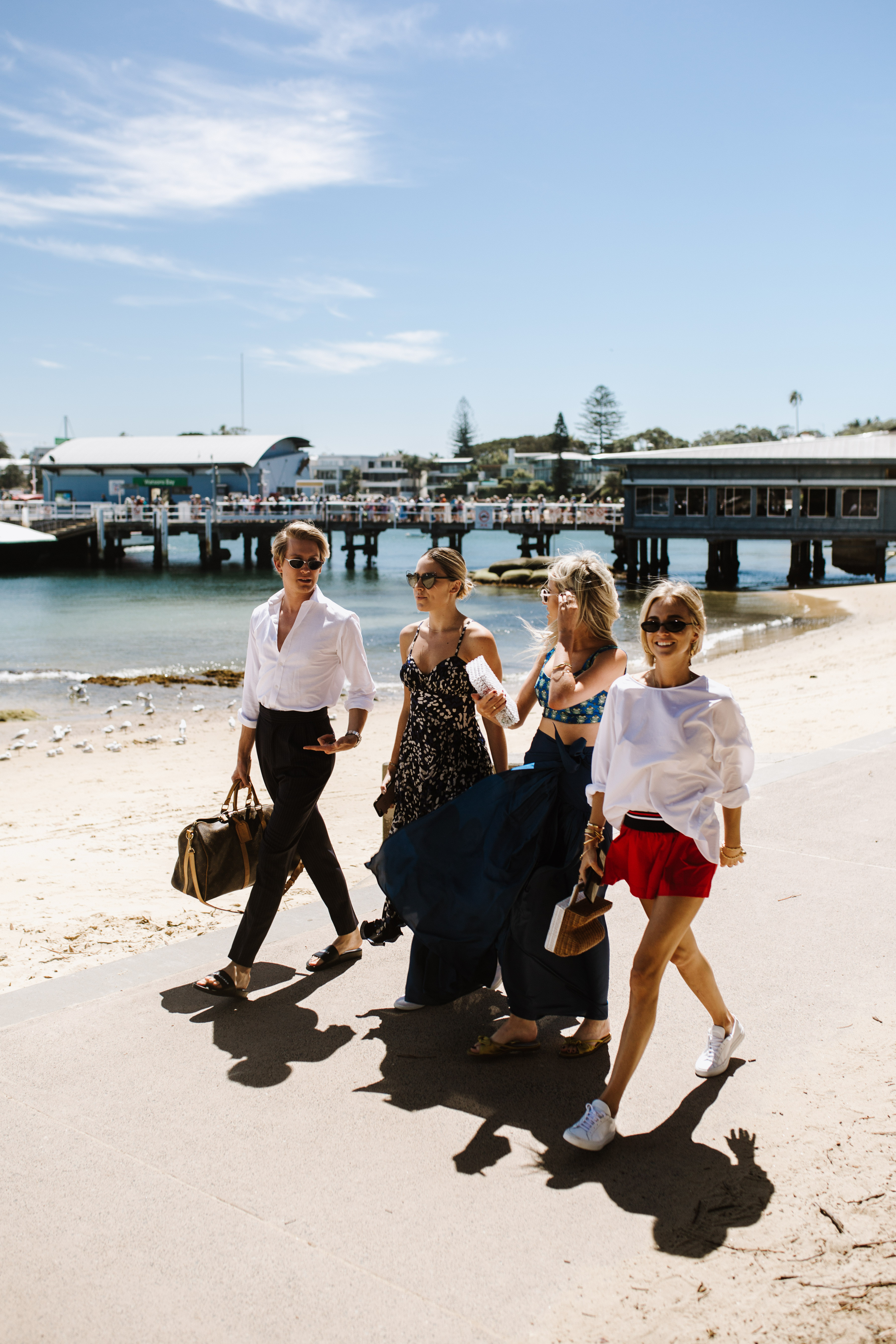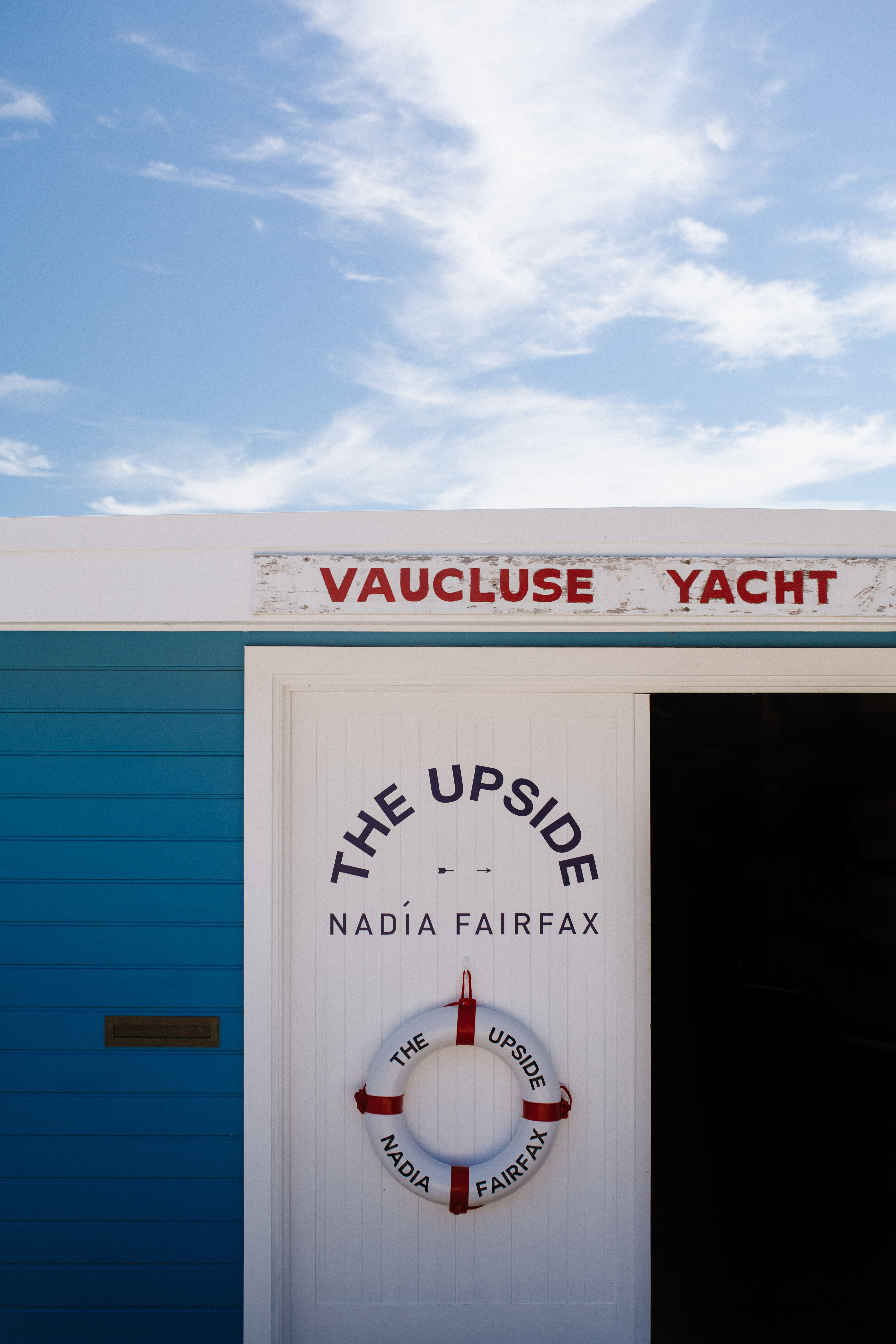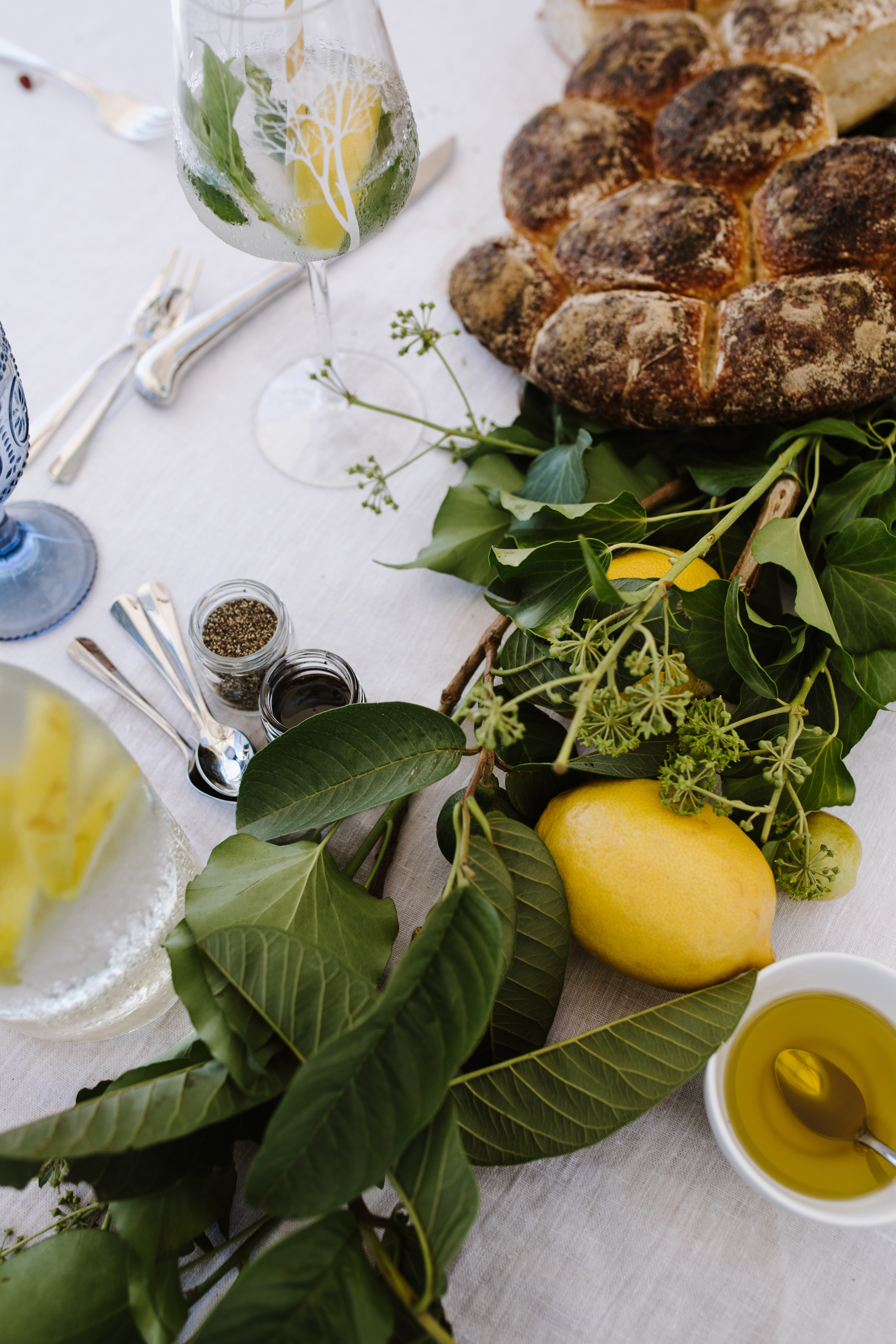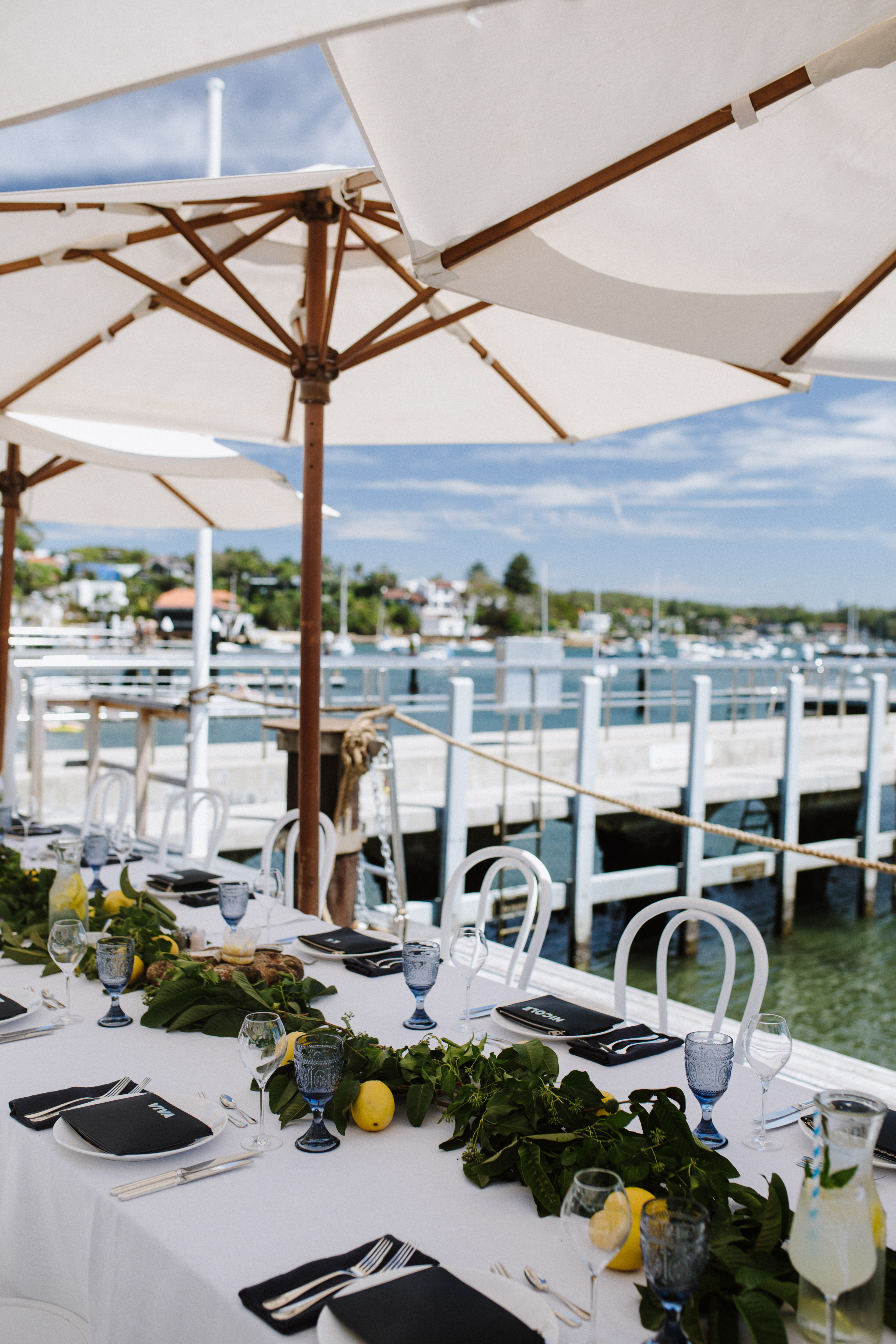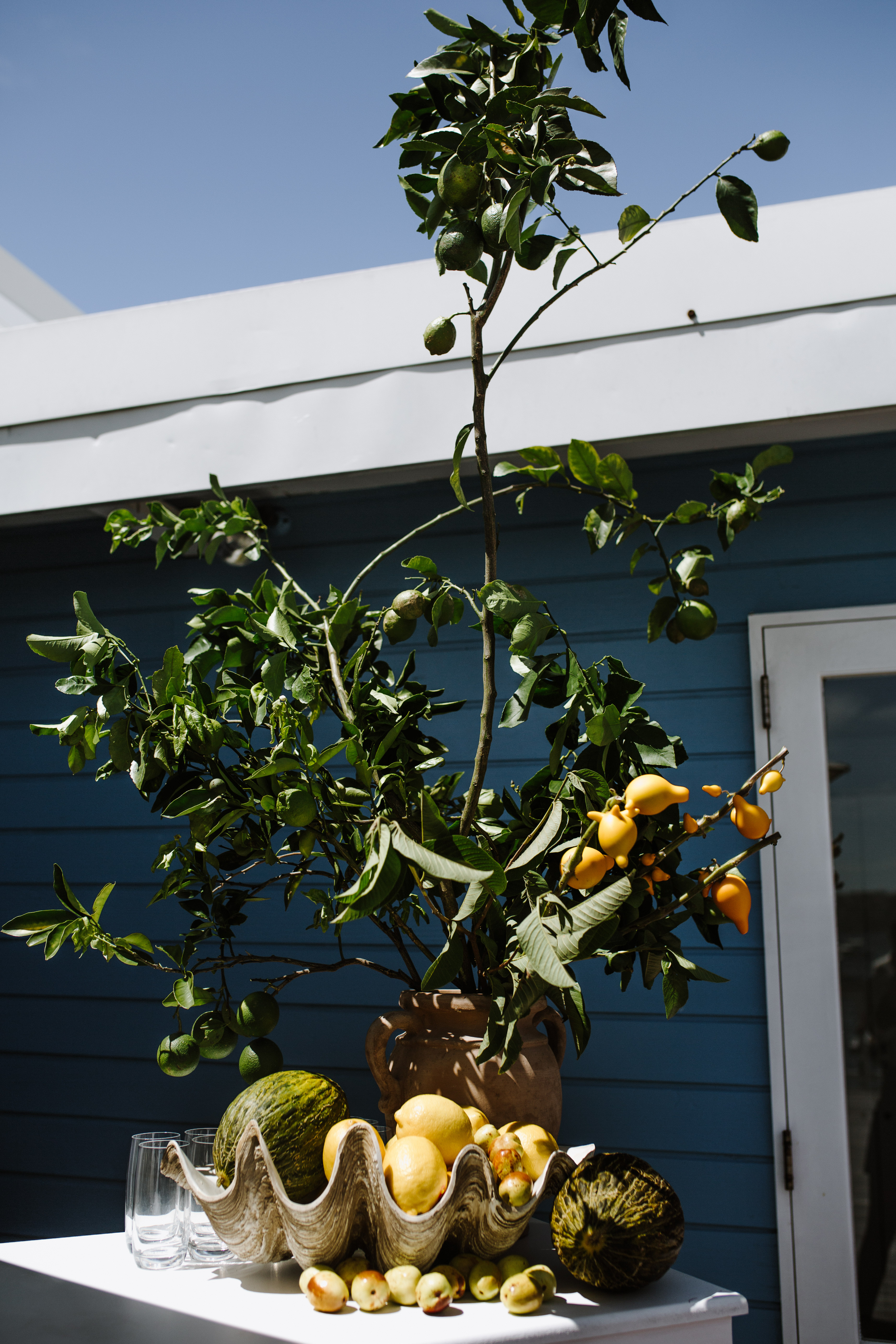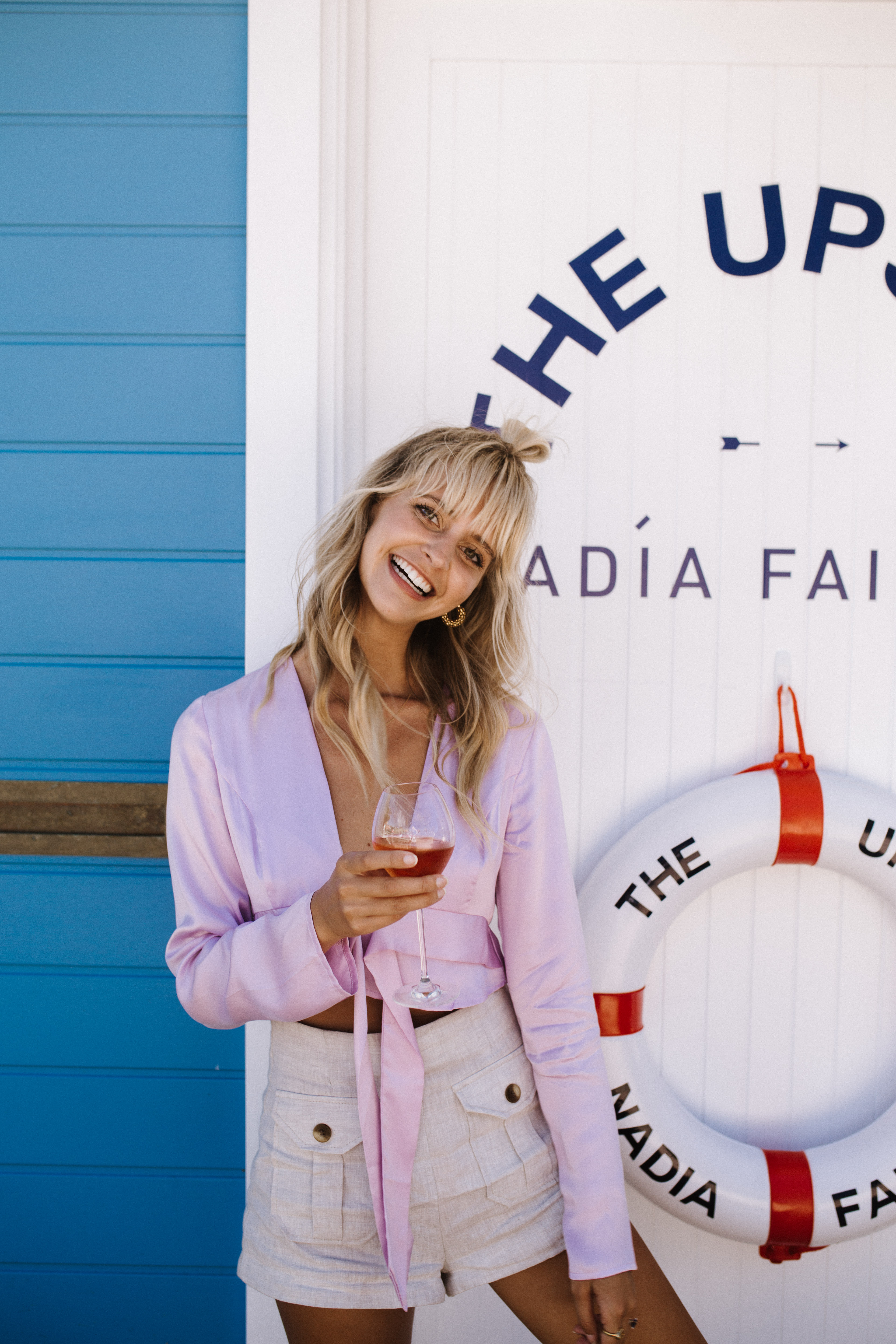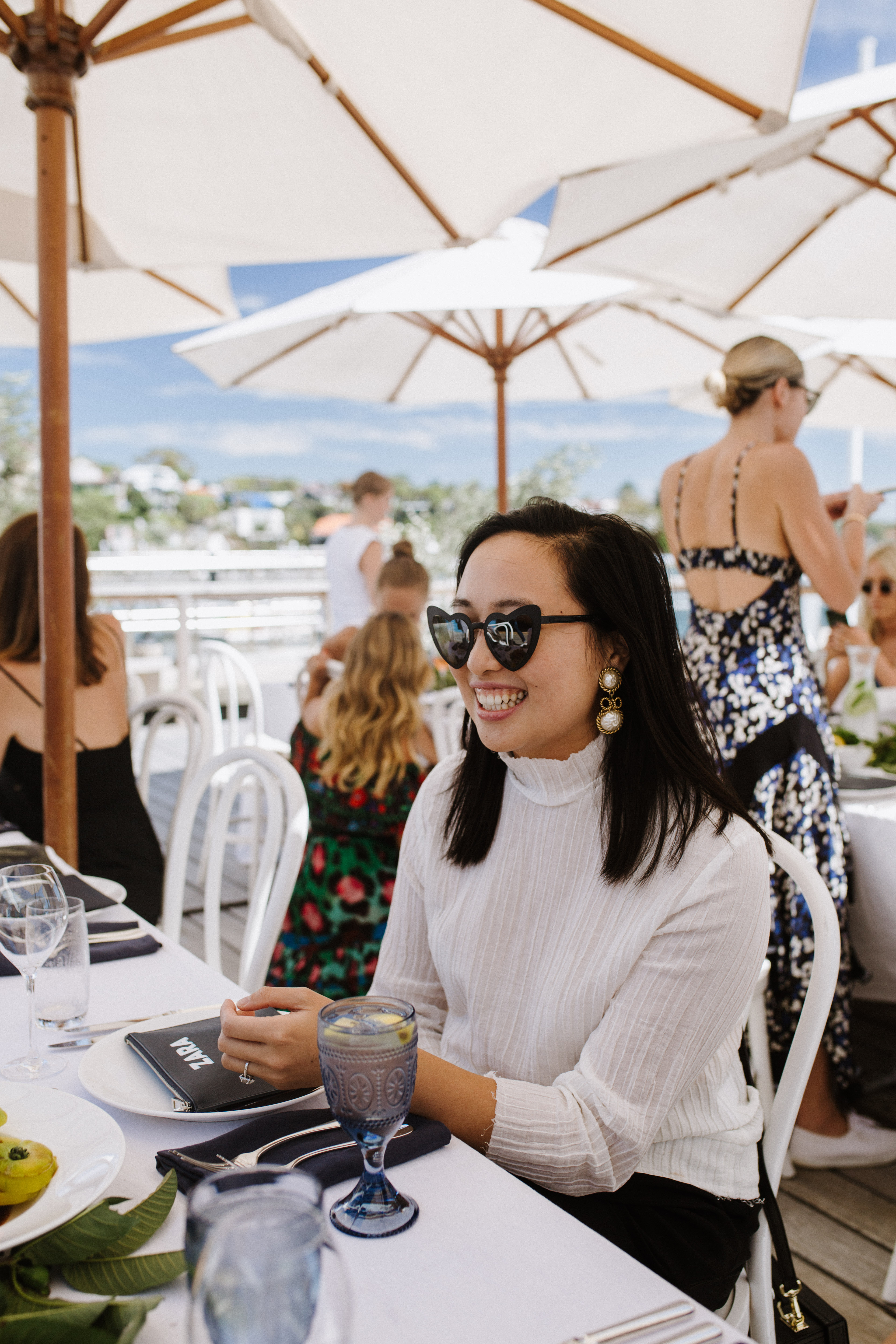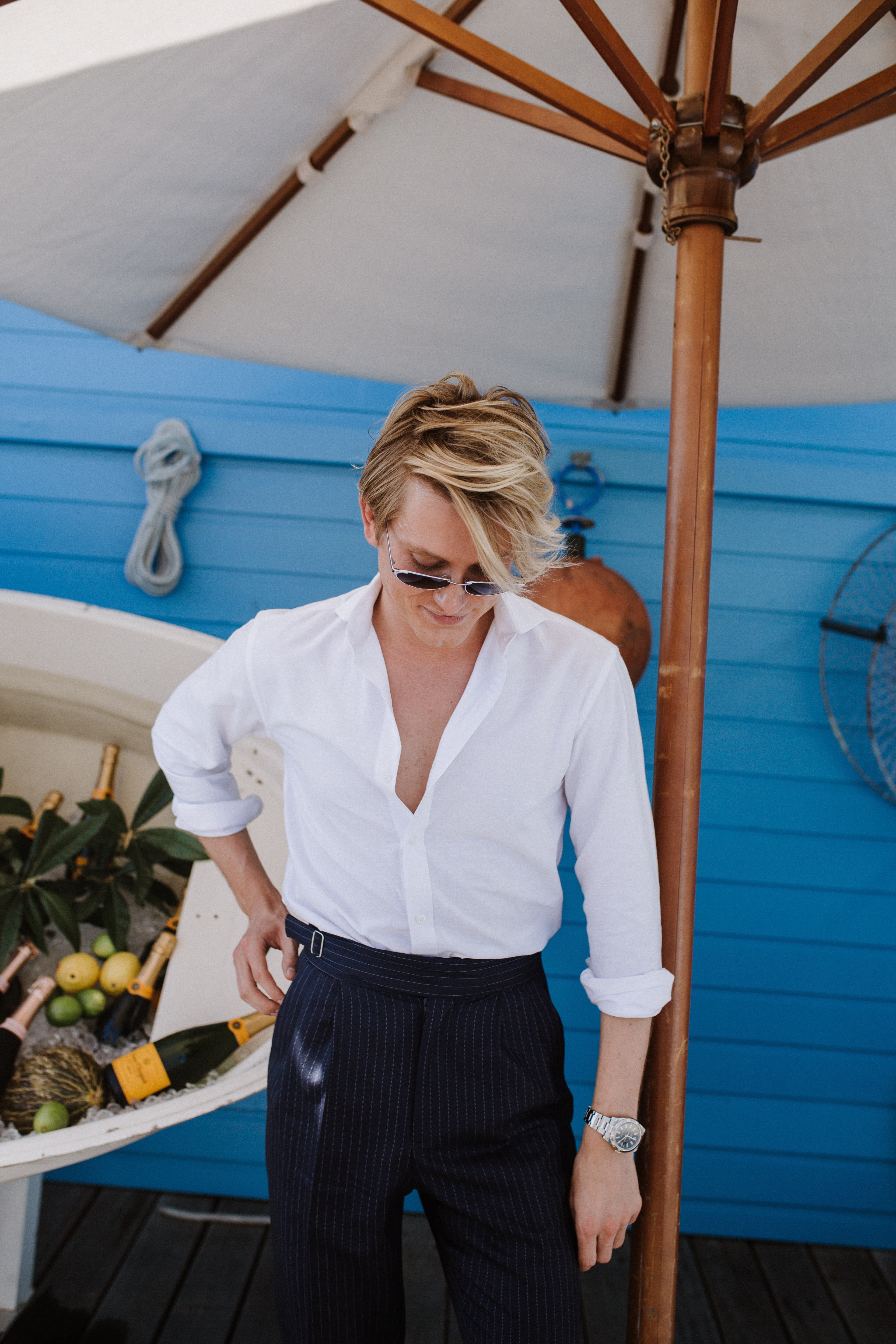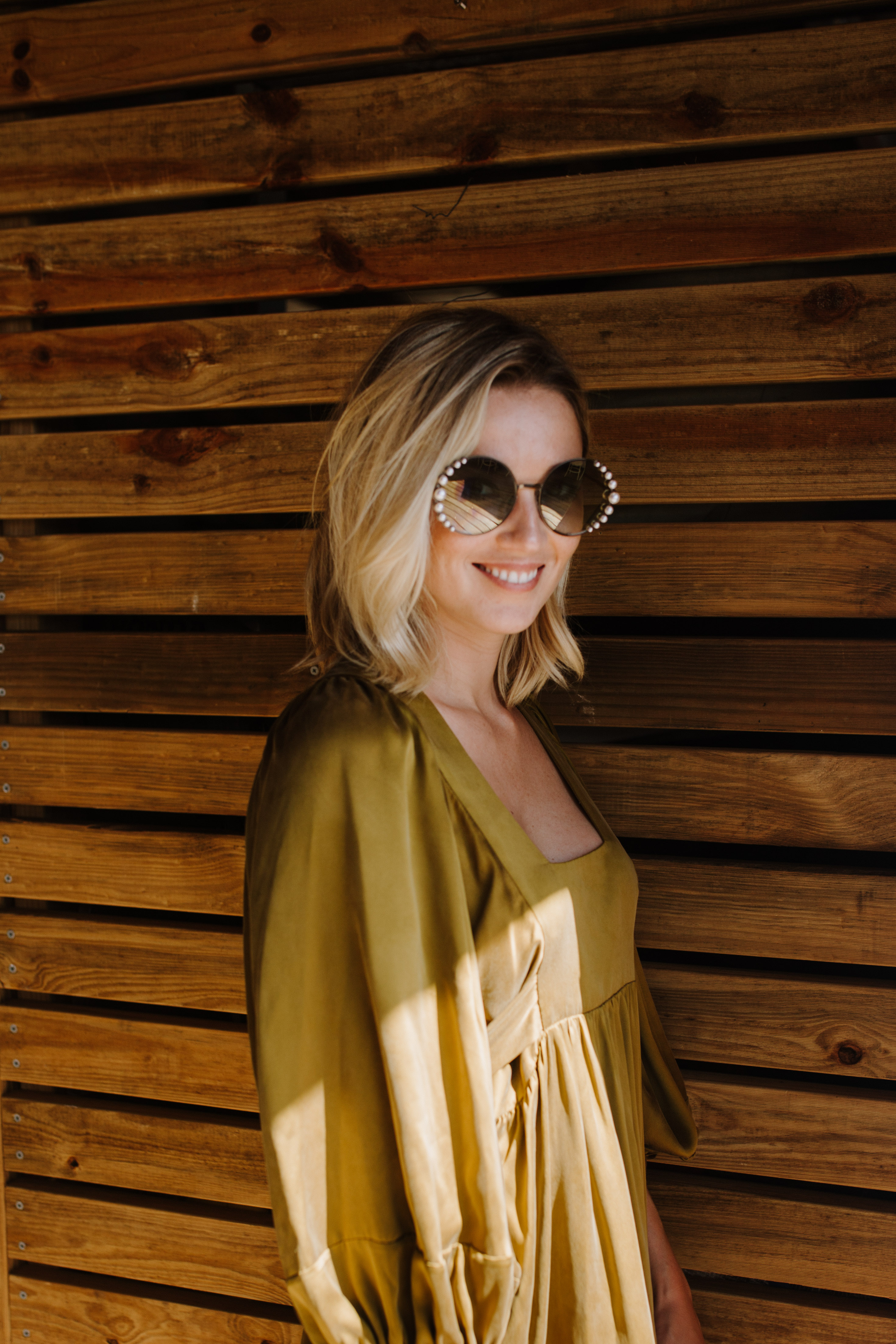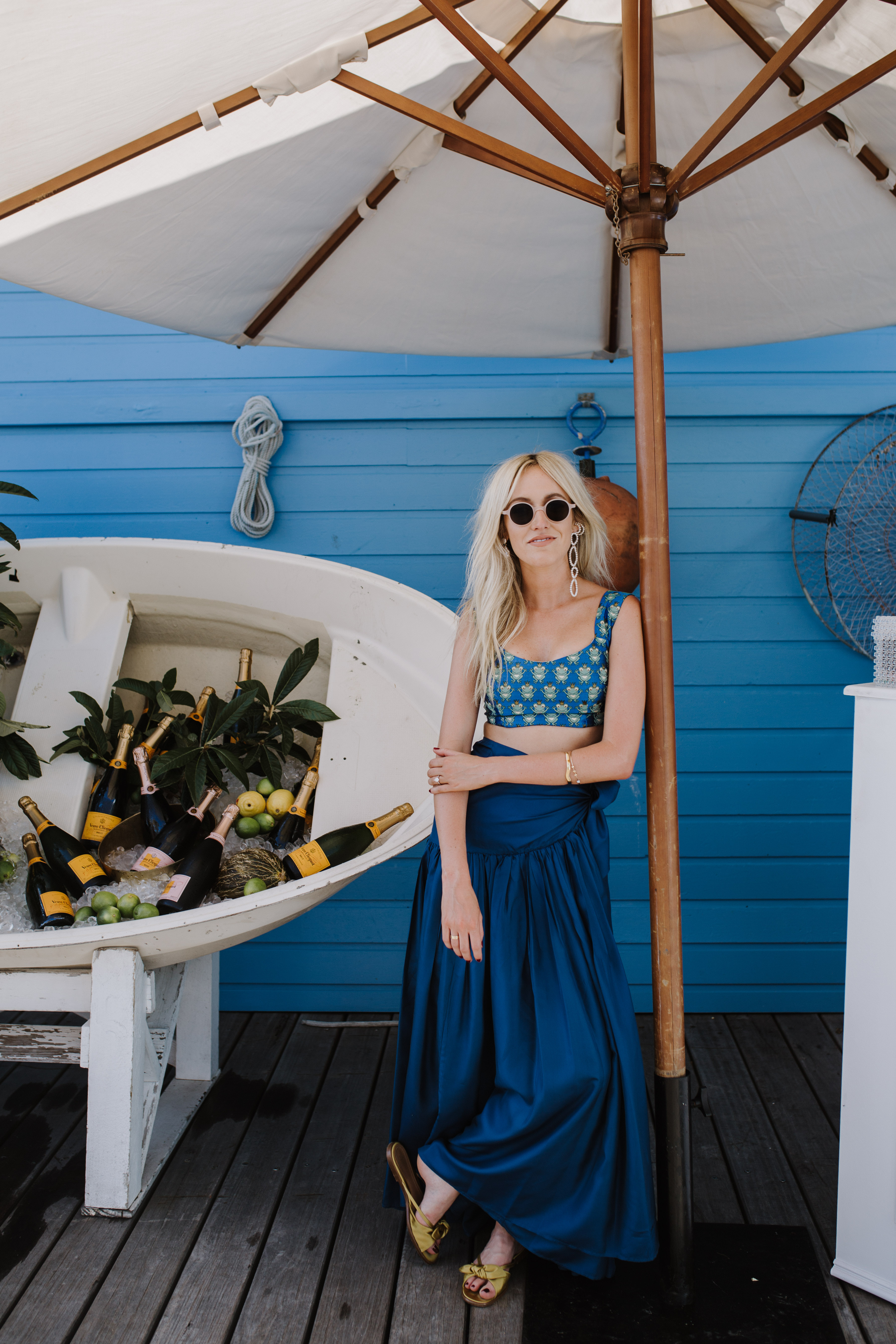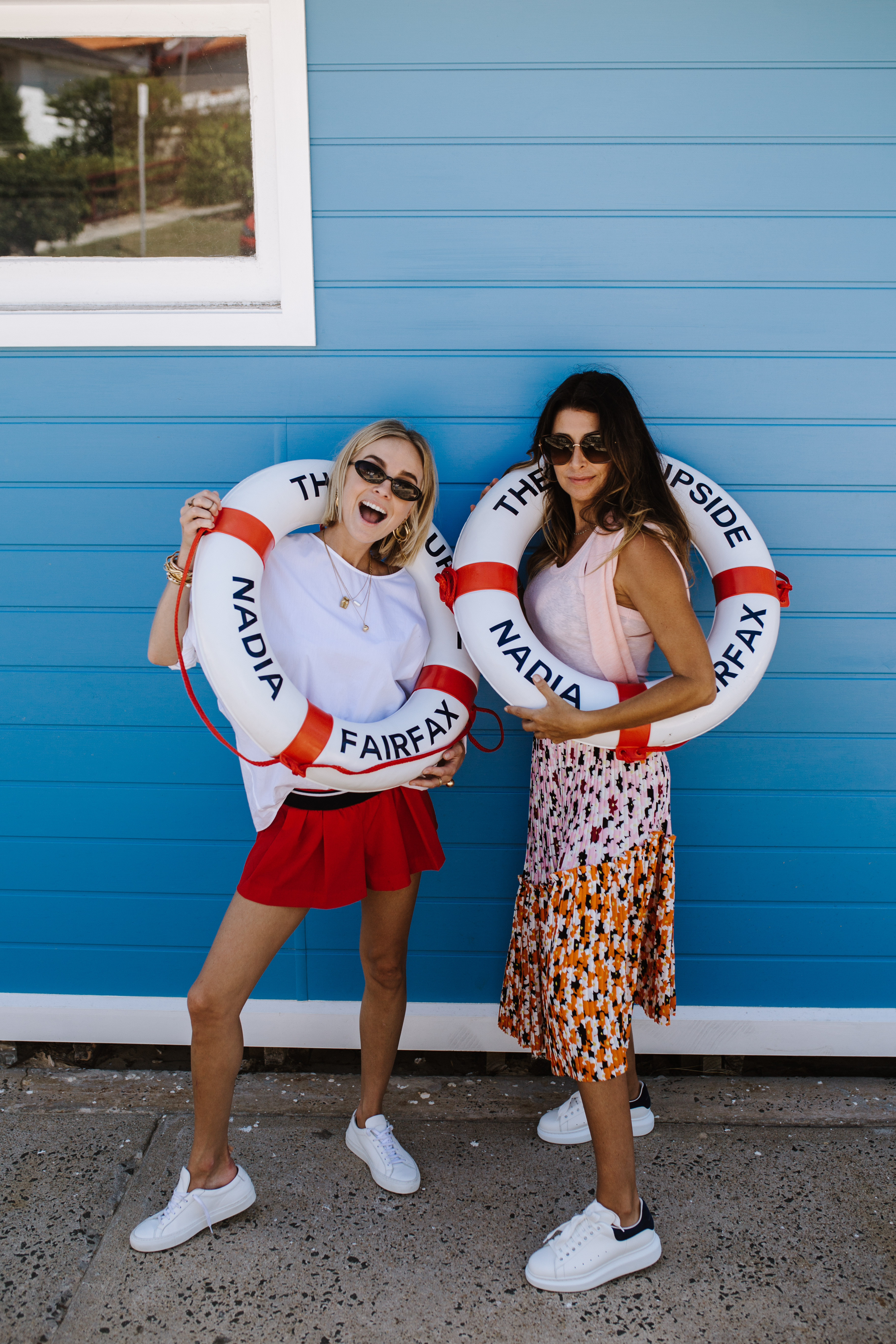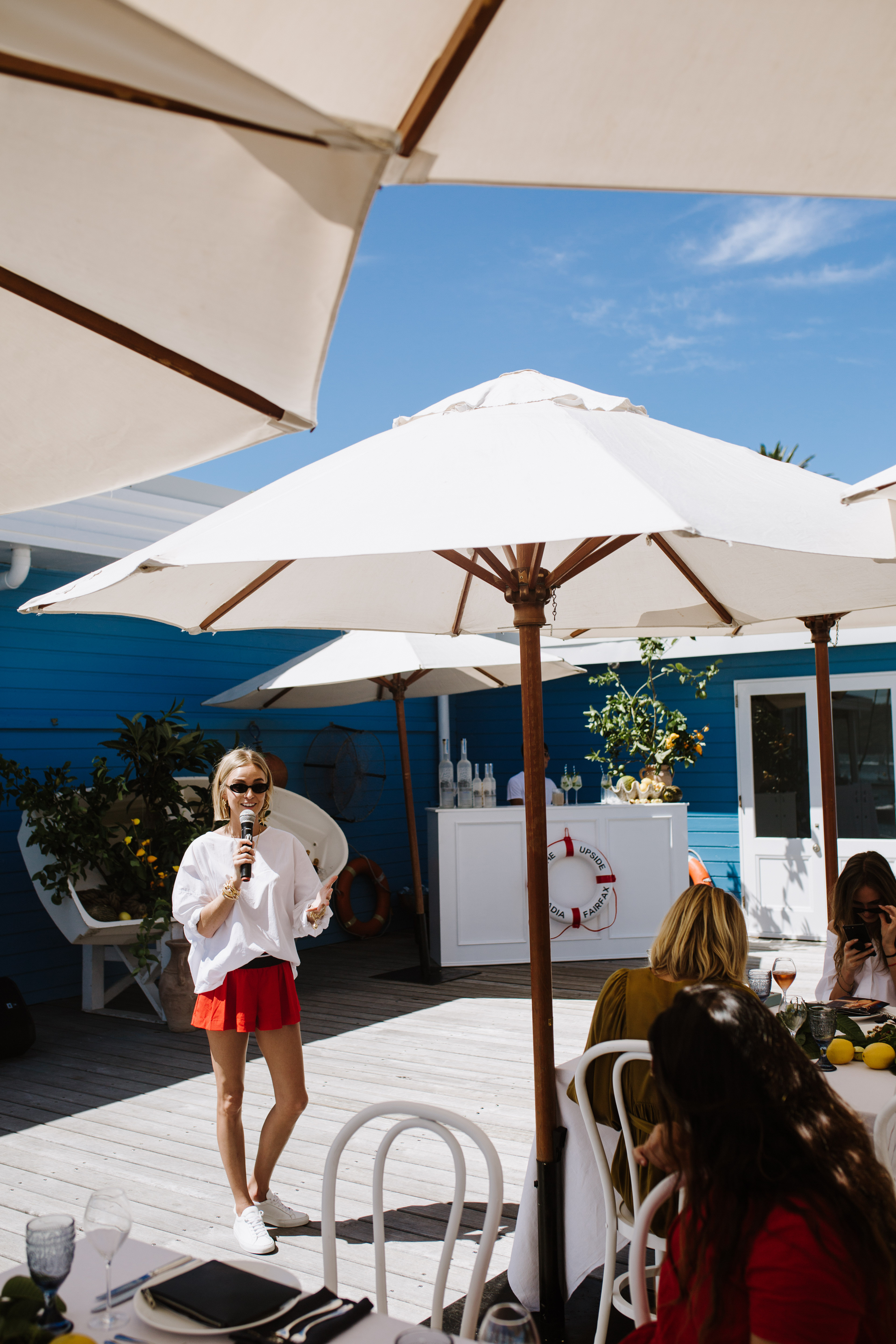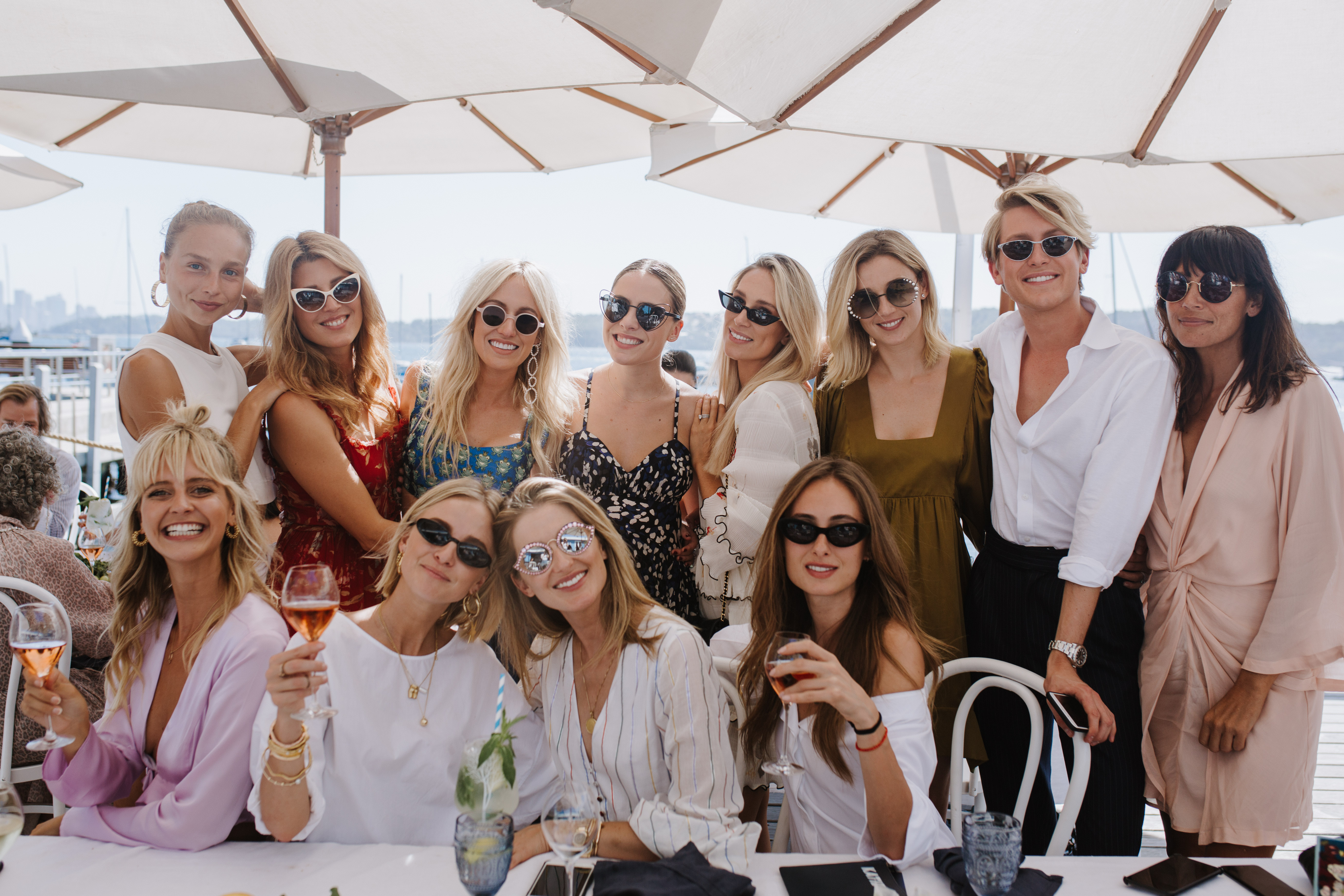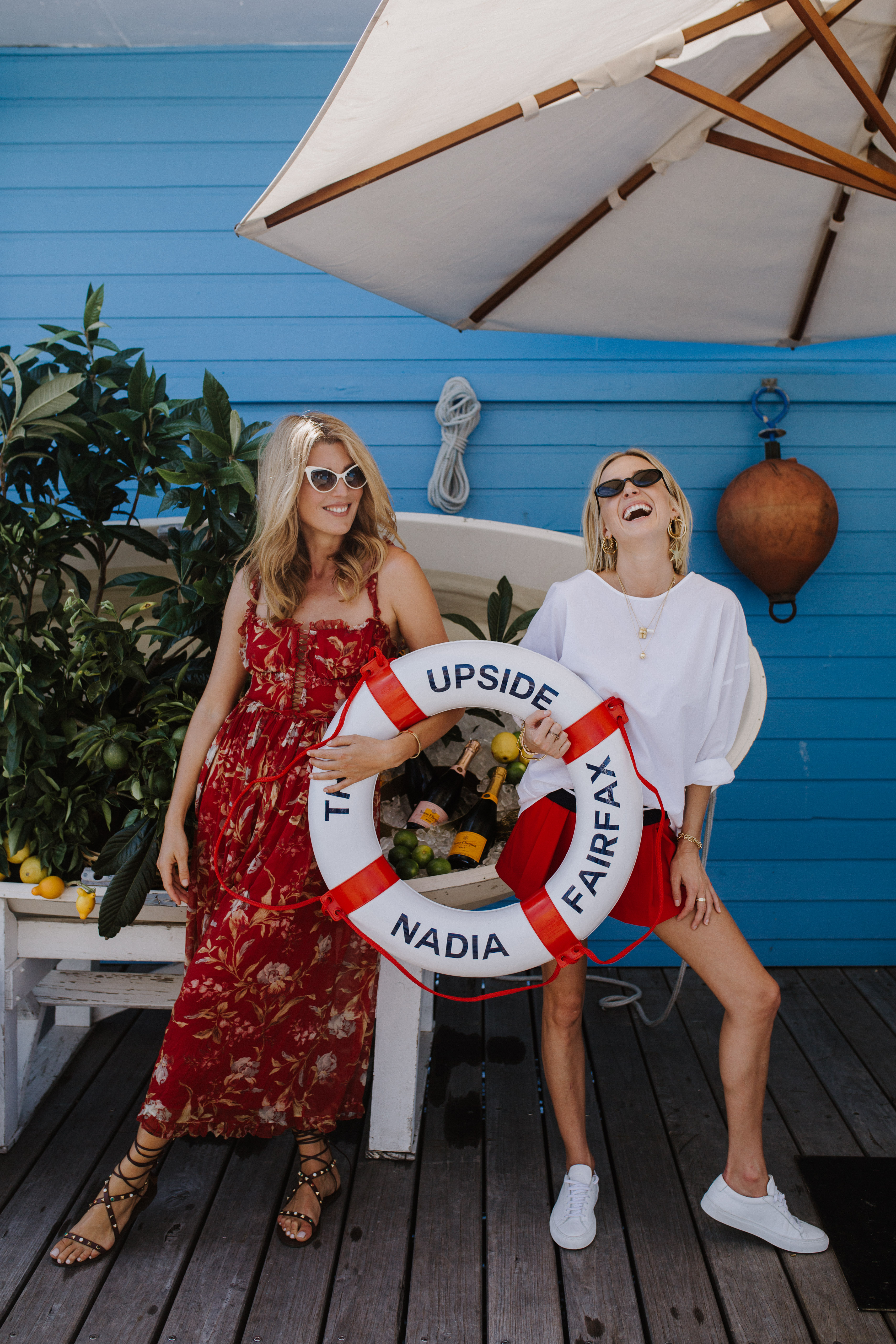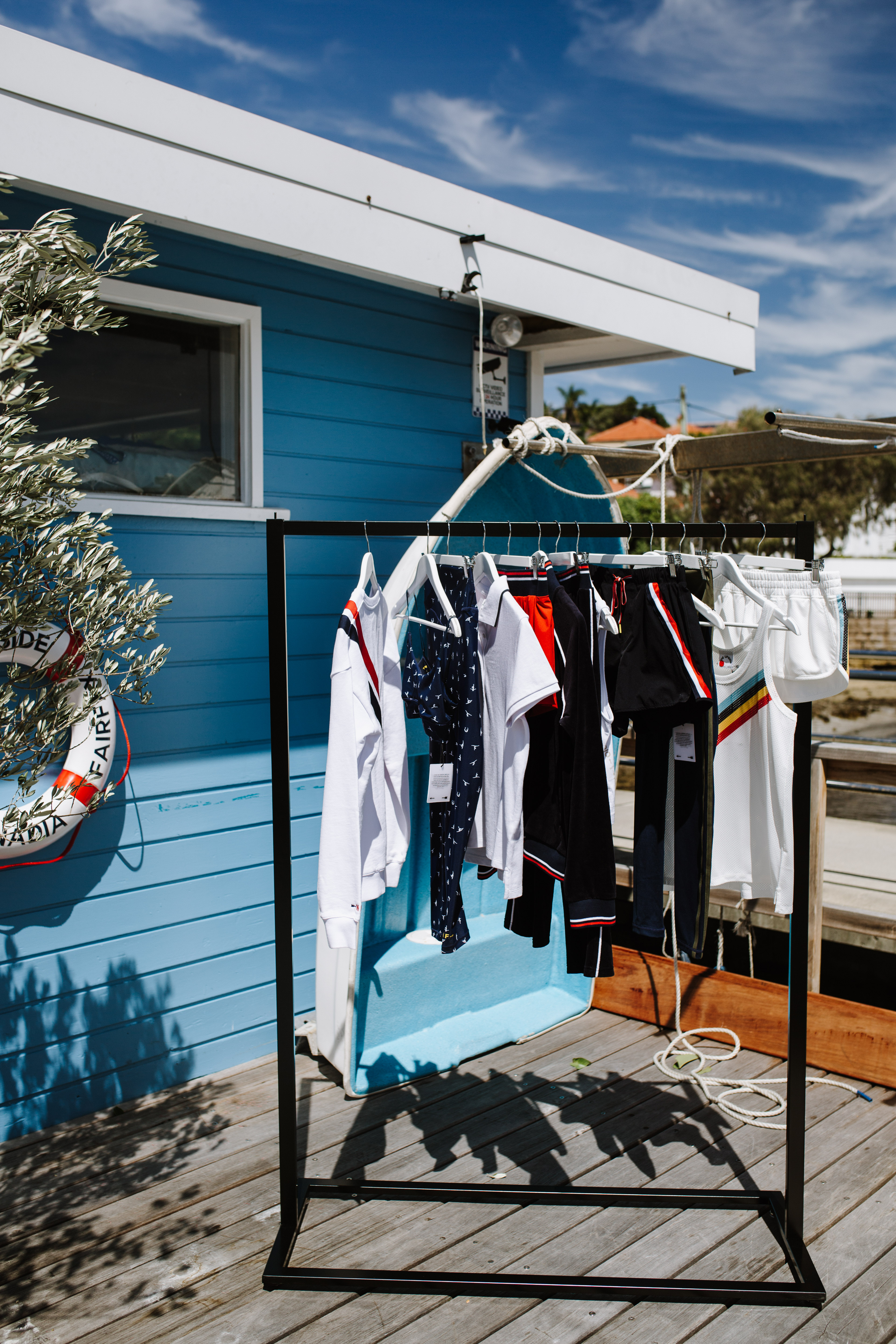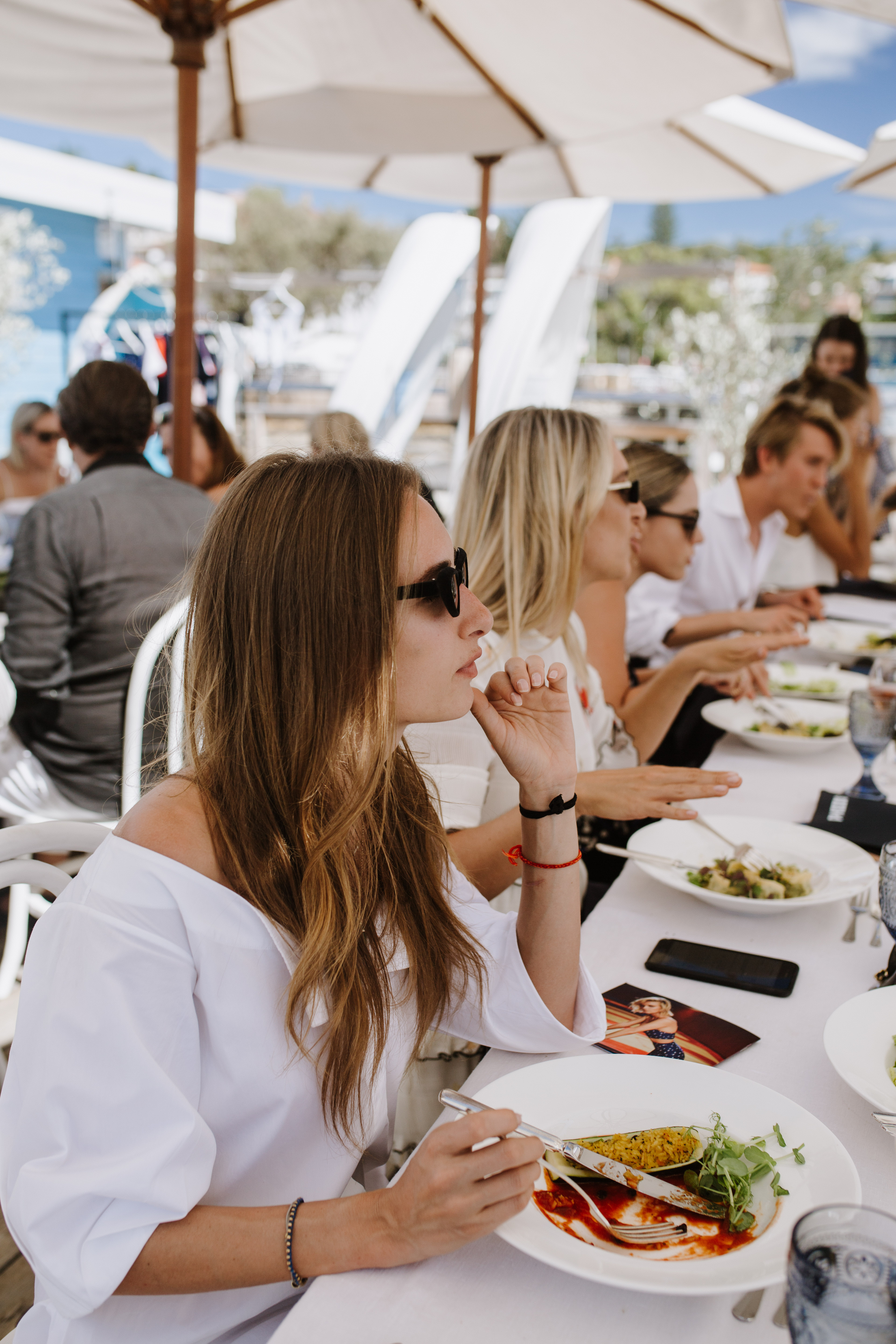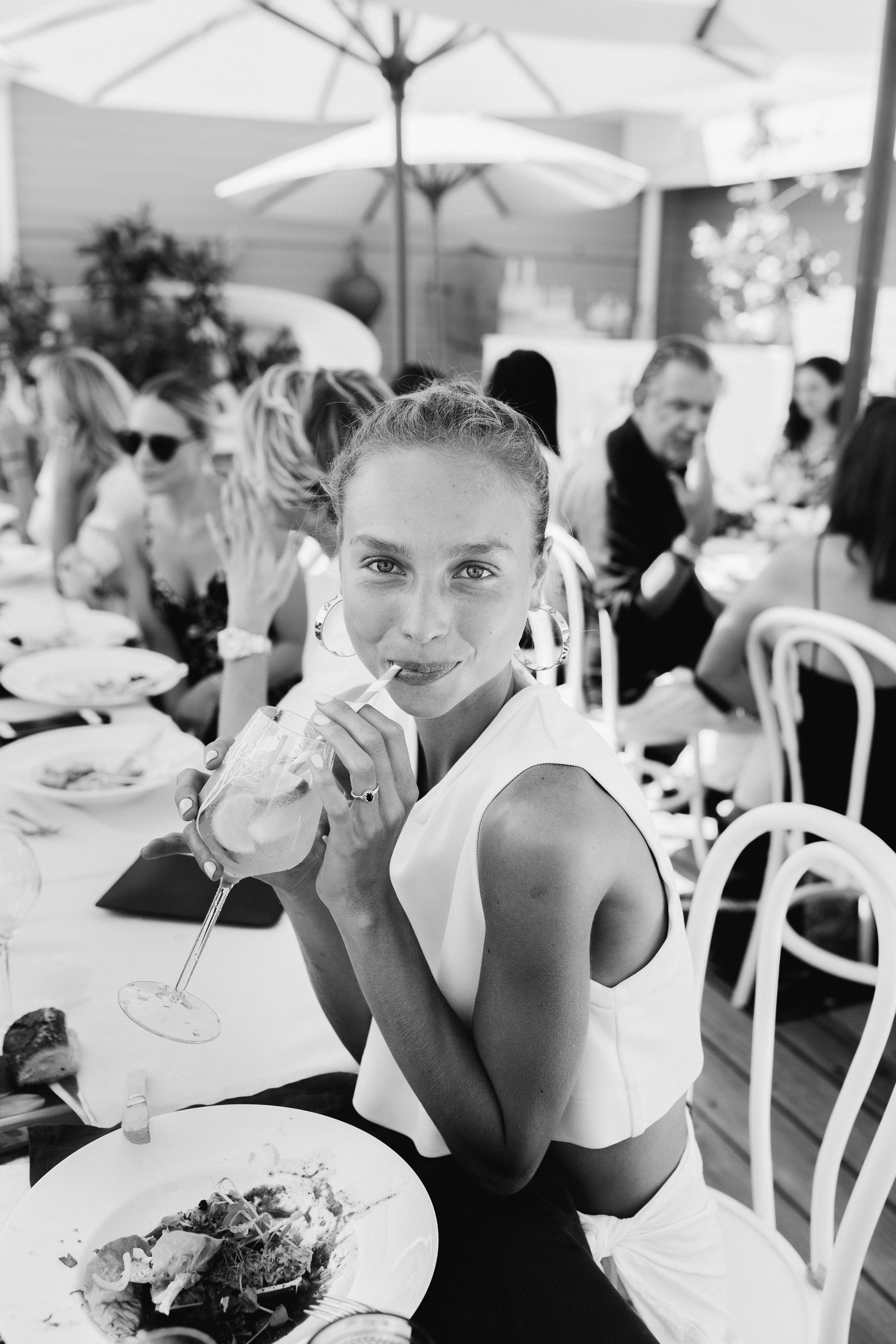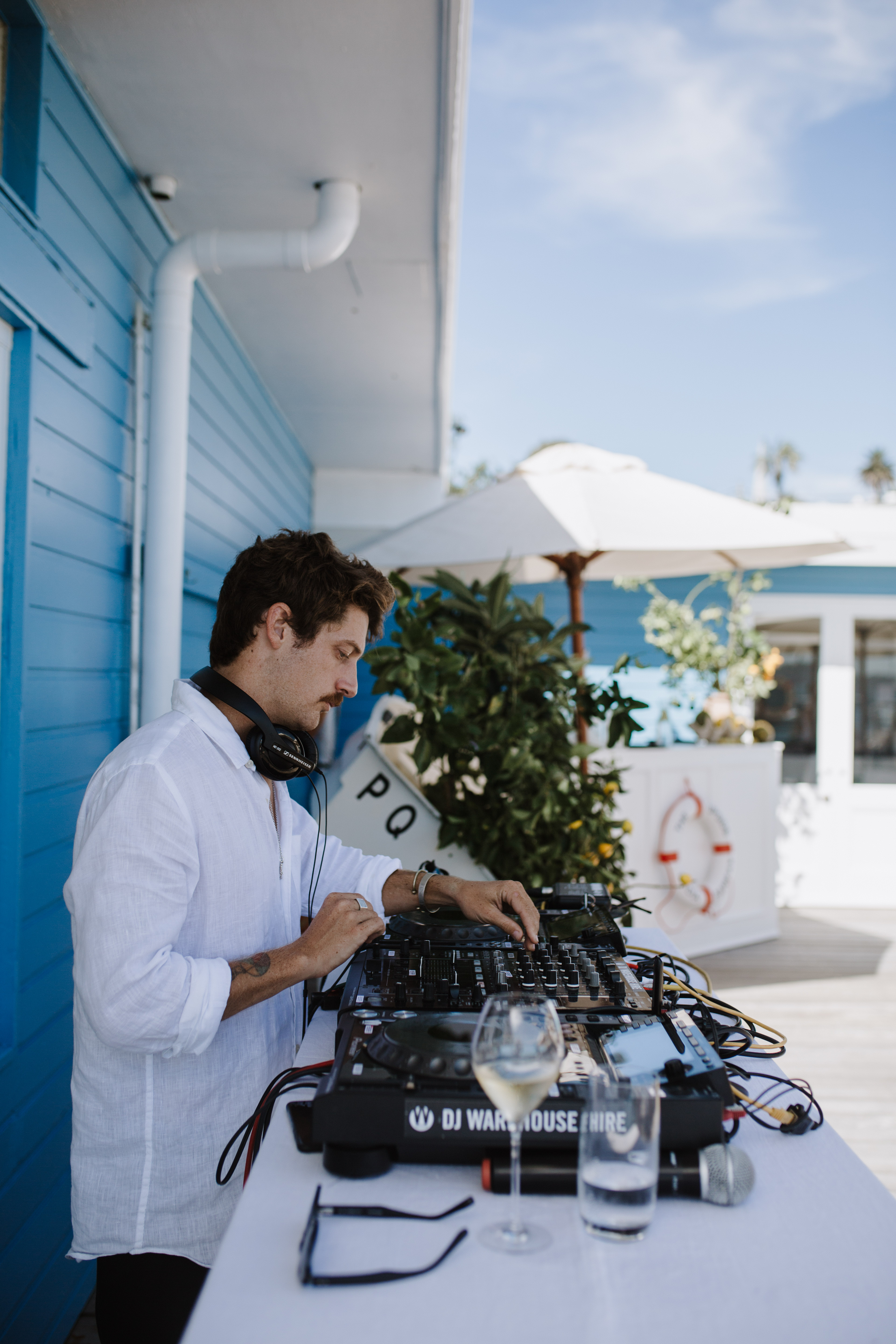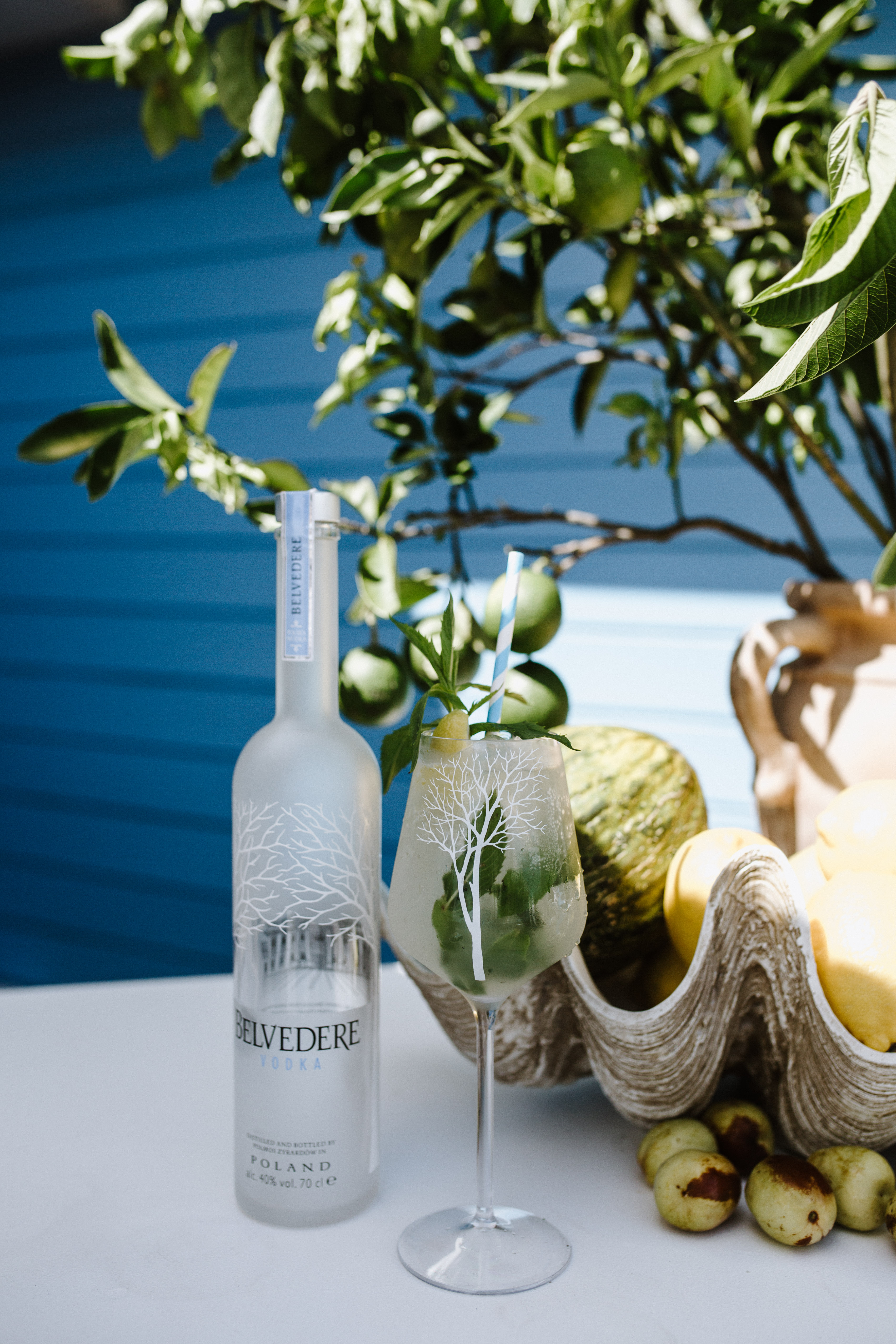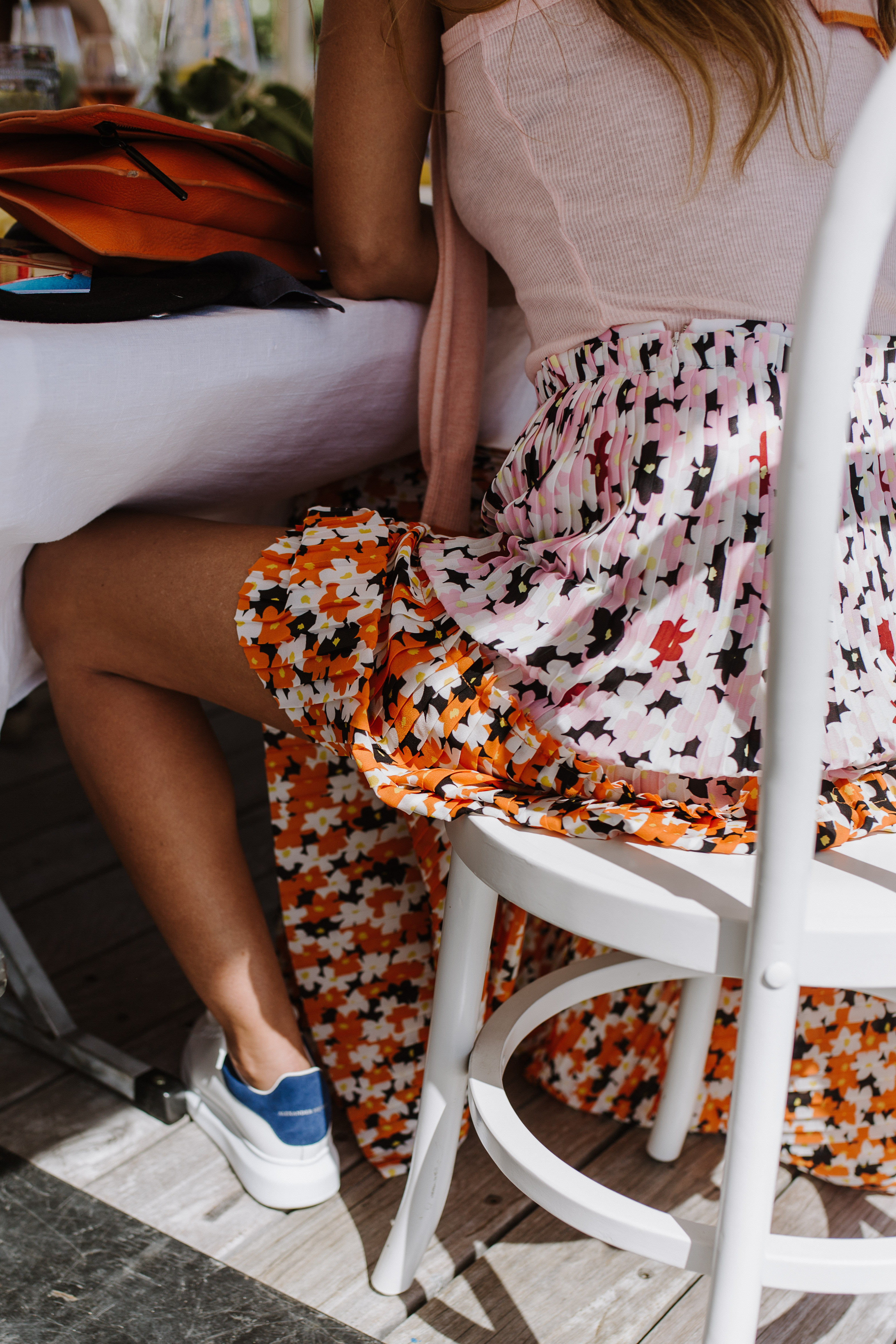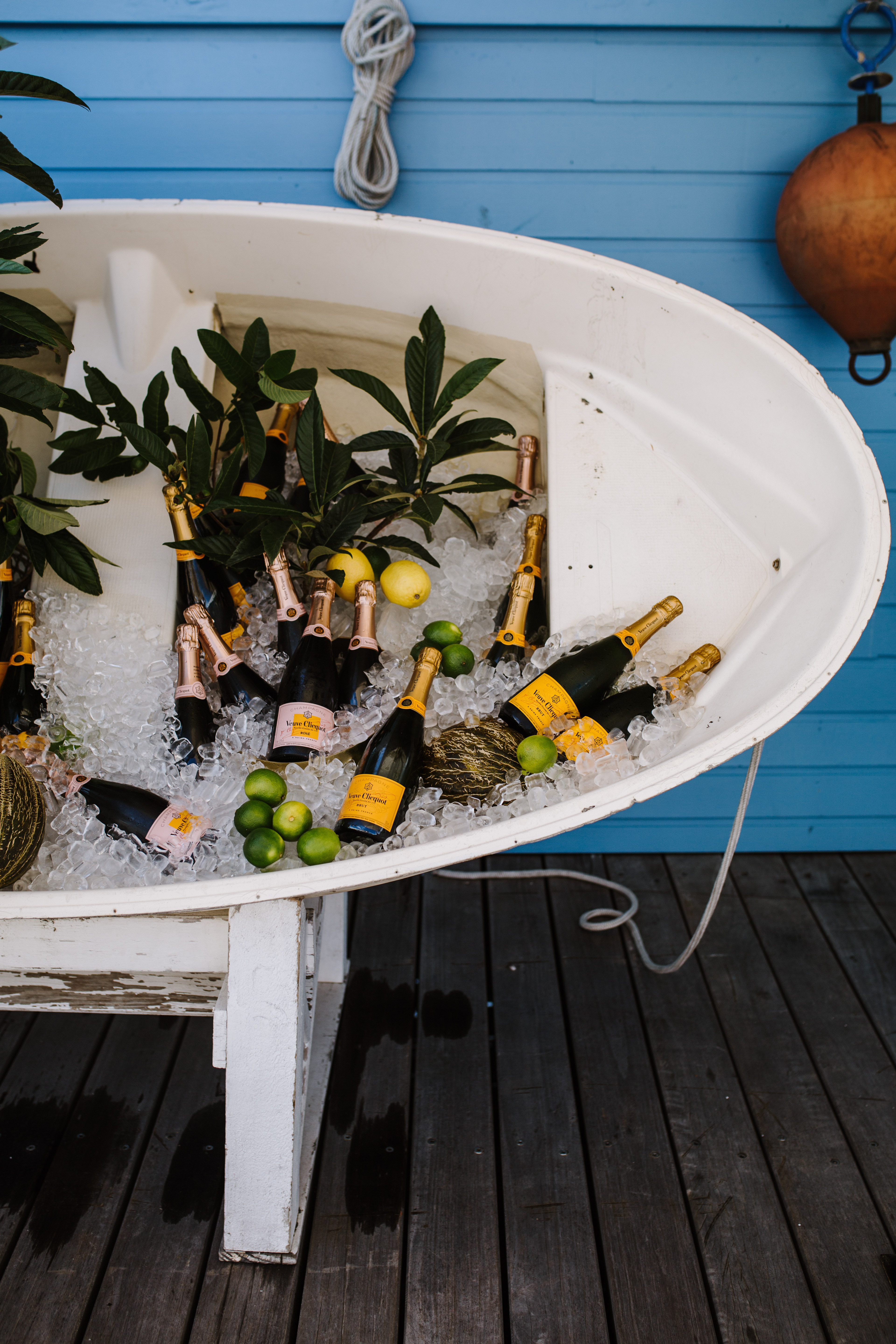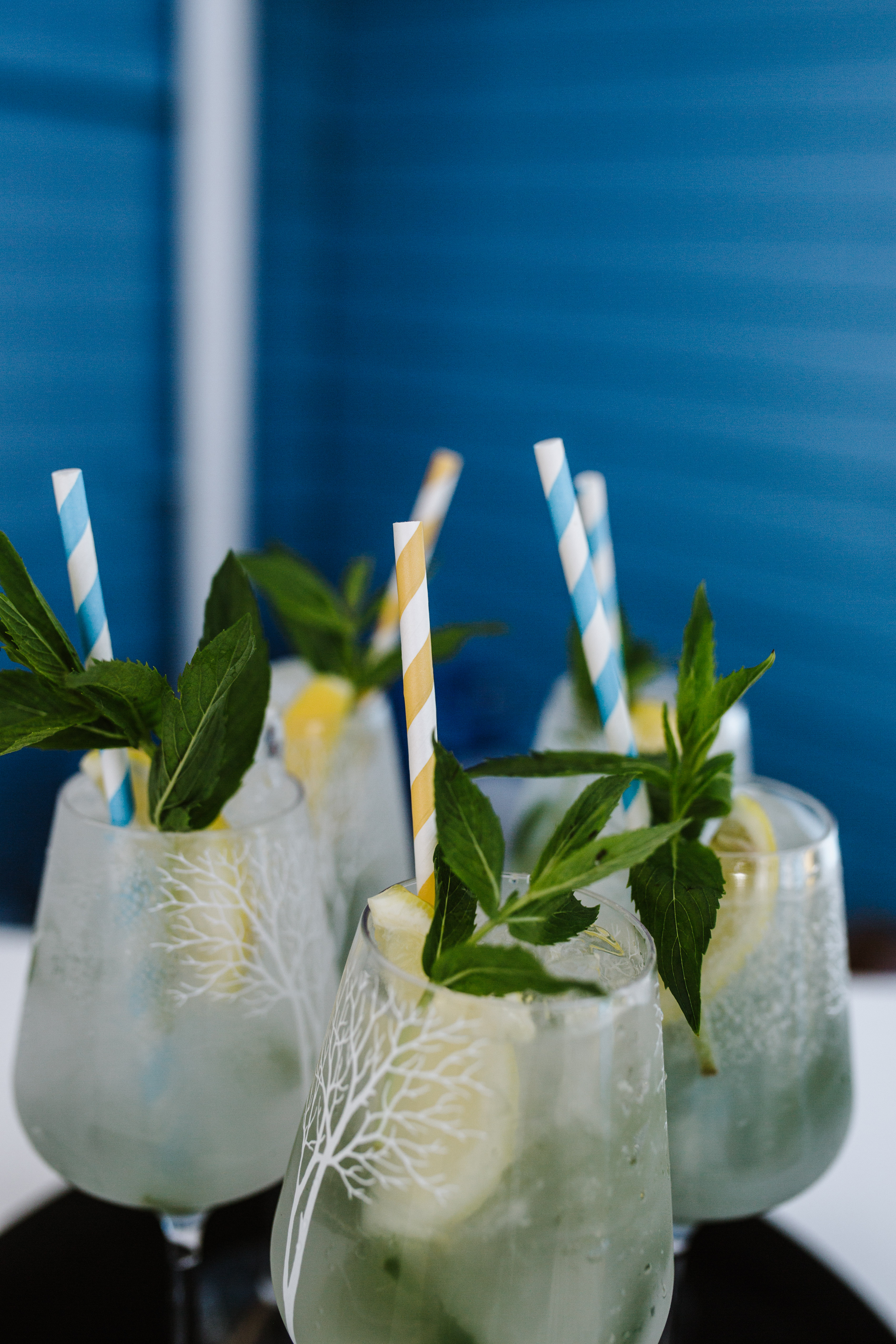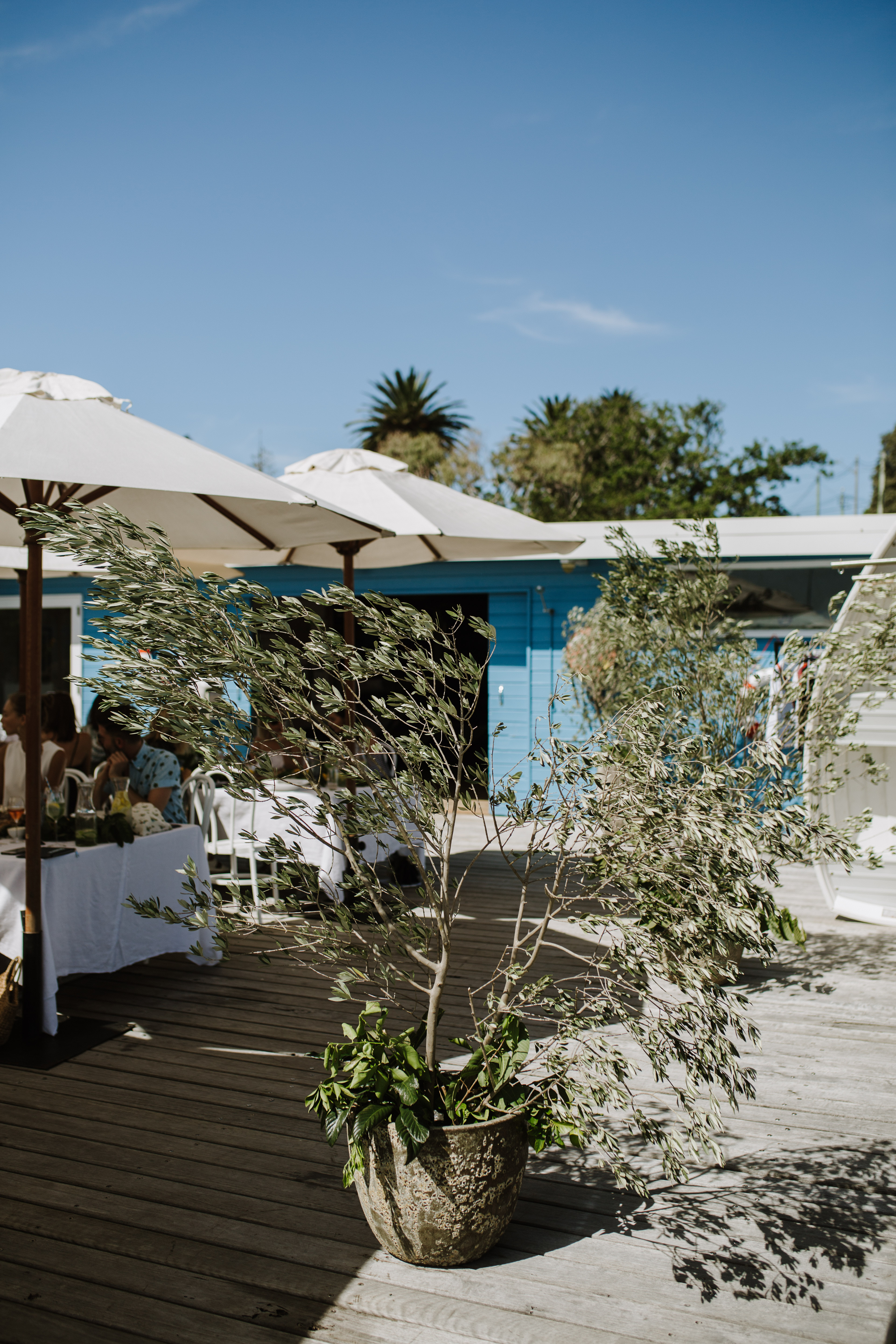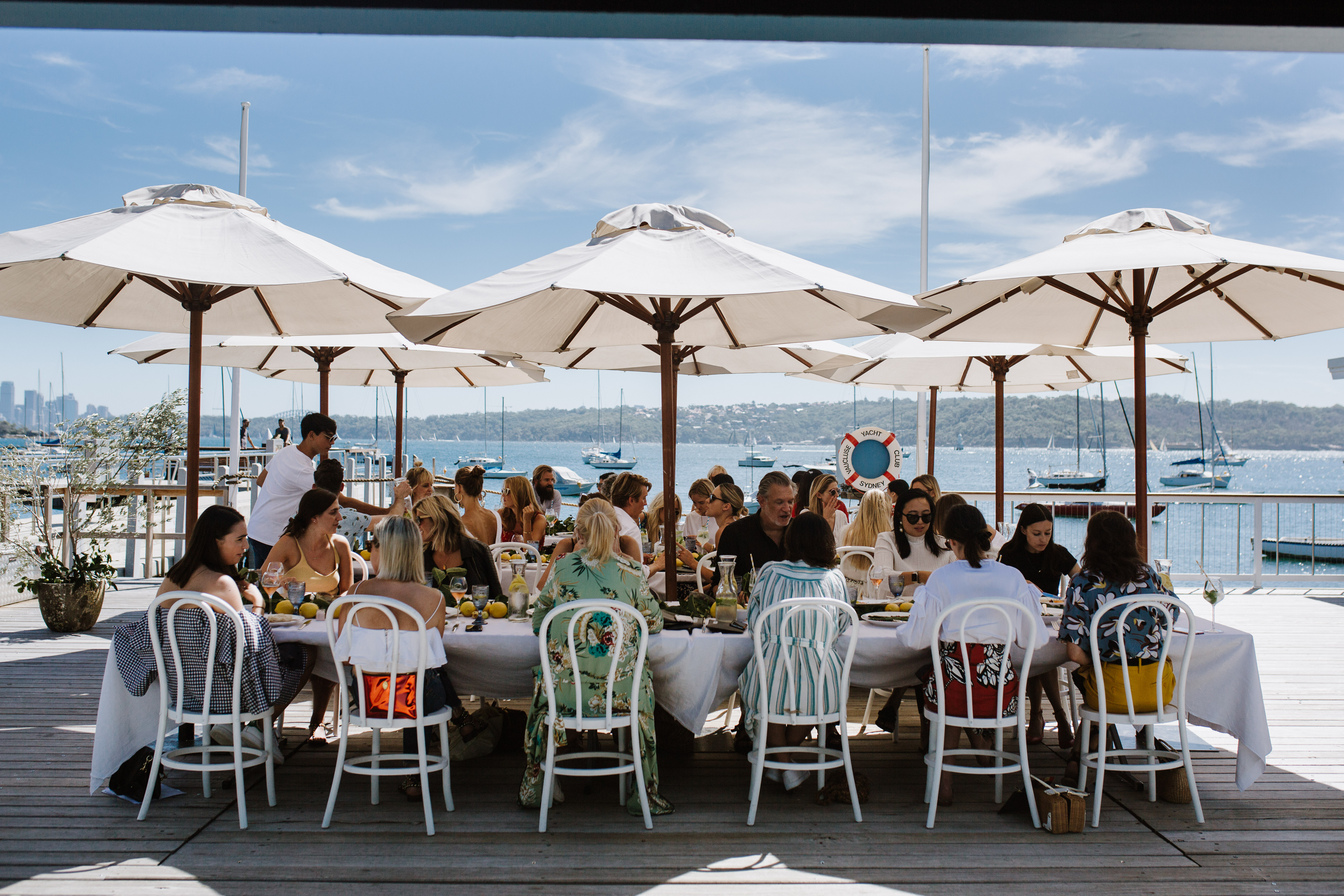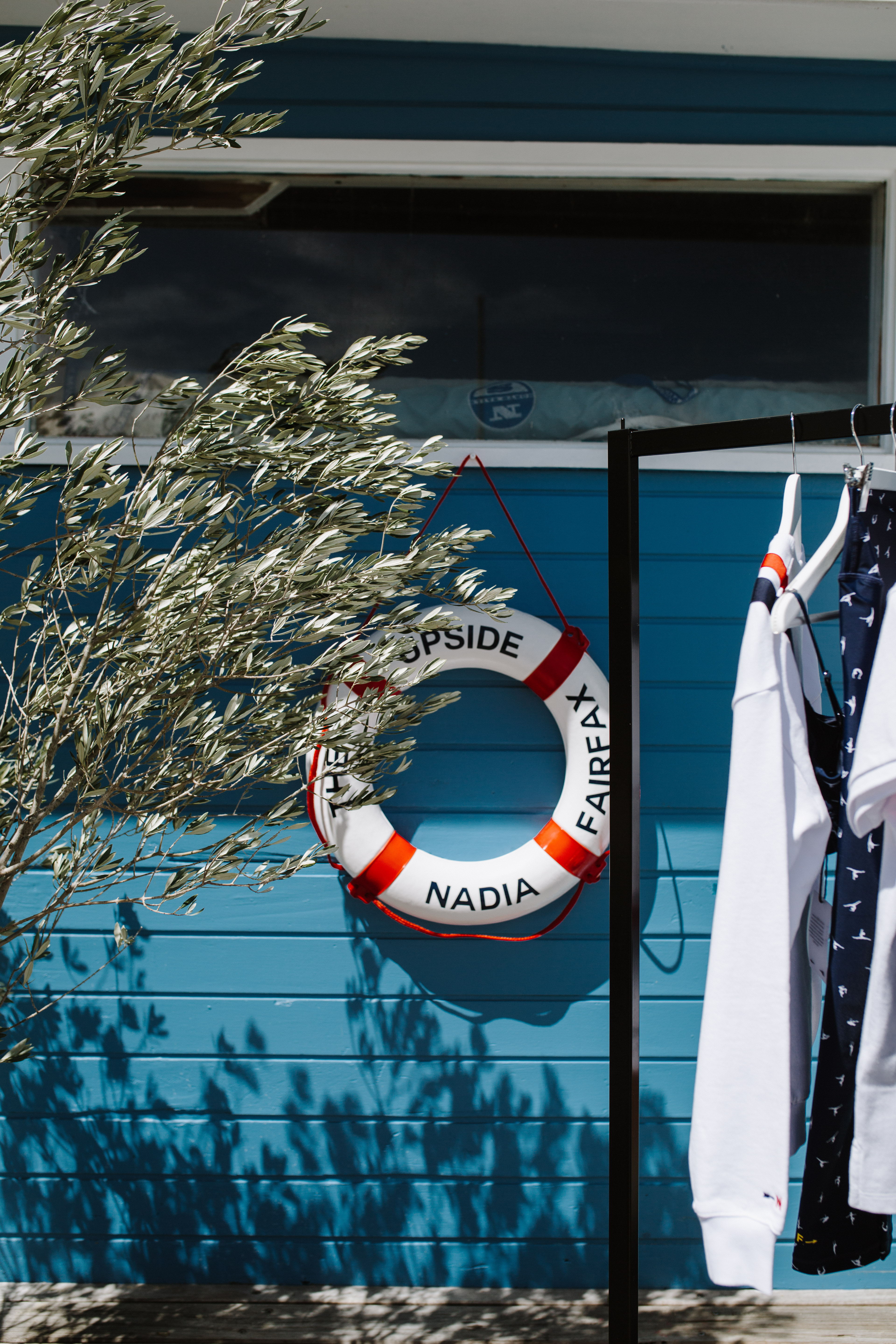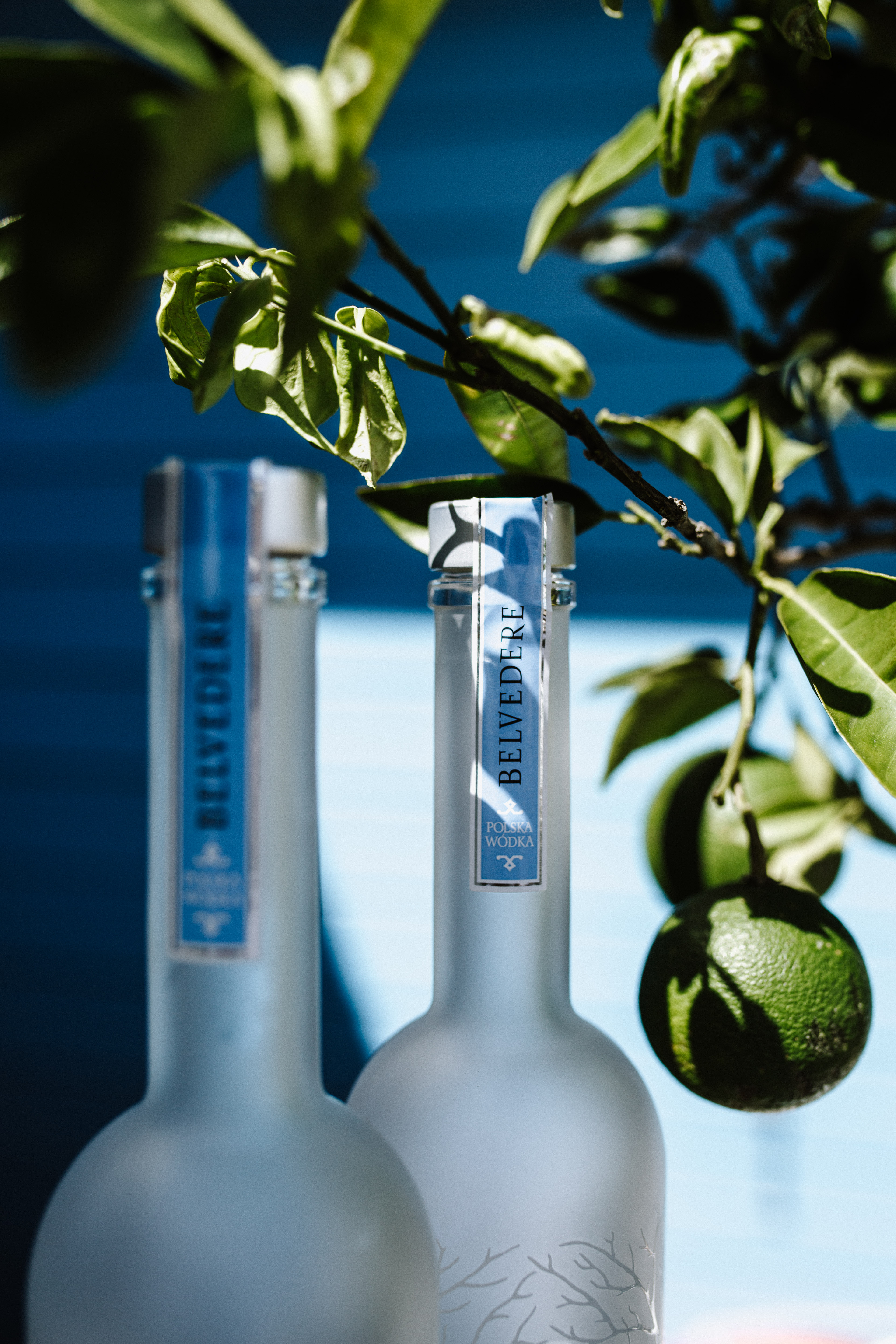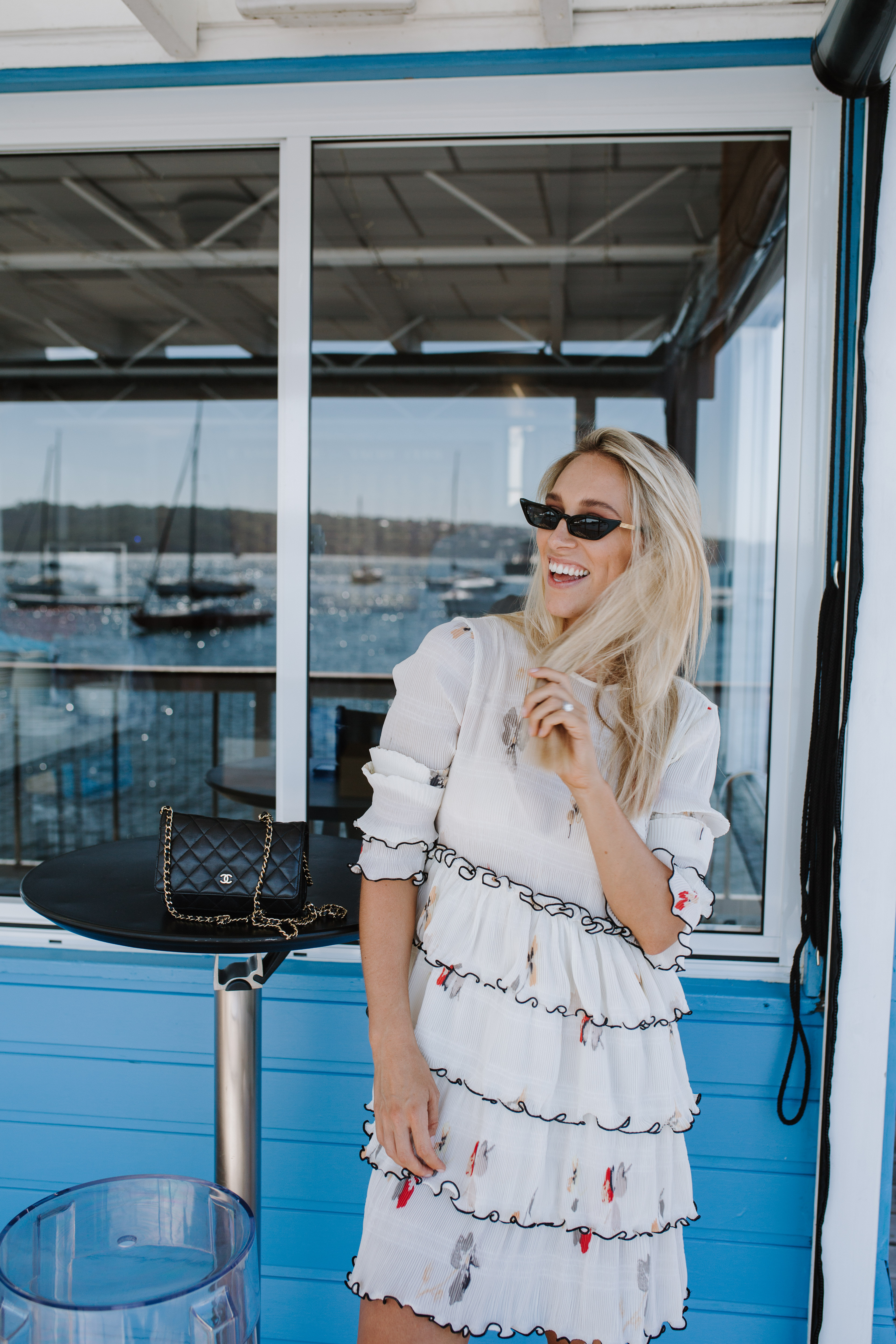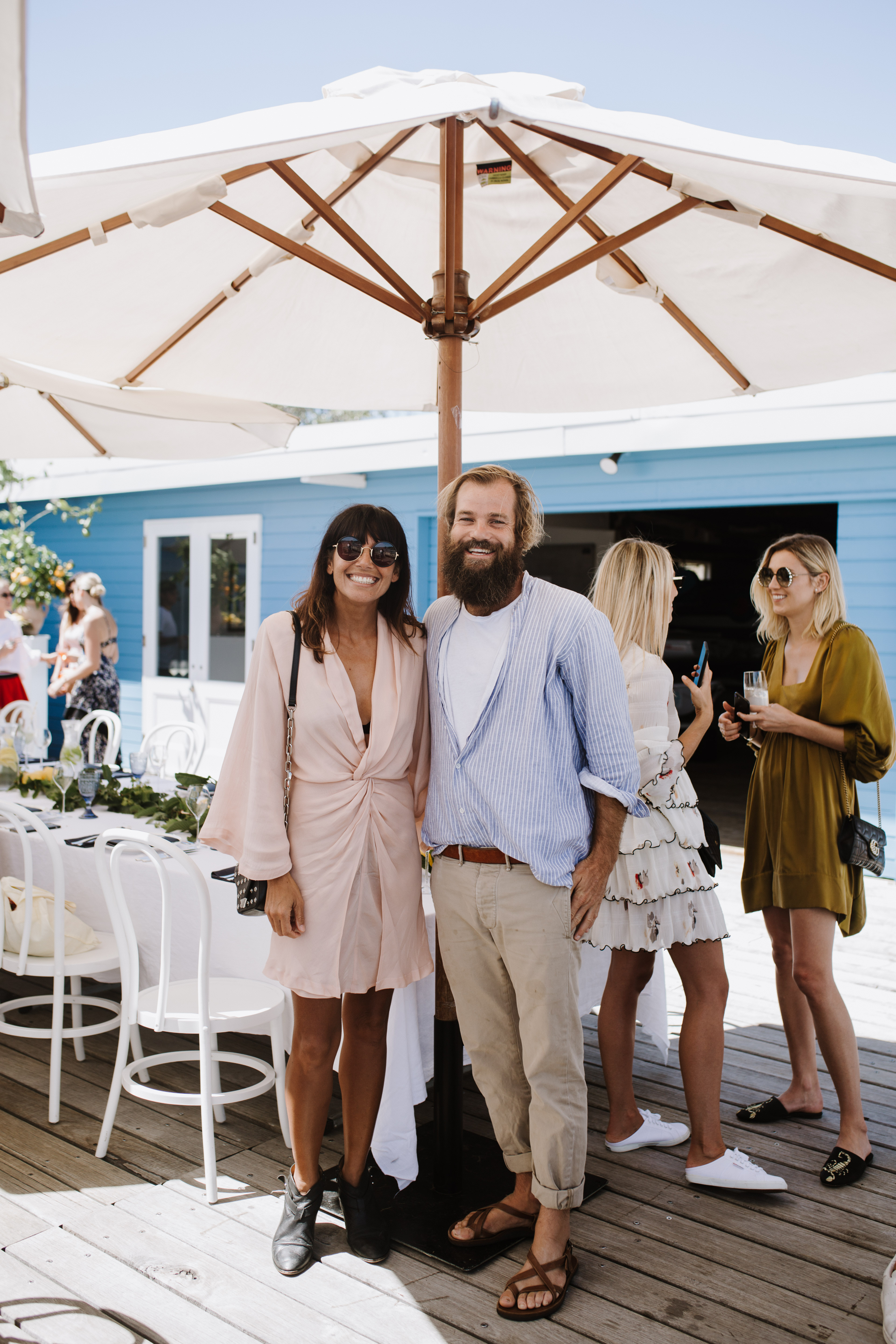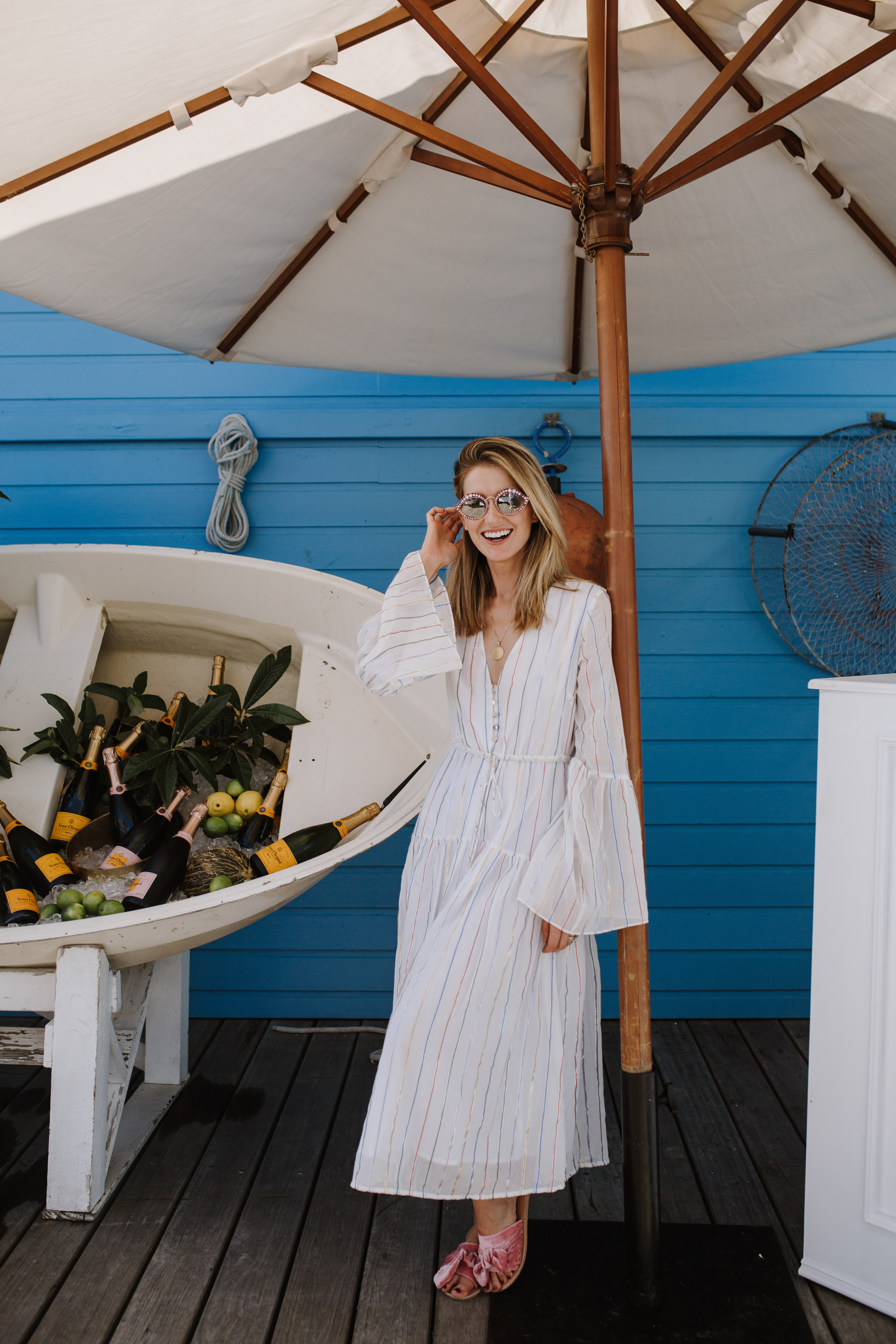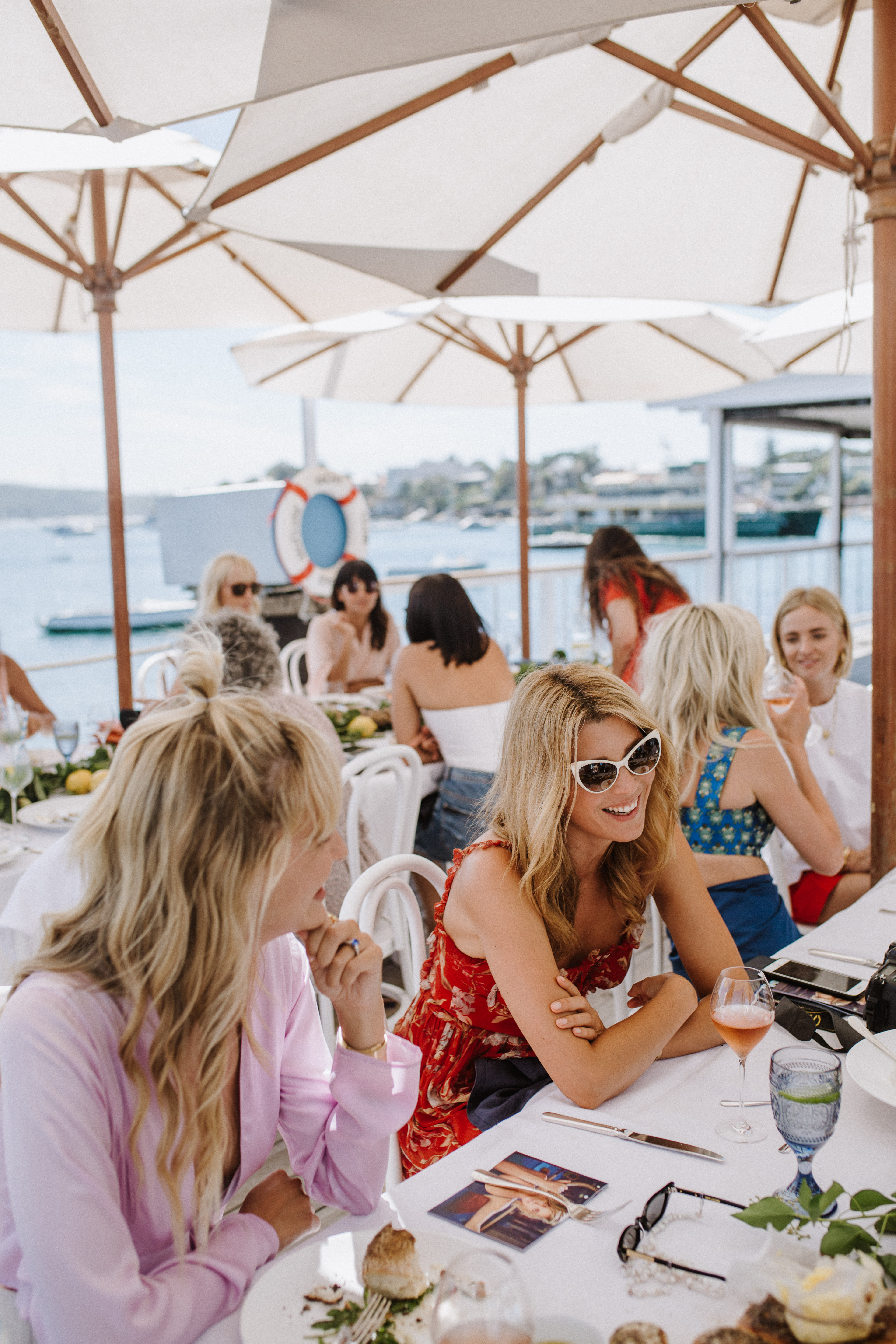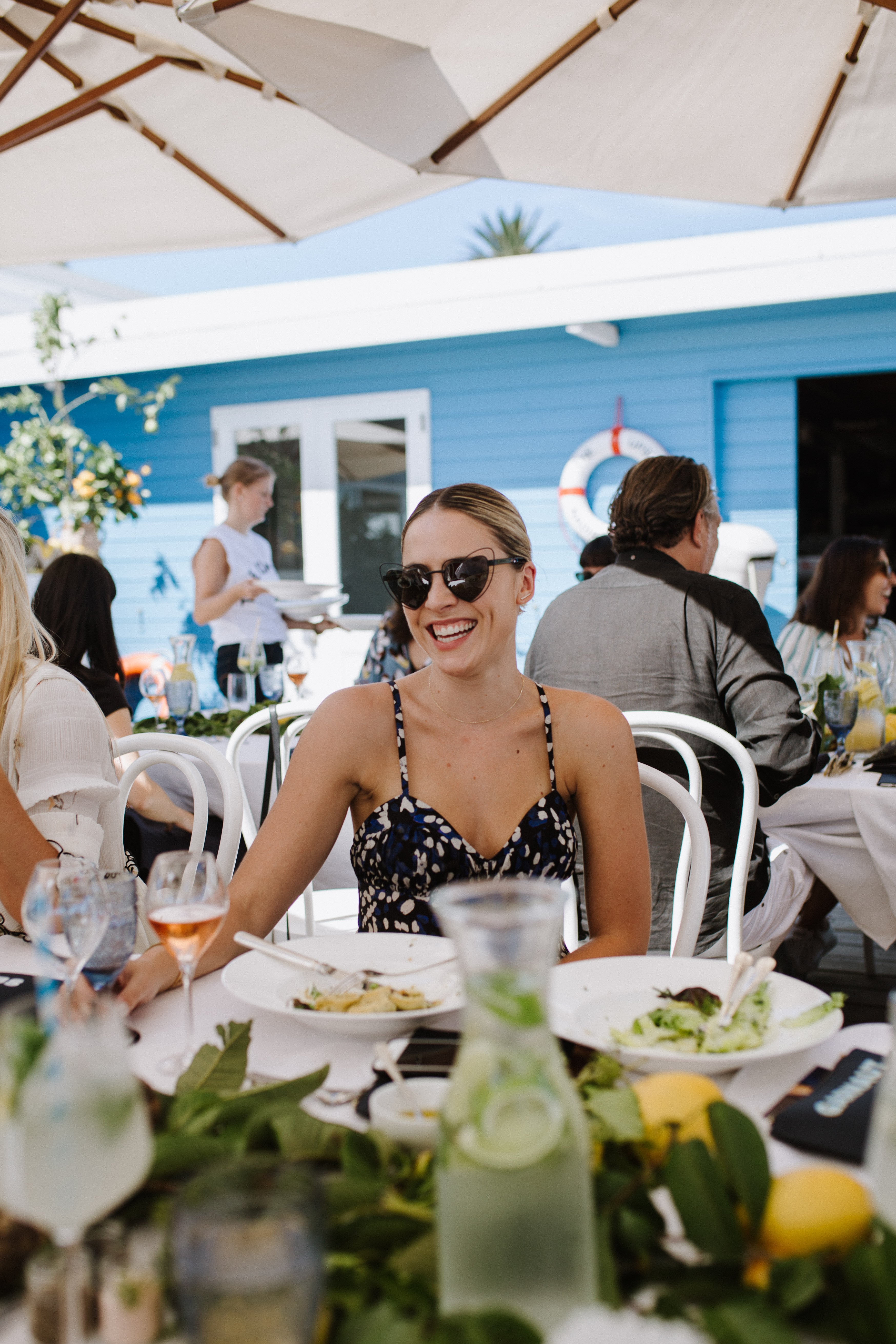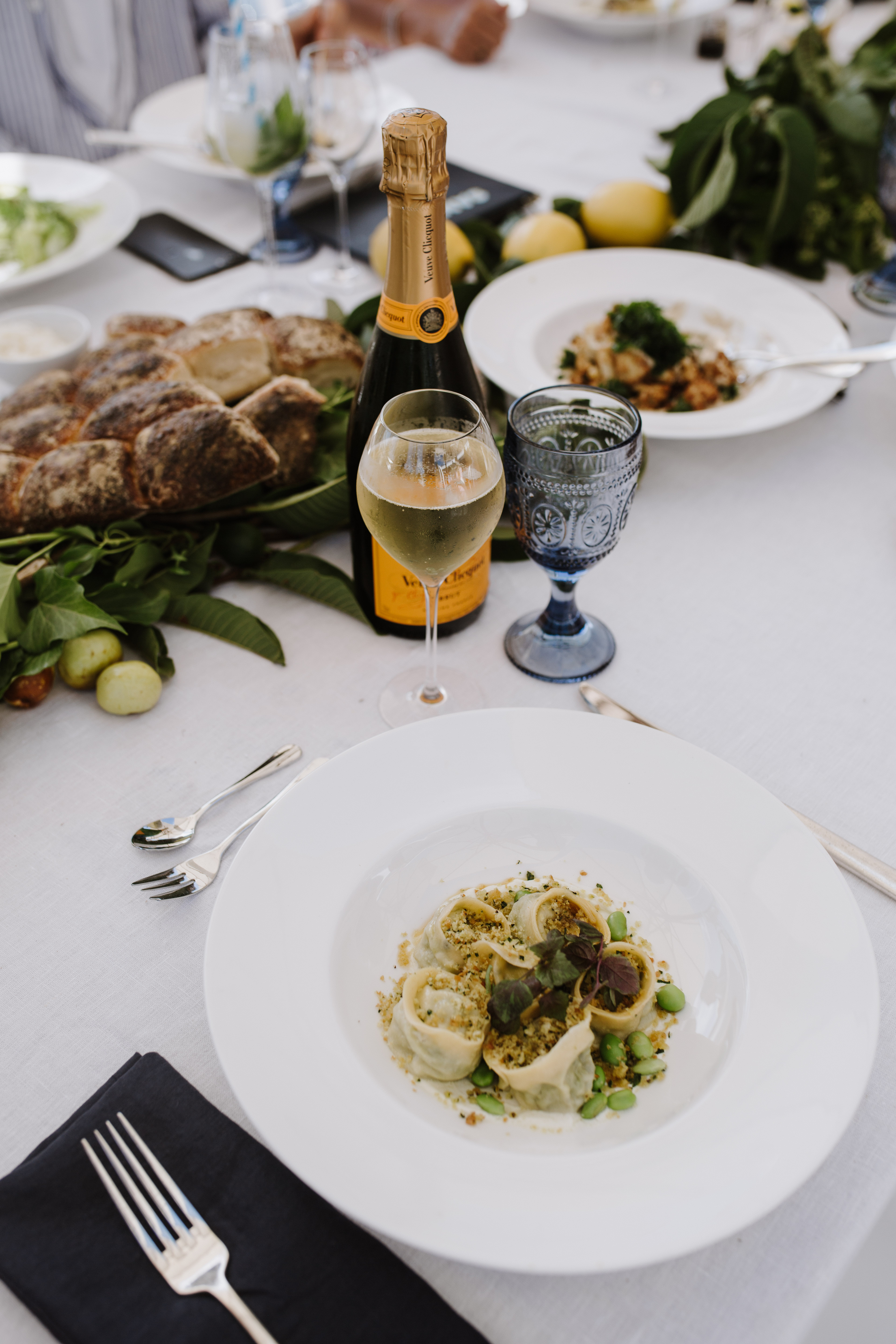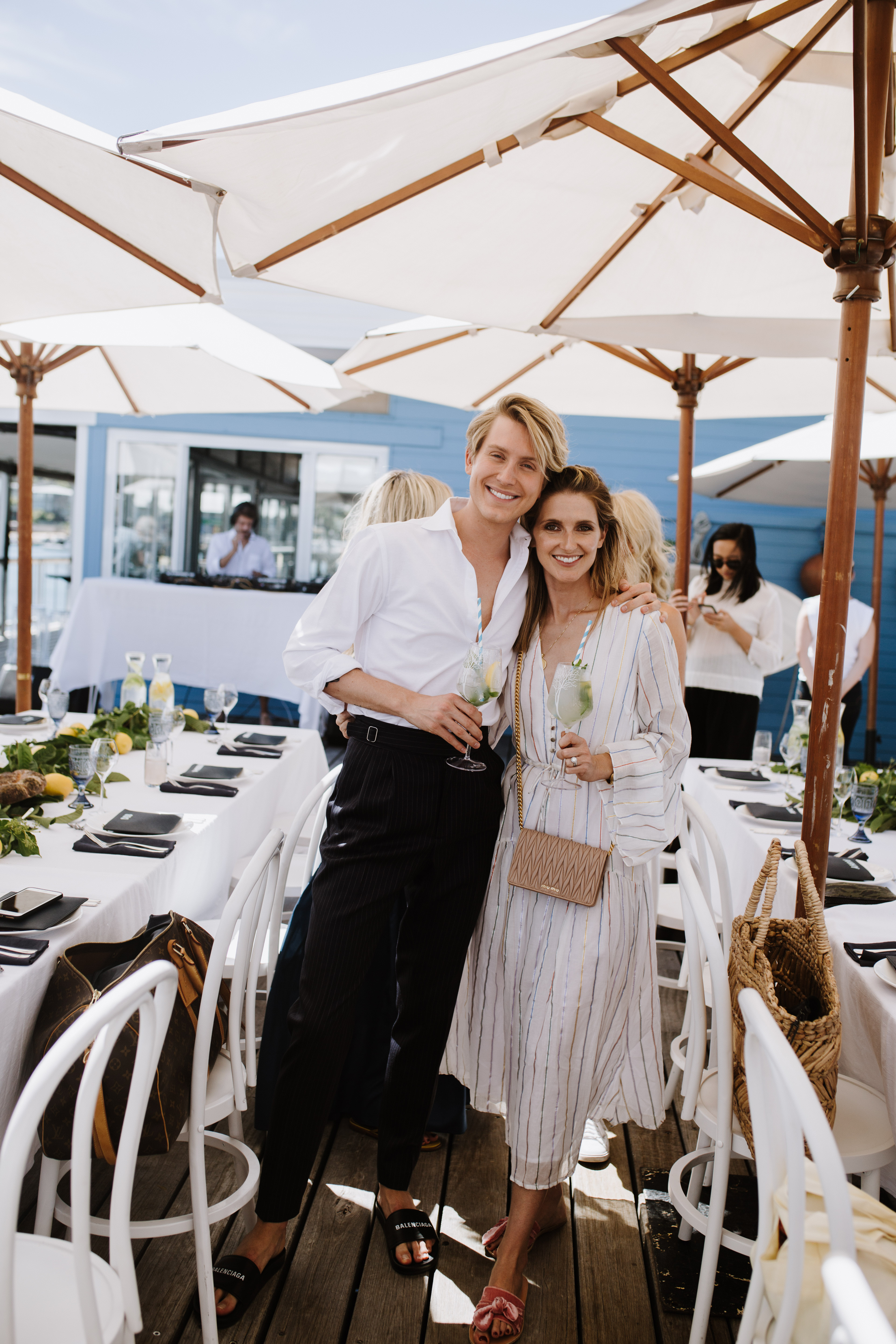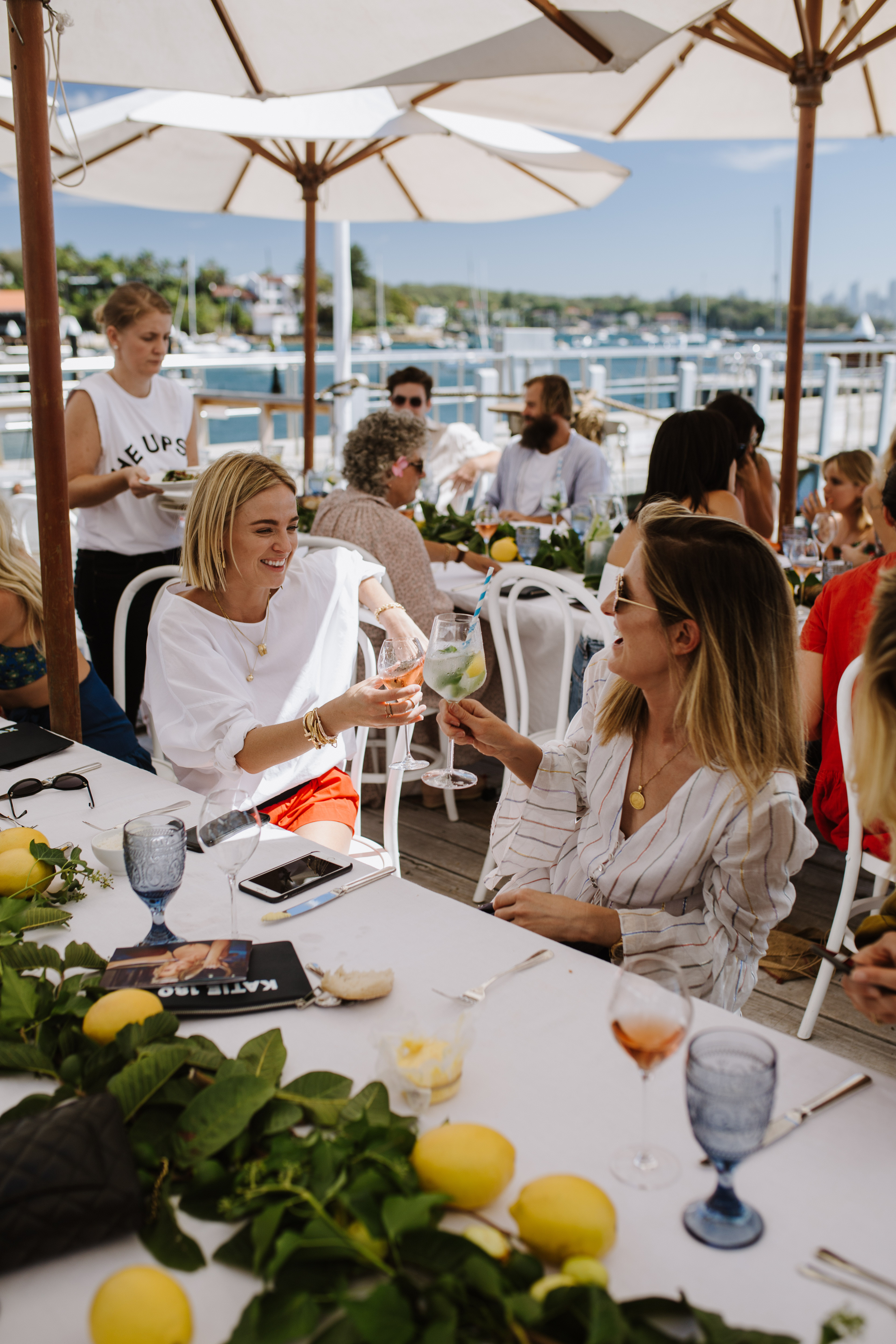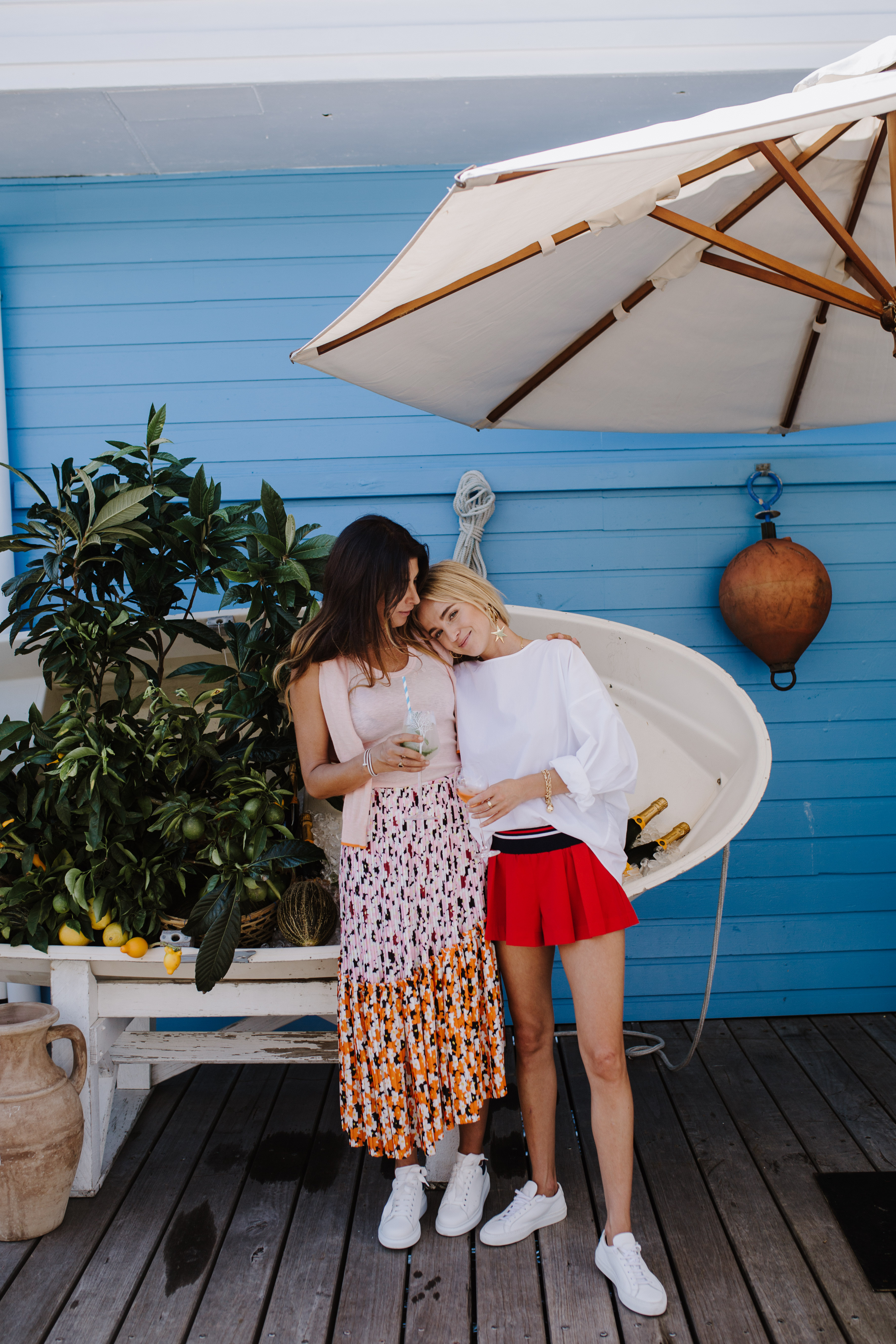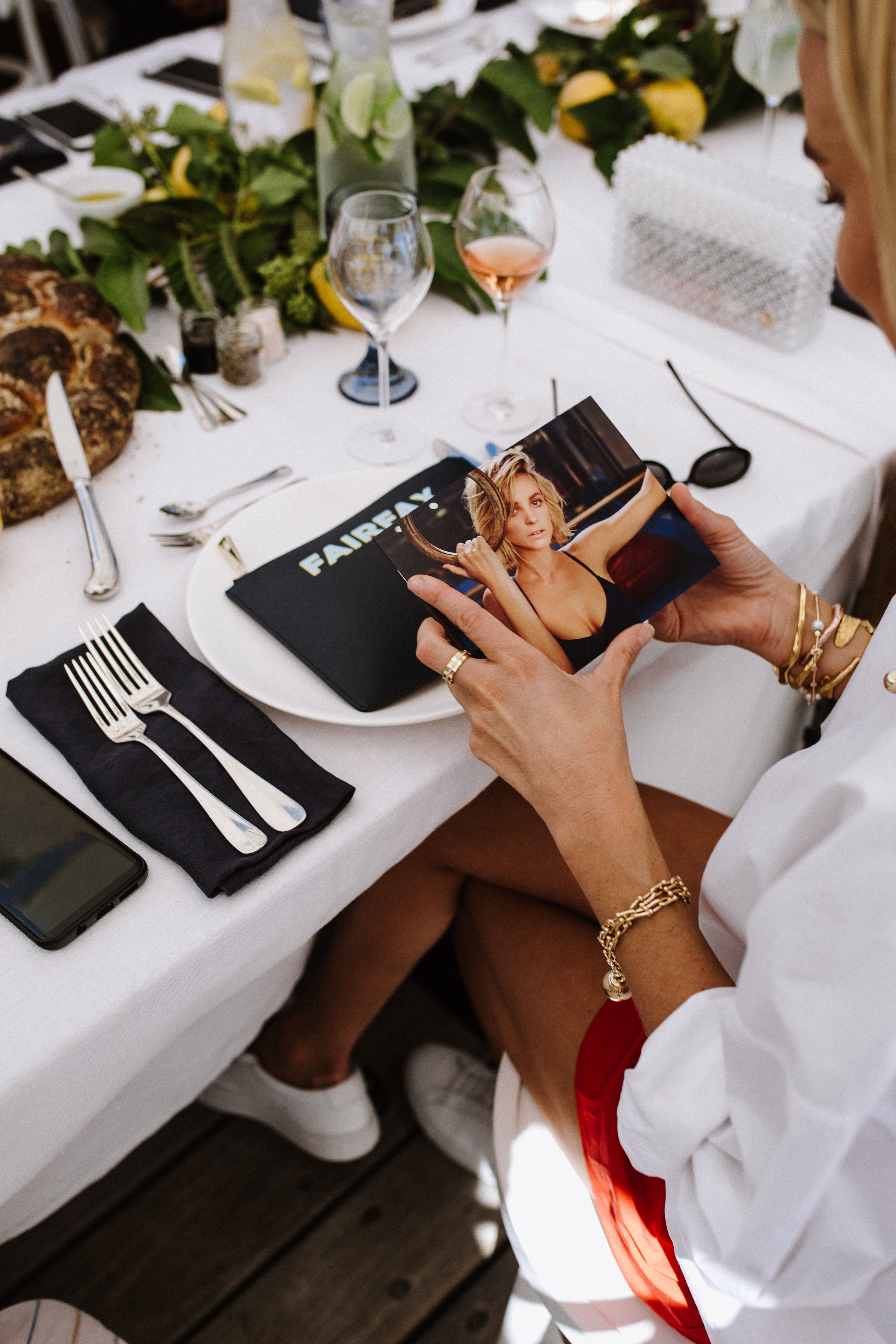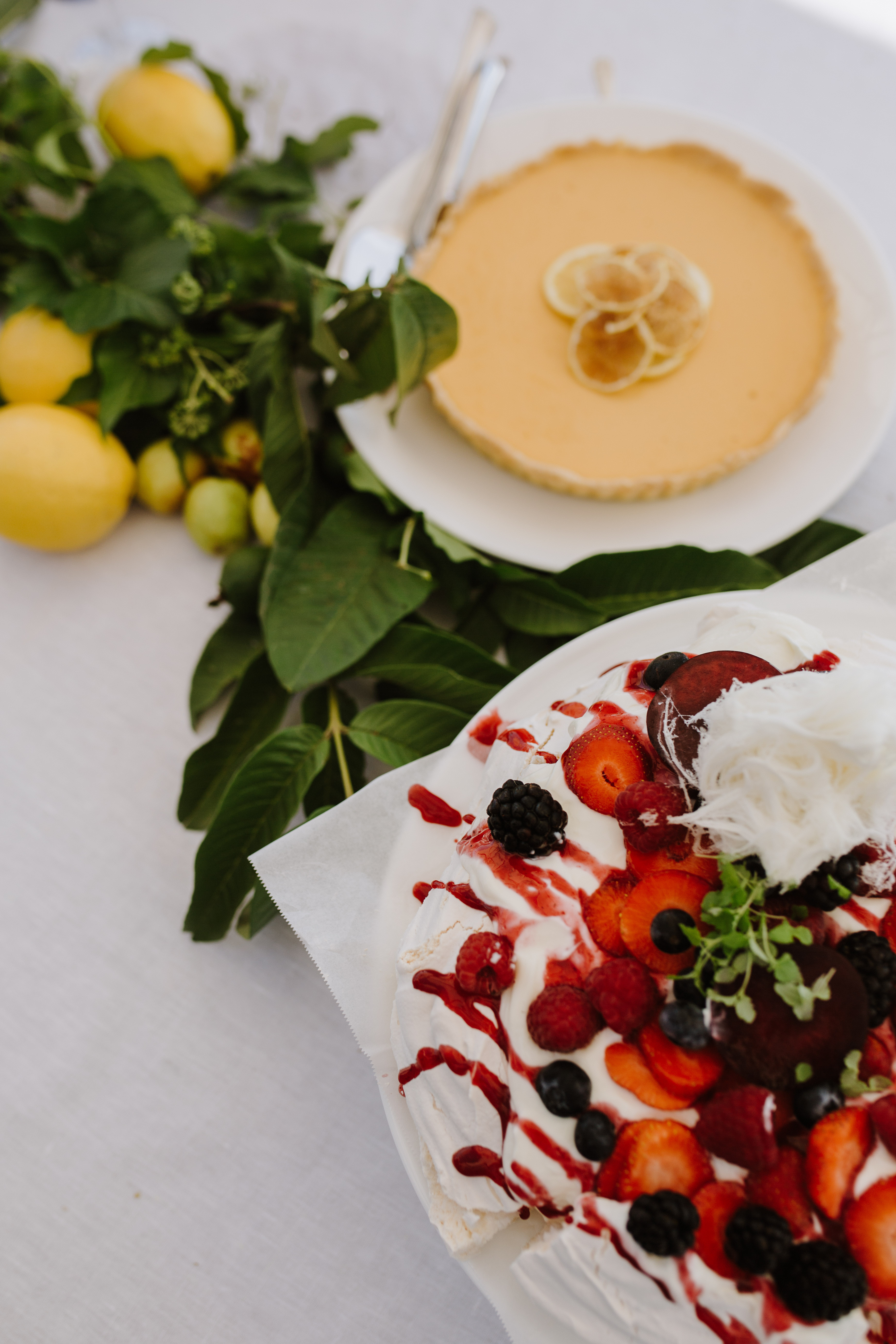 I first met The Upside's gorgeous founder Jodhi Meares years ago in Hawaii and we immediately bonded, remaining firm friends in fashion and life ever since. That friendship has now blossomed in to something so so exciting – my own collection for The Upside! For the last few months I've been in design mode, going back to my gym roots in collaboration with Jodhi and her team.
The Upside x Nadia Fairfax is my love letter to the world of sport – in the 13-piece collection you'll spot a little nod to basketball, tennis, rugby (thanks Dad!) and of course my beloved gymnastics. There are some deliciously retro pieces in there like the Tumbling top and track pants, and the Korbut crew sweater. I went a little disco with the gym pant and bra combos – honestly these would be at home on the track or the dancefloor. You choose! There's tomboy polo shirts and baggy shorts, simple tees to pair it all back with and a wear-with-anything tank digging 70's vibes,
This is luxury activewear with a cheeky edge. Remind you of anyone?! And I even got to sweat it out in the gym for our campaign shoot, testing the collection to its limits with backflips, beam work and a big old dive in to the foam pit.
And never ones to do anything by halves (Jodhi loves a party as much as me!) we launched the collection at a decadent lunch for our nearest and dearest and arrived in style aboard a beautiful yacht. Huge thank you to Jodhi and everyone at The Upside for showing me the creative ropes, I'm adore every piece in the collection and hope you love them too. Visit The Upside to check out the collection. #TheUpsidexNadiaFairfax
Since this entire collaboration was formed via friendship, It was important I surrounded myself with freinds! Thank you to everyone who worked on and came to the launch event! I LOVED EVERY MINUTE!
Photography: Alice Mahran.
Both Jodhi and I were dressed by: Mode Sportif